loading...
Search
2 RESULTS FOR DAILYSUNCREAM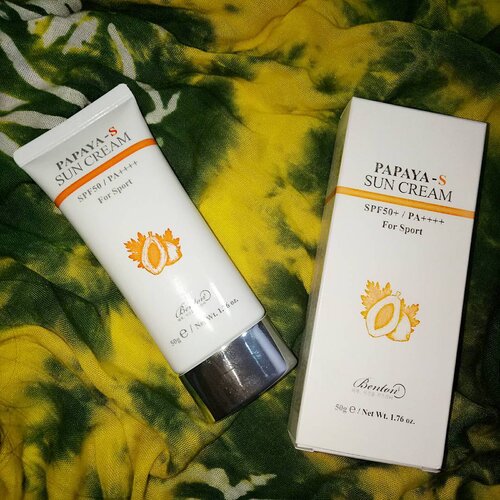 [Review]
Hello guys! 2 weeks ago, I received package from @bentoncosmetic .. What I have here is another recently launched Sun cream from Benton! I'm very excited with this new product! But unfortunately, I have to much acne on my period! And I can't try this product sooner. 😢
But, last week finally I can try this product after my period! I already using this product for 5 days now.. And for your information, this sunscream is suitable for all skin types! 💖
Their new Papaya-S sun cream personally feels like an upgrade of their Papaya-D sun cream. The base of the sun cream is similar as it contains Carica Papaya (Papaya) Fruit Water/ Carica Papaya Fruit Extract but with only 43% which is less than the Papaya-D sun cream and Carica Papaya Seed Oil which helps to make the skin smoother and helping the skin to retain moisture. And also contains papain, a protease that is effective in pore care and controlling sebum, which is this product is suitable for oily skin too!! *happyme😆* This product is designed for outdoor activities and has the highest sun protection.. You must have this baby for your holiday trip!! Especially if you go to beach! Sun Cream it's a must.. 🙌
This sun cream is recommended for people who have skin types: -Skin exposed to frequent outdoor activities
-Skin that wants a natural tone-up
-Dull skin lacking suppleness
-Skin that wants a light, moist sunscreen
-Skin that wants high protection against UVA/UVB with a minimal white cast
Personally, I love this sun cream, because it has SPF50/PA++++, and it smells like lemon for me.. 🍋 🍋
But I thinks this product more sticky than their previous product, Papaya-D Cream. And for my condition who work at the office, I think I'm more suitable to use Papaya-D Cream. Of course I will use Papaya-S Cream for my outdoor activity! Haha.. I don't want my skin looks darker.. 😂😂 Thankyou @bentoncosmetic for this lovely product! 💋💋
#Benton
#Bentoncosmetic
#BentonSunCream
#PapayaSuncream
#PapayaSsuncream
#BentonNewProduct
#sportsuncream
#kbeauty
#Suncream
#Sunscreen
#Papaya
#Papain
#PapayaFruit
#l4l
#Sunblock
#SunscreenRecommendation
#dailysuncream
#summer
#vacation
#review
+ View more details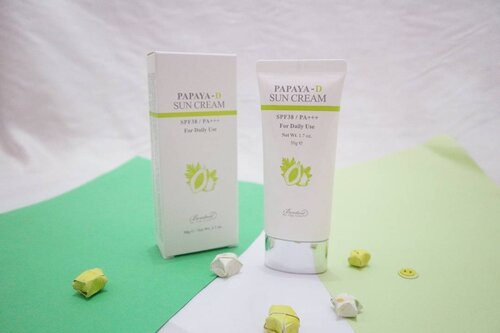 + View more details

loading ...
Back To Top