loading...
Search
1,221 RESULTS FOR DENIM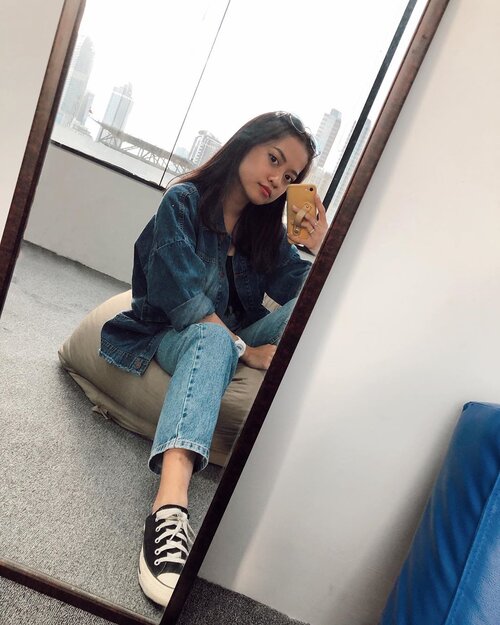 + View more details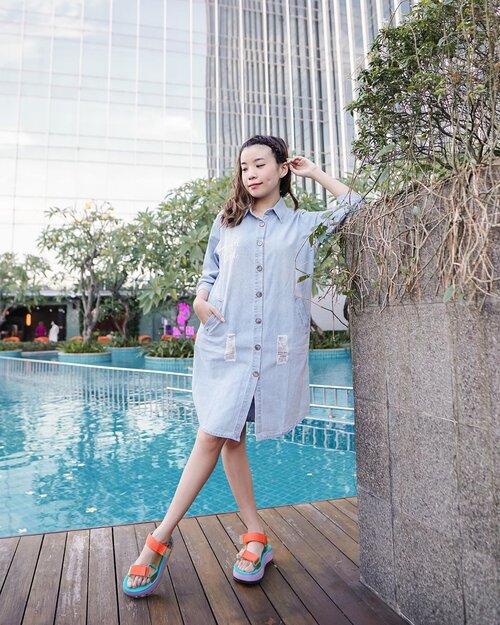 + View more details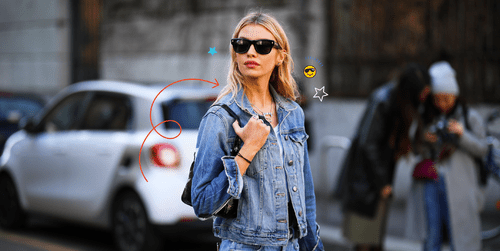 Trust the reviews.
Simak juga artikel menarik lainnya di Article Section pada Clozette App.

+ View more details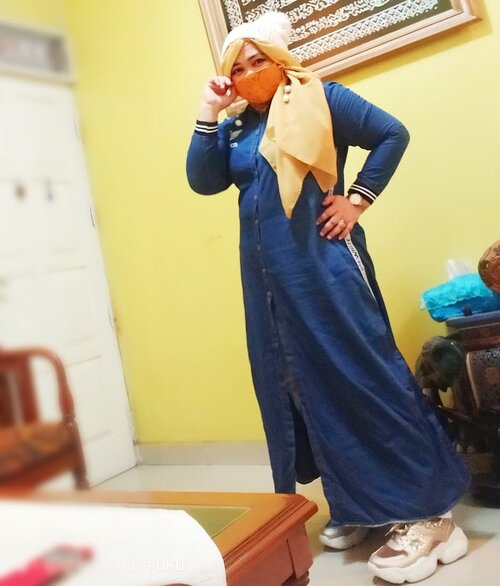 Tue, June 9th, 2020---- So this is it... My
#uptotoe
#hootd
to... hospital. Hospital? Yes. Yang sakit siapa? Akuuh... Kok dandan? Hmm... Memang ada aturan orang sakit kudu buluk? 😂🤣 Alhamdulillah lagi ga terlalu terasa sakit banget lagi, sakitnya memang hilang timbul. Kalau lg berdiri terlalu lama dan menggendong Dedek bisa berasa banget low back pain. Diagnosa sementara karena kidney stone (ada 3 biji so far segede kacang ijo hix...) But lately... Setelah melihat hasil rontgen ternyata ada skoliosis juga... Hix... So, soon I will meet the orthopedic doctor. Mumpung lagi ga yg sakit banget jadi masih bisa jalan terapi ke dokter. Takutnya kayak sebelumnya, sempat susah jalan. Lagi jalan tiba-tiba jatuh terduduk. Hix... Doakan Mommy Ar cepat sembuh ya...🙏❤️aamiin... ----
#clozetteid
#newnormal2020
#mask
#denim
#goldsneakers

+ View more details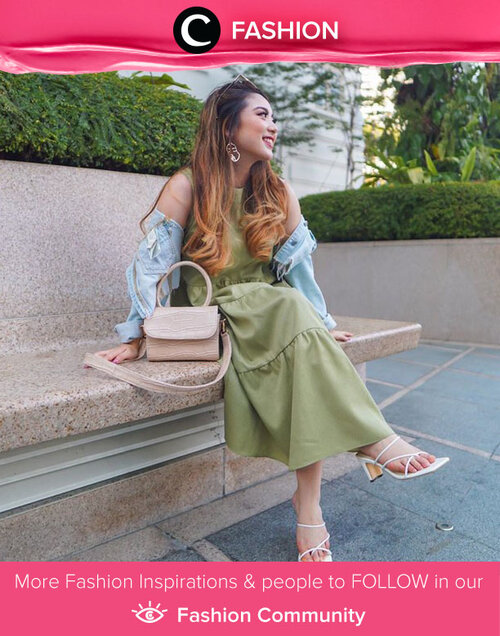 Feminine mood for Monday? Try Clozette Ambassador @priscaangelina's look in green midi dress and denim jacket! Simak Fashion Update ala clozetters lainnya hari ini di Fashion Community. Yuk, share outfit favorit kamu bersama Clozette.



+ View more details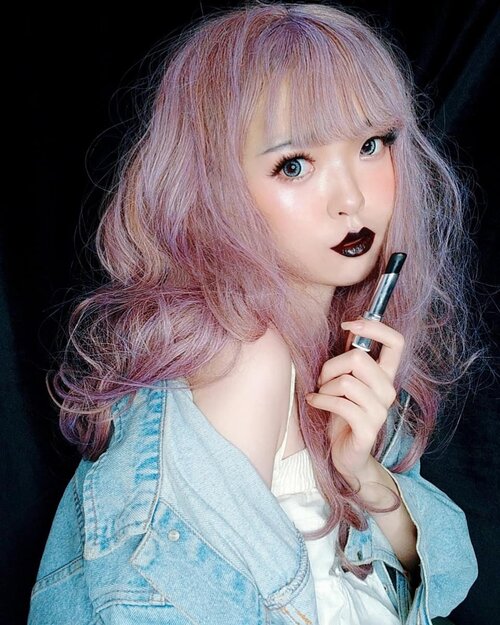 They said i look good on black. Oh, i know, a black lipstick, right? Black lipstick makes me look intimidating. Alright. That's why i've combined my black lips with fresh coral makeup, light-purple hair and casual denim. So i won't look that intimidating 😘.Kemarin Yuki nyobain lipstick hitam dari @flormarindonesia Pas bgt krn stock lipstick hitam dirumah sudah habis..Dikemas dalam kemasan yang didominasi oleh warna dark fuchsia namun sedikit transparant, serta wadah lipstick putar pada umumnya. Mengandung SPF 15 dan cukup melembabkan. Tapi disarankan untuk menggunakan lipbalm terlebih dahulu supaya hasil akhirnya lebih lembut. Pengaplikasian beberapa layer lebih disarankan supaya hasil akhirnya terlihat lebih bold dan pekat. Untuk kalian yang ingin mencoba bereksperimen dengan lipstick hitam, boleh mencoba produk ini, karena bisa diatur tebal/tipisnya. Jika ingin tipis, cukup aplikasikan 2 layer secara merata, namun jika ingin terlihat bold, aplikasikan beberapa layer...
#JapaneseBeauty
#oshare
#model
#barbie
#barbiegirl
#barbiedoll
#makeup
#kawaii
#kawaiigirl
#beauty
#style
#girls
#fashion
#harajukugirl
#harajuku
#japan
#モデル  #メイク  #ヘアアレンジ #オシャレ  #メイク #ファッション #ガール #かわいい
#cute
#beautiful
#IndonesianBlogger
#BeautyBlogger
#可愛い #かわいい
#ClozetteID

+ View more details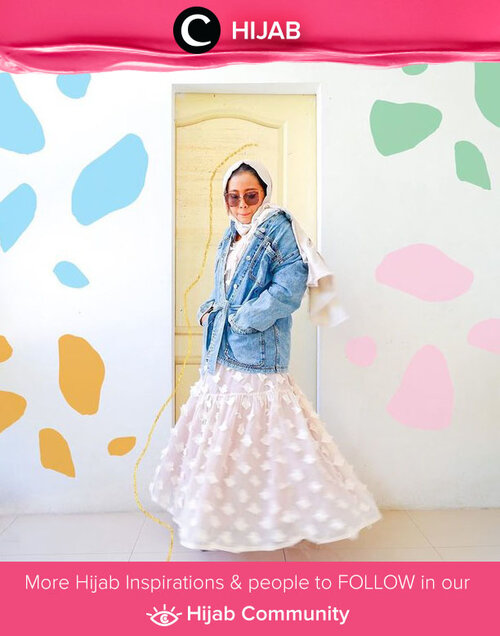 Suah menyiapkan outfit untuk virtual halalbihalal nanti? Kamu bisa mengintip inspirasi dari Clozetter @rizunaswon yang memadupadankan denim dengan flowy skirt untuk gaya yang lebih casual. Simak inspirasi gaya Hijab dari para Clozetters hari ini di Hijab Community. Yuk, share juga gaya hijab andalan kamu.

+ View more details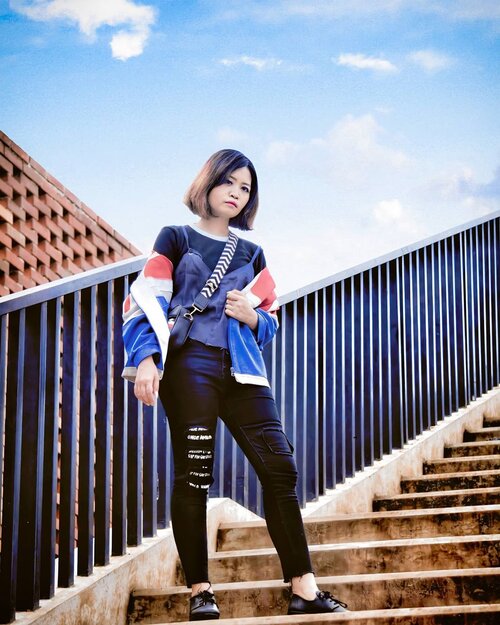 Another archive photo ; capture the style with this cool colour-contrasting vintage vibe jacket from Puma featuring ringer tee and denim shredded tanktop 🌥️🏚️
#stylingbyamandatydes
.
.
📸 by Ferwindus Pixamola

+ View more details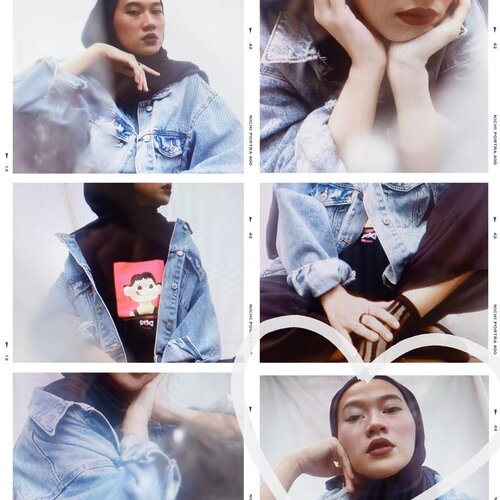 Denim jacket bisa jadi item yang akan gw pakai seumur hidup kali 😂 versatile dan bahannya semakin bladus semakin kecye gak sih?Udah pernah share kayanya kalau dalam pemilihan baju akutu mikirin. Apakah ini cuma akan dipakai sekali dua kali atau akan berkali-kali. Sayang soalnya kalau nantinya cuma mejeng di lemari aja, kecuali baju kondangan. Ya namanya juga fashion repeater, masalahnya dimana kalau pake baju itu-itu terus? Gak kok gak malu. Tapiiii baju kondangan gw juga gak selalu formal sih, jujur baju kondangan gw itu-itu doang😁 ribet ya bok kalo sambil ngejar-ngejar bocil. Yang sesekali ada laaah formal tapi bawahannya kalau bisa paling santuy. Kalo ada yang ribet kenapa harus simple 😜
#virtualphotoshoot
session with @cellinikamil thank you beeeb ❤️-
#karincoyootd
#clozetteid

+ View more details

loading ...
Back To Top