loading...
Search
46 RESULTS FOR DINSVANITYDESK.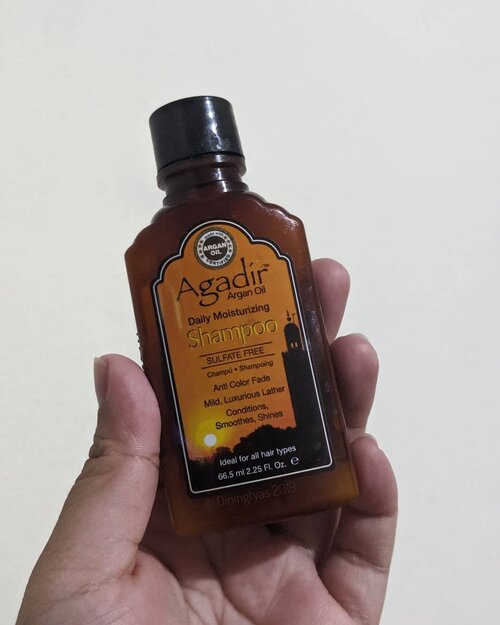 Who managed to conquer my frizzy curly hair? Argan Oil.
I think I use argan oil on so many form. Shampoo, the actual oil, hair treatment, everything.
MUST LOVE ARGAN OIL!
Like this Agadir Shampoo I randomly pick at supermarket.
So happy to found this mighty shampoo, finally I have shampoo that easily bought at supermarket or drugstore! This shampoo still lather up enough bubble (not too much), but still soft enough on hair shaft. Didn't drag down my hair and smells so good! Even better, aside from the argan oil, this shampoo is sulfate free. So I didn't have to use conditioner again to have softer hair.
It is so good I immediately buy the full-size after the first wash and pick some extras to stock.
So much love!
#DinsVanitydesk
#Shampoo
#ArganOil
#Haircare
#ClozetteID
#CurlyHair
#CurlyHairCare
+ View more details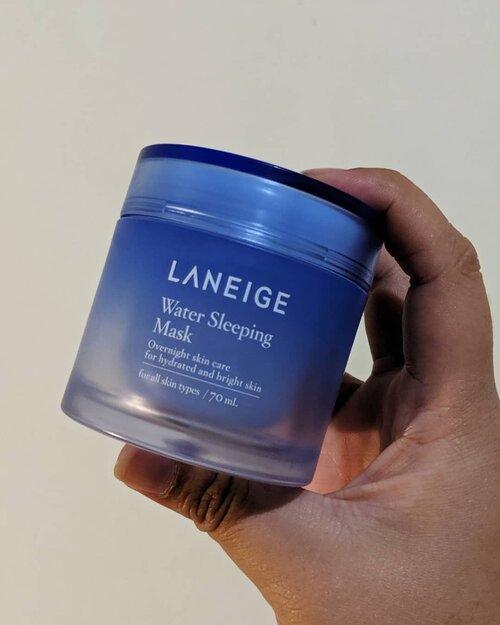 + View more details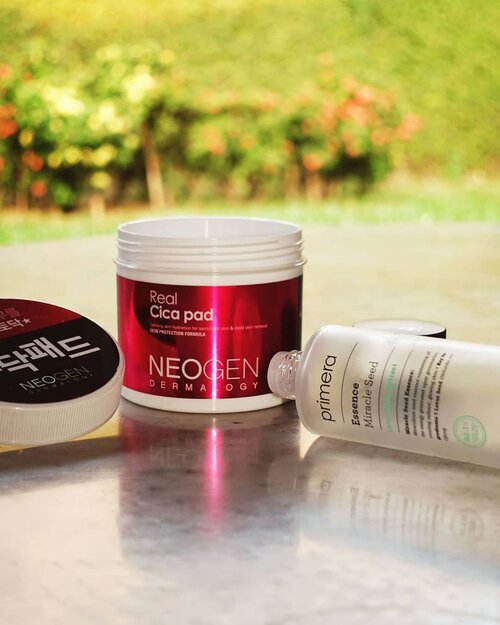 [LONG CAPTION - MINI REVIEW ALERT]
Hurrahhh for Another
#MissionEmpties
from
#DinsVanityDesk.
Thank you for took care my skin well
#alaKonMari
These two are still a new comer, I am still on the first bottle. While I use them, I don't have negative reaction, quite good actually I do add them to the list of my next beauty buys (repurchase alert!)
I notice I rarely suffer break out or pimple, very rare. I assume the regular exfoliate by
#NeogenDermalogy
really helps.
I believe is the calm siblings of the Bio-peel Siblings, way more calm, no harsh exfoliation, super mild! Sensitive skin would appreciate this version better as the exfoliation very gentle. And the
#RealCicaPower
ingredients (hello centella asiatica and madecassoside!) helps my skin barrier instead of the redness I usually have after exfoliation.
The next additional is
#Primera
Essence Lotus Seed, also a new comer, but as a first essence, I do enjoy this better than mighty Japanese brand with pitera! Works well prepared my skin for the rest of my skincare regime, building hydration layer by layer. Skin feel so good with these two 😍
So do you have any good new comer on your beauty regime too? Please do share with me!
#SkincareEmpties
#BeautyAddict
#ClozetteID
#Clozette
#BeautyGram
#InstaBeauty
#BeautyProducts
#ipreview
@preview.app
#aColorStory
#FDBeauty
+ View more details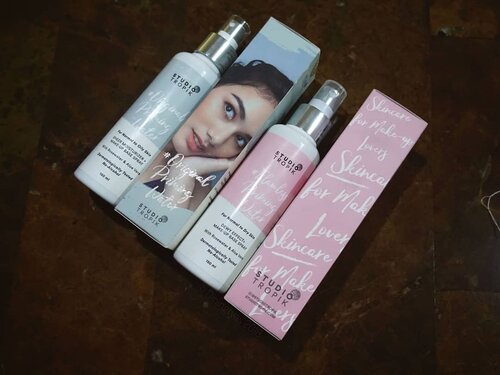 [LONG CAPTION - MINI REVIEW ALERT]
💄 @studiotropik Priming Water
#Original
&
#Flawless
🏷️ IDR 99,000 each
🛒 Studio Tropik website, Major e-commerce and retailer
I am not a believer of any kind of spray with make up properties.
While I enjoy spraying Hatomugi to my overheat facials... I don't exactly set my make up with setting spray. I just don't.
So when Studio Tropik came with the idea of priming water (spray), I don't immediately buy the idea. But the sake of supporting
#madeinindonesia
and to validate my point of view, I decided to give it the benefit of doubt. I guess it was my best decision (yet). After a week or so, I didn't have the urge to just leave it. More so I come to a verdict that this is a very thin thread between primer or hydration booster. I wouldn't compare this to any other spray make up, but I'd compare this with the ever-loved spring/thermal water spray. Studio Tropik win every round! Studio Tropik contains Rose water and aloe vera as the key ingredients (for both variant), which proven help your skin hydration. Felt more beneficial and less gimmicky than a brumisateur (try Google this 😉).
Marketed as a primer, but many use these as setting spray too. Well, other than as the hydration booster, I do love this as mid-day refresh rather than setting spray. In-fact I keep one small bottle in my purse.
I tried both version, yet I didn't see a very steep difference. I enjoy both of them, formula wise.
However...
I do find one of the variant, the Flawless ones, has lesser spray quality than the Original ones. The nozzle produce uneven spray and too wet mist. Minor problem lah.
Will this stay on
#DinsVanityDesk?
YES!
#BeautyJunkie
#Beauty
#BeautyBlogger
#BloggerBabes
#BeautyAddict
#BeautyGram
#Clozette
#ClozetteID
#InstaBeauty
#BeautyProducts
#beautycommunity
#playbeautifully
#dailymakeup
#FDBeauty
#ipreview
@preview.app
#aColorStory
@acolorstory
+ View more details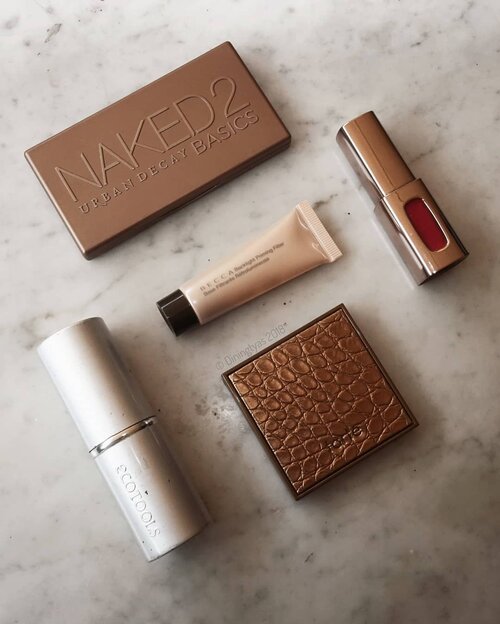 + View more details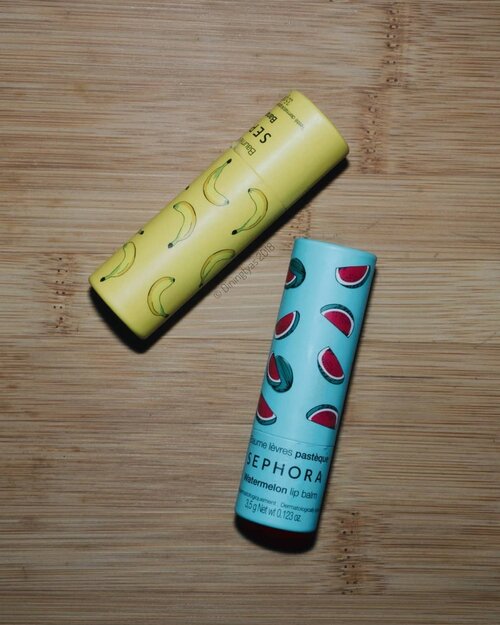 + View more details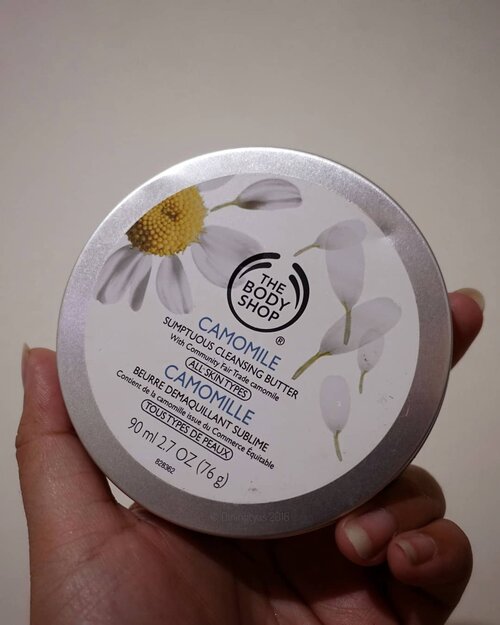 + View more details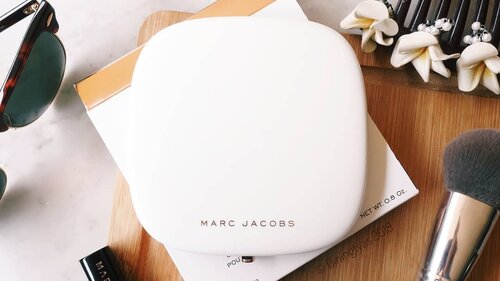 + View more details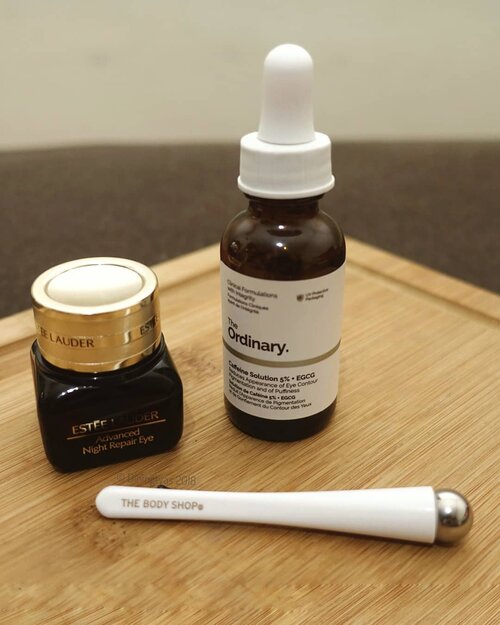 A couple weeks earlier, I noticed that the problems around my eye were much noticeable. Other than my usual puffy eyes every morning, my undereye and fine lines are looking for more attention too.
I am still work around my current eye regime. Amped a little with an eye wand. The stainless ball is heavenly when it's cold, although I haven't see if the trick actually solve my problem. But the quick upgrade is quite refreshing for my undereye.
#DinsVanityDesk
#BeautyJunkie
#ClozetteID
#Beauty
8..
+ View more details

loading ...
Back To Top