loading...
Search
48 RESULTS FOR DINSVANITYDESK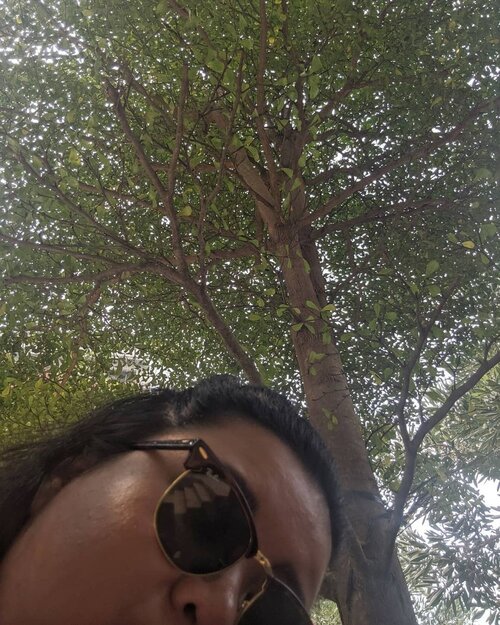 Meet the new addition to the order of my skin fix, Bio Oil Gel for Dry Skin.Jadi pulang dari Jepang, entah kenapa kulit muka jadi lebih kering dari biasanya. Texture kulit terlihat kasar dan dry patches. Disaat LRP Cicaplast andalanque udah injury time.Insting pertama langsung nyari reference moisturizer nya @deszell secara kakak yang satu ini khatam banget problematika kulit kering. Belakangan ini
#BioOilIndonesia
yang Gel ini lagi ada di heavy rotation nya, this also saved her skin bracing Jakarta pollution and Japan weather.I've been using Bio Oil Gel every night for almost a month now. This make my skin felt more moist even the next morning. Cuma dipakai malam karena walaupun dari texture mirip banget sama gel oil Hada Labo yang kujadikan day moisturizer, yang ini karena base nya oil, tetap too heavy for day.Fast forward sebulan kemudian, problematika kulit sudah mulai mereda, less and lesser dry patches, dan tampak lebih halus pun! ♥️
#DinsVanityDesk
#beautyroutine
#skincare
#skincareregime
#skincarejunkie
#glowingskin
#skinessentials
#healthyskincare
#Clozette
#ClozetteID
#aColorStory
+ View more details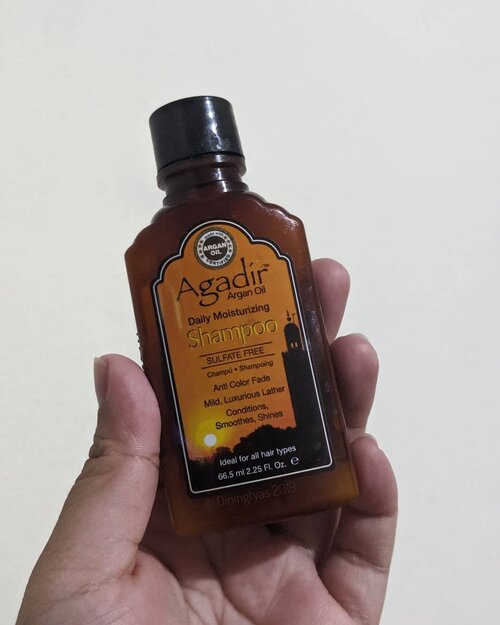 Who managed to conquer my frizzy curly hair? Argan Oil.
I think I use argan oil on so many form. Shampoo, the actual oil, hair treatment, everything.
MUST LOVE ARGAN OIL!
Like this Agadir Shampoo I randomly pick at supermarket.
So happy to found this mighty shampoo, finally I have shampoo that easily bought at supermarket or drugstore! This shampoo still lather up enough bubble (not too much), but still soft enough on hair shaft. Didn't drag down my hair and smells so good! Even better, aside from the argan oil, this shampoo is sulfate free. So I didn't have to use conditioner again to have softer hair.
It is so good I immediately buy the full-size after the first wash and pick some extras to stock.
So much love!
#DinsVanitydesk
#Shampoo
#ArganOil
#Haircare
#ClozetteID
#CurlyHair
#CurlyHairCare
+ View more details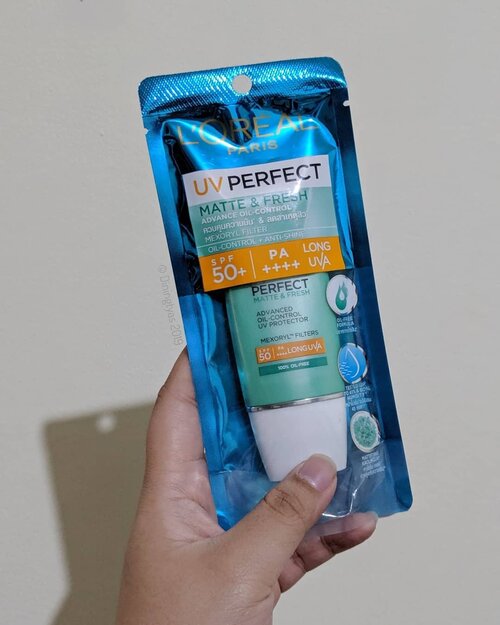 One important things you should not forget:
#SPF!Tis
prolly one of the most important step that I would never reduce from my regime or recommendation to others. If anyone ask me to start a skincare routine it would be cleanse, wash, moisturiser, and sun protection (
#PetuahCantikdariBapake
). That's as simple it could be. Biore and La Roche Posay has always been my choice of SPF. But currently I've been working through a bottle of this L'Oréal UV Perfect matte and fresh. So far, I do like the finish. Perfectly in between Biore and LRP, very light like LRP and somewhat matte like Biore. Kinda reminds me of Votre Peau'sIf my skin continue to agree with the formula, I wouldn't say no to repurchase this.What's your choice of SPF?
#DinsVanitydesk
#Sunscreen
#FDBeauty
#sunnymatte
#SunnyOutside
#SummerisHere
#ipreview
via @preview.app
#aColorStory
#Clozette
#ClozetteID
+ View more details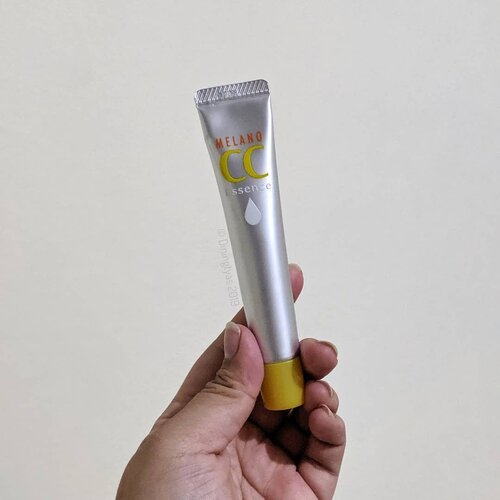 I have new subroutine introduced to my
#SkincareRegime
,
#VitaminC.Something
I decided to include because of the rise of dark spots. I was stopped using niacinamide, then here we are with growing dark spots and prolly a case of a bit dull skin. I suspect the dull skin also caused by the awful air quality sometimes before (si otoy)•With active ingredients, always starts in lower %. I saw kak @deszell do mini review on this Melano CC Essence, when I was research about vitamin c skincare. This essence contains Ascorbic Acid, one of the most mentioned form of Vit C and the least stable, so need to be careful storing this products. Good thing this essence comes in small package (only 20ml, should not be a problem finishing this tube I guess).This products meant for spot treatment, but Kak Amal with her dry skin had no problem use it all over the face, so why not...Also I really have no problem with its price tag, quite cheap for any kind of essence / treatment.•I just went a bit extra adding the lotion version, as my favourite skincare mafia @tokotujuhpuluh had it on sale! (
#kalap
kan)•I have using these two for two weeks now. I didn't have any bad reaction with the two. I have also notice the dullness is slowly improving. I haven't notice my dark spot as much as before, it is still there though, slowly fading.Another 'price' to pay is, you MUST NOT forget use SPF, this is non-negotiable!(Even you are not using VitC,
#PetuahCantikdariBapake
still WAJIB pake SPF)•
#DinsVanitydesk
#VitaminC
#NewSkincare
#SkincareIntro
#Clozette
#ClozetteID
#ipreview
via @preview.app
#aColorStory
#FDBeauty
#mukaitudirawatbukandiedit
+ View more details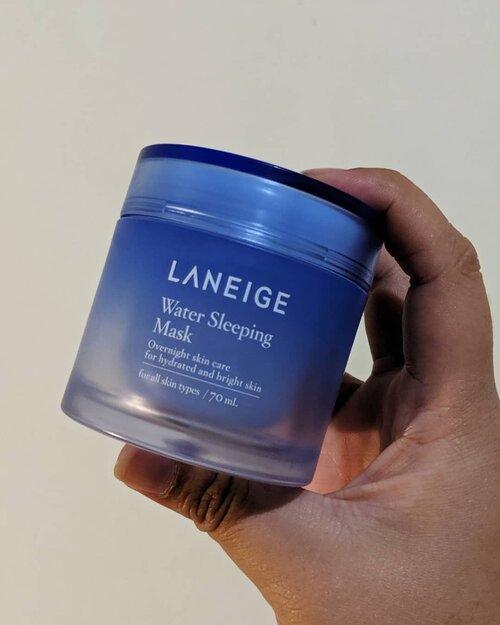 + View more details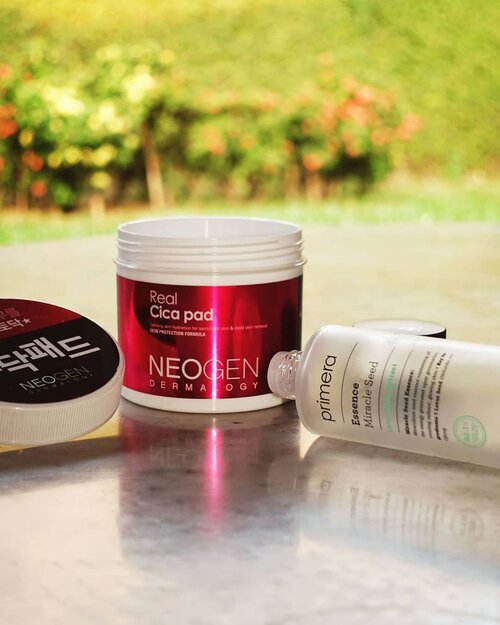 [LONG CAPTION - MINI REVIEW ALERT]
Hurrahhh for Another
#MissionEmpties
from
#DinsVanityDesk.
Thank you for took care my skin well
#alaKonMari
These two are still a new comer, I am still on the first bottle. While I use them, I don't have negative reaction, quite good actually I do add them to the list of my next beauty buys (repurchase alert!)
I notice I rarely suffer break out or pimple, very rare. I assume the regular exfoliate by
#NeogenDermalogy
really helps.
I believe is the calm siblings of the Bio-peel Siblings, way more calm, no harsh exfoliation, super mild! Sensitive skin would appreciate this version better as the exfoliation very gentle. And the
#RealCicaPower
ingredients (hello centella asiatica and madecassoside!) helps my skin barrier instead of the redness I usually have after exfoliation.
The next additional is
#Primera
Essence Lotus Seed, also a new comer, but as a first essence, I do enjoy this better than mighty Japanese brand with pitera! Works well prepared my skin for the rest of my skincare regime, building hydration layer by layer. Skin feel so good with these two 😍
So do you have any good new comer on your beauty regime too? Please do share with me!
#SkincareEmpties
#BeautyAddict
#ClozetteID
#Clozette
#BeautyGram
#InstaBeauty
#BeautyProducts
#ipreview
@preview.app
#aColorStory
#FDBeauty
+ View more details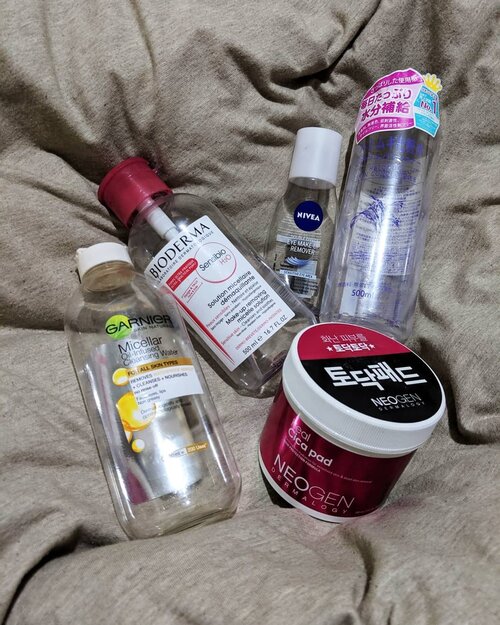 [LONG SKINCARE RANT ALERT]The follow up story from
#DinsDayOff
cleaning, I've gathered around many Summer Graduate from
#DinsVanityDesk
(in clockwise)1. @nivea_id Eye Make up Remover2. Hatomugi Skin Conditioner3. @neogen_global Cicapad4. @garnierindonesia Micellar Oil-infused Cleansing Water5. @bioderma_indonesia Sensibio Micella WaterAsk me again why do I have so many cleansers? Cleansing (including facial wash) has been my skincare religion since day one. It all from my father (yes, I got my skincare basics from my father) who always insist that I must always cleanse my face when come home or before sleep. Finding the most suitable cleanser for your face is the paramount of your skincare (insert drama sound effect here). I use them all repeatedly, they all frequent visitors of the vanity desk. But mind you, I didn't use them all at once but more on rotation whenever I saw fit.As for the Cicapad, I'd say this is my most favourite version of all the Neogen Pads, and my skin agreed with that.
#SkincareEmpties
#BeenThereDoneThat
#MissionEmpties
#Cleansers
#ipreview
via @preview.app
#clozetteid
#MakeupAlley
#SummerCleaning
#SummerBreak
+ View more details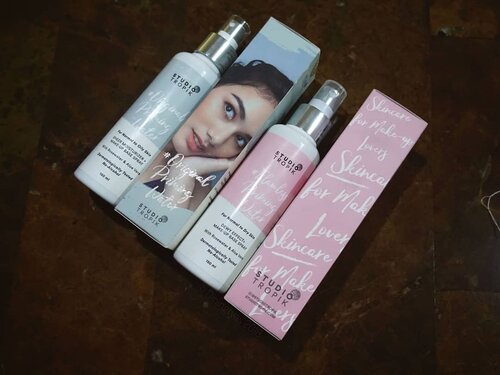 [LONG CAPTION - MINI REVIEW ALERT]
💄 @studiotropik Priming Water
#Original
&
#Flawless
🏷️ IDR 99,000 each
🛒 Studio Tropik website, Major e-commerce and retailer
I am not a believer of any kind of spray with make up properties.
While I enjoy spraying Hatomugi to my overheat facials... I don't exactly set my make up with setting spray. I just don't.
So when Studio Tropik came with the idea of priming water (spray), I don't immediately buy the idea. But the sake of supporting
#madeinindonesia
and to validate my point of view, I decided to give it the benefit of doubt. I guess it was my best decision (yet). After a week or so, I didn't have the urge to just leave it. More so I come to a verdict that this is a very thin thread between primer or hydration booster. I wouldn't compare this to any other spray make up, but I'd compare this with the ever-loved spring/thermal water spray. Studio Tropik win every round! Studio Tropik contains Rose water and aloe vera as the key ingredients (for both variant), which proven help your skin hydration. Felt more beneficial and less gimmicky than a brumisateur (try Google this 😉).
Marketed as a primer, but many use these as setting spray too. Well, other than as the hydration booster, I do love this as mid-day refresh rather than setting spray. In-fact I keep one small bottle in my purse.
I tried both version, yet I didn't see a very steep difference. I enjoy both of them, formula wise.
However...
I do find one of the variant, the Flawless ones, has lesser spray quality than the Original ones. The nozzle produce uneven spray and too wet mist. Minor problem lah.
Will this stay on
#DinsVanityDesk?
YES!
#BeautyJunkie
#Beauty
#BeautyBlogger
#BloggerBabes
#BeautyAddict
#BeautyGram
#Clozette
#ClozetteID
#InstaBeauty
#BeautyProducts
#beautycommunity
#playbeautifully
#dailymakeup
#FDBeauty
#ipreview
@preview.app
#aColorStory
@acolorstory
+ View more details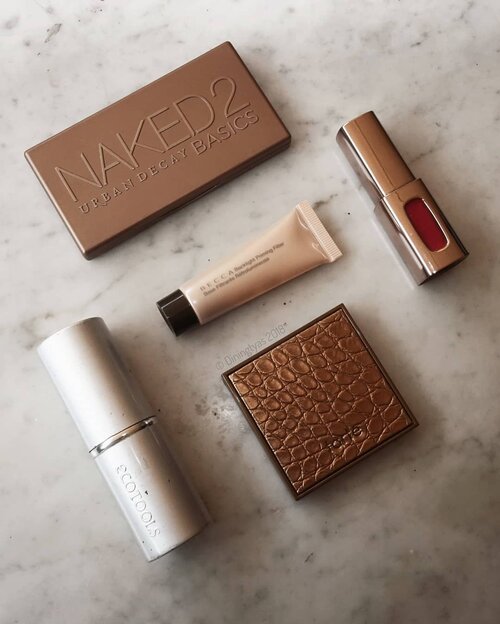 + View more details

loading ...
Back To Top