loading...
Search
162 RESULTS FOR DOYOUKNOW
Setelah bertahun-tahun memelajari skincare dan berbagai kandungan yang ada didalamnya, Yuki jadi lebih selektif dalam memilih skincare yg bakal Yuki pakai secara rutin, apalagi utk jangka waktu lama. Dgn mempertimbangkan kandungan, manfaat dan kondisi kulit, serta hasil yg diharapkan. .
Nah, kalau dalam skincare, kandungan yg ga boleh Yuki skip adalah vitamin C, Believe me, vitamin C itu skin-boosternya Yuki, ga cuma dari dalam, tapi dari luar juga. Do you know that the result was amazing. Selain untuk collagen booster, antioxidant, brightening & memperbaiki tesktur kulit yg rusak krn sinar UV, Jerawat juga ga muncul lagi 😮 Kalau kalian rajin mengikuti sosmed dan blog Yuki, Yuki paling sering share kan kalau masalah utama kulit Yuki adalah jerawat krn jadwal tidur yg berantakan, hampir setiap hari lembur sampai pagi, Cuma tidur 4 jam aja udah syukur, sering juga ga tidur sampe pagi. Alhasil, jerawat merajalela terutama di area jawline, rahang, dagu. Dan dari experience ini, vitamin C yg ada pada skincare bisa meminimalisir tumbuhnya jerawat. Try it and pinch me if i'm lying!
.
Let me tell you bagaimana cara Yuki memakai VC Gel dalam berbagai fungsi :
👉Masker : Biasanya Yuki biarkan semalaman dan apply agak banyak di seluruh bagian wajah dan biarkan semalaman. Besoknya wajah terasa lebih kenyal, glowing dan teksturnya lebih lembut.
👉 Serum : Kalian bisa menggunakannya setelah mencuci wajah dan memakai toner, ratakan VC Gel secukupnya ke seluruh area wajah tipis-tipis, pijat lembut dengan gerakan keatas supaya serum terserap di kulit, lalu dan lanjutkan dgn skincare lainnya.
👉 Pelembab : Untuk mempersiapkan wajah sebelum dimakeup, supaya kulit tidak dry dan makeup bisa menempel dengan sempurna. Bisa juga digunakan sebagai basemakeup.
.
Read the full review on my blog. Link on my bio 👆
.
.
@suikabeauty
@suika_official_sby
@beauty_care_solution
#モデル  #メイク  #ヘアアレンジ  #オシャレ  #メイク
#JapaneseBeauty
#JapaneseSkincare
#Japanesemakeup
#Japan
#makeup
#beauty
#kawaii
  #ファッション  #コーディ  #ガール  #かわいい
#skincare
#beauty
#glowingskin
#beautiful
#makeup
#healthyskin
#IndonesianBlogger
#clozetteid
#BeautyInfluencer
#BeautyBloggerIndonesia
#BeautyVlogger
#cchannelbeauty
#BeautyBlogger
+ View more details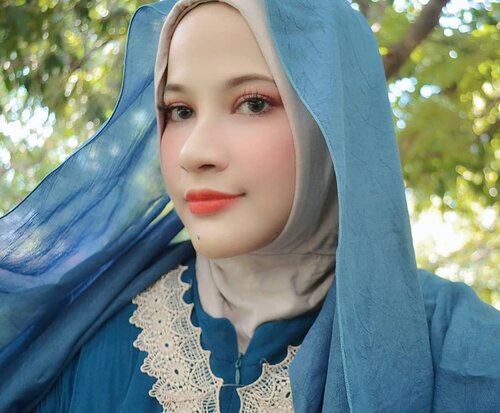 Hello internet! Do you know the best part about life ?Well.. every morning you have a new opportunity to become a happier person of your self 💖😆 I love my new lippies superstay ink crayon 💋 shade 40 from @maybelline x @balibeautyblogger blush on @thebalmid ysl cushion shade 15 @yslbeauty eyebrows @anastasiabeverlyhills ..So what's your favorite lippies, ladies? ...
#hijab
#beauty
#beautyguru
#love
#maybelline
#bbbxmaybelline
#clozetteid
#makeup

+ View more details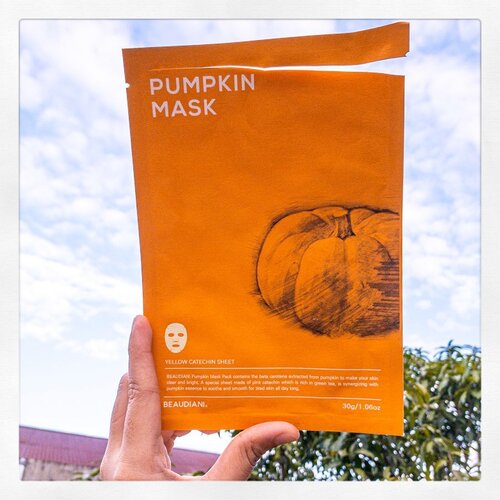 + View more details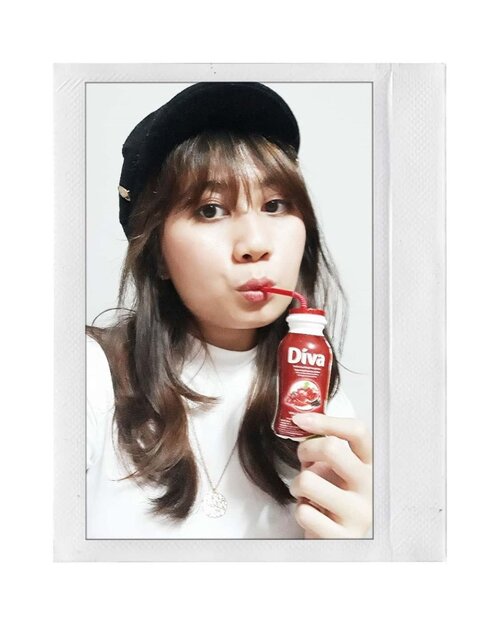 Do you know skincare alone is not enough to get glowing, smooth and wrinkle free skin?-Untuk memiliki kulit yg cerah dan halus dari dalam ternyata sangat mudah, lho. Diva Beauty Drink adalah minuman kecantikan dari Kalbe yg mengandung super antioksidan, vitamin E dan kolagen aktif. Selain rendah kalori dan bebas lemak, it tastes so good!-Selama hampir 2 minggu minum Diva Beauty Drink ini, aku merasakan beberapa manfaatnya. Wajahku terlihat lebih cerah dan kenyal.-For more review, go check my
[email protected]
@divabeautyid
#GlowLikeDiva
#DivaBeautyDrink
#BBIxDivaBeauty
#DivaBeautyXClozetteIdReview
#ClozetteID
#ClozetteIDReview

+ View more details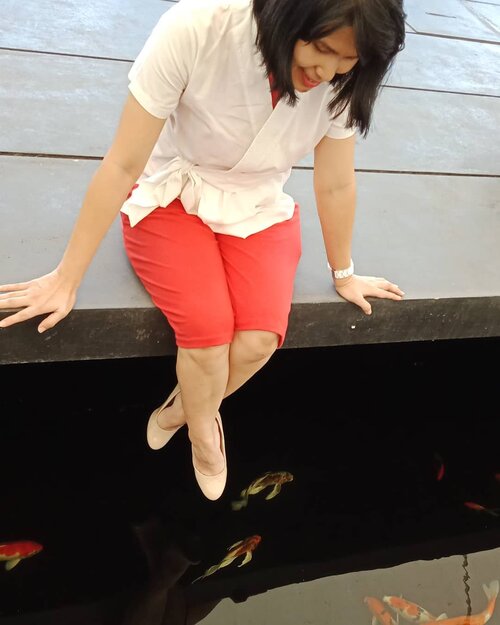 Oh hello 🐠🐠.
#DoYouKnow
kalau dulu saya kepengen banget jadi dokter hewan atau pelatih di Sea World Ancol? Itu karena saking sukanya sama ikan dan mamalia laut terus lagi saya dapat tiket pass gratis karena jadi juara umum saat SD selama 3 tahun berturut turut! Dengan berbekal tiket pass itu, hampir setiap minggu saya, papa, mama dan kakak mengunjungi Ancol...Kalau dipikir-pikir, biaya masuk Ancol dulu dengan sekarang sama ga ya? Dulu, saya hidup sederhana banget tapi papa selalu bisa bawa kami jalan jalan setiap minggunya. Sekarang, saya udah bisa dibilang kelas menengah ngehe tapi kok enggak bisa ajak anak jalan jalan setiap minggu lho! 😂😂...
#ClozetteID
#selfie
#shamelessselfie
#kelasmenengahngehe
#happiness
#blessed
#igers
#instagood
#TagsForLikes
#nofilter
+ View more details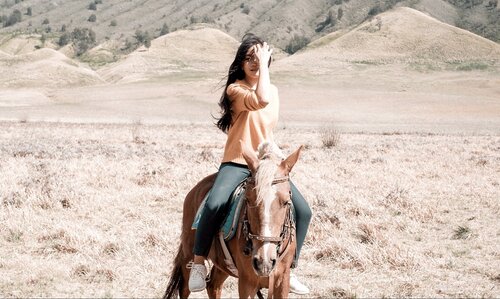 THE UGLY SIDE OF INSTAGRAM that makes you..me..tired..Setiap hari saya masuk Instagram, tapi mungkin hanya beberapa menit, ngecek timeline/feed.Yang beneran saya cek periodically itu akun kocheng, tapi sambil scroll-scroll, pasti nge-love-love-in semua postingan teman sepanjang jalan.Kadang yang ga bagus (versi me) pun saya love karena lihat effort dia dan perasaan dalam gambar/caption. Saya hargai itu.*Tapi nge-love-in postingan dia terus-menerus meski saling follow ternyata tidak menjamin dia bakal love balik postingan kita. I ask you why? Why is so hard to give 🖤 to your friend's post?🤷.Akan lebih jadi dipertanyakan lagi kalo dia nge-love-in postingan lain yang biasa aja, tapi postingan kita ga pernah di-love-in. Have I done something wrong to you? 😬.Akan lebih konyol lagi kalo alasannya: takut dia ge er. WHAT THE HECK?! Di sini kayaknya kamu yang ge er, deh. 😄Kalo saya, sih, kamu boleh ge er kalo kamu kocheng. I give a lot of attentions to you.😻.Yang lain hanya nge-love-in teman satu genk, or yang followernya lebih banyak. 🤷.Kenapa dengan cuman beberapa menit aja di IG bisa tahu behave orang ke postingan orang lain? Yaa..meski secuek itu, saya juga se-detail itu. Bisa tahu dia suka nge-love-love-in postingan siapa-siapa. Bisa tahu story di antaranya.Jangan curiga sama yang suka dia love-in, curigalah sama yang ga pernah dia love-in. 😄Ada positif negatifnya kalo detail yak.😄.Satu lagi, komen. Saya memang ga terbiasa komen satu-satu. Waktu saya tidak sebanyak itu. Tapi...ternyata ada teman yang sangat notice beginian, loh. Dia bakal sakit hati kalo komennya ga dibales dengan komen di postingannya. WHAT?!😲.Saya pasti bakal komen kalo ada yang minta bantuan, tapi kalo ga diminta ya...memang waktu saya di Instagram sesedikit itu, jadi ga notice..And do you know that..banyak grup (WA group) yang fungsinya untuk saling komen demi engagement?.Seakan segalanya di Instagram dilakukan demi engagement, jadi yang pengen nyantai di sini ya siap merasa aneh aja, like an alien.😁.Can we be normal friend on instagram? With genuine love, genuine post, genuine feeling? Tanpa takut ada yang bucin/baper?
#clozetteid

+ View more details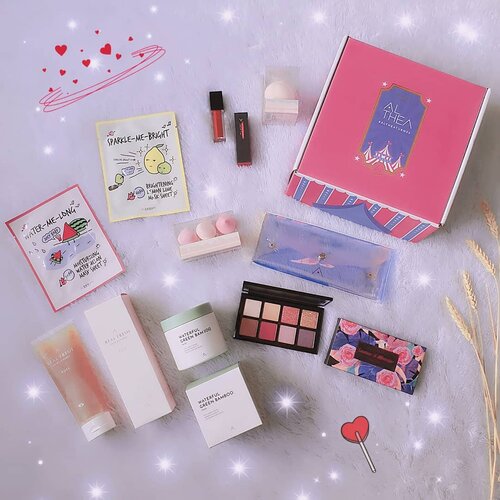 + View more details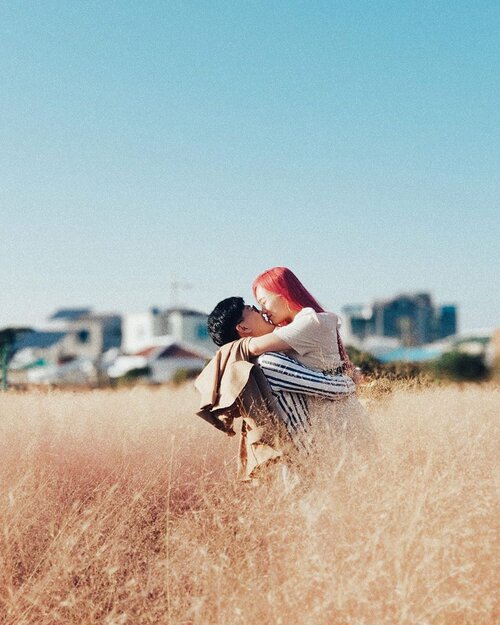 + View more details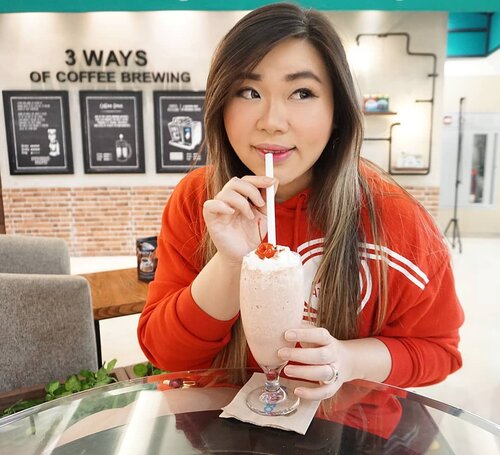 + View more details

loading ...
Back To Top