loading...
Search
42 RESULTS FOR ELIZAVECCA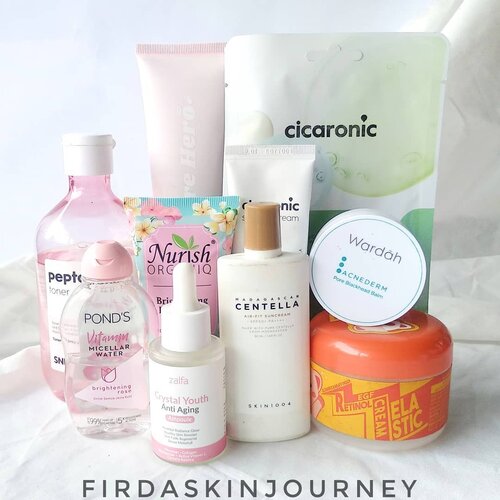 ✨2020 Favorites✨Bulan Januari udah mau kelar tapi baru post favorites, hahahaha. Gapapa ya, at least aku gak malas bikin postingan ini.Di tahun 2020, aku coba banyak banget produk skincare. Dari banyaknya produk yang kucoba, ada beberapa yang jadi favoritku. Ada beberapa produk yang sudah habis dan belum sempat repurchase, jadi gak ada fotonya disini. Here's the list:✨Cleanser1. Wardah Acnederm Pore Blackhead Balm2. Pond's Vitamin Micellar Water Brightening Rose3. Elformula Daily Gentle Low pH Facial Cleanser✨Toner1. Sbcskin Skin Exfoliant 2% BHA Toner2. SNP Prep Peptaronic Toner✨Serum1. Zalfa Crystal Youth Anti Aging Ampoule2. Mia Glansie Jeju Green Tea Acne Serum✨Moisturizer1. Nurish Organiq Brightening Day Cream2. SNP Prep Cicaronic Soothing Cream3. Elizavecca EGF Retinol Cream Elastic✨Sunscreen1. Skin1004 Madagascar Centella Air-fit Suncream✨Masker1. SNP Prep Cicaronic Daily Mask2. Pore Hero Matcha Green Tea Clay Mask3. Beaukirana Beau Mud MaskDiantara semua produk yang ada di list favorites ku kali ini, ada yang samaan gak sih? Coba komen di bawah.

+ View more details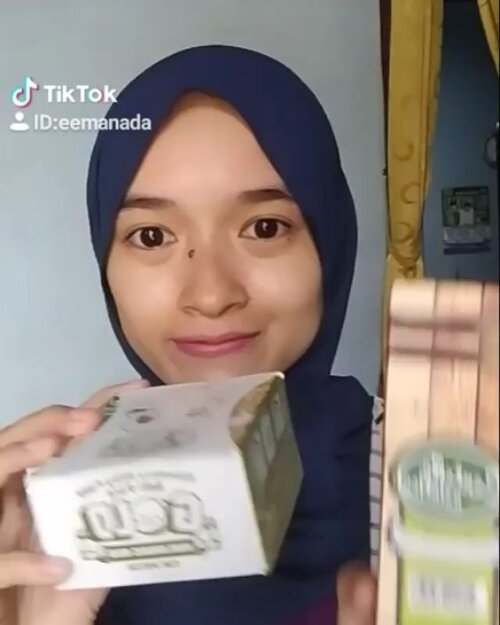 + View more details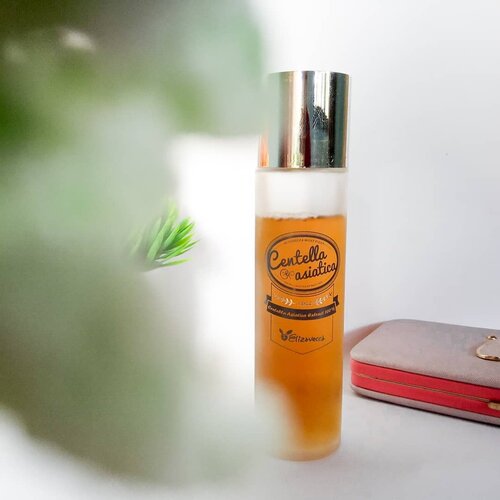 .
Setelah sekian lama tidak menulis review, hari ini mencoba produktif dengan memposting review salah satu toner dari @elizavecca_ 😊.
Milky Centella Asiatica 100% yang terbuat dari 100% ekstrak Centella Asiatica tanpa ada tambahan apapun. Karena tidak ada tambahan bahan lain, wangi toner ini seperti jamu dan cukup mengganggu sebenarnya, tetapi akan cepat hilang saat diaplikasikan.
Tekstur tonernya sendiri cair dengan warna sedikit kecoklatan dan sangat ringan di wajah, tanpa meninggalkan efek lengket.
Seperti halnya manfaat Centella Asiatica yang sudah terkenal, toner ini memberikan efek shooting untuk kulit. Apalagi setelah pemakaian exfoliating toner yang terkadang membuat kulit cekat-cekit, pemakaian toner ini sangat membantu untukku. Redness diwajah juga semakin membaik setelah pemakaian rutin toner ini.
Toner ini dikemas dengan botol kaca berukuran 150 ml yang terkesan produk mahal.
#elizavecca
#skincare
#toner
#centella
#asiatica
#centellaasiatica
#skincareindonesia
#reviewskincare
#beautycommunity
#indonesiaskincare
#sociollabloggernetwork
#ClozetteID
#beauty
+ View more details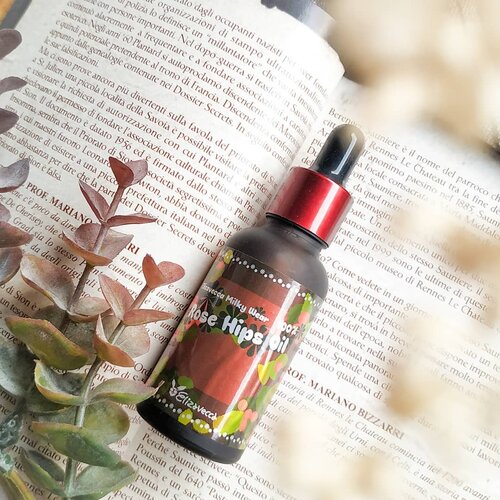 Elizavecca Milky Wear 100% Rosehip Oil
.
This is the first oil that I dare try to apply it on my face. I have read about how good rosehip oil is, some people said it works like magic for the skin. .
First, I'd like to highlights what are the benefits of rosehip oil as stated at littlediy.com
❤ Fades Wrinkles : It help stimulate collagen production & slows down aging.
❤ Fights Acne : The oil's acid content helps prevent blackheads & whiteheads.
❤ Evens Skin Tone : Using it at night to fade scars, spots & pigmentation.
❤ Fade Stretch marks : Massage oil into your stretch marks to help repair the damage skin.
❤ Hair Growth : Helps repair the damaged hair & promots healthy hair growth.
.
The oil housed in frosted amber glass dropper bottle. I think this is the old packaging, because they already have the new packaging with their cute piggy illustration on it.
.
Since it's 100% rosehip oil & there's no artificial fragrance added, so it's smell slightly musty.
.
It has clear & liquid texture, feels abrasive and greasy, so I chose to mix it with my moisturizer before applying it onto my face to reduce its uncomfortable greasy feeling and unpleasant scent.
.
This oil works pretty well for my seasonal dry patches. I frequently have dry patches due to weather changes or when my skin got bad reactions of a new products. By using this oil, I can see that my dry patches are slowly disappearing and my skin has become more moisturized.
.
I plan to use it for my thighs stretch marks. My weight increased dramatically, around 11 kg, so stretch marks appeared on my thighs. I will share how the results later...
.
This product was provided by
#elizavecca
in exchange for honest review.
.
.
#rosehipoil
#elizaveccarosehipoil
#clozetteID
#bloggirlsid
#kbbvmember
#beauty
#beautyblogger
#beautyreview
#beautycommunity
#skincare
#skincarereview
#skincarecommunity
#skincareroutine
#skincarediary
#skincarelover
#kbeauty
#koreanbeauty
#kskincare
#koreanskincare
#koreanmask
#koreansheetmask
#glowingskin
#glowskin
#acneproneskin
#antiacne
#acne
#sensitiveskin
#acnetreatment

+ View more details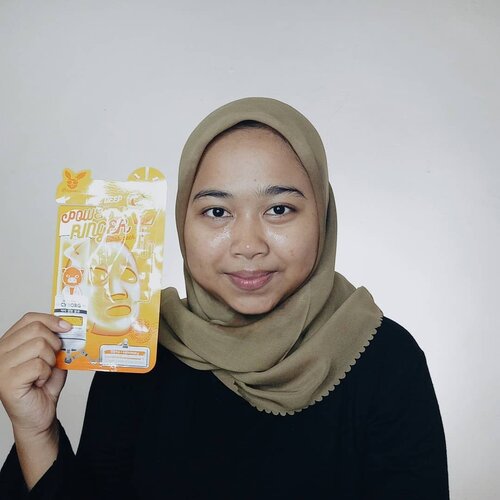 #elizavecca
Vita Deep Power Ringer Mask PackIntensive Moisturizing + Moisture Brightening.Mengandung Vitamin E, berbagai ekstrak buah dan sayuran untuk memberikan pelembab dan nutrisi intensif pada kulit untuk membuatnya cerah dan bercahaya.Full Ingredients : Water, Glycerin, Dipropylene Glycol, PEG-60 Hydrogenated Castor Oil, Tocopheryl Acetate (3,000 ppm), Dimethicone, Phenoxyethanol, Chlorphenesin, Carbomer, Sodium Hyaluronate, Vincetoxicum Atratum Extract, Portulaca Oleracea Extract, Hamamelis Virginiana (Witch Hazel) Extract, Vitis Vinifera (Grape) Fruit Extract, Pyrus Malus (Apple) Fruit Extract, Prunus Persica (Peach) Fruit Extract, Punica Granatum Fruit Extract, Fragaria Chiloensis (Strawberry) Fruit Extract, Prunus Salicina Fruit Extract, Citruius Lanatus (Watermelon) Fruit Extract, Camellia Sinensis Leaf Extract Oryza Sativa (Rice) Germ Extract, Aloe Barbadensis Leaf Juice, Daucus Carota Sativa (Carrot) Root Extract, Solanum Lycopersicum (Tomato) Fruit Extract, Arginine, Hydroxyethylcellulose, Disodium EDTA, Fragrance.Texture & Scent : Sama seperti sheetmask elizavecca yang lain, tekstur lembarannya tipis dan lebar. Wanginya segar seperti wangi citrus, tidak menyengat meskipun mengandun fragrance. Essencenya sendiri cair sekali, pas aku pakai dia netes-netes sampe kerudungku basah.Setelah memakai sheetmask ini, wajahku terasa lembab dan lebih cerah. Bahkan pagi ketika bangun tidur wajahku masih cerah dan glowing.Musik: That DayPemusik: Jef
#elizavecca
#sheetmask
#kbeauty
#beautiesquad
#lianaekacom
#idskincarecommunity
#skincarecommunity
#skincare
#koreanskincare
#skincarekorea
#skincarelover
#skincarejunkie
#indonesiabeautyblogger
#beautybloggerindo
#clozetteid
+ View more details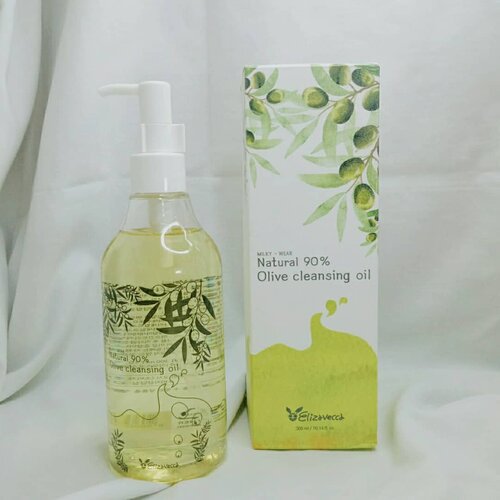 + View more details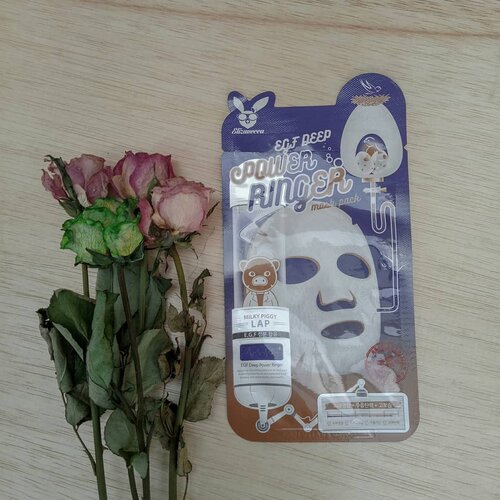 #Elizavecca
Egf Deep Power Ringer MaskA daily sheet mask that helps reduce wrinkles, offers protein, and deep moisture to the skin. Helps regenerate the growth of cells as well as lifting, tightening and moisturizing the skin. This face mask will leave your tired aging skin looking fresh and hydrated.The packaging is cute. The mask sheet is thin but doesn't slide easily when worn. Have enough essence. The aroma is fresh.After wearing this sheet mask, I felt that my face was moist and hydrated. But the essence causes a sticky effect. When I wake up in the morning I feel that my face looks smaller and my face becomes smooth.Have you tried the elizavecca sheet mask, which is your favorite?
#maskmonday
#clozetteid
#lianaekacom
#skincarekorea
#skincarecommunity
#sheetmask
#beautiesquad
#idskincarecommunity
#abcommunity
#kbbv
#hbbv
+ View more details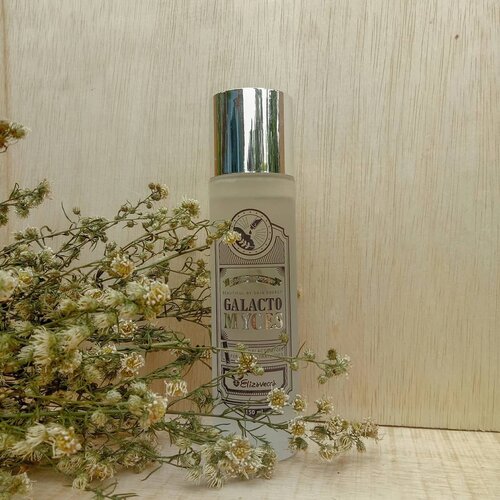 #Elizavecca
Galactomyces Ferment Filtrate 100%
A 100% galactomyces ferment filtrate essence protect skin, helps balanced oil and moisture to tired skin. The ingredients written on the packaging of this product are galactomyces ferment filtrate 100%, meaning that this product has no content other than galactomyces.
This product is very fast to absorb because it has a liquid texture like water (there is a video on the last slide). This product also has no fragrance or maybe because I can't smell it hehe :D
Opinion : I've been using it for about 2 weeks. I use this on the step toner because the liquid texture is not like essence in general which is slightly thicker. After wearing, I feel my face is fresher and more moist.
#koreanskincare
#skincarekorea
#skincareroutine
#skincare
#skincarejunkies
#clozetteid
#lianaekacom
#beautiesquad
#idskincarecommunity
#hbbv
#kbbv
+ View more details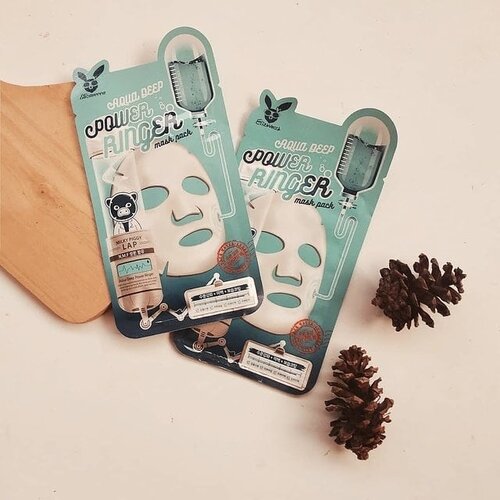 Dari semua masker Elizavecca, Aqua Deep Power Ringer Mask ini jadi favorit Clozetter @indiranyan. Essence-nya tak lengket, dan size-nya sesuai dengan ukuran wajah.​.​Download Clozette Indonesia App di Google Play dan dapatkan daily updates of Fashion, Beauty, Hijab and Lifestyle.
#ClozetteID

+ View more details

loading ...
Back To Top