loading...
Search
335 RESULTS FOR ESQACOSMETICS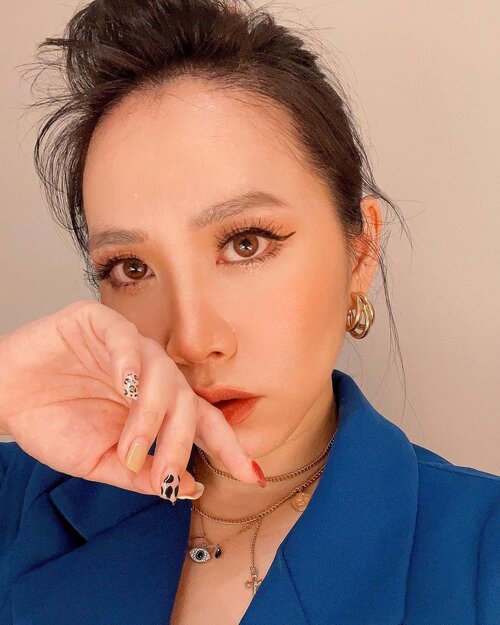 Birthday look ❤️
Products used:
@naming.cosmetic Layered Covered Foundation
@roseallday.co Lightweight Compact Powder
@esqacosmetics The Goddess Palette Athena
@rollover.reaction Halo Blush Cajun
@shuuemura Hard Formula Eyebrow Pencil
@namacosmetic Eyeliner Brown
@syca.official tint Caramel Beige
Nails : @cosmopolishstudio
#clozetteid
#fotd

+ View more details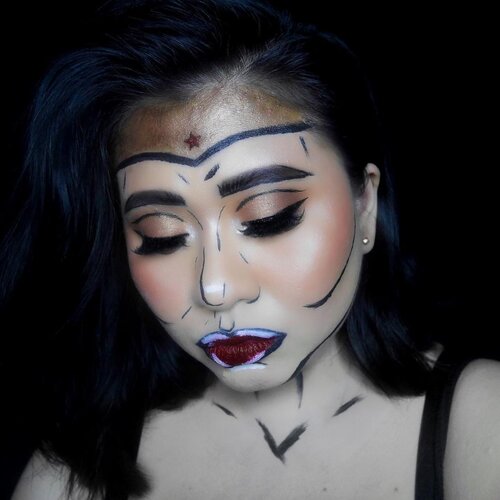 Bukan karena Bucin, tapi Midnight Affair Eyeshadow Palette @esqacosmetics x @paola.serena is really fun to play with!
Very blendable, very pigmented, nyaris no fall out, very versatile, pokoknya warnanya indah-indah banget.
Kayak yang di foto ini, aku bikin 3 looks dari Eyeshadow Palette ESQA x Paola :
Look 1 ~ Aku pake warna Gold-nya buat Wonder Woman makeup kemarin.
Look 2 ~ Buat eyelids, aku pake warna duo chrome. Terus eyelinernya yang kanan pake eyeshadow warna Midnight Blue, yang kiri pake eyeshadow warna Black Sequin 🖤
Look 3 ~ Ini makeup pertama kalinya pas punya eyeshadow palette ini. Lol, emang udah nafsu ceritanya. Waktu itu mikirnya, "pokoknya gw harus cobain semua warn di mata gw!".
Ya gitu deh, kalo mau lebih lengkapnya ada di kikicasmita.com yah
#kikicasmitaBlog
🤗 Cari aja link-nya di Bio aku 🖤
•
•
•
#clozetteid
#socobeautynetwork
#esqacosmetics
#esqaddicted
#esqaddict
#eyeshadow
#eyeshadowpalettes
#witchcraft
+ View more details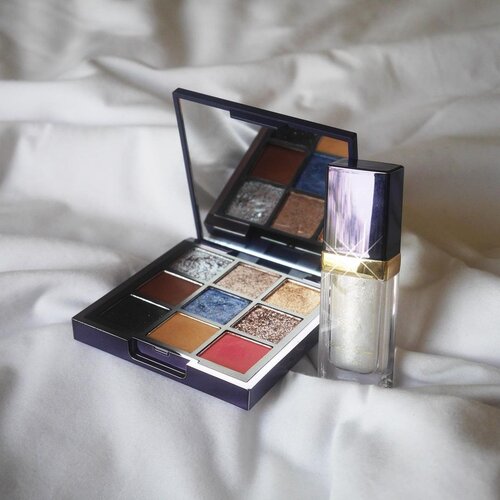 + View more details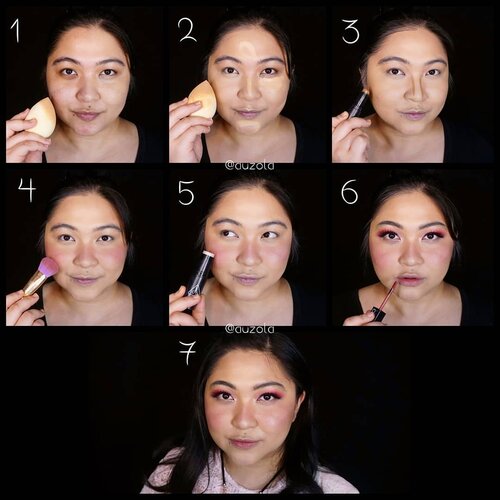 Ini dia tutorialnya! Oya ini produk yang aku gunakan yang dulu menang vote iseng2 di igs itu lho hehe
❤ @laneigeid bb cushion
❤ @maybelline age rewind concealer
❤ @3ce_official shimmer stick
❤ @mizzucosmetics blush on
❤ @esqacosmetics pink goddess palette
❤ @makeoverid intense matte lip cream.
.
Steps:
🌟 Face 🌟
1. Gunakan bb cushion, aku pakai sponge karena puff bawaan cushion ku rusak dimainin isa lol.
2. Aplikan concealer pada bagian yang membutuhkan, kaya undereye, tulang hidung, dagu dan jidat.
3. Shading bagian wajah, tapi tipis2 aja karena ini mau soft look gt.
4. Tambah blush on pink pada pipi dan juga batang hidung biar agak cute.
5. Tambah highlighter biar dewey gitu tampilannya.
6. Bikin eyemakeup dan Gunakan lipstick ala gradient lips.
7. Selesai dehhh.
.
🌟 Eyes 🌟
1. Buat alis tapi agak mendatar biar cute dan ga gitu galak.
2. Aplikasikan eyeshadow pink pada keseluruhan kelopak.
3. Tambahkan eyeshadow pink yang lebih gelap pada ujung luar mata dan blend.
4. Tambahkan eyeshadow shimmer/glittery berwarna terang pada ujunh depan mata.
5. Gunakan highlight/eyeshadow pink muda pada bagian bawah mata.
6. Aplikasikan eyeliner secukupnya aja.
7. Gunakan mascara.
8. Tambahkan bulu mata palsu biar lebih lentik. Done!
.
.
.
.
#valentinedaydatecollab
#makeupforbarbies
#softmakeup
#pinkmakeup
#valentineday
#valentine
#indonesianbeautyblogger
#undiscovered_muas
#fdbeauty
#cchannelbeautyid
@undiscovered_muas
#clozetteid
#makeupcreators
#slave2beauty
#coolmakeup
#makeupvines
#tampilcantik
#boldmakeup
#100daysofmakeup
+ View more details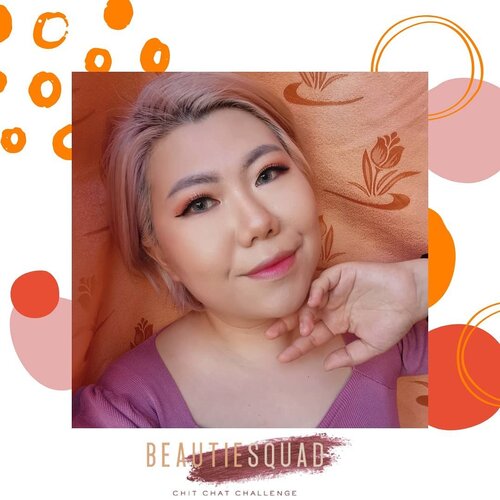 Ikutan @beautiesquad
#Beautiesquad
#BSFebCollab
#BSCollab
#BSDatewithOppaCollab
terunik dari BS, Collab Makeup kalau bisa ngedate sm oppa. Kalo aku mah, oppanya 24jam di samping Oppa Ed kalo kata anak BS 😂. Banyak yg ramein juga nih di next slides ada:@silviaayudianoor @shintadwia @septianadamay @saadahft @reginapitupulu @rayditaph @phirlyv @magdalena_bhe @fugu28 @flowrindesu @fiarevenian @aliyatussadiyah @akpertiwi @aidacht @aghitaandriani @abigailfrida @nadasushi @andayanirhani @yeninur17 @aazurei_ @shanty_huangMakeup deets yg keingat:Complexion: @purbasarimakeupid BB Cream, concealer @otwooofficialshop, powder @fanbocosmetics. Blush, highlighter, blush @esqacosmetics the goddes cheek palette.Eyeshadow: @beautyglazed dan eyeshow merek China Lameila.Sisanya lupa 🤭
#clozetteid
+ View more details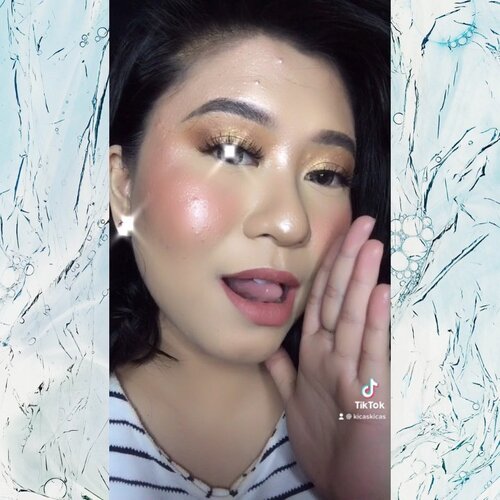 Oh Hi, Nicki Minaj's here!!!!! *candaThis is my version of Natural Makeup featuring Blush On-Ketampol 😚Adonan Face Makeup ~Primer : @otwoo_id Hydrating Pore MinimizingCorrector : @getthelookid Infallible Full Wear Concealer, 312 AmberFoundation : @roseallday.co The Realest Lightweight FoundationCream Blush : @jafracosmetics Cashmere MauvePowder : @riveracosmetics Luminous Micro PowderBronzer : @barrymcosmetics_id Chisel Cheeks Contour Kit, Light-MediumPowder Blush : @esqacosmetics Aphrodite + @catrice.cosmetics 03 Rose ProposeHighlighter :
#EsqaCosmetics
Asteria•••
#clozetteid
#100daysofmakeup
#tiktok
#tiktokindonesia
#tiktokbeauty
#makeupisart
#theartistedit
+ View more details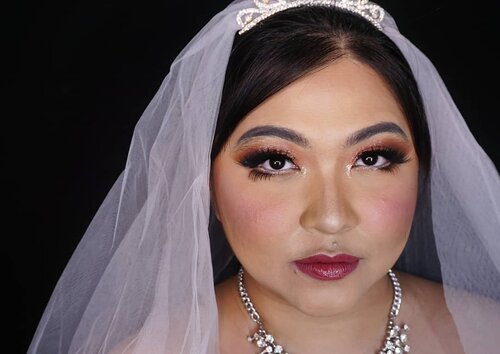 + View more details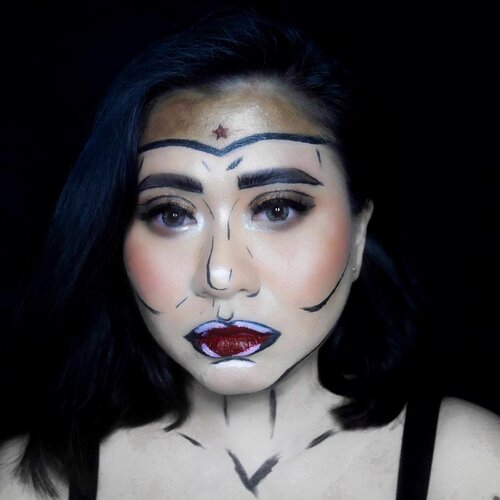 This world was a beautiful place just as it was, and you CANNOT have it ALL. You can only have the TRUTH, and the truth is ENOUGH. The truth is BEAUTIFUL. - Diana Prince, @wonderwoman 1984 A lil' disappointed with the storyline @wonderwomanfilm. But i just can't deny how great the VISUAL is. The SOUND and the PEOPLE! I love 'em ; @gal_gadot @chrispinenews @reyreyterry_official, EVEN THE ICONIC @reallyndacarter WAS THERE! OMFG!!!!! 🥺🥺🥺♥️🖤
#KicasxMovieMake
up ~~Foundation : @wardahbeauty Lightening Liquid Foundation, 03 Ivory & @kryolanindo @kryolanofficial TV Paint Stick 070Eyeshadow: @esqacosmetics x @paola.serena Midnight Affair & White LiesEyeliner : @maybelline Line Tattoo High ImpactEyelashes : @aiglowlashes WSP (2layers)Lips : @mokomoko_id My Precious Lip Cream, Lush Red•••
#clozetteid
#WonderWoman
#wonderwoman1984
#wonderwomancosplay
#ww84
#crazymakeups
#100daysofmakeup
#makeupisart
#theartistedit
#movie
#moviequotes
#moviereview
+ View more details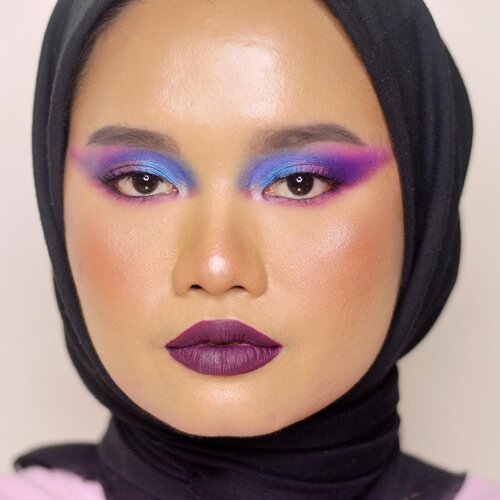 + View more details

loading ...
Back To Top