loading...
Search
115 RESULTS FOR EXPOSED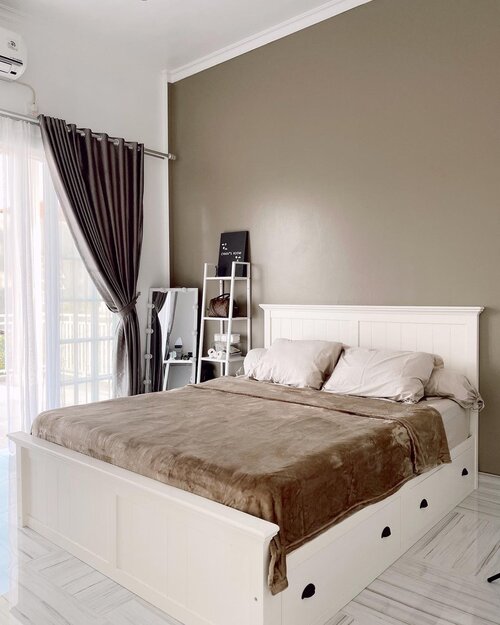 .pencarian tempat tidur..Udah lama banget pgn punya tempat tidur yang ada lacinya, soalnya dari kecil pakainya springbed set. Terus merasa sayang bgt, bagian bawahnya yg cuma jadi tumpuan, padahal bisa punya fungsi lain.Akhirnya waktu kamar atas jadi, mulai deh browsing2. Intinya kita mau yang ada lacinya dan warna putih, dan waktu itu kepikiran mau beli IKEA aja, yg harganya tergolong mayan bgt 🥲. Sampai suatu ketika kita baca2 lagi review2 soal produk yg kita mau beli, lalu berpikir ulang, soalnya ternyata materialnya pakai particle board..Sebenernya gapapa, tp cuaca bekasi ga mendukung karena ada satu kamar di bawah yang tiap habis nyalain AC, dindingnya ikutan keringetan (lol). Jadilah kamarnya lembab terus. Akhirnya kita ga yakin pakai material itu. Dan cari lagi yang pakai kayu aja kalau kata mama papa..Lalu berakhirnya ketemu produknya @soho.id. Yang harganya 2/3 dari IKEA. Bahannya kayu mahoni dan mdf. Lumayan okelah. Alas buat kasurnya juga bukan yang kayu garis bolong kayak IKEA punya. Jadi kalau gaada kasur pun, isi laci gaakan ter-exposed..So far gimana? Pas dateng happy bgt beneran happy, karena buat gue, mama, adek, ini kayak diluar ekspektasi. Bagus dan kokoh. Modelnya beneran kayak di fotonya dan adminnya juga responsive 👍🏻.Ohiya, ini kita beli 4 tempat tidur. 1 Ashley dan 3 Helsinsky alias gue doang yg kepengen rada princess modelnya 😂
#rumahcynca
#clozetteid

+ View more details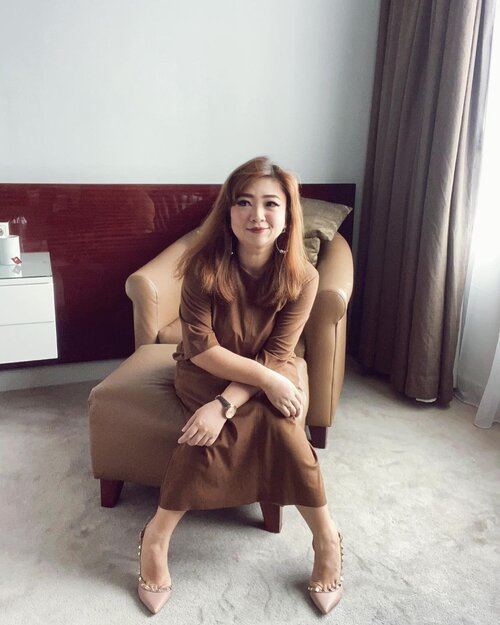 + View more details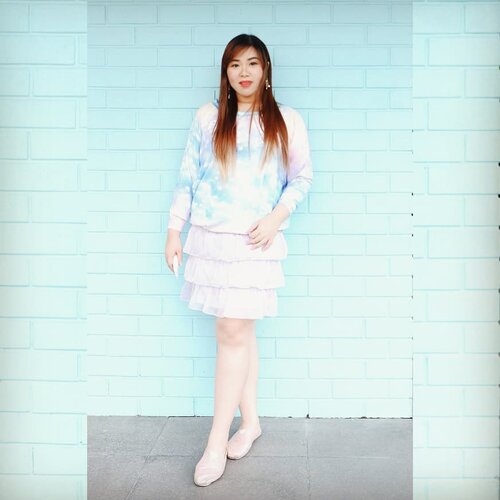 + View more details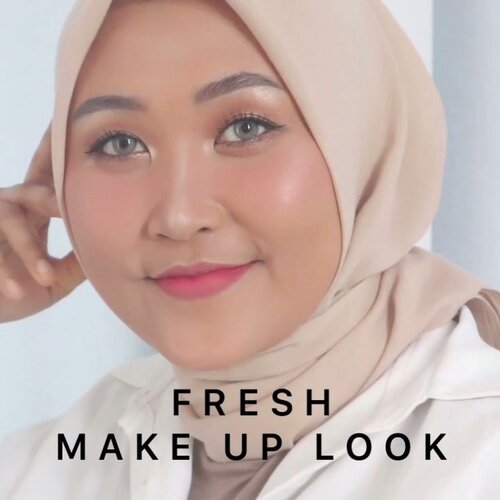 + View more details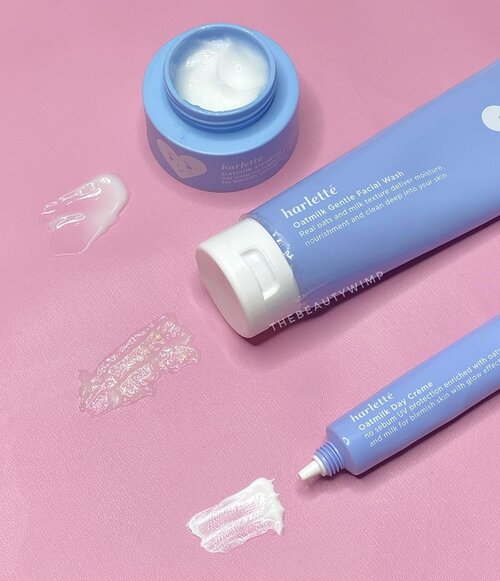 Harlette Skincare• @harlettebeauty Never Have I ever tried skincares with oatmilk in it until Harlette, even better, this brand is locally made. Couldnt be more proud!After testing out the whole range for more than a month here I am ready with the solid review.~Oatmilk is the main key ingredient in Harlette , & For those who dont know Oatmilk has rich antioxidant and anti inflammatory properties to help treating dry skin & acne. •Harlette Oatmilk Sleeping MaskAs the name implies, it is meant to be worn at night as the last step of your routine (after moisturizer).Texture-wise, it comes in white milky cloudy gel that is easily spread. It gives a cooling sensation upon contact with skin & Absorbed quite fast but leaving a tad bit tackiness for few first mins.This sleeping mask feels emollient-y as it does not contain silicone. That being said, it is rather light to wear and more comfy for those with oily skin that your face wont feel "suffocate" throughout the night. ~•Harlette Facial WashIt comes in white milky gel-ish consistency.The surfactant it uses is Disodium cocoyl Glutamate which is a mild surfactant even for sensitive skin. I enjoy using this as morning cleanser for it feels light and gentle on the skin. The formula is nice, it is not stripping nor making my face feels tight. If you look closer, there are some oat granules in it, that melt when exposed to water. ~•Harlette Day CremeIt is a day creme that comes in white milky cream consistency. It feels light on the skin and gives it a tad bit tone-up effect. This product contains both physical n chemical properties that makes it a hybrid UV protection. Hence, the tone up effect might come from the zinc and titanium oxide.
+ View more details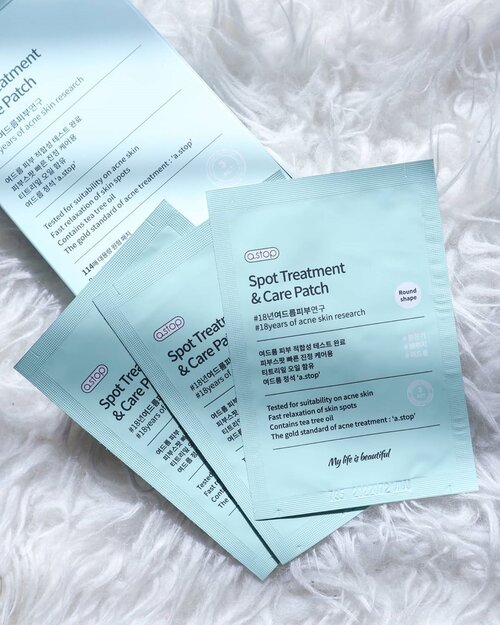 I used to have acne prone skin couple years ago. Lately, I have combination skin and rarely get acne, thank God🤲🏻.But, like the other girls, I usually get hormonal acne every month🤷🏻‍♀️ I had my all time favourite for acne spot treatment, but I use it only at night. I can't use it during the day because it can't be exposed to sunlight. Gladly, I got a.stop Spot Treatment & Care Patch. I usually use it when I got hormonal acne. After applied sunscreen, I put it on my acne then cover it with some makeup (or just go without it). It protects my acne from pollution which can make it worse and removes my acne without feel hurt🥰.✔Tea tree leaf oil: Immediate effect on acne skin.✔Containts BHA: Ecfoliation and wast removal.✔Hyaluronic acid: Skin moisturizing..You can but it on my Charis Shop
https://hicharis.net/aidacht/Irj
or just click link on my bio!.Have you try any acne patch?🙋🏻‍♀️.
#aidacht
#beautiesquad
#clozetteid
#astop
#SpotTreatment
&CarePatch
#CAREPATCH
#CHARIS
#hicharis
@hicharis_official @charis_celeb
+ View more details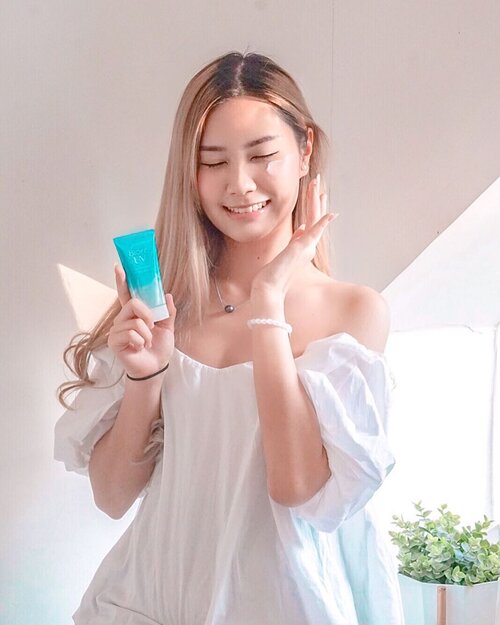 Belakangan amanda makin rajin pakai sunscreen sebelum keluar rumah. Pada berasa kan ya kalau makin panas!?Nah,buat yang ga suka pake karena lengket. Hei, Biore UV ini teksturnya ringan seperti air, jadi nyaman untuk dipakai tiap hari dan punya perlindungan tinggi terhadap sinar matahari loh. Spotted gelang yang warna pink putihku? Iaa ini UV Checker dimana warnanya berubah saat expose uv rays, bisa didapat dengan pembelian Biore UV di selected Watson Store Jabodetabek, Watson online. Yang pingin lebih aware Buruan beli deh persediaan terbatas!
#UVRichMinder
,
#BioreXWatsons
,
#TownisBeach
,
#EverydaySunProtection
#Workwithtorquise
#Clozetteid
#Bloggersurabaya

+ View more details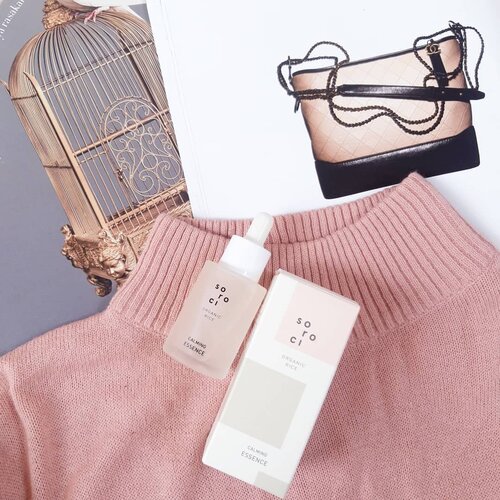 What do you think about calming effect in skincare product? For me calming effect is really important when your skin is in trouble such as redness, acne, sunburn, etc.
Two weeks ago I received a package from Soroci, they sent me Soroci Calming Essence and Eeje Soap, but today the review is about calming essence.
~~
What is this? This a water-type essence containing the optimum formula of plant-based concentrates and natural moisturizing factors to hydrate the skin and improve skin vitality and elasticity. Completed hypoallergenic and non-comedogenic test. All Soroci products are paraben-free. Soroci is cruelty- free and vegan🌿
~~
This silky essence will soothe and calm stressed or irritated skin with the help of Rice Bran Oil and Aloe Vera. It's also packed with antioxidants to help protect and nourish! Its really works well on drought season period in Jakarta.
~~
Texture and Scent:
It has a very lightweight texture, almost watery gel-like that absorbs quickly & a non-tacky finish. Come with a glass of 30 ml essence. It has mild scent and fresh. I love the minimalist packaging.
~~
Key Ingredients:
Oryza Sativa (Rice) Germ Extract, Ceramide, Aloe Vera Leaf Extract, Cactus Extract.
~~
How I use:
Spread product across skin and lightly past to absorb. I apply this essence after toner, before serums and it leaves my skin feeling calm, hydrated, glowy & plump. I also use their trial size of morning drizzle waterdrop cream.
~~
My Thoughts:
I love love this essence so much! 💛🌟 Since the first time I use it, I know my skin gonna like it 😂 I have been using this for about 2 weeks on my am and pm routine. This essence really works according to its claim. When my face is exposed to the sun and appears slightly redness, this essence decreases it. Especially after using this essence on my routine, I feel that my skin looks healthier. 💛 Ofc it doesnt break me out! I really love it ☺
.
.
Rating~~5/5🌟🌟🌟🌟🌟
#clozetteid
#beauty
#soconetwork
+ View more details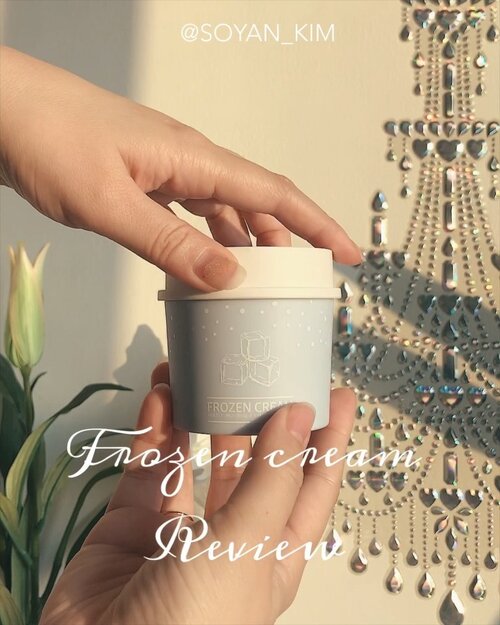 [Onnie real review]Reddish skin? Big pores? this cream will be the solution!-Hello guys🦄🦄🦄Let's start Frozen cream review!Frozen cream can make two different types of texture.cream type of temperature are same as room temperature but once you apply it helps cooling down your skin temperature. you can transform cream type to shorbet type How?just put it into fridge after 3hours take it out. you can see it turns to shorbet Usually i love to use it when my skin irritated by heat due to expose sun for long time.Who really need it?Who has a problem of reddish skin, want tightening pores because having big pores.Why?cooling sensation for the calmed skin and for close your pores.Price: 378,000 but onnie discounts you will get "250,000"How to use? After toner apply on your face.Want to know more details? Click my link in bio❤️-FROZEN CREAM
http://hicharis.net/soyan_kim/fZD
#frozencream
#vuedepulang
#CHARIS
#CHARISSTORE
#charisAPP
@hicharis_official @charis_celeb
+ View more details

loading ...
Back To Top