loading...
Search
71 RESULTS FOR EXTICA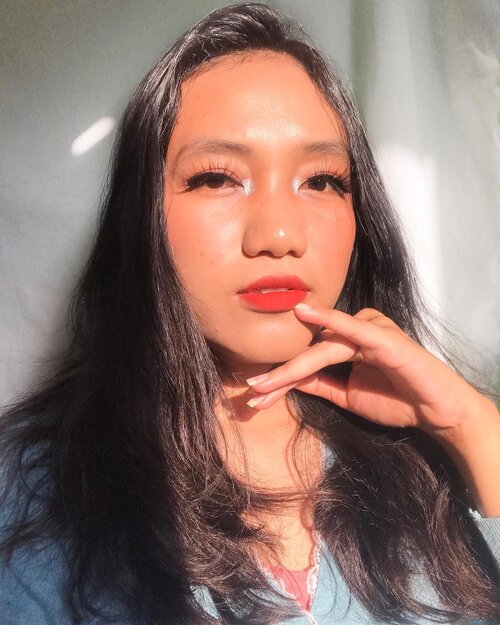 ✨🍃 𝐑𝐀𝐂𝐔𝐍 𝐌𝐀𝐊𝐄𝐔𝐏 𝐏𝐄𝐌𝐔𝐋𝐀- @extica.id 🍃✨(っ◔◡◔)っ ♥bagiku face palette itu lebih efisien ketimbang beli 1/1, sooo aku bawa racun baru nih 😉 ~ ♥✨Glamorovs Face PaletteFace palette ini cukup membuat aku menjadi wanita "kaya" hanya dengan packaging nya yang ala2 gold , cukup sexy dan mewah 🤓👌Nuansa natural - party makeup yang buat aku semakin suka sama face Pallete ini , masuk ke momen mana aja , terutama untuk daily dan ngantor .Selain itu, ga usah takut, warna2 eyeshadow nya baik yang shimmer dan matte semuanya pigmented loh, awalnya ga yakin ternyata ini baguusssss ngeett😭Yang aku sukanya lagi , ternyata ini waterproof 😫, di kucek2 ttp stay gitu loh , paling cuma sedikit geser warnanya .✨Waterproof Eyeliner PenPackaging misterious gold dari eyeliner ini juga oke untuk di pamerkan kemana2, terlebih ukuran nya yang mini membuat eyeliner ini kelihatan elegan .Ujung nya yang lumayan runcing membuat eyeliner ini mudah di pakai terutama buat pemula , warnanya yang deep ga membuat pemakai effort untuk menebalkan nya ! Dan jangan salah, ini juga waterproof loh !✨Charcoal Peel Off Mask Packaging nya tube dan ini ringan dibawa2, wangi nya juga ada sedikit tapi ga ngenganggu .Teksturnya lumayan tebal , jadi ga perlu banyak2 ketika di apply, namun ttp terasa ringan di wajah, ga ada efek cekat cekit ketika dipakai , sekali pakai ini berhasil ngangkat komedo2 hidung ku tanpa rasa sakit , andalan ketika banyak komedo nih :)
#nmfacepalette
#nmpeeloffmask
#nmeyeliner
#reviewbynm
#sotd
#skincarejunkie
#beautytalk
#JakartaBeautyBloggerFeatExticaID
#exticaindonesia
#clozetteid
#clozette
@jakartabeautyblogger

+ View more details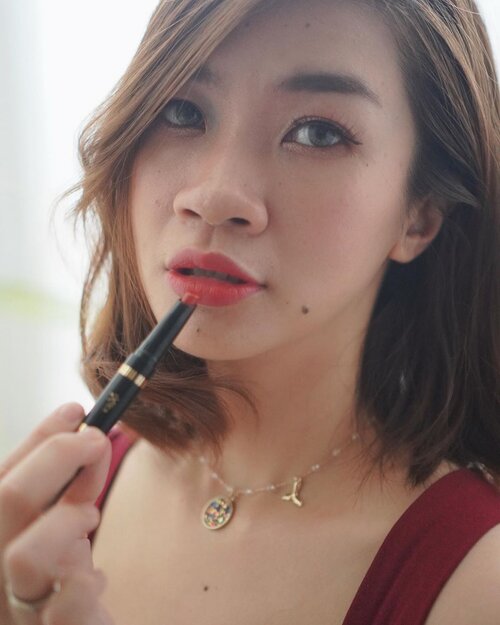 Super jatuh cinta sama Extica Lustrous cushion tint ini @extica.id .
Lipstick ini ramping banget seperti ballpoint pada sisi bawahnya terdapat sponge mungil untuk blend produk jadi mau dibawa dan di pake kapan aza tuch ga ribet.
Teksturnya creamy dan melembabkan banget, ringan dan juga ga lengket. Warnanya pigmented banget dan ada 6 pilihan varian warna yang cantik dan bagus banget dan shades yang aku pake ini warna Poppy😍
#shantyhuang
#beautyblogger
#beauty
#lipstick
#selfie
#selca
#extica
#clozetteid
#clozettedaily
#instagood
#instadaily

+ View more details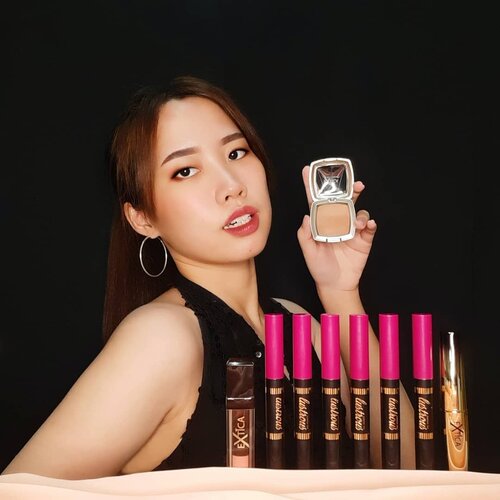 Dikirimin banyak bangettt warna si Lustrous Cushion Tint dari @extica.id dan beberapa makeup lagi yaitu lip matte, bronzer & eyeliner 😍
LUSTROUS CUSHION TINT :
Ada 6 variant warna (swipe left for the swatches) dan semuanya cantik-cantik banget 😍😍😍 but my fav is amethyst & raisin wine
EYELINER :
Dia bentuknya kuas gitu tapi kaku jadi enak banget buat pemula + dia itu smudgeproof and waterproof (tipe yang kl di gosok ga beleber tapi malah rontok serpihan2 gitu)
MATTE LIP CREAM :
Ini warnanya juga cantik bangettt parah (kalian bisa cek highlights story aku yang "EXTICA" buat liat swatchnya)
GRADATION BRONZER :
Soft brown and powdery gitu dia dan kl udah di blend cakep banget 😍
Overall I love the Lustrous Cushion Tint the most !!! Juara bangetttt dia jatohnya velvet gitu ga lengket dan ga kering di bibir 😍
#makeupreview
#selebgram
#beautyinfluencer
#clozetteid
#beautyblogger
#beautyvlogger
#reviewer
#endorse
#endorsement

+ View more details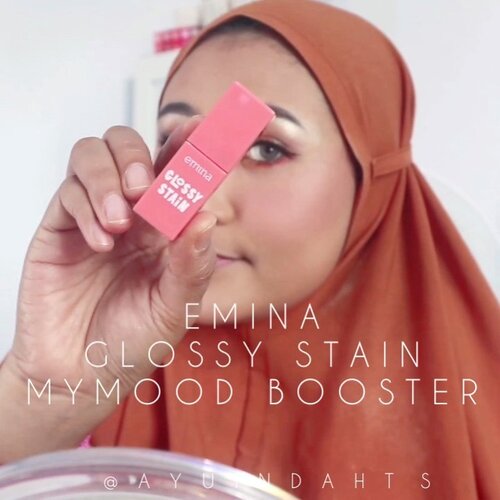 Ini semalamnya abizz nangis ngak jelas. Kubiarin aja, supaya plong. Trus mainan make up supaya bisa tersenyum dan asli, sepanjang make up memang susah tersenyum. Tapi endingnya sih bisa jugaaa🙃..Product Used:✨ @etudeofficial Drawing Eye Brow shade Grey✨ @clinelleid Miracle Aqua Capsule EE Cream shade Natural✨ @maybelline Concealer shade 20 sand sable✨ @pondsindonesia Maguc Powder BB✨ @pudaiercosmetics Fish Scale HD Palette✨ @essau.beaute Strengh Waterproof Eyeliner✨ @rollover.reaction BrowCara Eyebrow Prefector shade Clear✨ @lorealindonesia @getthelookid voluminous Lash Paradise✨ @eminacosmetics @eminacosmetics_mks Glossy Stain shade 04 Peach Sprinkle✨ @eminacosmetics_mks Cheeklit Pressed Blush shade Violet Berry✨ @elfcosmetics Countur Palette X @extica.id Gradation Bronzer Royal Bronze✨ @thebalmid Mary Lou Manizer✨ @hijab_hany Bergo X Bella Square✨ @dreamcolorlens Idol Desire EuroThis make up look special for @hnk.l ❤️❤️
#MakassarBeautyGram
#IndobeautyGram
#BeautyBloggerMakassar
#BeautyVloggerMakassar
#BeautyEnthusiastMakassar
#AyundaHits
#clozetteid
#MakeUpTutorial
+ View more details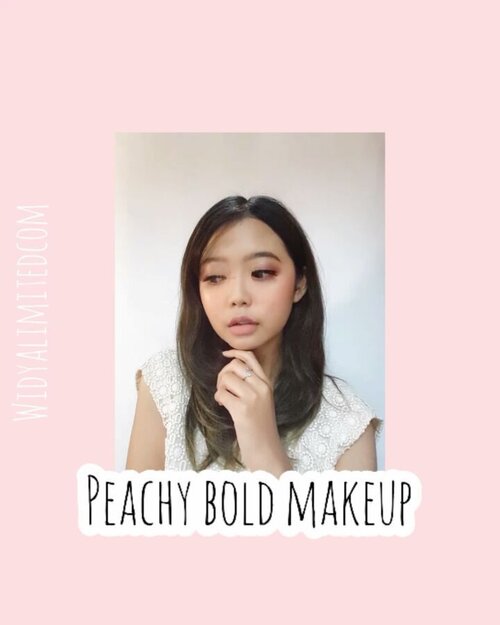 + View more details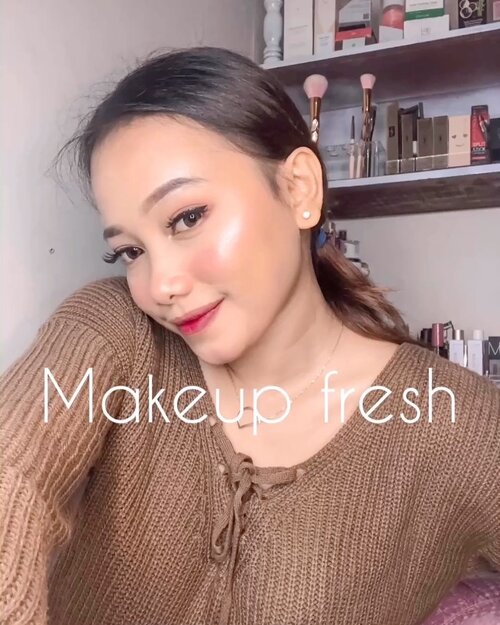 + View more details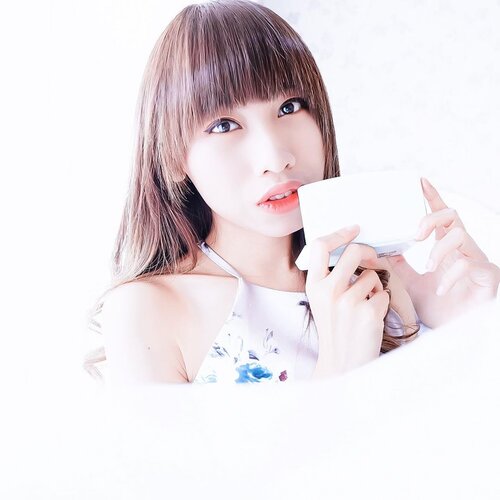 + View more details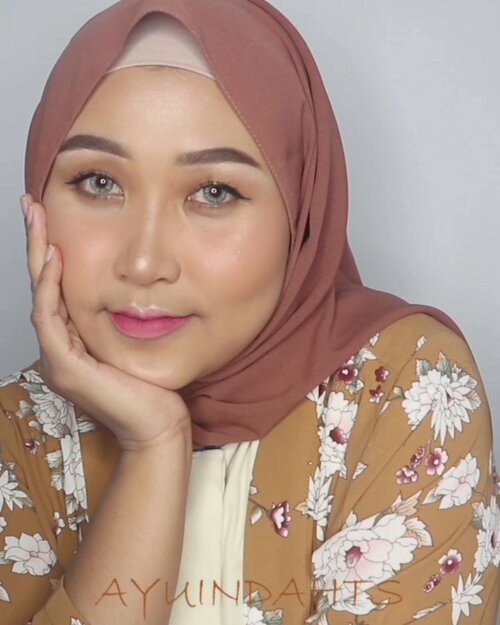 Video penutup ditahun 2019! Tahun yang lebih stabil dari 2018, tapi masih tahun yang sering membuat aku nangis tiba2! Tahun penuh migrain sampe hampir 3 bulan sekali harus ke dokter, tahun berat badanku baik 7kg dan gak mau turun2, tahun mandiri dan benar2 jdi independent women! Tahun penuh rasa insecure tapi akhirnya tahu caranya bersyukur, tahun pengharapan dan akan tetap berharap ditahun depan. Tahun ingin pergi jauh ke benua lain, tahun malas2an, juga tahun saldo rekeningku terua bergerak walaupun pergerakannya lambat sekali. Tahun penuh kerinduan karena jarang pulang. Aaaahhh, semoga tahun 2020 aku lebih banyak bersyukur, semoga aku bisa bergerak terus mengikuti kata hatiku, semoga sholatku ga bolong2, semoga ingatanku sama Tuhan menjadi selalu. Semoga baktiku sama orangtua makin bertambah. Semoga aku bisa menjadi penghantar rejeki orang lain, semoga jodohku dalam jalan kebaikan, kapapun dipersatukan, semoga dalam keadaan mental dan finansial yang stabil. Semoga 2020 punya rumah sendiri, semoga bisa lebih ceria, semoga bisa terhindaro dari hal2 atau org2 negatif. Semoga bisa memaafkan kesalahan dan kesedihan masa lalu. Semoga bisa memaafkan diri sendiri. Semoga menjadi versi terbaik dari diriku. ..3 produk yg aku mention ini adalah dri brand local yaitu @extica.id*Extica Fabulous Waterproof Eyeliner*Extica Gradation Bronzer Royal Bronze*Extica Matte Color Stay Lip Cream Charm shade 001 Pink
[email protected]
#Extica
@makassarbeautygram
#makassarbeautygram
@bloggermakassar
#bloggermakassar
@clozetteid
#ClozetteId
@cchannel_beauty_id
#cchannelbeautyid
@ragam_kecantikan
#ragamkecantikan
@tampilcantik
#tampilcantik
#AyundaHits
#BeautyBloggerMakassar
#BeautyEnthusiastMakassar
#BeautyVloggerMakassar
#VloggerMakassar
+ View more details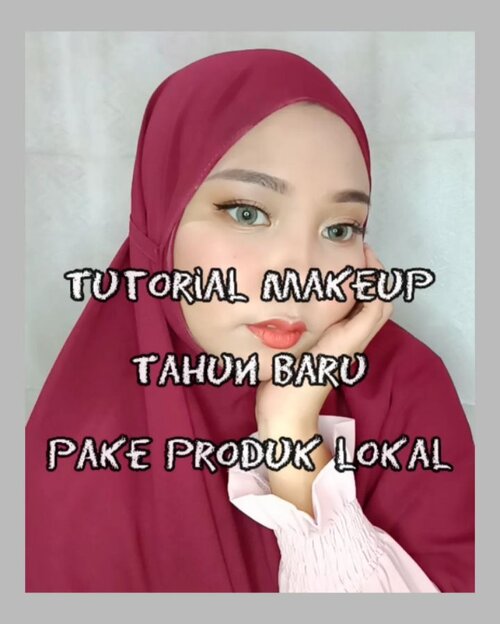 + View more details

loading ...
Back To Top