loading...
Search
2,600 RESULTS FOR FAMILY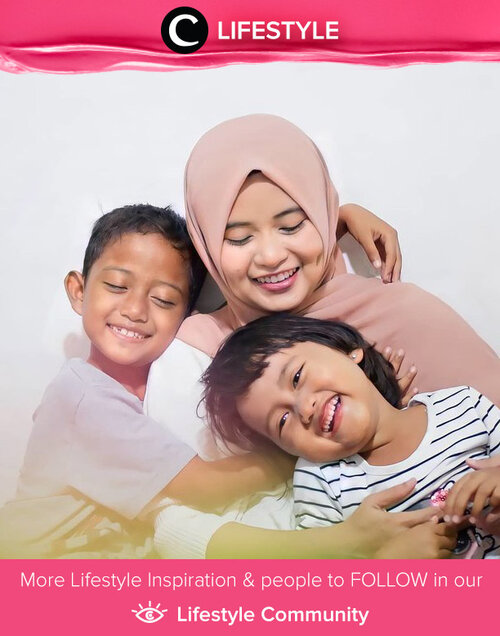 "The memories we make with our family is everything." - Candace Cameron Bure. Image shared by Clozetter @natara. Simak Lifestyle Update ala clozetters lainnya hari ini di Lifestyle Community. Yuk, share momen favoritmu bersama Clozette.

+ View more details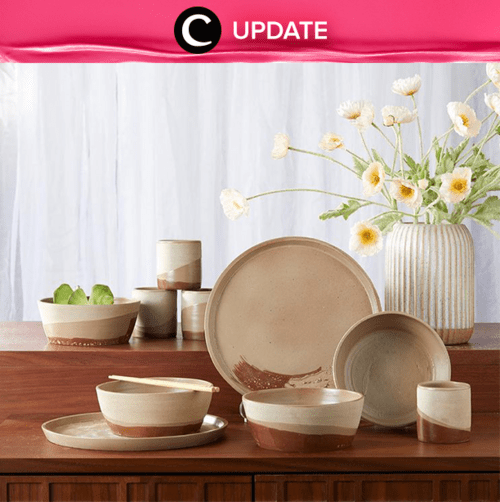 There's no better feeling than celebrating Ramadhan at home with family. Elevate every room in your house and decorate them with home accessories from Vivere, and get all of the items you wanted at special, discounted prices. Lihat info lengkapnya pada bagian Premium Section aplikasi Clozette. Bagi yang belum memiliki Clozette App, kamu bisa download di sini
https://go.onelink.me/app/clozetteupdates
. Jangan lewatkan info seputar acara dan promo dari brand/store lainnya di Updates section.

+ View more details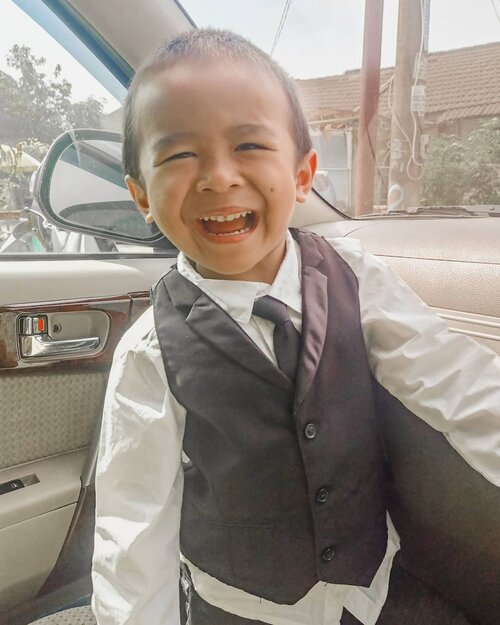 Satrio, yang sebentar lagi jadi big brother ❤️ I know things will definitely change. Waktu Ibu yang dulu berlimpah untukmu (dan kerjaan lol), harus dibagi dengan adik. But always know that my love for you will never be divided. 💕The days are indeed long but the years are short. Ga kerasa kan udah mau jadi kakak, nanti bulan Juli udah jadi anak TK, udah bisa mandiri, udah bisa baca ini itu. Perasaan dulu masih uget uget di kasur ga bisa tengkurep 😂😂 Remember, you are the one who are the first in my womb. You are the one that made me learn oh so many new things.You are the first one who made me feel wanted and special 24/7 even when I am not sure with myself. You are the one who made me a mom and experience this incredible motherhood journey. Stay happy and healthy, big brother. Semoga transisi kamu menjadi kakak dan transisi Ibu menjadi seorang Ibu dua anak berjalan mulus ya. Kita belajar lagi bareng-bareng. 💪💪 I LOVE YOU..--------.
#clozetteid
#clozettedaily
#family
#boy
#satriorpradana
#thepradanasfamily
#parents
#son
#toddler
#toddlerson
#birthday
#birthdayboy
#satrio50mo
#toddlerootd
#kidootd
#ootd
#babyboyootd
#boyootd
#kids
#child
#firstborn
#children
#kidsootd

+ View more details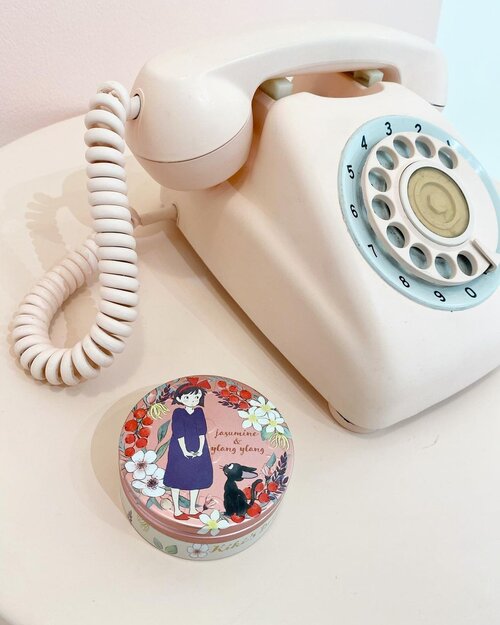 Jasmine and Ylang-Ylang by @steamcreamjapan
#SteamCream
is one of my favorite brand of skincare which is suitable for all skin type alias bisa untuk kulit apapun. Bisa buat body juga and even hair ends. Pelembab dengan bahan alami ini feels like soft cream and feels very smooth on the skin. Everyone in the family bisa pakai, termasuk anak-anakku. Tin can nya collectibles loh, tiap season mereka selalu ada yang baru, yang ini dengan
#ghiblistudio
Variant creamnya so far hanya dua, original dan yang jasmine ini (yang baru pertama kali aku beli, biasanya yg original which smells like orange blossom, lavender, a hint of rose oil karena memang itu ingredientsnya alongs with oats dan chamomile oil).Aku udah pakai merk Steam Cream ini sejak 2010 and always repurchase. Semoga someday bisa dibeli dengan mudah di Indonesia 💌__________
#moisturizercream
#pelembabwajah
#kulitkering
#kulitkenyal
#Japanbeauty
#clozetteID
#kulitflawless
#pelembabwajahalami
#facecream

+ View more details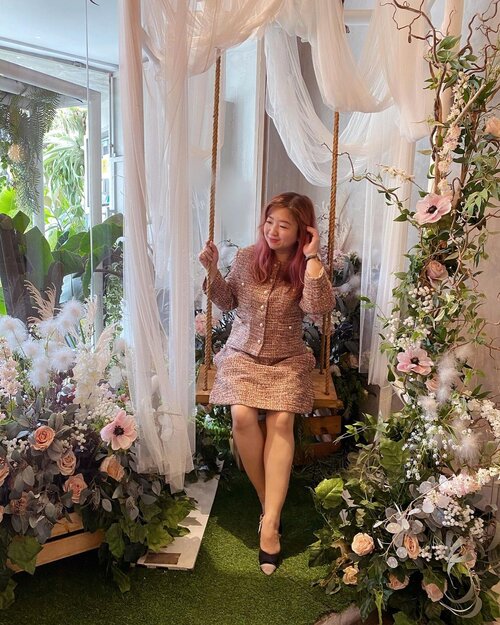 "Dear brave one,
You are not too emotional. You are not too sensitive. Your heart is constantly at war with all of your emotions; each one fighting to be dominant. You feel the energies of others.
You feel when they're happy, sad, angry, fake, and truthful. You know when they're using you and when they're being genuine. You are not weak. You are gifted with the ability of heightened intuition. Your anxiety is nothing to be ashamed of; it's a reminder that you have the gift of empathy. Not many possess this rare trait because it takes a special kind of individual to be as genuinely compassionate as you are. Your kindness is your strength, not your weakness. Own who you are. You have a beautiful, brave soul"
This time I'm praying for myself for what I have to get through in a few days, for my kids, my family and everyone who are facing things beyond comprehension.
________
#prayerwarrior
#prayerworks
#beingalive
#beingsicksucks
#cafedesign
#ideasdecoracion
#clozetteid

+ View more details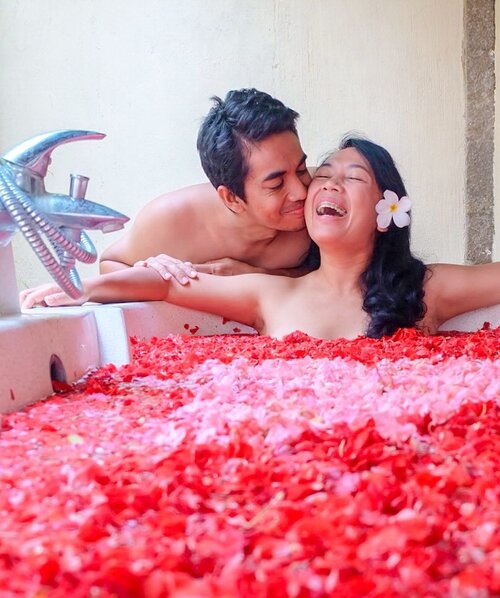 Cowok yang suka cium-cium gue ini ulang tahun di bulan April ini. Happy birthday, mantan patjar! God must've been thinking about me when He created you 😘😘. You know how to make me happy, understand how to handle me, and loving me uniquely. You're the best I ever have 😘😘
.
I pray every night for your being, for your health, career and everything. Thank you for being you. Thank you for being the reason I look forward tomorrow.
.
.
.
.
#birthday
#couple
#family
#aries
#april
+ View more details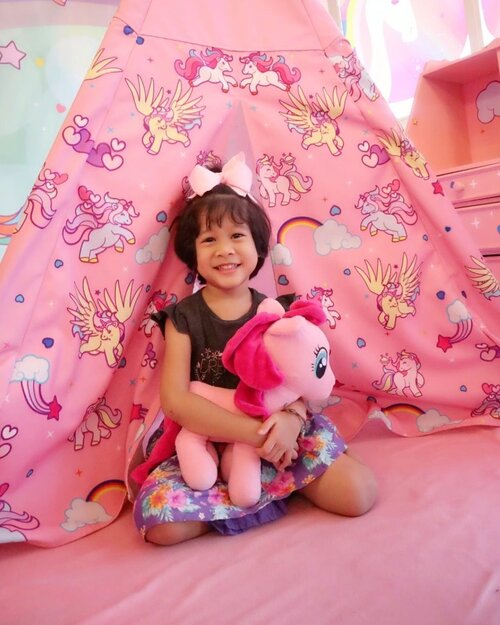 Paling happy kalau ada job bisa sekalian family time. Yes kemarin sebelum melahirkan mamcit ada job bisa jalan2. Pas banget Athaya mau ulang tahun, sekalian dia dech buat dia menyambut ultahnya ajak dia jalan ke salah satu cafe yang pasti buat dia happy banget yaitu dengan tema tokoh fav yaitu unicorn nama cafenya @missunicorn.id 🦄Semua makanan dan minumannya dengan tema unicorn dengan warna warni ... super gemess ... rasanya juga enak , lucu, unik dan menarik banget ... happy bisa ajak athaya jalan2 di hari itu yang hari itu di panggil ade nextnya di panggil kakak Semoga rezeky untuk keluarga kita mengalir lancar terus dan sehat2 selalu ya 😇we love each other 💕🤗
#FamilyTime
#QualityTime
#Kuliner
#kulinerjakarta
#clozetteid
+ View more details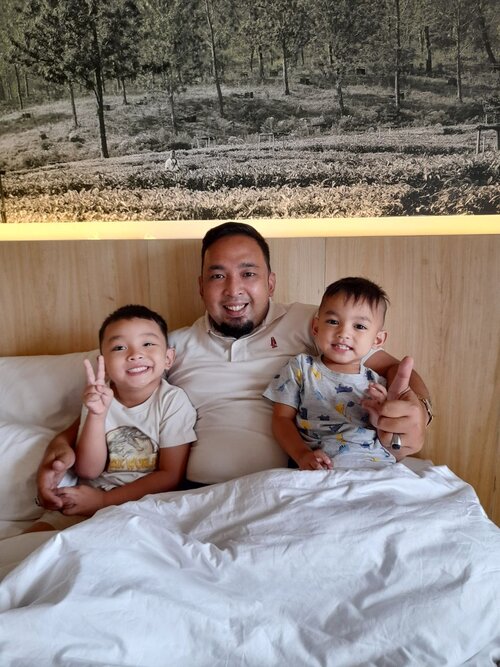 + View more details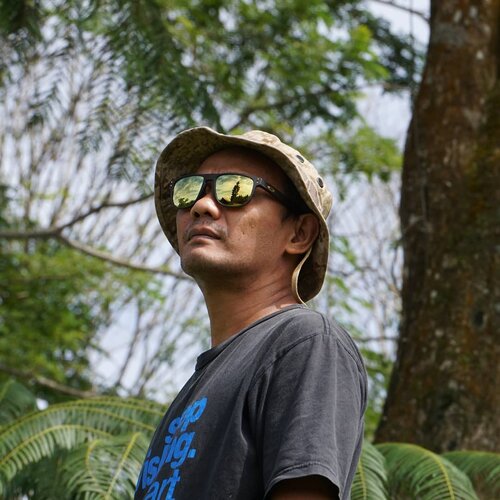 + View more details

loading ...
Back To Top