loading...
Search
572 RESULTS FOR FOCALLURE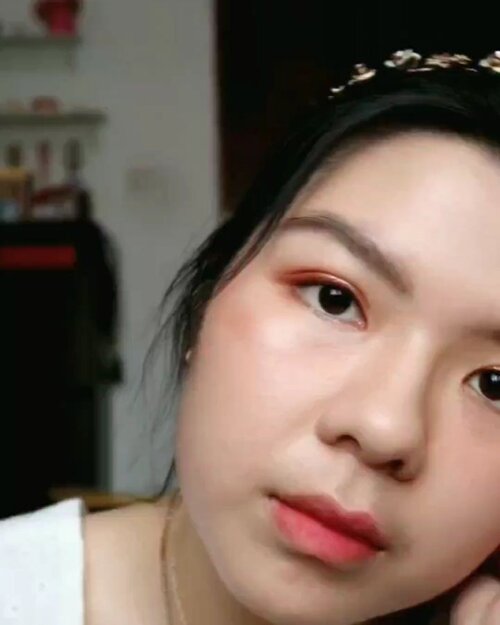 K-Pop Makeup Inspired edisi Dahyun Twice 🌸🐰
_
Products:
1. Focallure Sweet Time Palette
2. @laneigeid BB Cushion Pore Control No. 21
3. Laneige Light Fit Pact No. 21
4. @fanbocosmetics Eyebrow Pencil black
5. Maybelline The Falsies Pushup Angel
6. @dearmebeauty Dear Gummy
7. @eminacosmetics Creammatte Jellybeans
8. J.Cat Beauty Triple Crown Baked Shadow 104 Cherry Fudge
....Lupa pake eyeliner guys maaf 😂
_
song @lakeyinspired - warm nights :)
#clozetteid
#twicedahyun
#moreandmore
#twice
+ View more details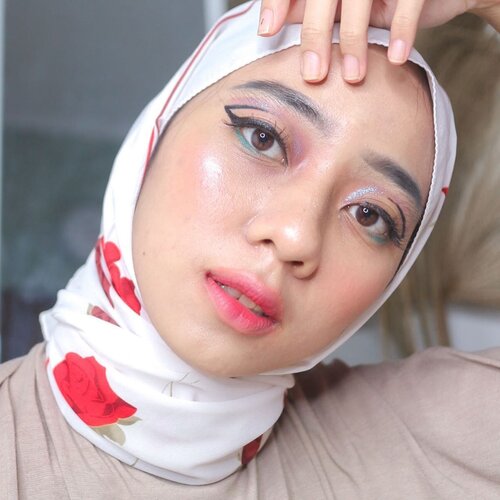 + View more details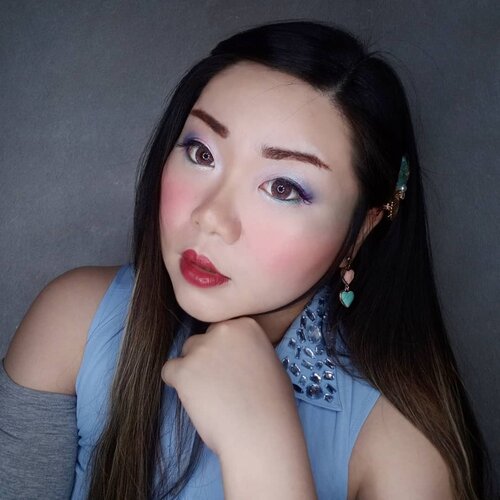 + View more details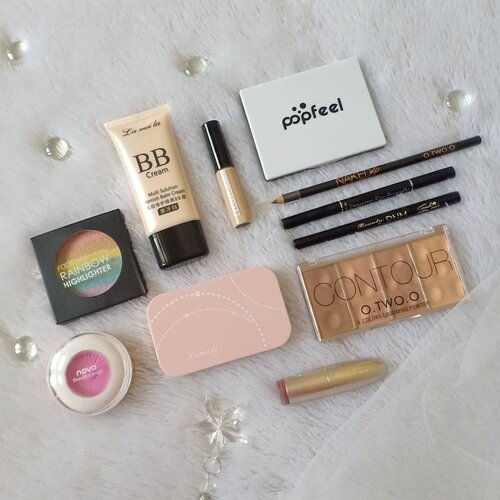 -FULL FACE OF SHOPEE MAKEUP PRODUCT LIST-
1. LaMeila BB Cream ❎ : Nope. Not the worst BB Cream (Daiso's is 🤣) but it's bad. More like a very heavy tinted moisturizer than anything, very pasty white too. Try local brands (Purbasari has a good one) for very affordable and good quality base.
2. Banxeer Concealer ❎ : Nope. Again not the worst ever (Daiso's is 🤣🤣🤣) but nowhere near good. I'd spend a little more and get a drugstore/Korean brands one.
3. LaMeila Compact Powder ❎ : NO! One of the worst compact powders i've tried 😳, although the packaging is pretty. It's totally useless.
4. PopFeel Eyeshadow 15 shades ☑️ : it's good! Not hard, not chalky, pigmented and easy to blend!
5. D n M Liquid Eyeliner ☑️ : Pigmented, easy to use. The point is slightly sharp and can hurt a bit tho 😳.
6. LaMeila Eyebrow ❎ : too creamy, wayyy too creamy and the shape is too awkward. Stick to local brands!
7. Otwoo Eyeliner Pencil ☑️ : exceeding my expectation! Pigmented and easy to use. Non smudging.
8. Otwoo Contour Palette ☑️ : seems like this brand is pretty good! The contour palette is pretty nice!
9. Focallure Rainbow Highlighter ☑️ : pretty, but if you are looking for a everyday use, make sure you only use the top 3 shades combined. The blue is too pigmented if you swirl it around.
10. Novo Blush On ☑️ : looks a bit scary on the pan but actually very natural and easy to use. Another one that exceeded my expectation.
11. Miss Rose Matte Lipstick ☑️ : it's okay, although it's not matte (like its name), i hate the smell (it smells cheap 😳), the end shade is very different than the bullet (it's dark mauve in the bullet) and when it arrived the bullet was wobbly and almost off the casing, but it's wearable and still pretty nice in general.
Thoughts?
#clozetteid
#sbybeautyblogger
#makeup
#ilovemakeup
#BeauteFemmeCommunity
#clozetteid
#sbybeautyblogger
#makeup
#bloggerceria
#makeuplook
#softmakeup
#ilovemakeup
#beautynesiamember
#makeupaddict
#bloggerperempuan
#indonesianfemalebloggers
#girl
#asian
#bblogger
#bbloggerid
#influencer
#influencersurabaya
#influencerindonesia
#beautyinfluencer
#beautysocietyid
#itsbeautycommunity
#surabayainfluencer
#jakartabeautyblogger
+ View more details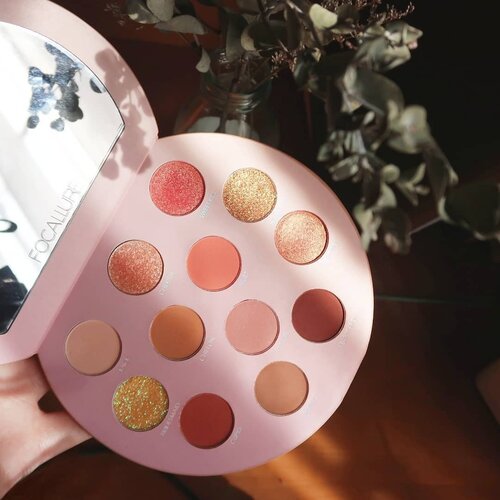 Ini eyeshadow palette yang aku pake di post kemarin! Namanya Focallure Sweet Time Palette. Warnanya cakep-cakep banget, yang matte pigmented parah, yang glitter juga dia glitter cakep ala Korea gitu. Cuma Ada 2 warna yang glitternya gede-gede banget jadi gak nyaman karena masuk mata, yaitu bridesmaid dan marry me. Jadi hati-hati pakainyaa.. Untuk shade juliet dan first kiss bisa banget dipake buat blush, sedangkan shade pomeo buat bronzer. ❤️_
#clozetteid
#focallure
#palette
+ View more details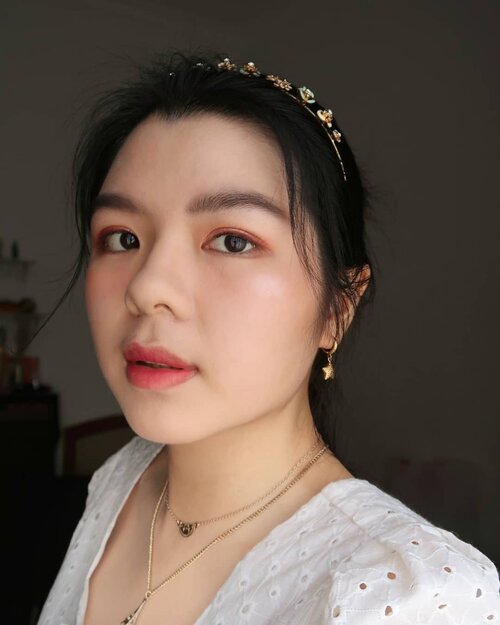 Bingung ngapain di rumah, scroll-scroll twitter, nemu foto teaser-nya Dahyun Twice buat lagu More&More. Akhirnya iseng bikin makeup ini! Kalo ga mirip yaudah lah ya namanya jg inspired 🙋🏻‍♀️ di Twice kalian suka siapa?_p.s disini aku pake palette Focallure Sweet Time sebagai eyeshadow, blush dan bronzer. Ternyata bagus guys. _
#clozetteid
#twice
#dahyun
#twicedahyun
#morenmore
#dahyuntwice
#twicemakeup
#twiceonce
+ View more details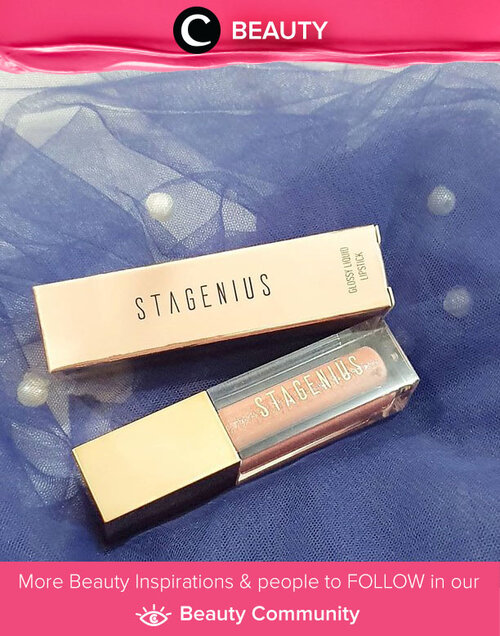 New lip product alert! Focallure Stagenius Ultra Glossy Liquid Lipstick merupakan lipgloss dengan sedikit sentuhan shimmery yang bisa kamu gunakan sebagai lip topper. Image shared by Clozetter @wind1403. Simak Beauty Update ala clozetters lainnya hari ini di Beauty Community. Yuk, share produk favorit dan makeup look kamu bersama Clozette.

+ View more details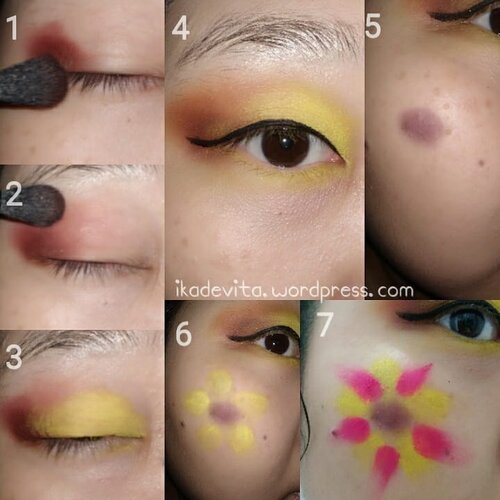 Holaaaa tumbenan aku bikin pictorial yah wkwkw. Ini kolaborasiku dengan @beautiesquad bertemakan Spring Make Up . . Kalau mendengar kata "spring" Aku tuh selalu ingat sama bunga teman teman, makanya kubuat make up look lucu di foto kedua. Oh iya, step by stepnya seperti ini:1. Pertama-tama aku menggunakan palet Focallure Everchanging eyeshadow. Aku menggunakan warna walnut dulu yang berwarna coklat gelap untuk membuat bingkai di bagian luar mata ku2. Kemudian setelah itu aku menambahkan warna warm dan aku menariknya hingga sampai ke inner corner bagian sudut dalam mataku.3. Lalu kemudian aku mengambil Jcat beauty Hollywood 24 eyeshadow palette. Warnanya lucu- lucu yah teman-teman. Variasi warnanya cukup banyak. Aku menggunakan warna yang kuning untuk menutup semua kelopak mataku sehingga membuat kesan warna lebih cerah.4. Untuk makeup mata ini aku berusaha untuk membaurkannya dengan baik teman-teman supaya hasilnya juga lebih halus. Aku menambahkan walnut lagi untuk di bagian bawah mata. Tambahkan eyeliner sesuai kesukaan teman teman5. Lalu untuk bagian Pipi sebagai hiasan aku membuat bunga-bunga kecil. Caranya mudah, aku memilih warna ungu yang ada di Jcat beauty palet lalu membuat satu bulatan.6. Dengan menggunakan jari kelingking aku mengambil warna kuning menekan mulai warna ungu sebagai bagian tengahnya lalu menarik keluar.7. Setelah itu aku mengambil warna fuschia dan dengan cara yang sama, aku membubuhkannya di antara warna kuning. Jadi deh. . . Gemes yaahh, yuk lihat hasil kreasi teman teman lainnya, mulai dari @
[email protected]
#Beautiesquad
#BSMeiCollab
#BSCollab
#BSSpringMakeUpCollab
#springmakeuplook
#springmakeup
#springmakeover
#makeupart
#clozetteco
#clozetteid
+ View more details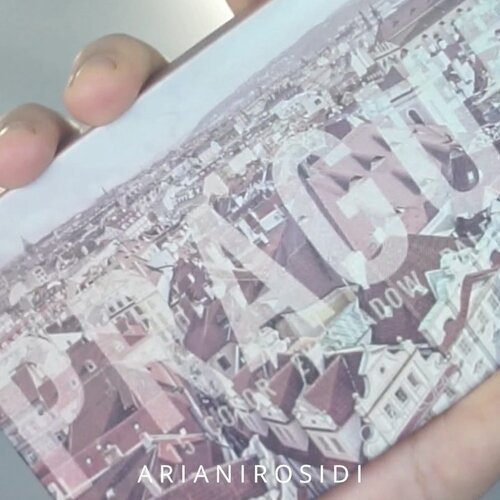 + View more details

loading ...
Back To Top