loading...
Search
59 RESULTS FOR FOLKALAND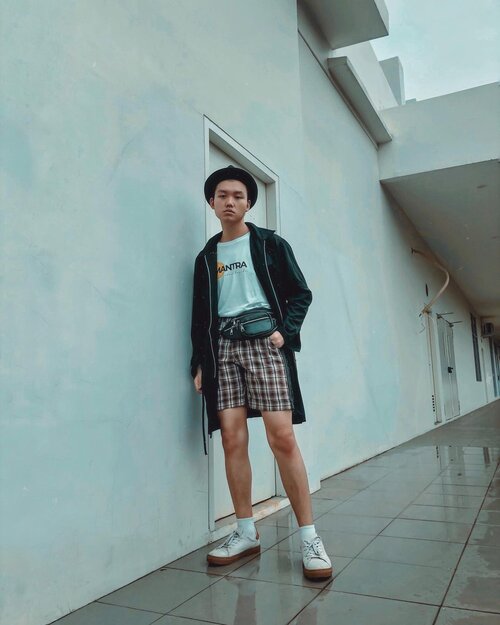 Vintage styling graphic t-shirt hari ini, pake salah satu kaos dari @adriebasuki.id yuk 👌🏻👌🏻. Check it out👇🏻👇🏻
•
Cara styling graphic t-shirt yang kali ini cukup mudah juga nih guys. Kaosnya @adriebasuki.id cukup minimalist juga typography and graphic stylenya sendiri. Plus bahannya juga nyaman guys.
–
Dan cara aku stylingnya juga super gampang. Jadi, to make it vintage pake kaos bergraphic typography minimalist ini: kalian hanya butuh outer apapun namun kalau aku pakai yang outer dengan ukuran lebih panjang+loose (atau bisa pakai coat) plus sizenya yang oversize. Then, tinggal di match deh sama celana pendek kalian yang lebih berpattern simple seperti Tartan pants.
•
Simple banget kan? Nah, untuk accessoriesnya kalian bisa pake topi piringan hitam/fedora hat + a basic socks. Mudah, stylish, and vintage 👌🏻. Also, check out @adriebasuki.id for more interesting collections
•
•
•
•
#adriebasuki
#folkaland
#sekotakcinta
#buylocal
#localbrandindonesia
#ootdindomen

+ View more details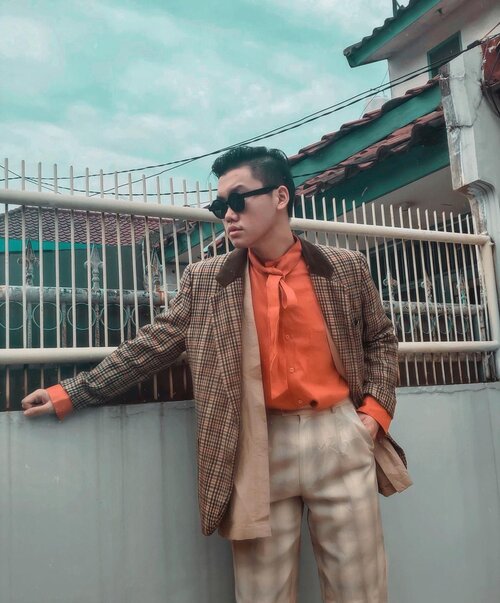 Ala-ala "How to be fancy"styling, tapi dengan brand lokal? Bisa banget dong guys, check yuk 👌🏻👏🏻👇🏻
•
Kali ini, aku mau kasih tau nih styling yang kayak ala-ala fancy gitu cuman pake lokal brand tentunya. Mix and match begini tuh memang sedikit bikin gerah sih, tapi ini cocok banget buat gaya Retro Street Vintage look kalo buat ke acara formal. Percayalah 😉.
–
Untuk kemejanya aku pake Adigung Kalih Tigo shirt dari @id.respati . Brand Respati Official ini ter-inspirasi dari Hanacaraka dan juga Javanese Culture/Budaya Jawa guys. Potongan baju dan designnya unik-unik banget, ditambah lagi dengan warna yang attractive-menarik.
•
Jadi, bener-bener bisa deh makin fancy dan styling makin kece kalau pake baju Adigung Kalih Tigo shirt ini. Yuk, cek catalog dan follow mereka @id.respati ,untuk koleksi terbaru mereka.
•
•
•
•
#folkaland
#sekotakcinta
#bersamalokal
#menswearblogger
#mensstyletips
#lookbookindonesia
#clozetteid

+ View more details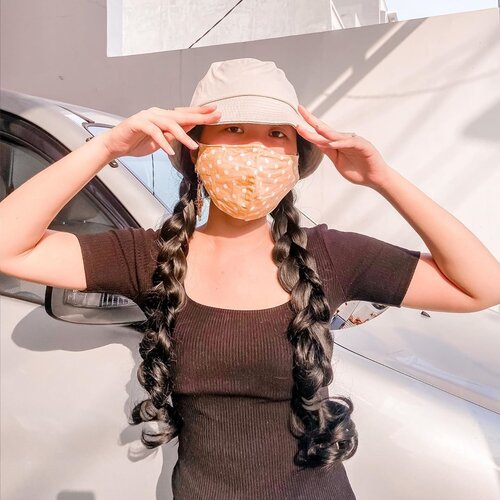 + View more details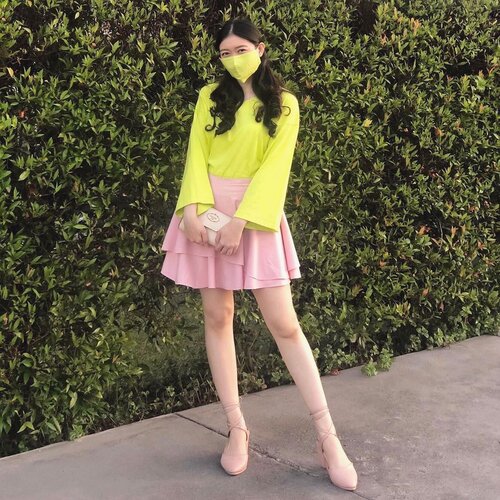 + View more details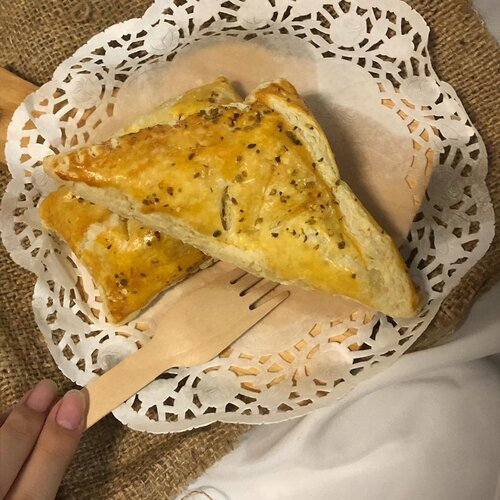 Jajanan lokal yang wajib kamu cobain! Seminggu belakangan lagi sering nyemil yang dari sekitaran rumah. Eh ternyata endul!! Ga kalah sama endulnya katakata manis dari mantan yang ngajak balikan WKWK cnd✨ tap buat liat tempat belinya, semuanya bisa dibeli online yaa genk! Selamat mencoba 😋😋 .....
#clozetteid
#cicireceh
#collabwithjenntan
#sekotakcinta
#bersamalokal
@folkaland

+ View more details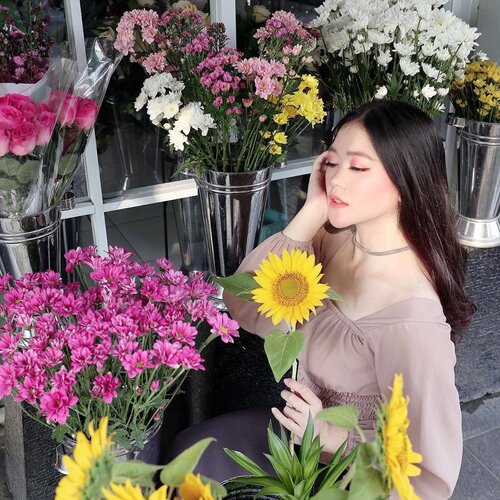 Have you heard the phrase that say "If there's no rain, there's no flower"? For me, the idea of blossoming is a beautiful thing. It's so good to know that though at times we may feel broken, we are these beautiful beings in this one life, destined for growth 🕊
But growth can be hard. When it rains, let it pour into you as means of cleansing and healing. When the sky of life opens up, open yourself up for growth. Let's take it as a reminder that we have a chance to keep going and working hard towards our dream. Don't waste that chance. Instead, we should grab it, use it, and watch it grown 🌱
Life come in seasons, every hardship happens for a reason, and pain is just a temporary feeling, followed by periods of life-changing healing, so in better days you should never stop believing 👼🏻
.
.
.
What I'm wearing :
🤍 Freya Smoked Ruffle Top by @tans.label
🤍 Classic Velvet Bracelet (wear as necklace) by @thalatte.id
🤍 Location : @rachekaflorist
#SekotakCinta
#Folkaland
#BersamaLokal
@folkaland ✨
.
.
.
#localpride
#indonesialocalbrand
#selfpotrait
#ootdfashion
#beautyinfluencer
#fashiongram
#ulzzang
#beauty
#makeup
#skincare
#beautycontentcreator
#beautyenthusiast
#indofashionpeople
#stylediaries
#photooftheday
#clozetteid
#fashionpeople
#얼짱 #일상 #데일리룩 #셀스타그램 #셀카 #인스타패션 #패션스타그램 #오오티디 #패션

+ View more details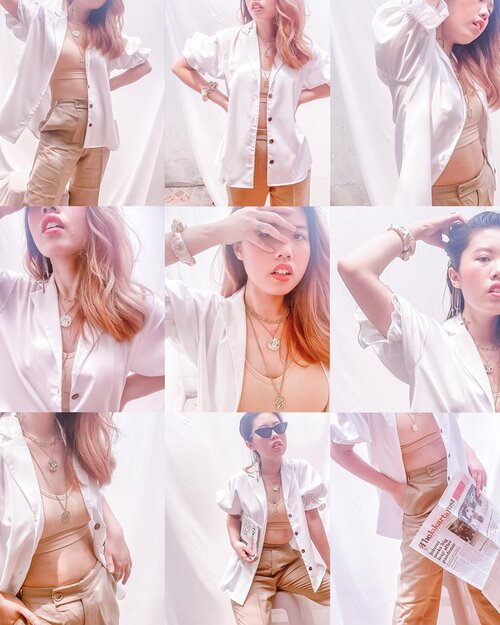 + View more details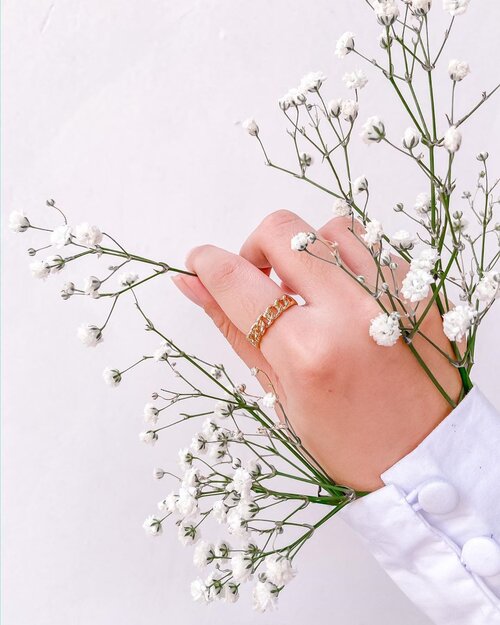 There will always be those
who say you are too young and delicate
to make anything happen for yourself.
They don't see the part of you that smolders.
Don't let their doubting drown out
the sound of your own heartbeat.
You are the first drop of rain in a hurricane.
Your bravery builds beyond you.
You are needed by all the little girls
still living in secret, writing oceans
made of monsters, and
throwing like lightning.
You don't need to grow up
to find greatness.
You are so much stronger than the world
has ever believed you could be.
The world is waiting for you
to set it on fire. Trust in yourself
and burn.
- "Mouthful of Forevers" by Clementine Von Radics ♥️
.
.
Ring by @duncy.id
From
#sekotakcinta
project with @folkaland
#bersamalokal
✨
.
.
.
.
.
.
.
#localproduct
#produklokal
#localbusiness
#localbrand
#indonesianlocalbrand
#theshonetinsiders
#clozetteid
#theshonetinsider
+ View more details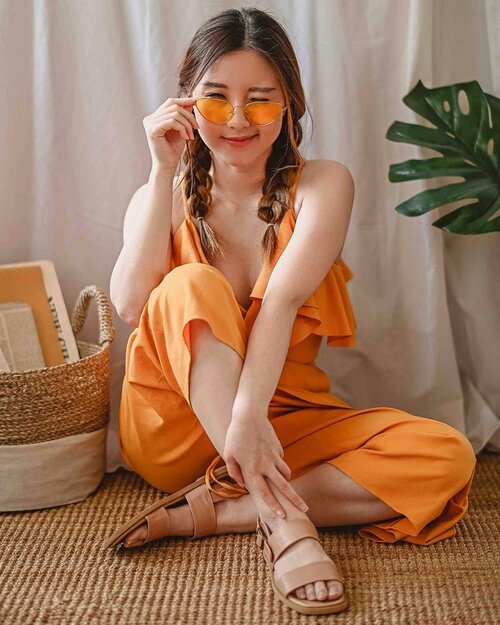 + View more details

loading ...
Back To Top