loading...
Search
418 RESULTS FOR GLOWINGSKIN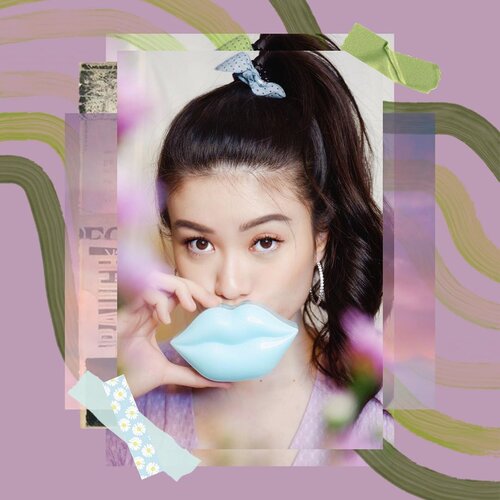 [G I V E A W A Y A L E R T 🌈]
#GailBirthdayGiveaway
• DAY 5
⊷
Whoa whoa whoaaa! Today's already Day 5 of my Birthday Giveaway!😱
I'm making this Birthday Giveaway real huge and everyday during the week (June 26th until July 2nd), because sadly I can't celebrate my Birthday normally this year..
So instead of celebrating it in a normal way,
this time I wanna share the happiness through this Giveaway with my online friends 🥳
Anndd, today I'm collaborating with @KayCollection and we're going to give you a HYDRATION PARTYYYY!! 💦💦💦💙
Why? Because I want my friend's skin is also well hydrated. Uhmm, maybe some of you didn't know what I'm a perfectionist, LEGIT. Even the smallest thing like dry skin or chapped lips, uh oh 😳 its really a nightmare for me 😨
So I never forget to take a very delicate care for myself starting my skin hydration. I always apply lip mask every night or whenever I have time & also spray a hydrating mist whenever I feel dry throughout the day to keep me hydrated. Psst 🤫 its the secret that I've revealed for my glowing skin 😜
You must want your skin to be glowing rightt? ✨
Simply follow the Rules:
1. FOLLOW @abnergailorraine & @KayCollection
2. COMMENT se-Creative mugkin your First Impression on me OR AND what do you Like the Most from Me!
Tag 3 of your friends and use my hastags on rule no 3 (comment as much as you want to increase your chance to win!)
3. ADD this post to your STORY & tag 3 of your friends, don't forget to put on hastag
#GailBirthdayGiveaway
and
#AbnergailorrainexKayCollection
There will be TWO LUCKY WINNERS, each will get one sachet Kocostar Mint Lip Mask, one Evoluderm Eau Pure Mist, and Digital Voucher 50k!😍
Winners will be announced on the 10th of July 🥳
Make sure your account is not private and not a fake account 💓
Goodluck babess!🍀
⊷
#giveaway
#giveawaycontest
#giveawayjakarta
#birthday
#blessed
#quarantinebirthday
#birthdaygiveaway
#fun
#pop
#portraitphotography
#aesthetic
#portrait_vision
#artsy
#portraitshoot
#trend
#viral
#lipmask
#glowingskin
#glowing
#hydrate
#tumblr
#tumblraesthetic
#clozetteid

+ View more details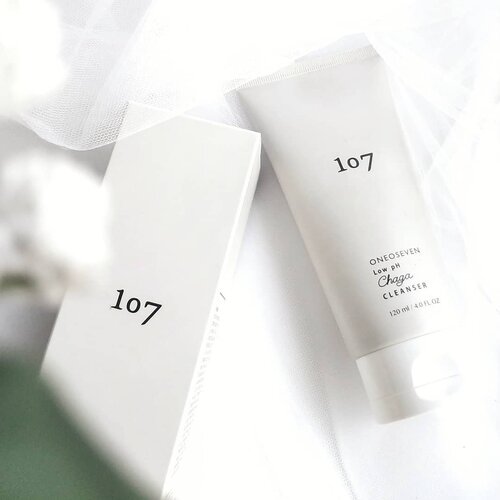 @107global Low pH Changa Cleanser
.
Do you guys still remember the texture shot that I shared last Tuesday? So here's the product! This product has been selected as the best 2019 cleanser @beaut.chat version.
.
Half of 2020 we have passed, and I think that this is still the best cleanser I have ever found.
.
The key ingredients are Changa Mushroom Extract, 10 Complex & 5 Years Naturally Fermented Vinegar. This cleanser is formulated for those who have dry or irritated, sensitive & dehydrated skin. Works by gently cleansing the skin without any stripping or drying sensation.
.
It has gel to mild foam texture, clear with yellowish hints. There are dried plant flakes in it which works as a natural gentle exfoliation that is very safe to use daily.
.
It has a very pleasant combination of grapefruit and bergamot scent, I love it!
.
I didn't notice any bad effects on my sensitive skin while using this cleanser. I really like how soft the foam produced and the dried plant flakes in it exfoliate my skin gently without hurting it. After rinsing, my skin feels very soft, moist & hydrated. It also helps soothe problematic skin.
.
Have you ever tried this cleanser? What do you think?
.
.
.
.
#oneoseven
#oneosevencleanser
#oneosevenlowphchangacleanser
#cleanser
#facecleanser
#kbeauty
#beautchat
#koreanbeauty
#kskincare
#koreanskincare
#beauty
#glowingskin
#skincare
#skincarereview
#clenaserreview
#beautycommunity
#skincarecommunity
#skincareroutine
#ClozetteID
#instabeauty

+ View more details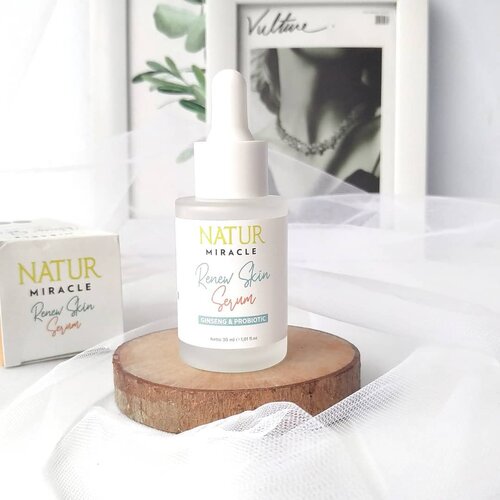 Siapa yang nggak kenal dengan @backtonatur ? Apakah kalian udah tau kalo Natur punya produk perawatan kulit? Brand yang dikenal dengan produk perawatan rambut ini baru saja meluncurkan serum no alcohol & no fragrance dengan konsep Drops of Miracle (Ada keajaiban disetiap tetesannya) yang terdiri dari 3 variant, yaitu :.🍂 Natur Miracle Brightening Serum🍂 Natur Miracle Calming Serum🍂 Natur Miracle Renew Skin Serum.Aku berkesempatan untuk mencoba Natur Renew Skin Serum. Variant ini memiliki kandungan utama Gingseng Extract & Probiotic (Galactomyces). Fungsinya untuk menyamarkan kerutan dan mengencangkan kulit wajah, or we can called it as anti-aging serum. Serum ini bisa digunakan mulai usia 20tahunan..Ketika Natur mengeluarkan produk skincare, bayanganku kemasan mereka bakal se-klasik kemasan perawatan rambut mereka, tapi aku salah. Kemasan serum ini terkesan simple dan cute..Pertama kali mencoba serum ini jujur aku sangat terkesan dengan teksturnya, kental, tidak runny, terasa satisfying ketika diratakan, tidak lengket, tidak berminyak, dan terasa sangat melembapkan. Kulit terasa segar, kenyal & sehat setelah memakai serum ini. .Baca review lengkap & details tentang serum ini di blog ku
www.yourwilddaisy.com
...
#NaturSkinCare
#DropsofMiracle
#MiracleStartHere
#Natur
#AntiAging
#AntiAgingSerum
#Serum
#Gingseng
#Probiotic
#Skincare
#SkincareCommunity
#Beauty
#BeautyCommunity
#HealthySkin
#GlowingSkin
#ReviewSerum
#IndonesianBrand
#IndonesianSkincare
#LocalBrand
#SkincareRoutine
#BeautyReview
#BeautyBlogger
#ClozetteID
#SkincareDiary
#SerumReview
#SkincareReview

+ View more details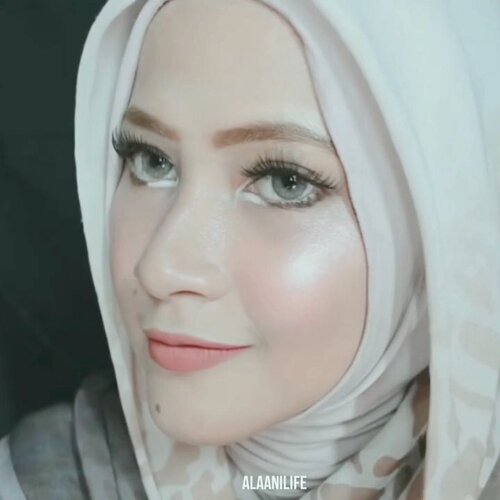 + View more details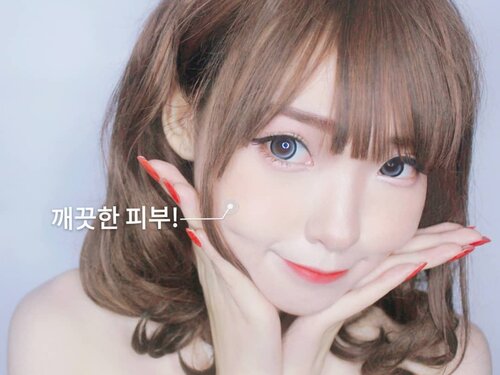 + View more details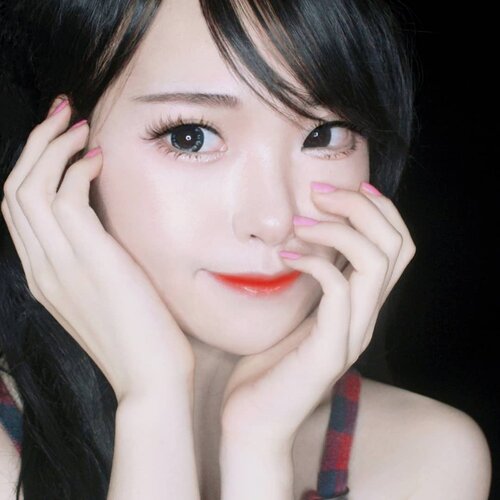 Karena akhir2 ini Yuki banyak banget dikirimin K-Beauty products dari berbagai Korean Beauty Brand (skincare & makeup) ; sedikit banyak Yuki juga ter-influence dgn K-Beauty makeup style yg berfokus pada dewy-glowing-skin, straight eyebrow, ombre lips & eyelook minimalis dengan sidebangs. Simple, feminine, and sweet..Product i used :.👉 Moonshot Multi Protection Tinted Moizturize👉 Moonshot Micro Setting Fit Cushion *101 Ivory👉 Karadium Smudging Moisturizing Long Lasting Lip Tint Stick *02. Apple Red 👉 Etude House Drawing My Eyebrow *brown👉 Etude House Drawing Show Brush Liner.Disini, untuk base makeup Yuki cuma pakai primer & cushion dg hasil akhir dewy tanpa tambahan powder lagi. Trust me, 2 produk andalan dari moonshot ini bagus gilak. Primernya multifungsi, merangkap sebagai toneup cream juga. Sementara cushionnya bener2 nge-cover dosa2 di wajah.Buat yg demen ombrean Yuki saranin nyobain produk dr Karadium, ada aplikator khusus utk membaurkan liptint sticknya jadi lebih praktis. Selanjutnya utk eyelook, duo combo dr Etude House selalu jd andalan, tapi biasanya Yuki juga suka pakai produk2nya banila.co ❤️.Udah, sesimple itu emang. Ga ditambahin apa2 lagi. Selebihnya, kondisi kulit kudu sehat, karena Korean look itu berfokus pada makeup minimalis dan menonjolkan kecantikan kulit. Kapan2 Yuki share Korean Skincare Products favorit Yuki....
#KoreanBeauty
#Korean
#Kbeauty
#flawlesskin
#makeup
#kawaii
#kawaiigirl
#beauty
#style
#girls
#fashion
#japan
#モデル  #メイク  #ヘアアレンジ #オシャレ  #メイク #ファッション #ガール #かわいい
#IndonesianBlogger
#BeautyBlogger
#可愛い #かわいい
#ClozetteID
#cchannelbeautyid
#beautyinfluencers
#beautybloggers
+ View more details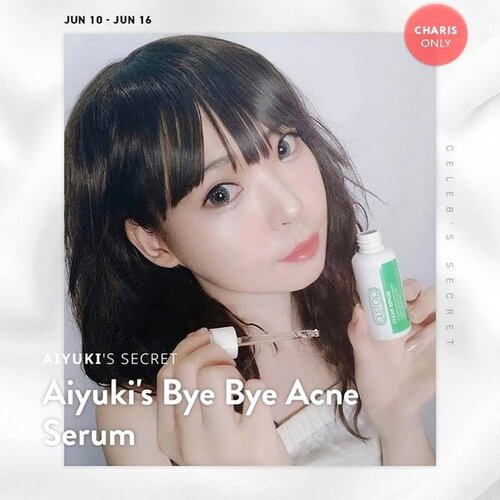 Hi! Yuki mau bagi2 promo untuk Aiyuki's Bye-Bye Acne Serum, my favourite Korean skincare product. Ada special discount buat kamu yg berlaku hanya dr tanggal 10-16 Juni. Untuk a.stop Clear Serum size small 30ml : IDR 60K off (Rp 332.000 👉 Rp 272.000).Check this link :
https://hicharis.net/AIYUKI/Nxb.Banyak
yg stress krn jerawat dan nanya gimana kulit Yuki bisa flawless tanpa jerawat padahal selalu begadang & kurang tidur yg sangat memicu munculnya jerawat. Ngomongin soal my-acne-story, sebelumnya Yuki selalu mengeluh karena tiap kali kurang tidur, selalu muncul jerawat di area jawline. Pas menjelang PMS, stress, cuaca panas, ini bener2 bikin jerawat Yuki parah gila..Kalo kamu ngikutin feed IG Yuki, pst tau kalo Yuki udah cobain semua produknya a.stop, Korean Brand yg diformulasikan khusus utk acne-skin. And i'm so deeply in love with a.stop products! No lying, krn jadi ga muncul2 lagi jerawatnya. Rekomen banget buat kamu pejuang acne-skin. Banyak yg mengira kalau Skincare hanya buat cewe lho, salah! Cowo pun wajib merawat wajah. Apalagi kalo urusan sama jerawat. Bikin super ga pede
[email protected]
_official @charis_celeb
#Charis
#CharisCeleb
#KoreanBeauty
#Flush
#Pimple
#ExcessiveSebum
#ASTOP
#CLEARSERUM
#skincare
#hicharis
#BeautyBlogger
#BeautyVlogger
#clozetteid
#Makeup
#Blogger
#Cosmetics
#style
#Blog
#Beauty
#girls
#kawaii
#style
#IndonesianBeautyBlogger
#Healthyskin
#Korean
#glowingskin
#KoreanLook
+ View more details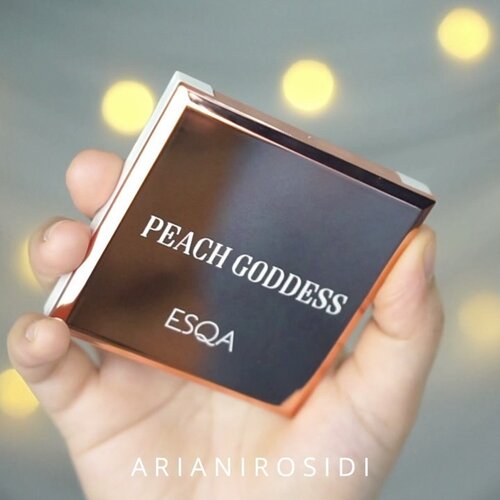 + View more details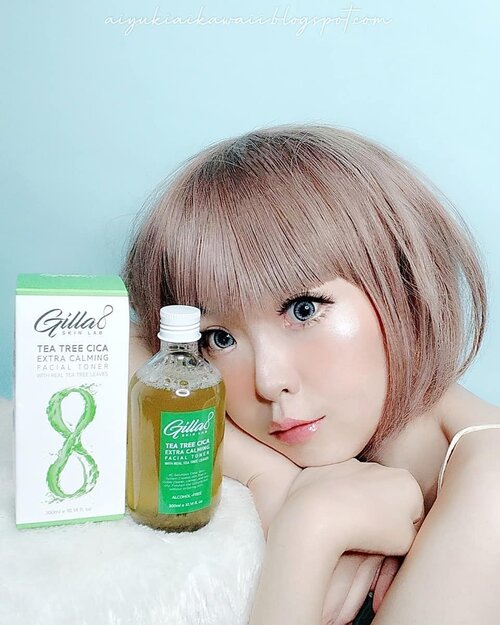 People always asking me about how to get a flawless and healthy-glowing skin. Um, avoid msg, fastfood, and never skip skincare. If you always keep update about my skin-journey on my blog, you'll know i have oily-acne skin type and very sensitive skin, also eczema 😒 that's why i'm so picky, and when i choose the right product, i always considering Tea Tree, Centella Asiatica & Hyaluronic Acid as the main ingredients. This refreshing formula gives skin a cool, hydrating lift, leaving my skin perfectly clean, soft and supple..I would like to recommend this toner for you because this toner containts the real tea tree that's help me to keep my skin healthy and get rid from acne problem with natural pH Balance..🍀Real Tea Tree : You can find real tea tree leaves inside the bottle. Tea tree infused skin treatment that detoxifies & soothes skin.🍀 Impurities Care : To minimize the look of pores and breakouts while disinfecting, balancing, renewing skin in the process🍀 Green Formula : Specifically formulated for sensitive skin. Dermatologist-tested for smoothing skin's appearance without iritation or sensitivity. Gently cleanses and refreshes facial skin without harsh synthetic drying agents.Using green formula and 6-Free (paraben free, synthetic fragrance free, phthalate free, mineral oil free, formaldehyde free, cruelty free).For everyday use, if you have the same skin problem like mine, or even dull skin, lack of moisture, and pore refining, this toner ideal for all skin type, because this toner helps purify pores and removing traces of dirt, oil clear and prevent acne..Get a special discount from me for Tea Tree Cica Extra Calming Facial Toner :Save IDR 58.000 (Rp 442.000 👉 Rp 384.000) using AIYUKI8's Exclusive Offers through :
https://hicharis.net/AIYUKI/Mb8
[email protected]
_official @charis_celeb
#Charis
#CharisCeleb
#Gilla8
#toner
#TeaTreeCicaExtraCalmingFacialToner
#RealTeaTree
#CalmSkin
#PurifyPores
#KoreanBeauty
#Korea
#hicharis
#skincare
#BeautyBlogger
#BeautyVlogger
#clozetteid
#Makeup
#Blogger
#Cosmetics
#style
#Blog
#Beauty
#girls
#kawaii
#BeautySkin
#IndonesianBeautyBlogger
#blogger
+ View more details

loading ...
Back To Top