loading...
Search
119 RESULTS FOR GREEK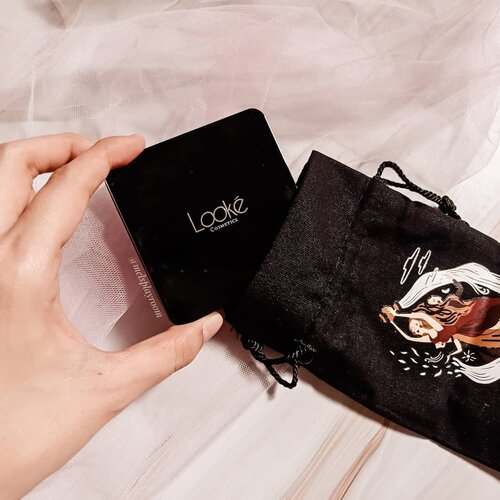 ✨ 𝐇𝐨𝐥𝐲 𝐅𝐥𝐚𝐰𝐥𝐞𝐬𝐬 𝐁𝐁 𝐂𝐮𝐬𝐡𝐢𝐨𝐧 by @lookecosmetics ✨➖ A perfect match for oily skin with its excellent oily control and staying power! What could I say more?⭐ 𝐈𝐧𝐠𝐫𝐞𝐝𝐢𝐞𝐧𝐭𝐬• Hyaluronic Acid• Green Tea Extract🎨 𝐒𝐡𝐚𝐝𝐞𝐬• Iris - fair skin tone (mine)• Clio - yellow skin tone• Diana - darker skin tone🎁 𝐖𝐡𝐚𝐭 𝐬𝐨 𝐬𝐩𝐞𝐜𝐢𝐚𝐥Inspired by Greek goddesses and together with Fifiani, the 1 st winner of Looke Illustrator Hunt, this BB cushion release a special design. When you purchase this item, you will get the BB cushion + special pouch alongside. And of course this is a limited edition.👍 𝐋𝐢𝐤𝐞𝐬• Medium to full coverage• Matte finish• Last for > 4 hours w/o retouch but make sure you applied a skincare base first• Good oil control• Less transfer on mask• A compact and sleek packaging desing• Skincare infused BB cushion👎 𝐃𝐢𝐬𝐥𝐢𝐤𝐞𝐬• A glossy packaging caused the fingerprint marks easily and it's a little bit unpleasant to look🗒️ 𝐎𝐭𝐡𝐞𝐫 𝐈𝐧𝐟𝐨𝐫𝐦𝐚𝐭𝐢𝐨𝐧𝐬🏷️ 225k ($$)🧴 13g⏳ 12M📇 BPOM certified🌱 Vegan🐰 Cruelty-free🕌 Halal certified🚫 Paraben & sulphate
#melsplayroom
#lookecosmetics
#racunskincaremakeup
#skincareblogger
#skincarereviewindonesia
#racunskincare
#skincare365
#idskincarecommunity
#igskincare
#bbcushion
#reviewskincare
#lokalinskincare
#jakartabeautyblogger
#clozetteid
+ View more details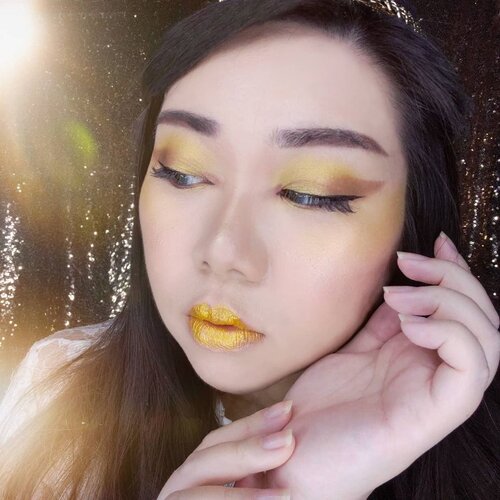 Finally is start experimenting with foxy eyes for this look hehe. I wanted a very sexy eye look Hera and what is sexier than foxy eyes right.. I am quite happy with how the eyelook turned out (although i really don't think solid gold lips are for me 🤣), i am grateful that my eye shape is very easy to manipulate (i think my eyes can be switched from kawaii to sexy only by switching contact lenses haha).When the idea of doing Greek Goddess collab came up, i knew i want one that uses a lot of gold colors as i already heave the head band that i wanted to use (bought years ago at @stroberiteen ) and i also already purchased a gold lipstick as well - and Hera is DA QUEEN alright. The gold lipstick was not as opaque and gold as i wanted so i added gold eyeshadows (the same one that i used on my eyes and as highlight - it's from @sariayu_mt ) on top to make it more molten gold than just gold glitters (btw this is the most asked question on my previous post!!!)The whole look is just alright for me (told ya i'm not vibing with the solid gold lips 🤣) but i really love the eye makeup and i'd be sure to do more foxy eyes soon! I'm addicted!
#hera
#heramakeup
#greekgoddess
#thematicmakeup
#greekgoddessmakeup
#BeauteFemmeCommunity
#SbyBeautyBlogger
#clozetteid
#startwithSBN
#socobeautynetwork
+ View more details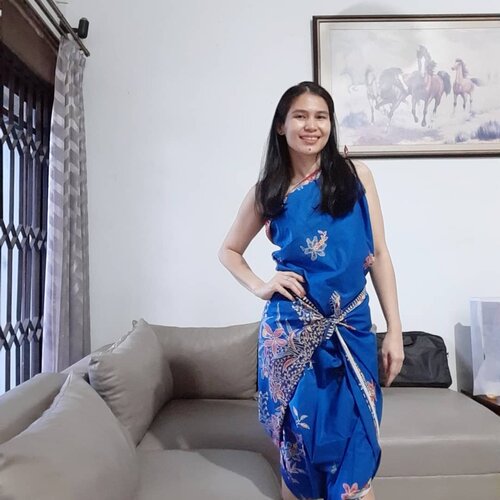 + View more details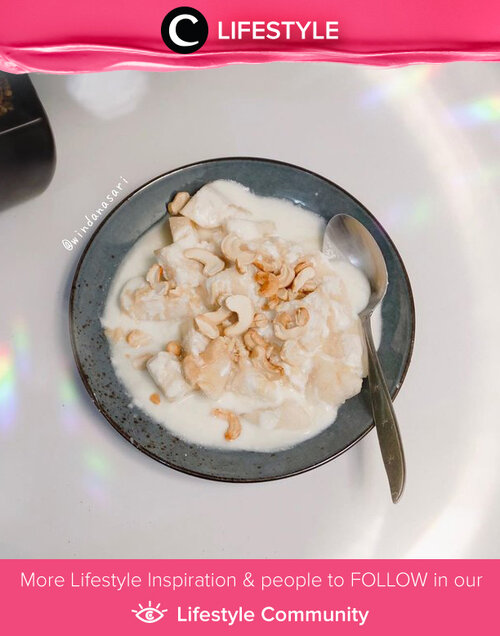 Sudah memikirkan menu sarapan untuk esok hari? kalau belum, coba resep sarapan sehat ala Clozette Ambassador @windana yang simple dan gerd friendly, yuk. Kamu cukup menyiapkan bahan-bahan seperti plain non-fat Greek yogurt, madu, jahe parut, buah Pir, serta kacang almond atau kacang mede. Simak Lifestyle Update ala clozetters lainnya hari ini di Lifestyle Community. Yuk, share momen favoritmu bersama Clozette.

+ View more details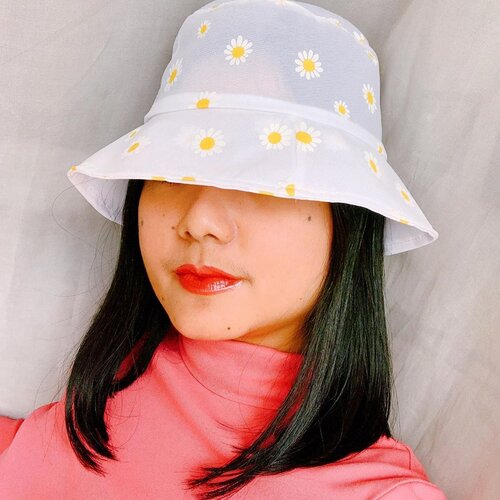 + View more details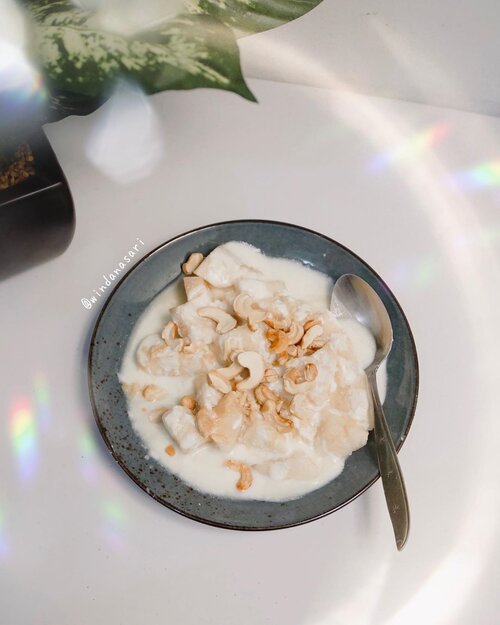 Happy monday 🐣 masih pagi pengen sarapan yang seger-seger tapi gamau ribet dann
#gerdfriendly?
Cuzz lah buat Gingered Yogurt and Pear Bowls aaja yuk 🥳Bahan :½ cup plain nonfat Greek yogurt2 Sdm madu½ Sdt jahe parut 1 buah Pir, dikupas, dan potong dadu1 Sdm kacang almond atau kacang medeCara membuat :💚 campur yogurt, madu dan jahe parut menjadi satu💚 setelah itu masukan buah pir dan kacang mede, and it's done 🥳Recipe From: Easy 5-Ingredient Acid Reflux Cookbook 🤤
#menudietwindana
#gerdfoodbywindana
#gerdfriendly
#acidreflux
#gerdfood
#gerdfooddiet
#breakfast
#clozetteid
+ View more details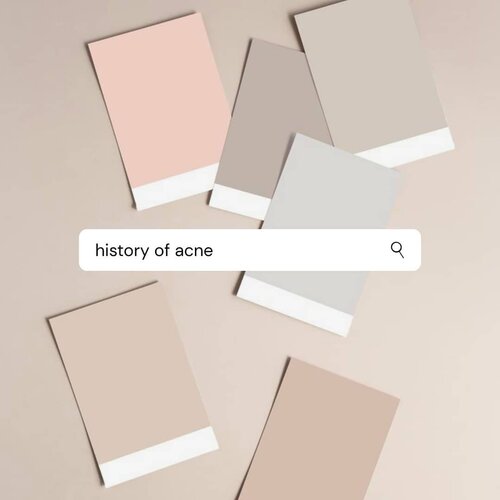 𝑾𝒉𝒐 𝒔𝒕𝒊𝒍𝒍 𝒉𝒂𝒔 𝒂𝒄𝒏𝒆 𝒑𝒓𝒐𝒃𝒍𝒆𝒎𝒔? 𝑴𝒆Acne, any inflammatory disease of the sebaceous or oil, glands of the skin. Acne is one of the most common diseases in dermatology. Ancient Egyptian used the term aku-t, which means boils, blains, sore, pustules, or any inflamed swelling (Grant, 1951). The term acne vulgaris was first used by Fuchs in 1840 and has persisted to the present day. He divided acne into Vulgaris, Mentagra, and Rosacea.Old acne treatment. Ancient people like to use natural ingredients for acne treatment. Ancient Egyptian and Greek used honey for acne treatment. Honey is a good ingredient for its natural calming properties. While ancient Roman, provide an example of acne treatment just like DIY mask, mix galbanum and soda pounded in vinegar to the consistency of honey and leave it for overnight. In the 1600s, Europe women cut tiny pieces of silk or fabric into shapes like a star or moon to cover their blemishes. I think its similar like acne or pimple patch that we know and use today.I am grateful that now we can treat acne more modern by using skincare products and can be found easily. We can also choose products that are gentle and good for our skin.Source:•Grant, R. 1951. The History of Acne: Proceedings of the Royal Society of Medicine, 44, 647-651.•
www.britannica.com/science/acne•www.racked.com/platform/amp/2018/4/12/17071814/acne-treatment-history
#geschiedenis
#acupofhistoire
#acnetalk
+ View more details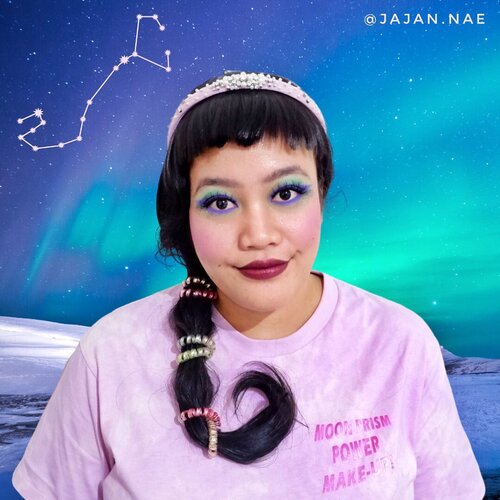 Halo, kali ini aku ikutan makeup collab bareng @pkubeautyblogger dengan tema ZODIAC MAKEUP 😆 Awalnya bingung mau bikin apa, teru terinspirasi sama kisah Artemis dan Scorpio, jadilah begini 😅
.
Artemis is the Greek goddess of the hunt, the wilderness, wild animals, the Moon, and chastity. Kebayang kaya dark moon princess, dengan rambut semi kepang ala capit kalajengking haha! But still pastel yaah karena scorpio gak black heart ❤ just our lipstick 💄 Oh ya, bonus scorpius constellation di langit malam 😂
.
Aku bakal cerita sedikit Legenda Scorpio yah! ♏️
.
Scorpio, in Greek Mythology, comes from the story of Orion. This giant of a man was the son of Poseidon and Euryale, and was also said to be the most handsome man alive. He and Artemis were hunting partners.
.
This made her brother, Apollo, jealous. He went to Mother Earth and asked her to create a giant scorpion, which then stung and killed Orion. Zeus placed both of them in the heavens as a constellation. Scorpion is a pretty big constellation. The bright star, Antares, is the Scorpion's heart.
.
Btw gw sebenernya pakai kaos Sailor Moon, you know lah galaxy banget kan 🎉
.
@pkubeautyblogger
#pkubeautyblogger
#pkubbmakeupcollab
#zodiacmakeup
#zodiacmakeuppkubb
.
.
#fantasymakeup
#scorpiomakeup
#makeupart
#ClozetteID
#rainbow
#rainbowmakeup
#makeuplover
#beautybloggers
#beautyvlogger
#beautycreator
#cutemakeup
#colorfulmakeup
#zodiacsigns
#zodiac
#scorpiozodiac
#scorpiosign
#scorpiomystique
#artemis
+ View more details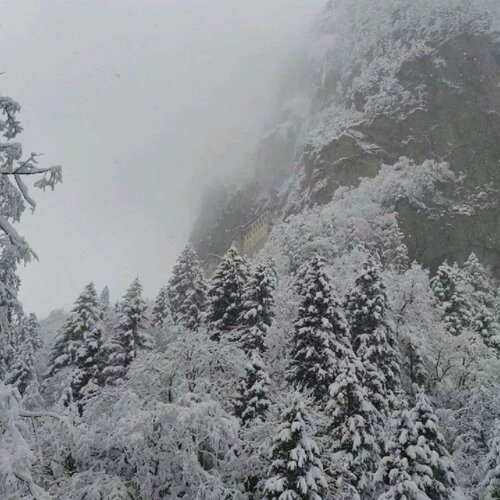 Apa sih yang bikin gw mau terbang jauh mengunjungi kota kecil di Turki dengan nama TRABZON ini? Salah satunya bangunan di lereng itu, namanya adalah Sumela Monastery
.
Sumela Monastery adalah Greek Orthodox monastery yang dibangun oleh monk asal Yunani dan didekasikan untuk  Virgin Mary terletak di gunung Melá di distrik the Maçka, Trabzon Province, kota diujung teluk laut hitam
.
Bisa gak buat naik kesana? Bisa banget tapi karena dia ada diatas gunung jadi akan banyak anak tangga yang harus didaki untuk sampai ke bangunan tersebut, katanya sih dalamnya kayak kampung kecil gitu. Tapi karena cuaca gak mendukung dan salju lagi lebatnya maka kita putuskan untuk melihat dari kejauhan saja
.
#trabzon
#s
ümelamanastırı
#s
ümela
#greek
#turkey
#traveljournal
#traveler
#traveltheworld
#bestvacations
#clozetteid
#travelrecommends
+ View more details

loading ...
Back To Top