loading...
Search
249 RESULTS FOR GUEST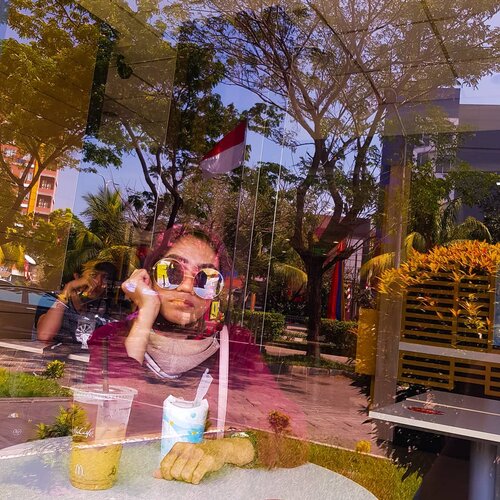 Looking at the futurelong story short, the pandemic is difficult for some people. Especially the middle-class people, who usually live safely with their own salaries but have quite a lot of deferment. For me fighting is the key, looking for flaws to keep growing. Because we don't know when it will be ended.I did it, occupy myself with various things. I know, I worked in the industry that was hit the most. We could not operate as usual, because most of the guests came from another country.But now, I'm still working. Working to develop what I can, to keep myself busy and to the pleasure of mind and heart. If someone asks why women need to work. Because we work for socializing, knowledge everything, grateful what waa our parents giving and we can spoil ourselves with our own money.Do you agree with me?
#clozetteid
#dobusiness
#clozette
#girlboss
#planner

+ View more details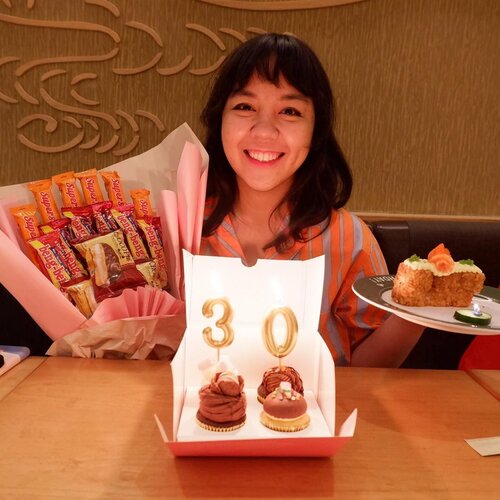 Finally out with these girls yesterday after months of not seeing each other.+Happy Birthday to me Snack bouquet & picture by @yo.siagian 📸 (Almost all the guests there were celebrating birthday as well 😂)
#birthday
#clozetteid
#turning30aintsobad
+ View more details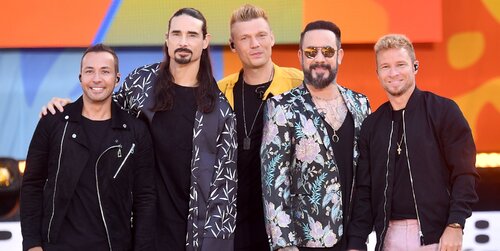 Nick Carter shared a bunch of ~ juicy ~ deets on the boys' nostalgia-heavy project, including intel on a secret acoustic BSB album they recorded.
Simak juga artikel menarik lainnya di Article Section pada Clozette App.

+ View more details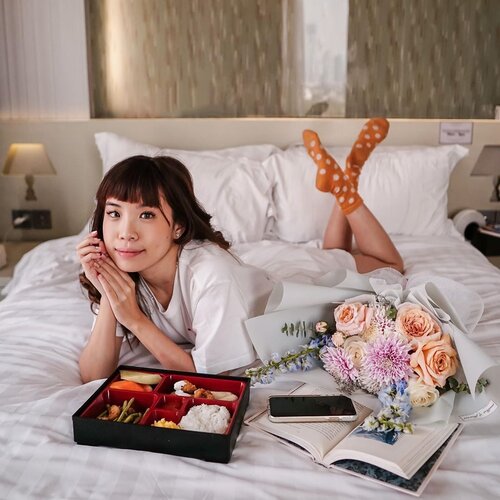 + View more details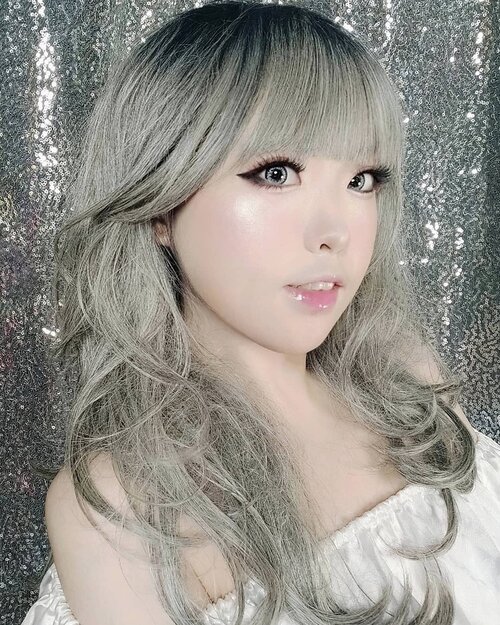 It seems like my signature makeup will fit perfectly for wedding makeup. It will keep you looking flawless - just focus on eye makeup & natural-glowing skin..*Tbh, i don't have an interest to get married in my 20's or early 30's bcs i'm too focus to improve myself & carreer. I don't think i have a time for romance. But if someday i decide to get married, i'm sure i'll do my own makeup & hairstyle, design & make my own wedding dress, write down the rundown, ask my sister to make a wedding cake (she is a professional chef & cake-art decorator 😘).My experiences tell me much about it all. I just need an event organizer to help me during the party 😌btw, garden party always be my fav one, with the closest family and friends. It's kinda private bcs i don't like too many guest. Such a waste if i invite too many people but i don't really knw them well. .I'll sing ballad love-song for my husband to be. 'You're the Inspiration' by Chicago (1984) is on the top on my list. Tbh, i have a high standart for a man i want to live with. Beside good looking, someone who will support me for everything i do, has a sense of art too, a deep thinker and open minded person. So, we can share about everything & make an artwork together. I don't want wasting time to have a small talk with wishy-washy kind of person. Career is my number one priority. I'll never trade every second of my life by living a fake love-live or be with someone that's not educated enough..I don't like a 'normal-boring' life like getting married-having baby-raise the kids-etc. I'm not gonna say it's wrong. Not at all, all people has their own choice, right? But i don't want to have that kind of life. Don't judge me bcs of my own choice. As an artist, i have my own life-goals, i prefer to live my life to th fullest & inspire the world with my artwork &ceativity.If someday i find someone who fill my expectations, has similarities and same way of thinking, i'll have no hesitation to living a marriage life and write down our planning to inspire others. But if not, it's not a big deal too. I never afraid to be alone. I enjoy it because i'm focus on what i can do to inspire others and living my thousand dreams
+ View more details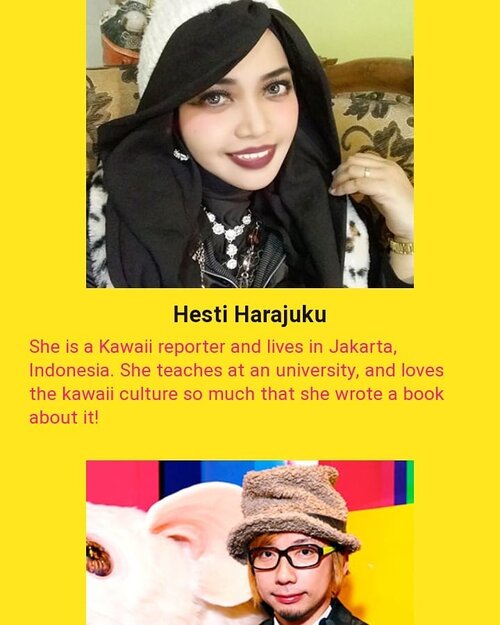 + View more details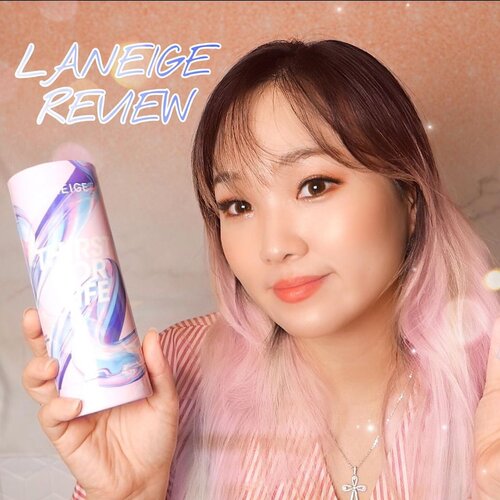 Annyung! Ho! 🙆🏼‍♀️ 오랜만이야!Hello my friends how are you? I am back with New review video of @laneigeid
#thirstforlife
Waterbank hydro essence x @clozetteid Full video is on my YouTube channel! (Click link on bio) Contents in this video1. What is the Brand of Laneige?2. How well known in South Korea? (Laneige models)3. Unboxing4. Let's Try5. Two different types of water bank essences.5. New technology explained by special guest(lee sung kyung)-
#WaterBank
#Laneige
#ThirstForLife
#ClozetteID
#ClozetteIDReview
#LaneigeXClozetteIDReview
+ View more details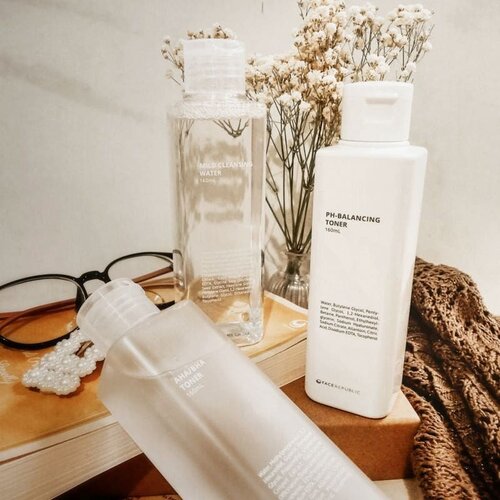 New skincare regime from @facerepublic to prep your skin before being applied of
#skincareroutine.
Here are the steps.
➖
• Mild Cleansing Water
Works as first cleanser to strip away any makeup, dirt, or excess oil of daily activities. It's truly mild with minimal ingredients, even eye friendly.
➖
• AHA/BHA Toner
I'd like to award this as THE MILDEST EXFOLIATING TONER I've tried. This toner is also claimed SAFE for pregnancy and breastfeed mom since the acid dosage is at the lowest percentage. But of course, consult with your obgyn for trusted advice.
This toner didn't give me any tingling sensation as common
#exfoliating
#toner
will do. My skin which usually can not accept any acid like this, now surprisingly befriend with this toner. So I guest this toner will suit to those who are the first timer in trying chemical exfoliation
➖
• pH Balancing Toner
After clean up your skin with exfoliating toner, it is a must to add hydrating toner afterwards. This toner give enough hydration but not too indifferent.
All texture comes in transparent liquid with no scent at all. The products are also free from paraben, alcohol, benzophenone, chlorphenesin, and cruelty free as well.
Read the thorough review in my blog by clicking the link on bio. Or visit the May's Blog highlight story.
Pureprep Trio
https://hicharis.net/melsplayroom/M48
#facerepublic
#skincare
#PureprepTrio
#CHARIS
#hicharis
@hicharis_official @charis_celeb
.
.
.
#kskincare
#fridayfaves
#kbeautyaddict
#koreanskincareproduct
#koreanskincare
#kbeautyskincare
#kbeautyblogger
#beautycommunity
#igskincare
#365inskincare
#iloveskincare
#crueltyfreeskincare
#skincareflatlay
#flatlayoftheday
#beautyflatlay
#beautyfavorites
#skincareobsession
#skincaredaily
#skincareaddiction
#takecareofyourskin
#hydrateyourskin
#clozetteid
+ View more details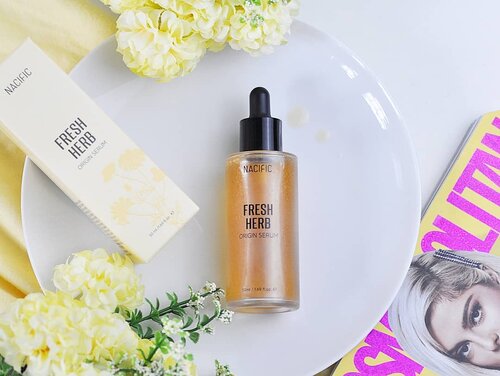 Have you tried this serum?
.
Nowadays my skin got waay more sensitive from a never ending sleep deprivation and got angry pimples here and there 😭
.
I once had similar experience, every skincare products that used to be just fine on me suddenly broke me out.. and @nacific_official
#FreshHerbOriginSerum
(with the old packaging) has been a savior to my skin, it balanced out my skin moisture and healed it, when I finished the bottle I was finally able to try new beauty products again (I lived in NL back then so it wasn't easy to get it)..
.
And now it happened again, so when I saw this serum with better formulation on
#CHARIS
I was so thrilled! The first time I use it again I didn't experience any prickling sensation, my dry and dehydrated skin got hydrated instantly after using this serum -before putting on anything else (swipe ➡️ to see the boosted moisture level).
.
Thank God, as expected after I use it religiously for 9 days my skin got calmer, the pores shrank, the overall texture got better (swipe ➡️ to see the difference), still need some sleep to stop this new unwanted guests though 🥴
.
And here's my thoughts about
#nacificfreshherboriginserum
:
+ Shrinks my pores
+ Doesn't break me out or irritate my skin
+ Feels light on my skin
+ Absorbs pretty fast and doesn't leave greasy film
+ Makes the skin looks healthier and glowy (after application)
+ Helps diminishing my acne scars
+ Hydrating
+ Balances out my dry and dehydrated skin
+ Super cheap comparing to other serum I've tried
+ Soothes the angry pimples
+ Improves overall skin texture
.
Con(s):
- Some ingredients possibly irritating and causing breakouts to some people, so pls do patch test ❤
.
You might gonna love
#Nacific
Fresh Herb Origin
#Serum
if you have dry skin and the good news is you can get special price if you buy at @hicharis_official through my @charis_celeb link:
https://hicharis.net/wennykyuuto/LYk
(or simply click the
#linkinbio
) 😘
.
.
#hicharis
#ClozetteID
#clozetteambassador
#skincare
#skincareaddict
#skincarejunkie
#beautyclip
#skincarereview
#minireview
#kbeauty
#kbeauty
#koreanskincare
#koreanbeauty
#bblogger
#bvlogger
#beautyblogger
#charisceleb
#flatlays
#whywhiteworks

+ View more details

loading ...
Back To Top