loading...
Search
7,618 RESULTS FOR HAIR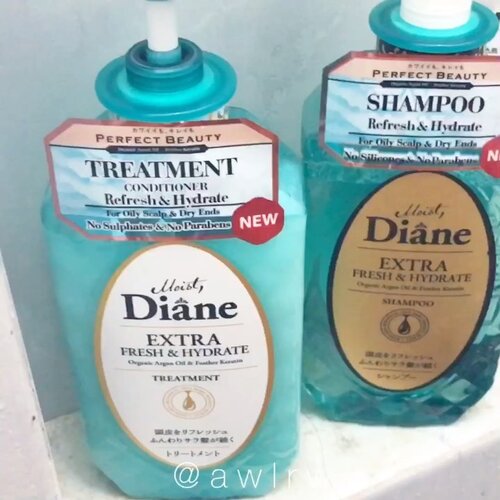 Aku itu punya rambut yang kering banget, mirip ijuk. Jadi keliatan ngembang macam singa. Karena suka ga pede sama rambut sendiri, biasanya aku kuncir terus. Padahal terus2an dikuncir juga gak sehat:( Tapi pas coba varian Extra Fresh & Hydrate dari @mostdianeid aku jadi pede gerai rambut😭😅
⠀⠀
Bahkan belakangan ini, banyak banget yang bilang rambut aku bagus. Apa treatmentnya masih sama kayak dulu? Jawabannya ini guys. ⠀⠀
Aku tau merk ini pas ke kl pertama kali, dari sana aku tau shampoonya favorit banyak orang dan sekarang beneran kerasa di aku:') ⠀⠀
Shampoonya tuh masih ada busa, tapi memang ga terlalu banyak. Rasanya masih kaya shampoo normal, sedangkan treatment atau conditionernya bikin rambut jd lembut:') pas keramasan, kepala terasa dingin dan sejuk macam dipakein ac. Ini serius aku sampe kedinginan wkwk
⠀⠀
Setelah beberapa kali pake ya seperti yg bisa kalian lihat, rambut aku ga kaya singa, lembut, berkilau, gak kering kaku, dan gak gampang lepek! Aku nyoba gak keramas 3 hari aja enggak gatel & ga berminyak kepalaku, ajaib😂😢
⠀⠀ Sekarang justru aku lebih sering gerai rambut, aku seneng banget akhirnya rambutku pas digerai cantik dan rapi. Makanya yuk, ikutan coba sini @nata.hsu @maroonfreeday @nands.id @arifanuryani @heyyyyyjudeeeee ⠀⠀
#
#MoistDianeID
#MoistDianeVideoCompetition
#MyPerfectBeautyHair
#ClozetteID
#beauty
#skincare
#makeup
#beautybloggerindonesia
#indobeautysquad
#beautybloggerceriaid
#beautiesquad
#indobeautygram
#beautyblogger
#ipreview
via @preview.app
+ View more details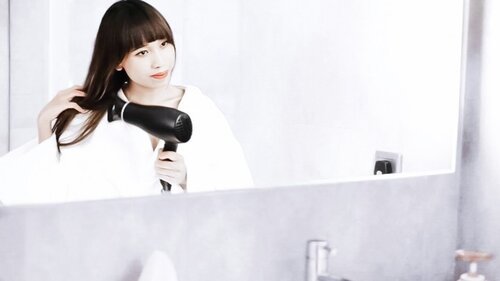 Arti
#MyPerfectBeautyHair
buatku adalah saat rambut terlihat sehat, halus dan bersinar dan buat dapetin rambut sehat pasti shampoo & conditioner yang aku pake harus ada kandungannya natural ingredients (paraben free, sulphate free dan silicone free) lebih aman dibanding shampoo lain.
-
Hal ini buat aku selalu ready menghadapi semua tantangan di dunia. As a woman, kalian juga bisa menyebarkan pesan ke wanita lainnya untuk terus percaya diri dengan
#MyPerfectBeautyHair
cukup share cerita
#MyPerfectBeautyHair
terus mention @moistdianeID
-
Spread you wings and perfect hair to others !
#MoistDianeID
#MoistDianeIDCompetition
#MyPerfectBeautyHair
#clozetteid

+ View more details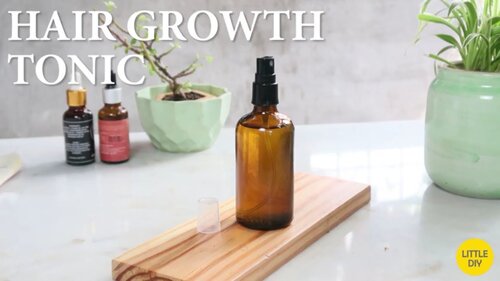 OVERNIGHT HAIR GROWTH TONIC - YouTube
+ View more details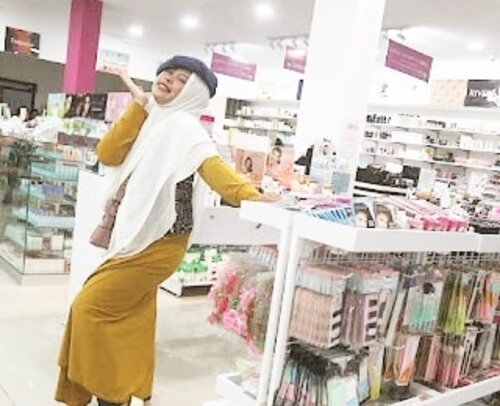 Swipe 🔛 *to see the room tour of @sofiabella.id with me 😊❤️.So happy b'coz I can attend in 1st anniv @beautyfeat.Id at cosmetic store @sofiabella feel crazy to shopping Beb!!! 😍
[email protected]
provide product skin care, body-hair care, make up, until beauty accessories!!! Price very affordable!!! I buy hair clips only 4k!! Not only that.. they'll give you big discount!! 🤑Something that I love it's like a paradise for me & you too, b'coz they have an abundant product tester without t&c 💃Location is easy to find!!!.📍 Jl. Rancabolang No.148, Sekejati, Kec. Buahbatu, Kota Bandung, Jawa Barat 40286.
#sofiabella
#SofiabellaXBFID
#roomtour
#beautyroomtour
#bandung
#love
#selca
#model
#clozetteid

+ View more details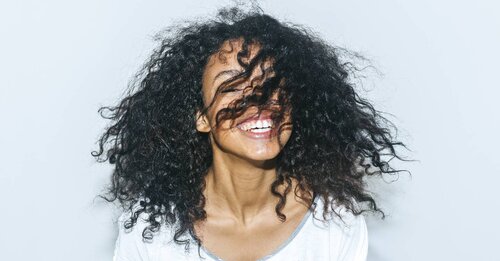 No shower necessary.
Simak juga artikel menarik lainnya di Article Section pada Clozette App.

+ View more details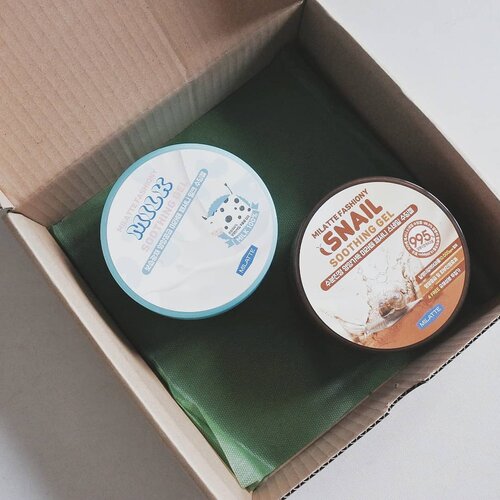 The soothing gel hype isn't over! Beside the infamous Aloe Vera Soothing Gel, @sunhyang_cos Milatte Fashiony has another variant such as Tomato, Snail, and Milk Soothing Gel.
I've tried the Milk & Snail one. Here's my quick review on them ⭐ • Packaging • They comes with a big, bulky 300gr jar packaging, enough for 3 to 4 months usage. Include a plastic separator inside but no applicator such as spatula. You can depot the inside on smaller jar for traveling. • Texture • I could say it's a gel type, but the consistency is not watery like another soothing gel. It sits perfectly on your skin and easy to spread. Swipe to see the details on the texture. • Fragrance • Not really my cup of tea. The Milk Soothing Gel smells like yoghurt, but it's pretty artificial. The smell of the Snail Soothing Gel is rather subtle. • Aftermath • After application, my skin feels a little bit tacky. The sensation disappear after a couple of minutes. There is no cooling sensation, but they could work better if stored on refrigerator before. I love using them on my body and as a hair mask rather than applied them directly to my face.
If you are looking for light moisturizer, Milatte Fashiony Soothing Gels is perfect for you. Buy them on my Charis Shop here
https://hicharis.net/annisapertiwi/JNm
😊
#milatte
#fashiony
#soothinggel
#CHARIS
#hicharis
@hicharis_official @charis_celeb
#charisceleb
#vsco
#clozetteid
#skincarereview
#skincareenthusiast
#skincarejunkie
#beautyblogger
#beautybloggerindonesia
#kbeauty
#kbeautyenthusiast

+ View more details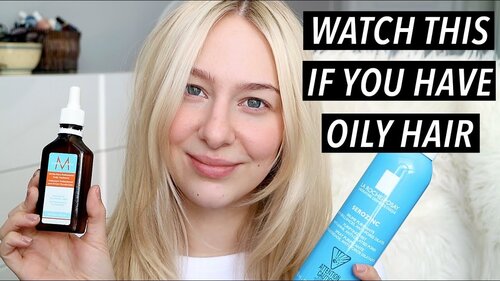 HACKS FOR SUPER OILY HAIR & SCALP - YouTube
+ View more details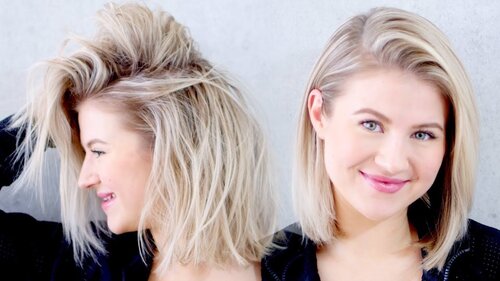 How To Refresh Oily Greasy Hair | Milabu - YouTube
+ View more details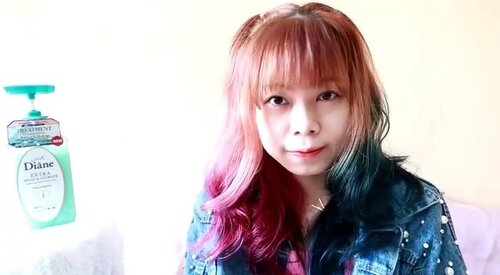 Seperti yg sudah aku janjikan beberapa hari yg lalu di insta story aku, di video kali ini aku mau share review aku tentang moist diane extra fresh & hydrate shampoo treatment. ..Fyi. Aku sebelum nya juga sudah pernah nyobain moist diane extra volume & scalp dan hasil nya aku suka banget karna rambut gak gampang lepek dan lebih kelihatan bervolume (kalau kalian suka baca blog aku, pasti kalian tau kalau aku memiliki tipe rambut yg lurus bgt jadi ini moist diane extra volume & scalp beneran berguna bgt sih untuk aku) apalagi aku jadi gak perlu keramasan setiap hari karna kulit kepala tidak terasa gatal maupun rambut lepek yayyy!..Nah baru-baru ini aku nyobain moist diane extra fresh & hydrate karna saat ini kondisi rambut dan kulit kepala aku berubah. Karna kemarin ini cuaca sempat terik dan aku lagi sering gonta ganti warna rambut, kulit kepala & ujung rambut aku otomatis jadi lebih kering dari sebelumnya (*biasanya aku gonta ganti warna rambut 2-3 bulan sekali tapi kemarin ini bisa 2mnggu sekali iseng ganti warna rambut) makanya aku mutusin buat ganti shampoo aku ke moist diane extra fresh & hydrate karna selain membantu membersihkan minyak pada kulit kepala dan rambut , memperbaiki rambut kering dan rusak, ia juga memberikan kesegaran extra 24 jam pada kulit kepala. Selain itu moist diane extra fresh & hydrate mengandung rosemary, tea tree & peppermint essential oil yg membuat wangi nya lebih tahan lama, nyegerin dan memberikan efek cooling pada kulit kepala loh. Super suka sama hasilnya, kulit kepala ku skg terasa lebih dingin (alias gak terasa gerah meski gak keramas 2hari lol) dan ujung rambut juga perlahan lebih sehat ;) Plus , dy super irit karna cukup 1 pump aja setiap keramas kulit kepala sudah fresh & rambut bersih dari kotoran wohooo. Kalau kamu udah cobain belum moist diane shampoo? Dan apasih varian favorit
[email protected]
_callista @melisacarolline @dsherlytha @selvinakeiko @meldha_ong
#moistdiane
#moistdianeid
#myperfectbeautyhair
#clozetteid
#hair
#style

+ View more details

loading ...
Back To Top