loading...
Search
581 RESULTS FOR HAPPYBIRTHDAY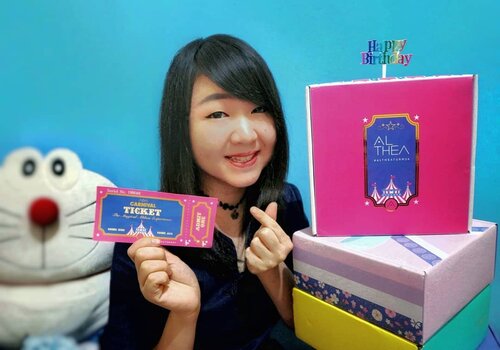 생일 축하해 , Althea Korea!!! 🎶🎵🎶
Happy Birthday to my all time favourite K-Beauty online shop, ALTHEA KOREA! 😘💞
Omo! How time flies so fast! ALTHEA TURNS 3!!! 😆
.
As you know, this is one of my favourite online shop with unique concept, affordable prices, and fast delivery directly from South Korea..😍💓
.
Thank you for being so generous and always sending us with excellent services.. 😊👌💞
I'm so proud to join as one of your lucky
#AltheaAngels..
.
Swipe ⬅️➡️ to see my birthday cake 'tower' creation for
#AltheaTurns3
and my magical carnival haul!
.
Yup! On this Magical Carnival season, I also got these cute items with my purchases:
💞 Limited Edition Carnival Box, Balloon, and Lollipop 🎁🎈🍭
💞
#FlyMetoKorea
lucky draw ticket (win a round trip to South Korea + 2 Lotte World tickets)
.
So cute, right? 😍😜 Visit @altheaKorea |
www.althea.kr
for more details..
.
Wish me luck to win a trip with my mom to South Korea! 🙏💞✈️🛫🛬
.
.
.
.
.
#AltheaKorea
#contest
#AltheaCarnival
#AltheaBirthday
#KBeautySkincare
#beautyjunkie
#IndonesianBeautyBlogger
#KBeautyLovers
#beautybox
#beautyhaul
+ View more details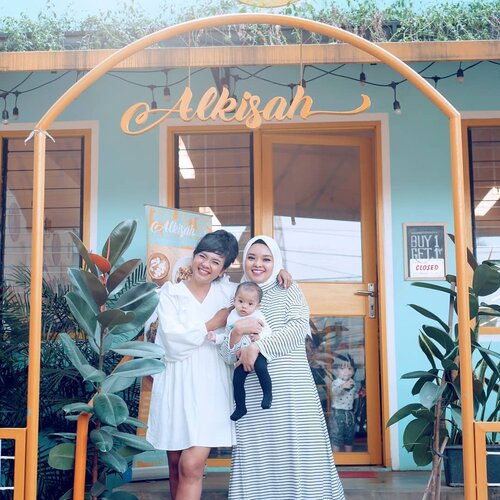 Thank you for the invitation today @sophie_tobelly ❤️🧡💛💚 seneng aku bisa keluar rumah sekalian bawa keluarga selengkap inih 😽 sehepi itu aku LOLOnce again, happy birthday ya darling. Semoga panjang umur, sehat selalu, makin berkah buat semuanya, enteng rejeki, enteng jodoh, enteng semua2nyaaaaa....pokoke all the best for you ya dear 💖😍 ..
#BirthdayLunch
#birthdayparty
#alkisahrasa
#Clozetteid
+ View more details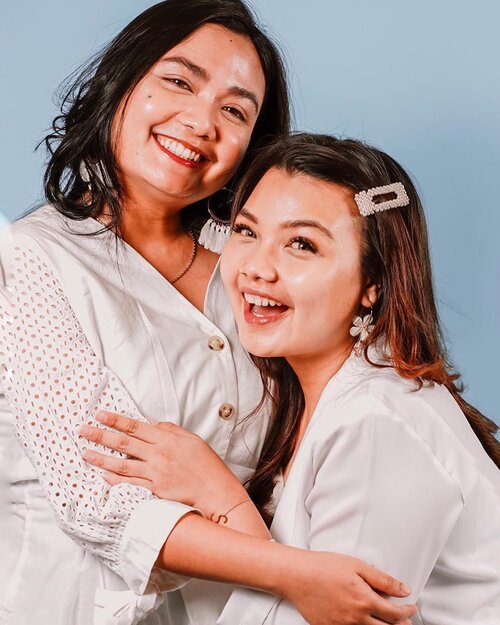 + View more details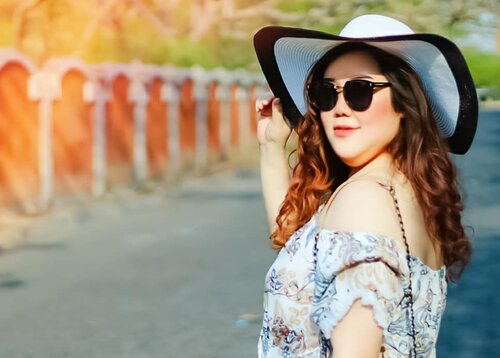 + View more details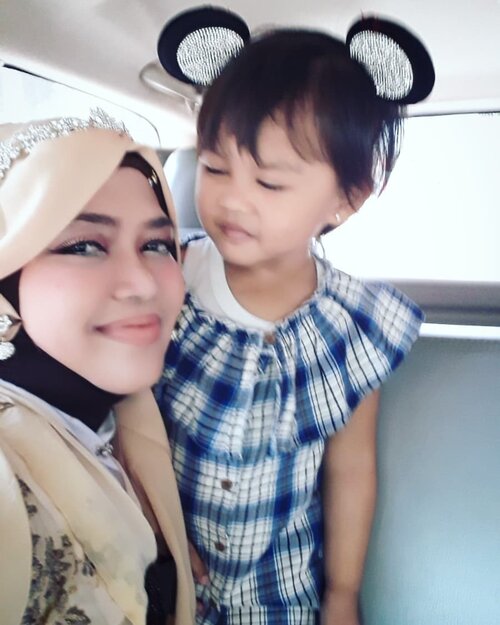 + View more details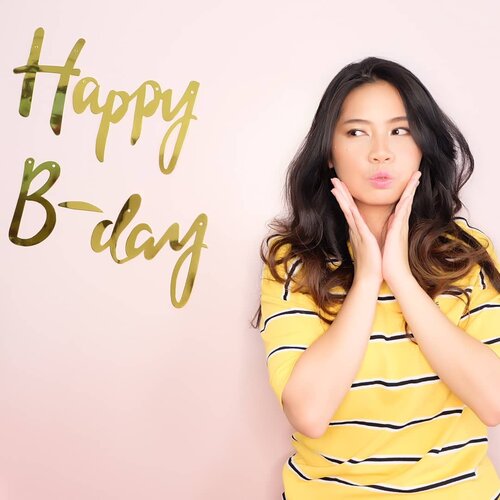 🎉 Happy Birthday to my self 🎉••I'm BLESSED with everything i need. I'm working hards towards everything i want. And most of all i appreciate and thanks GOD for what i have now.

+ View more details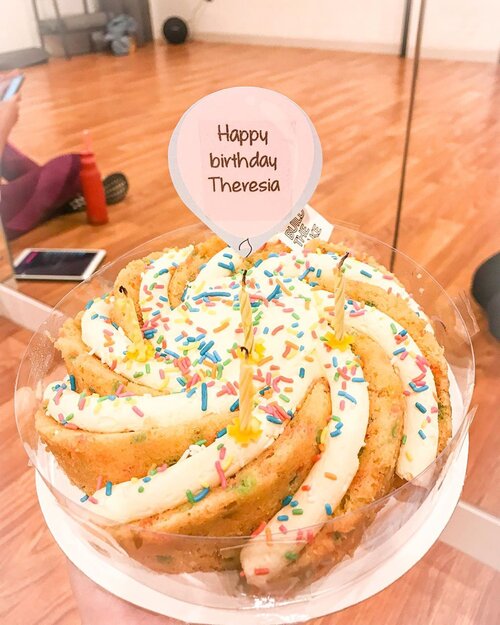 + View more details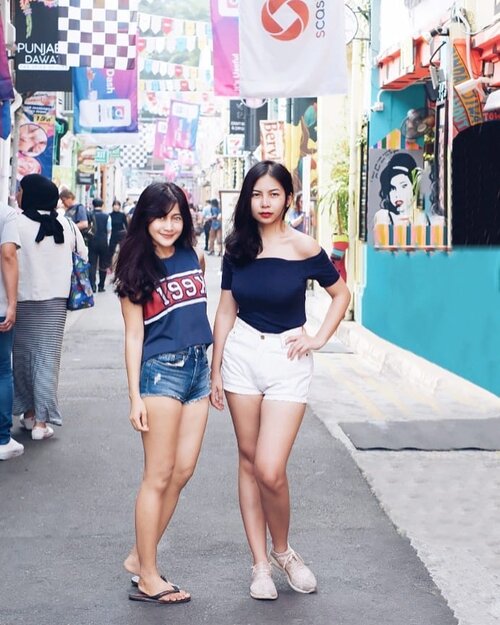 What I love about solo traveling is..I was forced to make a lot of new friends.😻
People always asked me (in a surprised tone) why 'a girl' like me traveling alone or go anywhere by herself, but..why not?
.
Traveling alone forced me to get to know new people, new culture (personally), which tend not to be done when traveling in group.
.
This is Boom, new friend from Thailand, I know her when I'm in Singapore last week because we stayed in the same place. We get along right away.🖤
.
And when Boom's back to Thailand, I met Anwar, another new good friend from Singapore, he drove me around the city. And there's Carlos from Hong Kong too.
.
And so when I was in Bali (I deliberately stay in places that full of foreign citizens, so I was the only local guest in the area). Met a lot of new local and international friends. And get to know the place personally.
.
Anw, happy birthday, @kamboomsmilee 🎂🎉 hope it's not too late to say this 😁 I wish all things are sweet and bright in the future😘
Hope we'll meet again soon 🤩
.
#friends
#friend
#besties
#girls
#women
#Singapore
#hajilane
#solotraveler
#travel
#traveling
#travelbuddies
#traveler
#internationalfriends
#clozetteid
#happybirthday
#birthdaywishes
#photooftheday
#pictureoftheday

+ View more details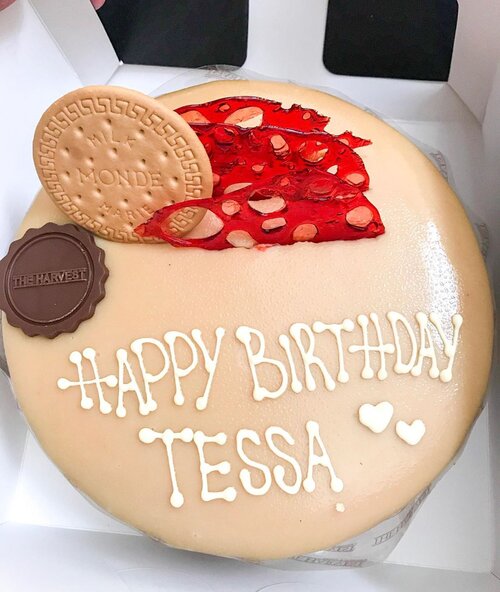 + View more details

loading ...
Back To Top