loading...
Search
34 RESULTS FOR INDIRADS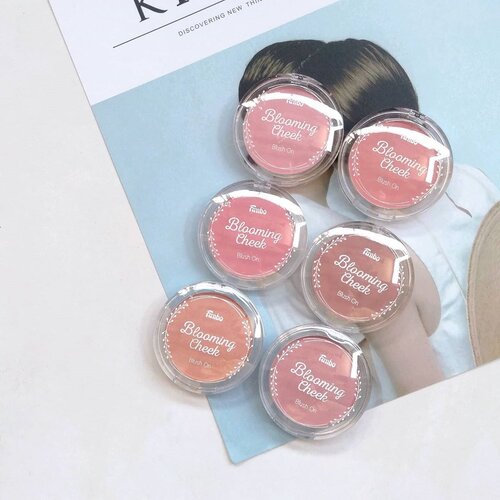 Brand lokal satu ini gak berhenti ngeluarin produk baru deh. Kali ini yang terbaru, @fanbocosmetics Blooming Cheek*. Ada 6 pilihan warna yang tersedia, coba di geser buat lihat warnanya. Shade apa yang paling menarik? ...💰 Rp 39.000📝 overall rating: 3/5 ... 〰️Kemasannya gak dilengkapi kaca ataupun kuas bawaan, tapi gapapa karena biasanya gak terpakai juga sama aku kaca ataupun kuas di kemasan. Malah enak kemasan gini, bisa langsung lihat warna blush nya waktu beli. 〰️Terbuat dari plastik kemasannya jadi ringkih. Shade no. 1 udah pecah karena gak sengaja jatuh (untung yang pecah ini warna yang paling gak pas di kulit aku 😂)〰️Ada scent-nya, tapi sama sekali gak ganggu karena hanya tercium saat aku mendekatkan hidung ke pan blush nya〰️Waktu aku swatch dengan jari teksturnya agak powdery, tapi waktu pakai brush serbuknya lebih sedikit〰️Di pan shade no 2 sampai 6 terlihat ada shimmer ya, tapi kecil-kecil banget kok. Saat dipakai shimmernya gak heboh untuk no 2 sampai 5!〰️Pigmentasinya lumayan dan buildable. Jadi bisa apply pelan-pelan lah biar gak menor hasilnya〰️Seperti powder blush lainnya, harus aku pakai di atas bedak atau foundation. Di kulit aku tuh powder blush warnanya gak pernah muncul di atas bare skin 😅〰️Karena ini powder blush, emang gak tahan seharian. Apalagi kalau keringetan jadi mudah hilang. Bisa lebih lama ketahanannya, kalau dilanjut pakai setting spray 〰️ Dari 6 shade yang tersedia sebenarnya gak ada yang warnanya 'aku banget nih', tapi kalau wajib milih aku suka yang 04 happy ending warnanya peachy-pink ...➖➖➖➖➖➖➖➖➖➖➖@jakartabeautyblogger
#clozetteid
#indirads
#fanbocosmetics
#fanbobloomingcheek
#jakartabeautyblogger
#jakartabeautybloggerfeatfanbocosmetics
#kosmetiklokal
#beautybloggerindonesia
#makeupflatylay
#discoverunder5k
+ View more details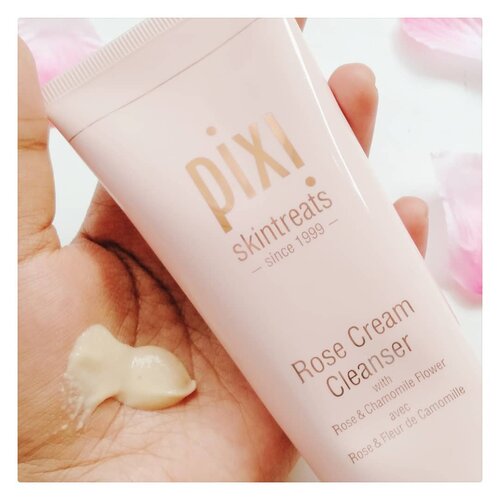 Here is the cleanser that I forgot to include in previous post ⤵️🌿@pixibeauty Rose Cream Cleanser*📝 RATING: 3.5/5---Even before I start using this, I was planning to use this on my body, because I'm not a fan of rose scent. Unlike other
#pixibeauty
products with rose-infused ingredients, in my opinion, this one doesn't smell like a rose🌹 🥀 Packed in a squeezed tube 🥀 The cream cleanser color is beige cream🥀 Since this is a cream, so it doesn't lather at all🥀 It can be used as a first or second cleanser, but I prefer the latter🥀 Cleanses without stripping and leaves my skin feeling clean also smoother ---Repurchase? NOThis is a good basic cream cleanser, but I don't feel anything special when using this--〰️〰️〰️〰️〰️--*Gifted by brand for review purpose
#clozetteid
#pixibeauty
#indirads
#skincarecommunity
#skincareobsessed
#discoverunder5k
#skincareenthusiast
#beautybloggerindonesia
#365inskincare
#skincarereview
#pixigiftedme
+ View more details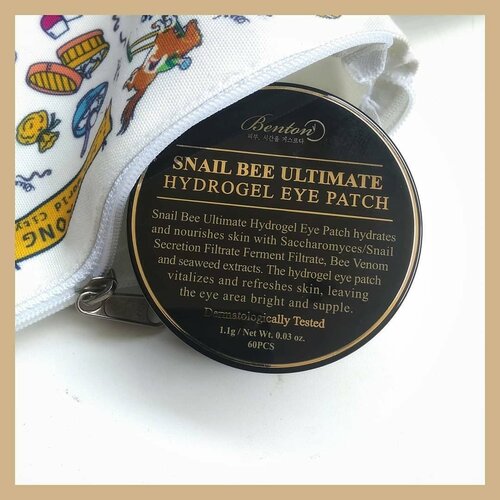 🐌 Benton Snail Bee Ultimate Hydrogel Eye Patch 📝 RATING: 4/5--▶️Comes in a luxurious looking jar. The spatula is included, with separator inside it is super secure as long you close it properly▶️The eye patches are soaked in essence and I don't detect any scent▶️The Hydrogel patches are glittery with black-greenish color, it slippery but once I stick it on my skin it adheres firmly▶️On the packaging, it stated to only wore 10 to 20 minutes but mostly I use it more than time recommendation because I like how this feels so cooling 😅▶️The result is instant but only for temporary, I see these eye patches brightened under eyes and de-puff my eye bag even it's not last for a day but at least in the morning, I don't look lack of sleep, thanks to this!--PS: Not only under eye area, but you can also apply this in smile line or use this as a face mist. To use as face most, mix water and add some patches then wait until the patches completely dissolved 😉 --Gifted by Benton for review purpose-- ✨✨✨✨✨✨✨
#clozetteid
#bentoncosmetic
#indirads
#bentonsnailbeeultimatehydrogeleyepatch
#kbeautyunicorns
#koreanskincare
#abbeatthealgorithm
#discoverunder5k
+ View more details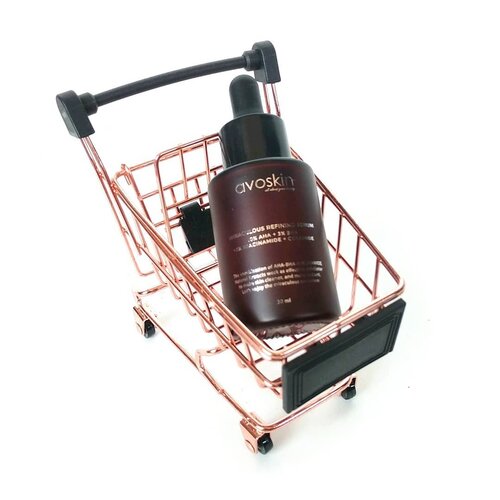 + View more details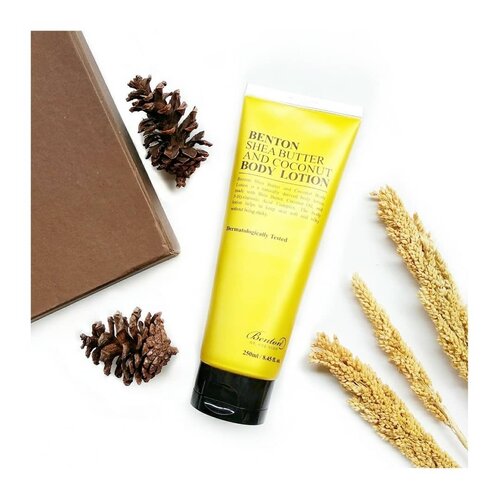 The very first body lotion from @bentoncosmetic 🎉---⭐ RATING = 3.5 out of 5---🏝️Packaging:Housed in a golden yellow big tube, it's sturdy but not something that I would bring for traveling--🏝️Texture & scent:The texture is light, not too creamy or watery...the texture is just right for me who live in a humid country because this body lotion doesn't feel 'melted' on my skin during midday. The lotion color is white-yellowish with a soft coconut scent. So in my opinion, everyone can use this regardless of gender--🏝️When/How I use this:After bath morning and night, when my skin still damp--🏝️My thought:This body lotion leaving my skin smooth, nourished and moisturized without feeling tacky. So far it's a good product no bad reaction on my skin, but I don't find this amazing. ---Gifted by Benton for review purpose. Many thanks 🙆 ✨✨✨✨✨✨
#benton
#bentoncosmetic
#indirads
#kbeauty
#kbeautyunicorns
#clozetteid
#koreanskincare
#sheabutterandbodylotion
+ View more details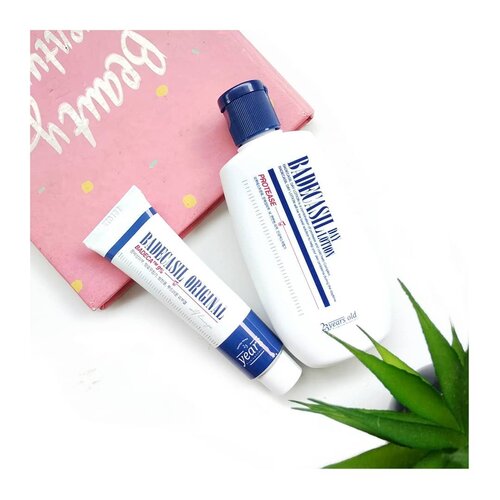 + View more details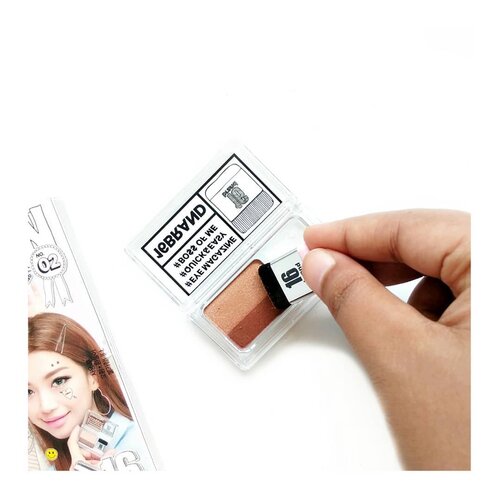 🇺🇸 New member to my makeup collection. If you are so into Korean beauty trend probably you know what is this. More about this cute petite eyeshadow will be up on
www.indiranyan.net
asap---🇮🇩 Ini eyeshadow yang ada di post sebelumnya. Buat yang ngikutin trend
#kbeauty
pasti tau ini booming banget, sayangnya cuma muncul shimmer aja waktu aku pakai di kelopak mata padahal udah pakai eyeshadow base, mungkin juga faktor lain seperti kulit aku yang sawo terlalu matang dan emang biasanya eyeshadow brand Korea itu 'malu-malu' gak sepigmented Western brand ataupun lokal brand. Lengkapnya udah di post di blog
www.indiranyan.com
ya 😺-------
#abcommunity
#stylekorean
#clozetteid
#indirads
#abbeatthealgorithm
#abblogger
+ View more details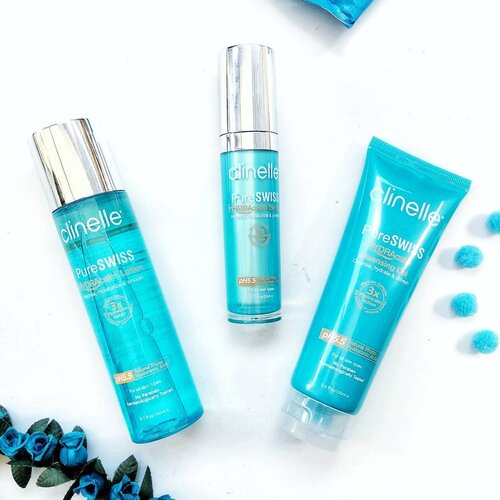 Dari tahun lalu rilis udah tertarik banget sama @clinelleid Pureswiss HydraCalm series ini. Warna packagingnya itu loh, fresh banget di mata 😍.
.
.
.
Lucky me beberapa minggu lalu dapat kesempatan buat coba ke-3 produk ini dari @clozetteid review project. Setelah aku coba semua produknya cocok banget sama kulit aku yang kering dan dehidrasi ini. .
.
.
Ulasan lengkapnya ada di blog ya 😉
.
.
.
#clozetteid
#skincare
#ClinelleXClozetteIDReview
#ClinelleIndonesia
#ProtectandRevive
#PureswissHydration
#ClozetteIDReview
~~~
.
.
Several weeks ago I got a chance to try 3 products out of 5 products available from Clinelle Pureswiss HydraCalm series. All products are formulated at pH 5.5 and could lock in moisture up to 72 hours if you use all products. .
.
.
These 3 products work well together combined with my current skincare routine (see
#indiraskincarediary
, gotta update this soon!) and my skin loves them as it gives my skin hydration and moisture needed which last longer compared to my previous routine.
.
. .
.
.
.
ー
#skincarecommunity
#skincareaddict
#abcommunity
#abskincare
#beautybloggerid
#indirads
+ View more details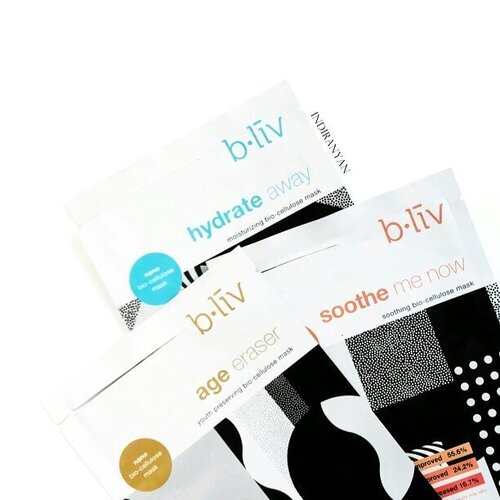 b・liv Bio Cellulose Mask 💻
http://www.indiranyan.com/2017/12/review-bliv-bio-cellulose-mask.html
(Bahasa)
ー
b・liv pronounced as Believe was established in 2009. This brand is focused on pores solution. I got to try each variant of their Bio Cellulose Mask : Hydrate Away, Age Eraser, Soothe Me Now.
Bio Cellulose Mask from @bliv is the most thick of Bio-Cellulose Mask I've tried so far. The mask is sandwiched with protective layer on each side, fabric and thick paper(?) . Essence texture is gel-watery, absorbed quickly without sticky feeling. Adherence was great and I had these mask for 20 minutes. 🎐Hydrate Away (4.5/5)
My skin felt smoothed, plumped and hydrated until next day (I use this at night and next morning I only wipe my face with toner and skip all my skincare) . 🎐Age Eraser (3/5)
I only felt my skin slightly hydrated after using this. 🎐Soothe Me Now (3.5/5)
I smell something only from this variant, the scent is floral (?). This mask is lessen redness on my cheeks and I still feel cooling sensation for 10 minutes after I remove this mask.
Price is 💲35 for 4 pieces which is expensive for my budget for mask. If this mask is on sale for at least 30% I will repurchase Hydrate Away variant because it's my fav!
ー
#clozetteid
#bliv
#blivmask
#skincarecommunity
#skincareblogger
#abcommunity
#abskincare
#beautybloggerid
#indirads
#sheetmaskselfie
+ View more details

loading ...
Back To Top