loading...
Search
27 RESULTS FOR IOMAINDONESIA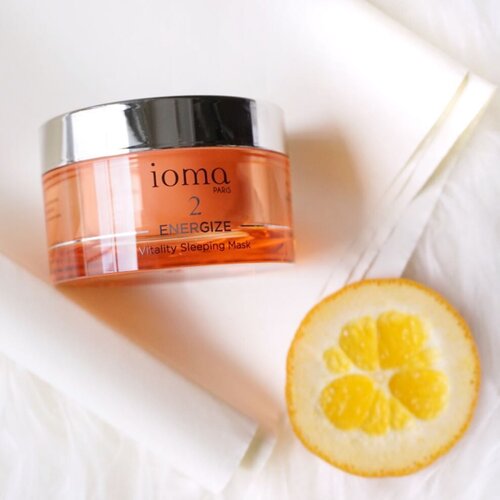 [MINI REVIEW 👑] @iomaindonesia Vitality Sleeping Mask 🍊 is a sleeping mask which I've recently incorporated in my current skincare routine. This mask feels super light on the skin as it absorbs quickly into the skin without feeling or looking greasy. You can sleep as usually and toss and turn in your pillow wothout having to worry about the mask that'll stain on your pillow cover cause this mask won't do so. The formula and texture leaves the mask feeling refresh right after application and I usually apply this mask on days when I feel my skin need the extra boost or when my skin looks kinda dull and tired. Upon application the next morning after cleansing my face I would see my skin looking more refreshed 😍😍 it nourishes the skin as it makes the skin look more supple, refresh and revitalize ❤️ it's suitable for all skin type and as you know I kind of have a super sensitive and acne prone skin but so far this mask doesn't break me out ❤️ so happy with it!! Looking for a new sleeping mask? Give this one a try and give your skin a treat.
#ioma
#skincare
#shotbystevie
#flatlay
#sleepingmask

+ View more details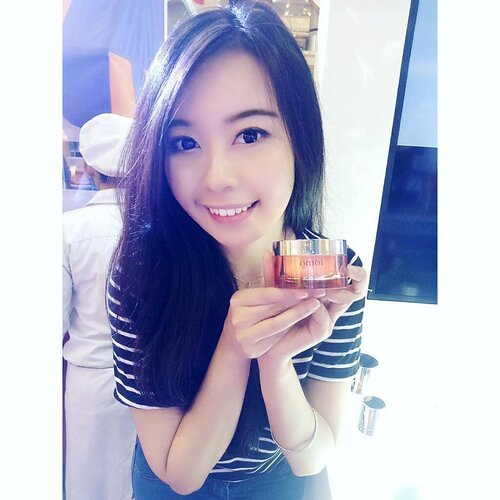 + View more details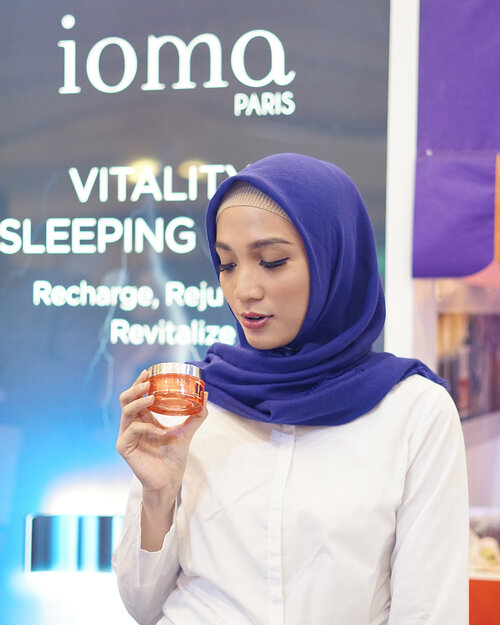 + View more details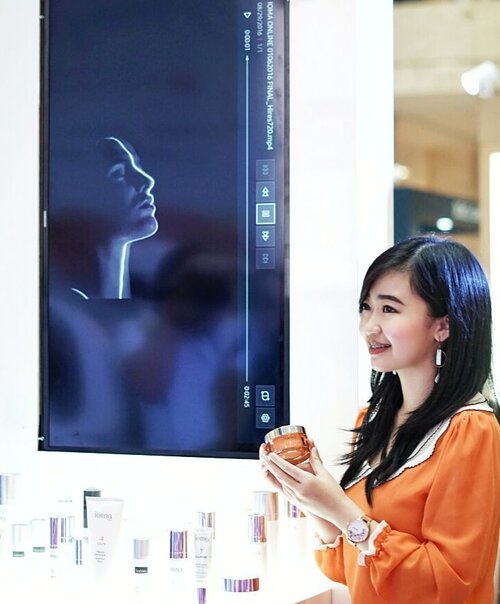 Wearing energizing orange outfit for @iomaindonesia new product launch 🍊 I learned how to recharge skin in a flash at night with this Vitality Sleeping Mask from @jean_michel_karam, the founder and CEO of IOMA. It's such a honour to meet him in person.-Pollution, stress, hectic daily routines, and fatigue will cause the skin worn out. So, it needs to recharge during the nighttime to make it back in shape the next day. You will wake up 💯% recharged and shining with a new radiance with Vitality Sleeping Mask. 💎💎 Can't wait to try this product.-Thank you @bloggermafia for having me 💛
#recharge
#revitalize
#rejuvenate
#bloggermafia
#YennixBloggerMafia

+ View more details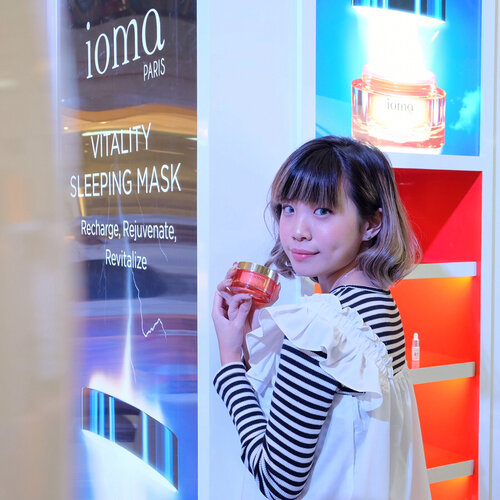 Yesterday attending @iomaindonesia special event product launching "Recharge Your Skin In A Flash At Night " with @jean_michel_karam the CEO of IOMA❤️❤️❤️ so excited to try out their Vitality Sleeping mask let's recharge, rejuvenate, Revitalize😊...Sssst.. a new exciting concept is coming! The IOMA mini Personalized manufacturing machine will come soon to every IOMA counters where it will help you create your own personalized Ma Creme based on your skin needs❤️..It was nice meeting @jean_michel_karam in person and gained better insight about our skin and skincare. Thus making @ioma_paris no. 1 personalized skincare in the market ✨

+ View more details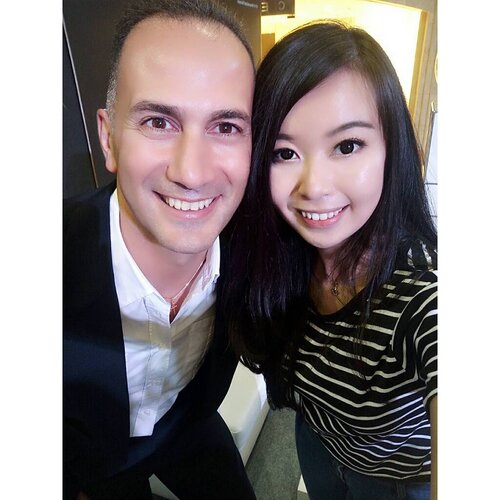 + View more details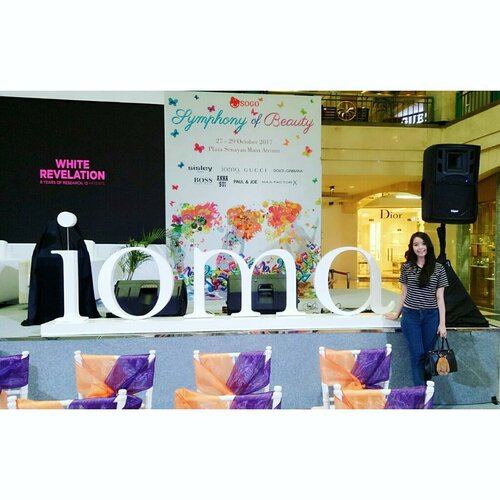 + View more details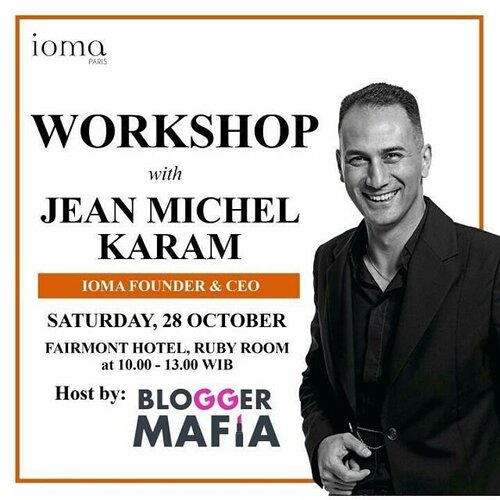 + View more details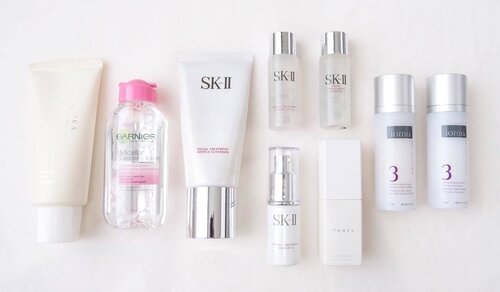 This is my skincare lineup for my last holiday. Trying my best not to overpack and finally decided to bring these products.⚪️ @menard_id Tsukika Cleansing Cream⚪️ @garnierindonesia Micellar Water⚪️ @skii_id FT Gentle Cleanser⚪️ @skii_id FT Clear Lotion⚪️ @skii_id FT Essence⚪️ @skii_id FT Repair C⚪️ @threeindonesia Balancing Whitening Clear Essence⚪️ @iomaindonesia Day and Night MoisturizerMost of them in travel size and they look so cute 😄
+ View more details

loading ...
Back To Top