loading...
Search
7 RESULTS FOR KEEPONROLLIN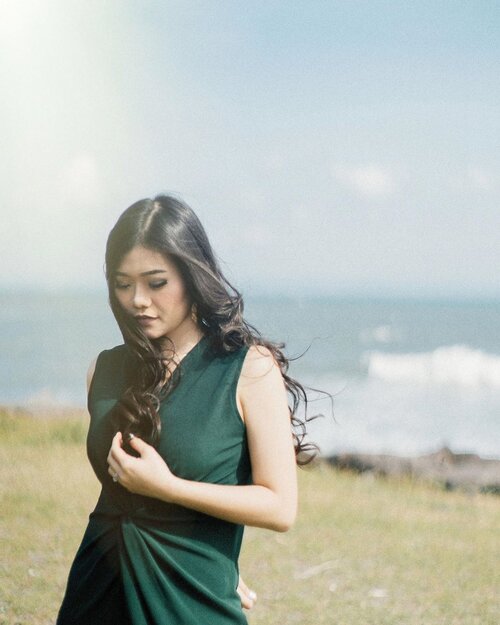 Dear self,
There are times in life when you must give up the things or the people that you love in order to love yourself. When you have to sacrifice your hapiness, become someone you're not, refuse to let go because of fear and lost self-worth, then there's a problem. It's sign to let go.
There's only one person in this world who can love 100% you and that's the person is YOU! You need to look inside to see how loveable you are. You deserve love and share it with others. ❤️
_
#KeepOnRollin
#KayCollection
@kaycollection

+ View more details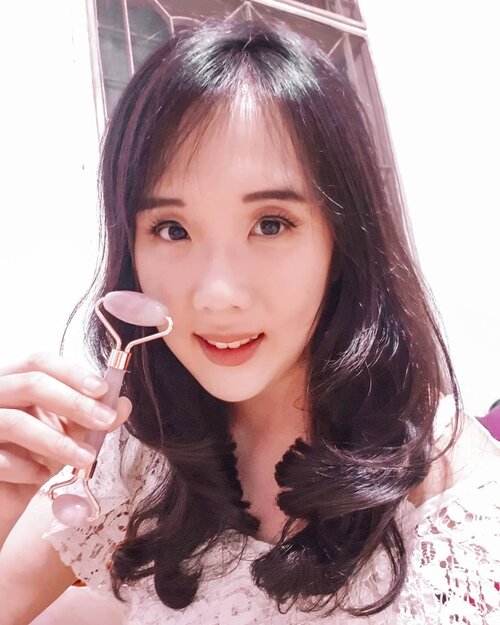 + View more details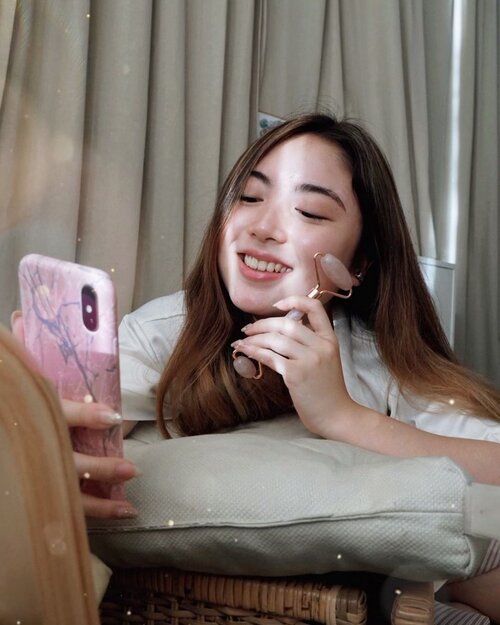 + View more details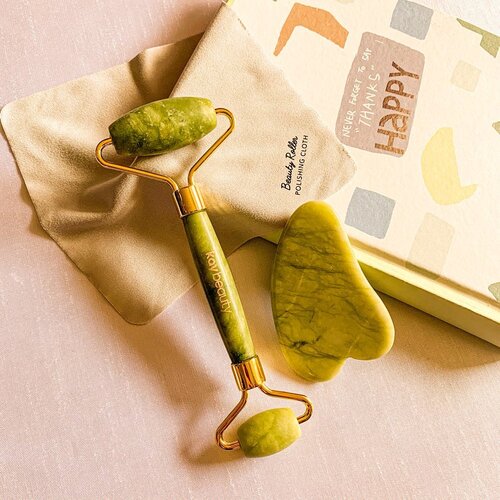 [ ANNOUNCEMENT + REVIEW ]Ada beauty roller terbaru di bulan ini nih dari @kaycollection. Sudah beberapa hari aku pake jade beauty roller ini , aku usahakan rutin karena aku ga sabar pengen liat hasilnya.•Nah jujur karena aku baru pake like about 4 night jadi blm bener2 kerasa bgt perubahan signifikan di kulit aku, cm yg bisa aku rasain for now dalah kulit aku lebih cerah ( mgkn karena darah di wajah aku lebih lancar kali yah karena aku roll terus all over my face 😍) , trus dampak tercepat juga yang terasa adalah facial relaxationnya, kayak di massage2 gitu wajah aku dan i love it soooo much ! ❤️•Aku bakal pake ini terus agak lama dulu baru aku update lg ya perubahan apa lagi yg aku rasakan, nanti aku sharenya di story aja yaaa, stay tune 😊•Good newsnya lagi, ada special deals kalau purchase di webiste barunya @kaycollection
www.kaycollection.com
✨✨•Swipe up for details ↔️
#keeponrollin
#kaycollextion
#clozetteid

+ View more details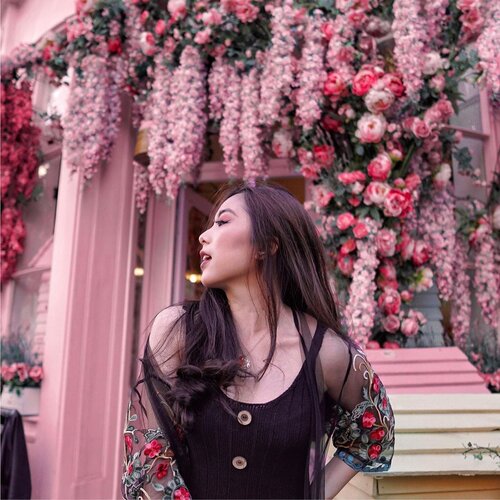 + View more details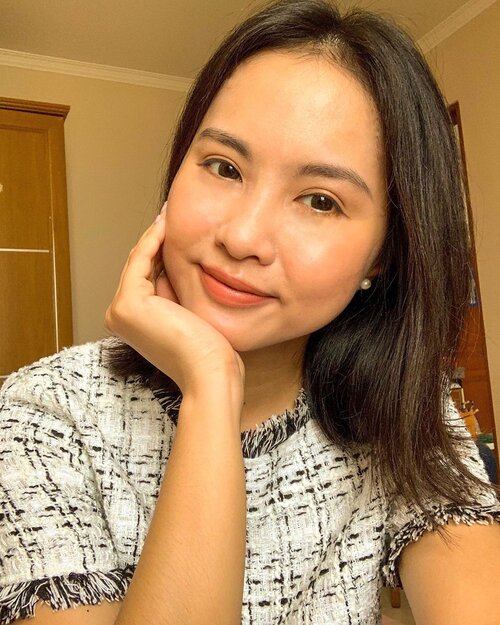 [STORY TIME] Kalau yg udah follow my ig dr 2 taun lalu pasti tau aku dulu breakoutnya super parah bgt ya. Sampe bener2 bikin insecure, ketemu orang jadi agak risih karena wajah yg jerawatan. Terus jerawatnya bener2 bikin kesel karena rada sakit gitu dan susah bgt untuk redain. Untung aku dikenalin dokter wajah sama pacar aku yg dulunya dia juga perna jerawatan dan dia berhasil di sembuhin sama dokter ini dan ga bikin addicted, karena lepas perawtan pun jerawat ga menggila dan ngamuk. Really thanks to him btw udah kasi tau aku. Dan juga untungnya aku cocok juga sama obatnya ( karena sbnrnya mnrt aku obat2 jerawat itu cocok2an sama dokter dan obatnya )Nah aku mulai pakai obat perawatannya, harganya jujur ga murah, sekali pergi bisa habis 5-6 juta, dan harus pergi terus sampai 3 kali. Tapi its worthed untuk wajah yang kembali lagi walau skrg ada bekas jerawat yang susah bgt ilang.Terus aku selain pake obat jerawat nya, aku juga minum greeny juice yang aku tau dr tante aku ( check my highlight ) dan itu bener2 bikin pemulihan nya semakin cepet. Sekarang wajah aku udah mending bgttttt , walau bekas masih ada sedikit, dan itu harus sabar untuk hilangin. Tapi overall udah membaik banget 90% di banding breakout aku dulunya ( kalian bisa liat juga di highlight breakout aku dulu biar tau dulu separah apa )Nah so bagi kalian yang jerawatan never give up and feel bad about yoursef, asal kalian tetep maintain healthy life sama cari cara terus untuk sembuhin yang tepat pasti bisa kok. 🥰
#keeponrollin
#kaycollection
#clozetteid

+ View more details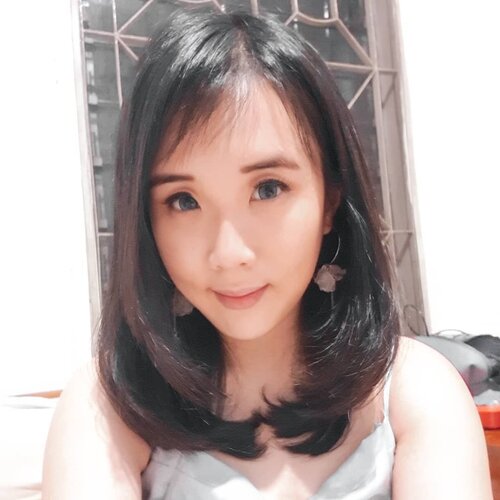 [LOVE] Love yourself, otherwise who will?
Quote ini bener bgt guys. Kalo bukan diri kamu yg mencintai dirimu sendiri, lalu siapa? Aku mau share nih ttg transformasi aku yg dulu ga percaya diri karena gendut bgt (liat
#10yearschallenge
) sampe aku saat ini yg bisa mencintai diri sendiri apa adanya. Yg udah follow aku pasti tau dong dulunya aku gendut bgt. Bener2 ga pede dan malu bgt kalo difoto. Ga suka difoto malah.
----------------
Yg namanya gendut pasti ada acne, muka oily, gabisa pake baju bagus. Kegemukan juga rawan penyakit berbahaya. Krn aku mau sehat dan terlihat cantik, akhirnya aku berhasil menurunkan 40 kg dan mulai merawat diri. Mulai pakai skin care, belajar make up, belajar styling baju2ku dan mengganti wardrobeku dari yg tadinya hanya T-shirt jadi Dress dan Rok. Seneng banget!
Sekarang, kulit wajahku bersih, bebas acne, mulus dan aku berhasil menjadi diriku seperti sekarang ini.
Yuk belajar utk mencintai diri kalian sendiri dan apa adanya ❤
#Keeponrollin
#kaycollection
.
.
.
.
.
.
.
.
.
.
#clozetteid
#cosmetic
#beauty
#skincare
#makeup
#eyelashextention
#bridestory
#likeforlike
#tagsforlike
#selfie
#blowpermanent
#
#korea
#japan
#salonpik
#potd
#rollerface
#roller
#menicurepedicure
#makeupjunkies
#makeupgeek
#beautycare
#perawatanbibir

+ View more details

loading ...
Back To Top