loading...
Search
73 RESULTS FOR LANEIGEINDONESIA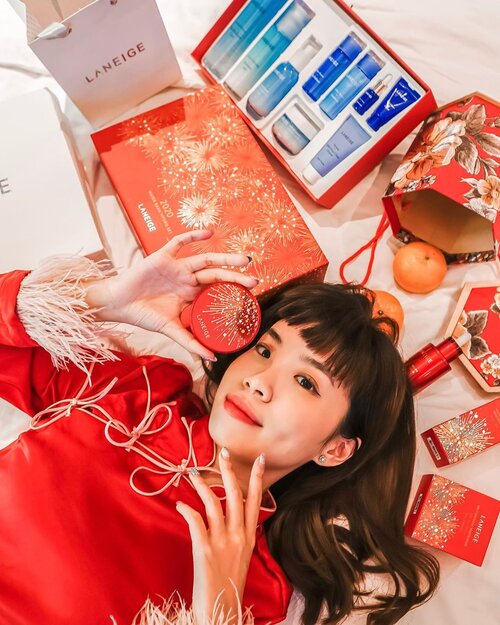 + View more details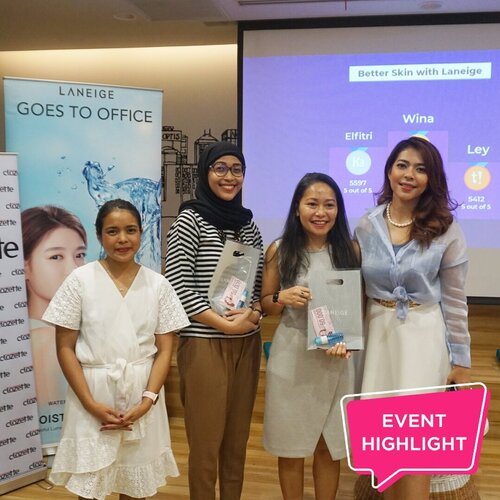 Ini dia wajah-wajah pemenang kuis acara @laneigeid Goes To Office hari ini di Aecom Indonesia. Antusiasmenya..... luar biasa! 👏🏻👏🏻 Dari banyaknya jumlah pertanyaan, terlihat bahwa teman-teman Aecom Indonesia sangat peduli dengan kesehatan kulitnya. Sampai booth Laneige pun ikut dibanjiri pertanyaan fungsi setiap produk, lho..Psst, udah tau belum kalau ada istilah baru dalam dunia skincare, yaitu "Skip-Care"! Seperti dijelaskan oleh Adisti selaku Marketing Communication Laneige, Skip-Care cocok untuk kita yang merasa kesulitan untuk melalukan perawatan wajah lengkap, dapat menggunakan produk-produk 2in1 seperti Laneige Cream Skin Refiner. Jadi enggak ada lagi alasan gak pakai skincare karena gak sempat 😘.Enggak lupa juga ada @ayrianti & MUA dari Laneige yang berbagi tips kecantikan dan demo makeup menggunakan produk Laneige..Kantor kamu belum dikunjungi? Tenang, masih ada Laneige Goes To Office selanjutnya. Stay tune!.
#ClozetteID
#LaneigeIndonesia
#LaneigeGoesToOffice

+ View more details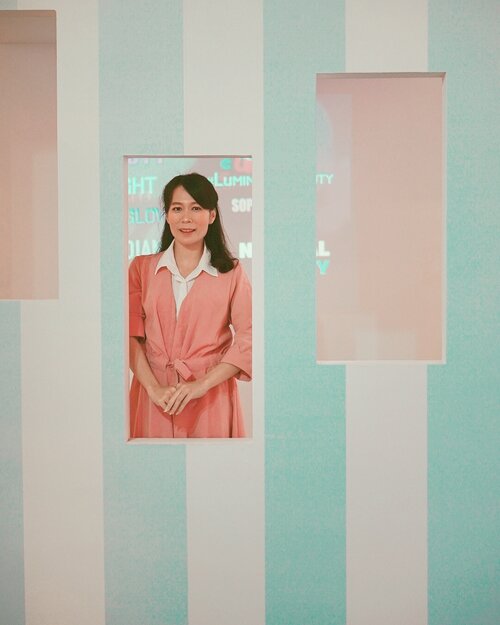 + View more details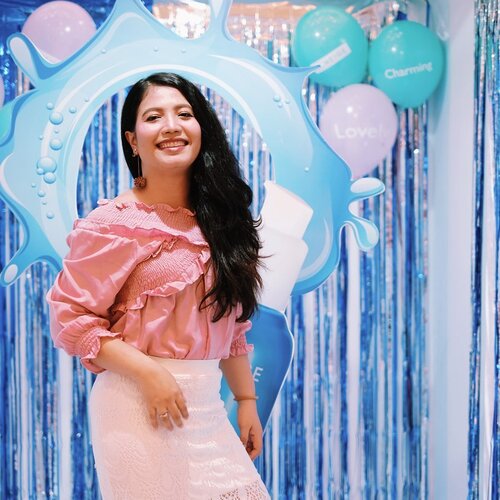 Weekend ini jangan lupa main ke Kokas ya! Karena di Grand Atriumnya ada event @laneigeid
#UnleashYourBeautyJKT
Banyak aktivitas seru... ada skin check, MUA dari Korea yang bisa make over kita langsung, games berhadiah produk, diskon produk dan bonusnya yang menggiurkan sekali. Besok bahkan ada performance Band Ten2Five loh. Cusss mampir! 😍
#LaneigexClozetteID
#ClozetteID
@clozetteid
#LaneigeIndonesia
#Laneige
+ View more details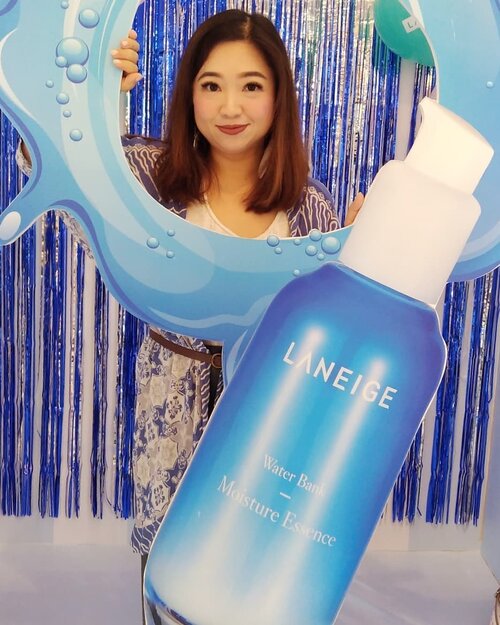 + View more details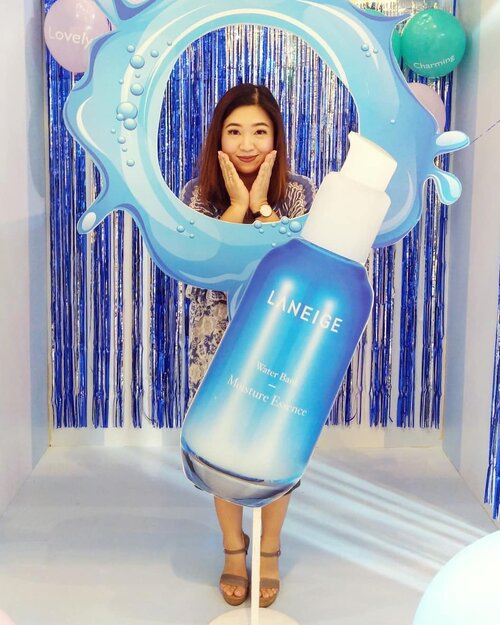 + View more details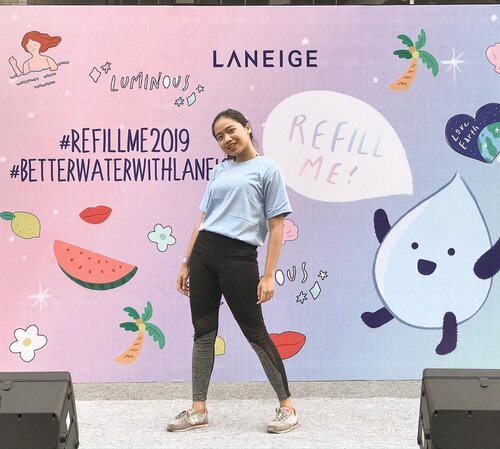 Seneng banget, aku bisa turut jadi bagian @laneigeid untuk membantu ketersediaan air bersih di Indonesia. Kegiatan ini bukan hanya bertujuan untuk donasi air bersih ke daerah-daerah, di sini aku juga seru-seruan sama temen-temen lain.
Tadi aku sama temen temen zumba bareng, berkeringat bareng, jadi makin sehat🥳
Di acara ini juga bisa skin check tadi. Ohiya, aku juga dapet botol minum loh supaya bisa selalu ngebawa air minum kemana pun tanpa harus beli.
Semoga dengan adanya kegiatan ini, daerah yang belum dapat air bersih bisa ikut merasakan menggunakan air yang bersih untuk kegiatan sehari-hari💞🥰
#RefillMe2019
#BetterWaterWithLaneige
#LaneigeIndonesia
#ClozetteID
+ View more details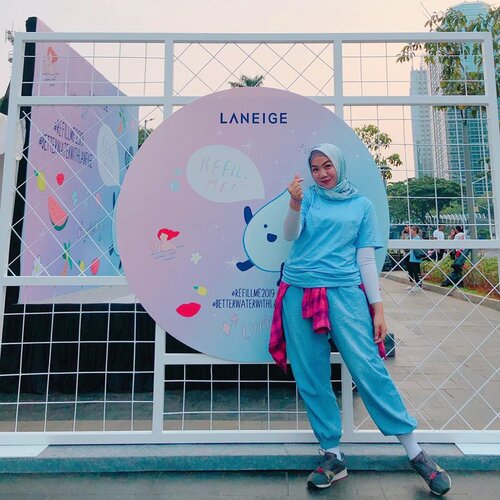 + View more details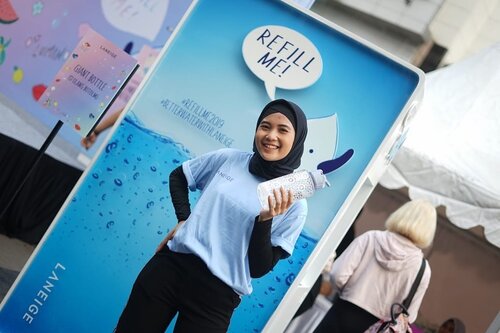 Serunya hari ini ikut campaign Refill Me dari Laneige Indonesia . Jadi campaign ini ditujukan buat ngajak kita2 buat kasih perhatian melalui donasi pembelian produk yang nantinya bakal disumbangin melalui Aksi Cepat Tanggap ke daerah yang krisis air di Tahun 2019. Jadi campaign ini penting banget, sehari-hari aja kita susah kurangin penggunaan air kan, gimana dengan orang yang ada di daerah krisis air ?Yuk ikutan juga, selain ada event ini, nantinya tanggal 12-17 November bakal ada rangkaian acaranya Laneige di Mall Kota Kasablanka, coba mampir ya!! @laneigeid @clozetteid
#RefillMe2019
#BetterWaterWithLANEIGE
#ClozetteID

+ View more details

loading ...
Back To Top