loading...
Search
31 RESULTS FOR LETSTRAVELTIFF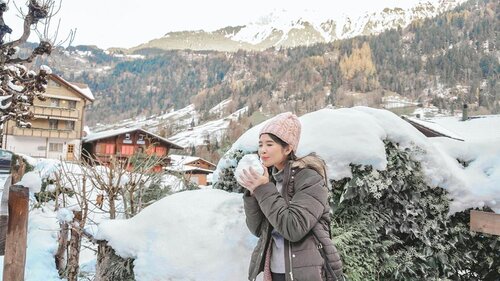 Daripada panik kena berita corona, mending baca tips biar ga seteres ala Tiffany ya 👇🏻👇🏻-Sering cuci tangan (cuci tgn pake sabun ya, jgn air doang)-Jaga imunitas tubuh-Gak perlu minum terlalu banyak vitamin (ntar overdosis)-Makan sayur buah (4 sehat 5 ga sempurna)-Olahraga (klo males, ngulet di kasur) 😜-Pakai masker klo sakit (klo buat nutupin wajah blm makeup jg boleh) -Bersin tutup pake tissue lalu buang di sampah (jgn ingus di lap di baju, aih..)-Hindari sharing makanan sementara waktu apalagi sm mantan.. 😂-Tangan jangan sering pegang wajah, cuci tangan dlu ya sebelum pegang wajah pacar 😂 upss...Pokoknya jangan panik ya, virusnya ga bakal nyerang km klo km sehat.. yg positif COVID-19 dan sembuh juga banyak. Jangan gegabah bli kebutuhan pokok, atau kebutuhan bayi. Kasihan klo langka barangnya mesti cari dmn dong? Harga masker biasa aku bli 17rb / box skr bs 350rb / box dan sold out dmn2.. gmn klo bnyk yg sakit dan butuh masker? Be wisee...Aku main salju dlu ya ☃️❄️🌬Take Care, Stay Safe, Stay Calm ✨
#letstraveltiff
#clozetteid
#tiffinswitzerland
#inlovewithswitzerland
+ View more details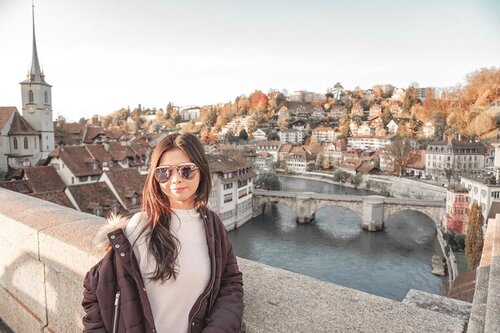 One of the best things about Switzerland is all the beautiful nature. Belum lagi ambiencenya yg selalu bikin hati adem apalagi ditemeni pasangan.. Eaaa... 🥰Happy Weekend guys!Jangan lupa bahagia ya.. ☺️.
#Letstraveltiff
#Tiffinswitzerland
#swiss
#clozetteid
+ View more details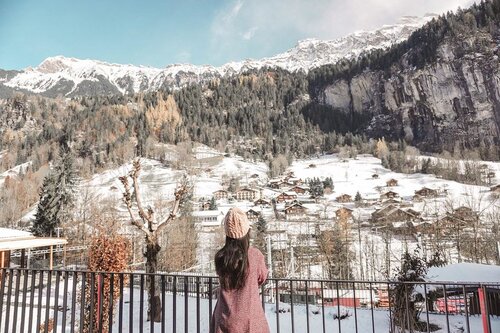 Hello 2020...Gak terasa uda bulan Februari aja..Kemarin sengaja detox sosmed agak lama supaya bisa punya banyak waktu buat keluarga ☺️ Piye kabare konco onlineku? Saiki lagi trending opoo? 😚.
#letstraveltiff
#clozetteid
+ View more details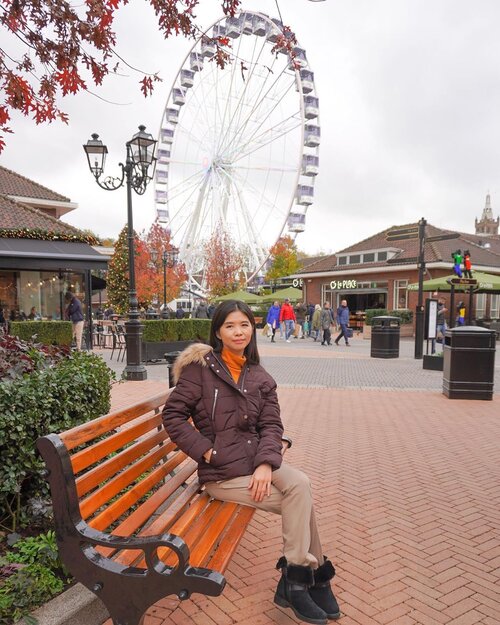 Seringkali kita melihat rumput tetangga lebih hijau 🍃 Hidup orang lain lebih sukses daripada kita, orang lain bisa menikmati fasilitas a b c, orang lain punya keluarga yg bahagia, dst dst.Ya, seringkali kita selalu membanding-bandingkan diri kita dengan orang lain. Kita selalu melihat apa yg dipunyai orang lain, dan ngga heran kitapun jadi "iri" dengan kenyamanan orang lain.Apakah itu hal yg positif? Yes, tentu aja dong kalau dengan kita iri bisa membuat kita jauh lebih baik, berusaha lebih baik, dan bisa mendapatkan yang orang lain punya dengan usaha kerja keras kita sendiri. Gak jarang orang sukses itu muncul karena suatu keadaan yg terus "kurang" karena melihat banyak orang lain yg selalu superior..Gengs, beberapa hari lagi uda menjelang akhir tahun nih. Pastinya banyak resolusi yg udah tercapai, bener gak ya? Seperti aku uda ada checked list beberapa bucket list & resolusi di tahun ini, tapi masih ada juga yg belum tercapai. Tapi gpp yg penting aku uda berusaha 🍂🍁 Ya, nggak? hehe.
#letstraveltiff
#tiffsharing
#clozetteid
+ View more details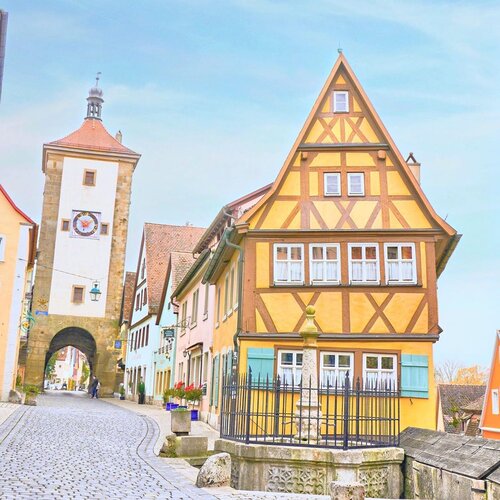 + View more details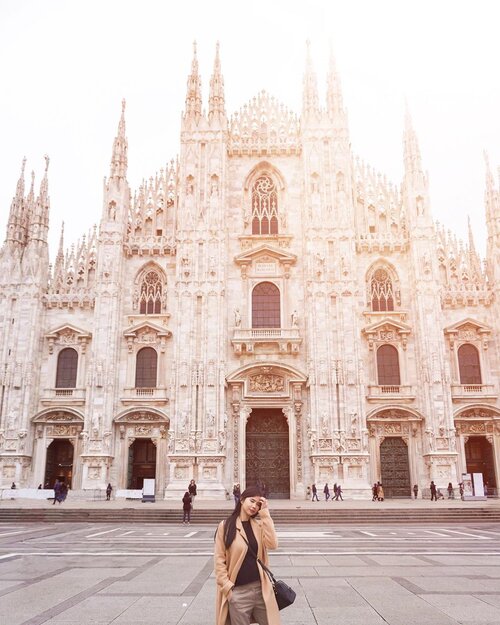 Toast to the ones here todayToast to the ones that we lost on the way'Cause the drinks bring back all the memoriesAnd the memories bring back, memories bring back you 🎶🎵.After landed, jet lag but excited to explore metropolitan city and recognised internationally as one of the world's most important fashion capitals, along with Paris, New York and London.Follow my our journey at IG story.Let's explore, let's get lost, and
#letstraveltiff
at Europe 🇪🇺.
#exploreitaly
#milan
#europetravel
#clozetteid
+ View more details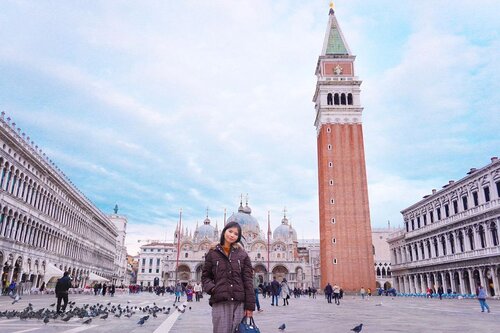 Venice is known to be one of the most romantic cities in the world and a very popular honeymoon destination, that's all media & internet say..It's true. The atmosphere in here, cafe, and the gondola rides especially with your partner ☺️ Go explore without maps because there are plenty of signs, and enjoy your journey 👩‍❤️‍👨Klo kesana jomblo gimana kak? Berdoalah supaya dapat pasangan orang Venice ya nak 😜✌🏻.....
#letstraveltiff
#venice
#ig_italia
#instagramitalia
#ilikeitaly
#italian
#veniceitaly
#clozetteid
+ View more details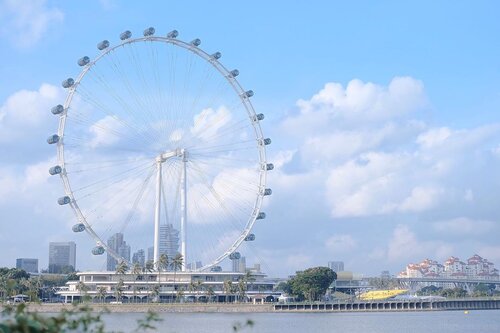 It's a long long journeyTill I know where I'm supposed to beIt's a long long journeyAnd I don't know if I can believeWhen shadows fall and block my eyesI am lost and know that I must hideIt's a long long journeyTill I find my way home to you....
#letstraveltiff
#visitsingapore
#exploresingapore
+ View more details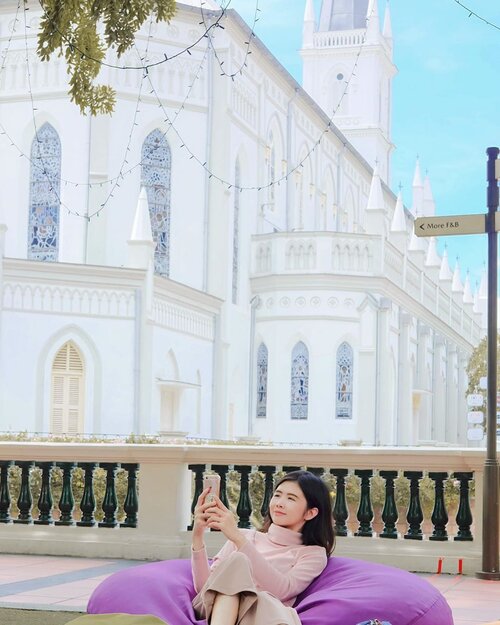 + View more details

loading ...
Back To Top