loading...
Search
7,179 RESULTS FOR LIFE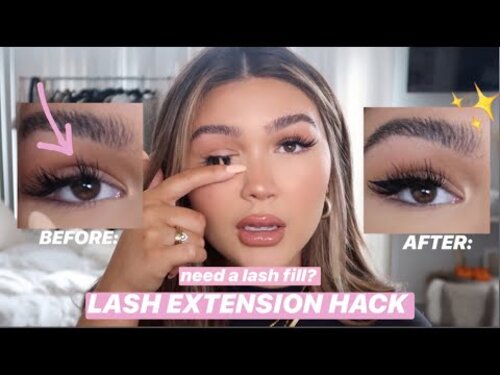 LASH EXTENSION LIFE HACK: AT HOME TEMPORARY FILL-IN! - YouTube
+ View more details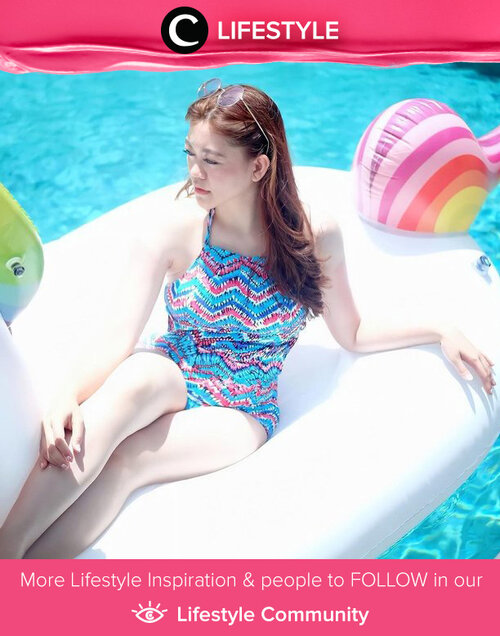 Clozetter @ghinaaulia said hello from her peaceful island life! Simak Lifestyle Update ala clozetters lainnya hari ini di Lifestyle Community. Yuk, share momen favoritmu bersama Clozette.

+ View more details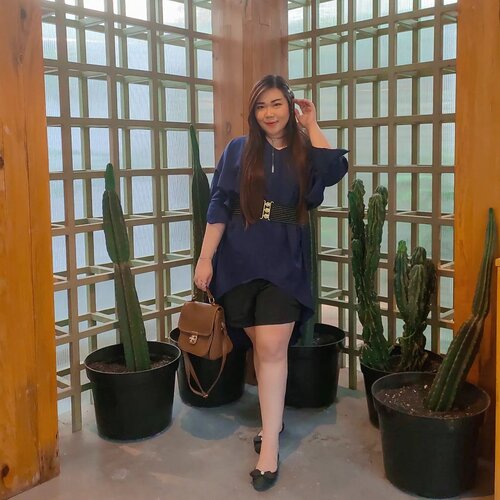 #Repost
from Clozetter @Mgirl83.
Did your fashion sense change after the pandemic?
Even though my taste doesn't change (as in i still like the same style, color, etc), i also embrace a more relaxed and casual wear now as i tend to go out in shorter period of time and in less formal occasions so i also tend to reach for looser clothing that i can just throw in and out easily (as we have to shower as soon as we got home).
Not only i buy less clothes (i used to buy clothes constantly lol, and sometimes in bulk. It sometimes baffles me how consumptive my life once was), shoes and bags, i also use the same bags and shoes a lot (for bags mostly that's because i got too lazy to move my stuffs for short outings).
I also find myself totally abusing some of my stuffs, like these loose shorts (that i already used a lot whenever i go out casually, even before the pandemic) that gets worn, washed and worn again on repeat because it's just so comfy and easy to wear lol.
Basically comfort wear has found a very special, permanent place in my heart after the pandemic (although i still very much like to dress up and long for days where dressing up to the nines are necessities again.
#ootd
#ootdid
#clozetteid
#sbybeautyblogger
#BeauteFemmeCommunity
#notasize0
#personalstyle
#surabaya
#effyourbeautystandards
#celebrateyourself
#mybodymyrules
+ View more details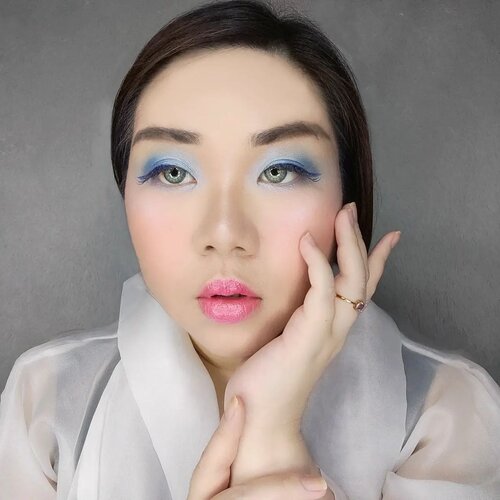 #Repost
from Clozetter @Mgirl83.
I was trying so hard to do an editiorial poses and then i realized i had absolutely no idea what i was doing so i had to google the poses and copy some of them 🙈.
Also, i think a slicked back hair is more editorial than my usual "curtain to shield my wide face" (and the fact that the inspo had a long straight hair and wore her hair slicked back convinced me) i didn't use any product on my hair tho (coz i almost have none lol) but i think the illusion is there 🙈.
I made this look for the 30 secs cleansing challenge but ofc i'm not about to do a whole elaborate look (it's the first time i put on falsies again after so long!) Just to take it off without taking any pictures!
I wanted to use light blue eyeshadows and highlight for a look for awhile now and then i saw a pic of an editorial model wearing blue themed makeup so i decided to recreate it, although if i'm honest when i first tried to take pictures i felt that the vibe was a Chinese demon again 😂😂😂, it's the hair and outfit choices probably 😂, but i think after copying the poses and slicked my hair back, it's better - at least i hope so!
Btw the blue highlighter doesn't look so blue in pictures, it's a lot bluer in real life that i often wonder how to pull of wearing blue highlighter out IRL?
Anyway, the blue highlighter (also used as eyeshadow) is from City Color Glow Pro Stellar Iridescent Highlighter Palette (one of my fave affordable highlighter palette) - you can get it from @kumurabeauty
For the best price!
#editorialmakeup
#blueeyeshadow
#BeauteFemmeCommunity
#SbyBeautyBlogger
#clozetteid
#startwithSBN
#makeuplook
#motd
+ View more details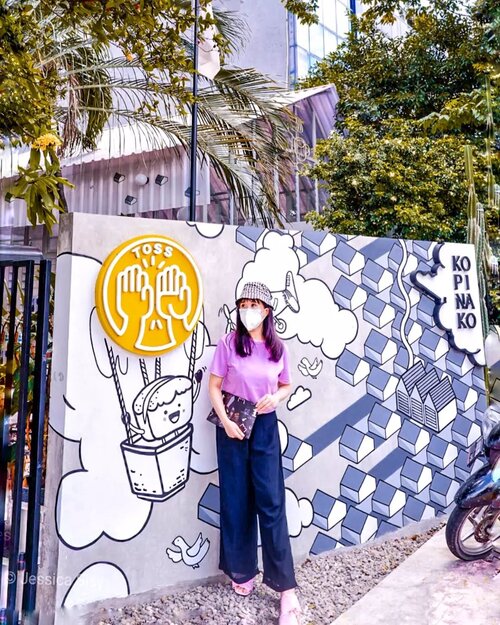 + View more details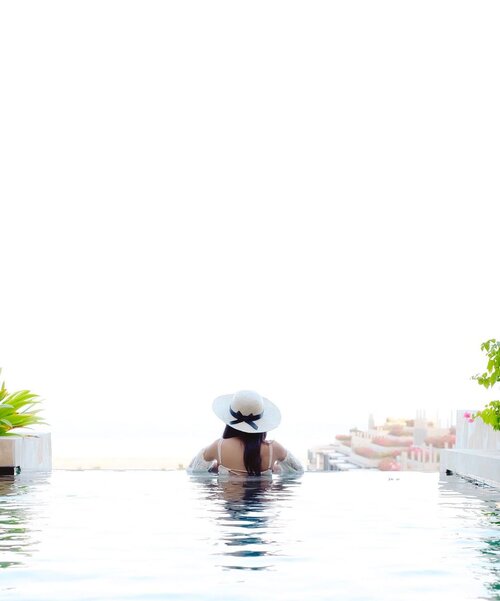 #Repost
from Clozette Ambassador @tephieteph.
I no longer allow people
to cause chaos within my life.
I'm learned that I'm deserving of peace. That I don't have to ask for love. I learned that I'm allowed to choose who I want around me, and who I never want near me.
This life is the only thing that is truly mine, and I refuse to feel guilty for wanting tranquility 🍃
.
.
.
#clozetteid
#apurvakempinskibali
#selfreminder
#notetoself
#remindertoself
#lifeisgood
+ View more details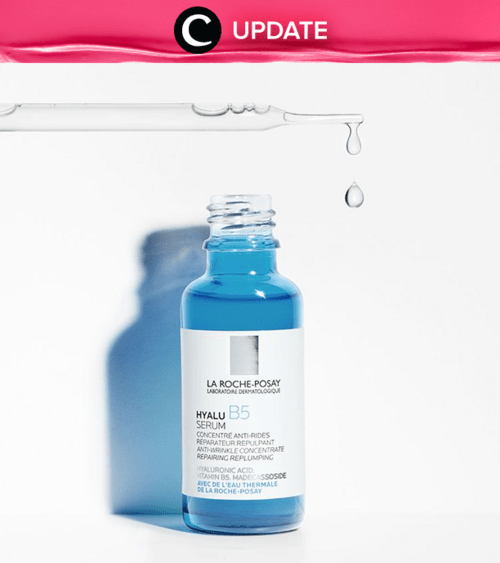 Access all of the high-quality skincare products from La Roche-Posay at Shopee now, and get your own dermatological skincare to claim the special offers! Experience a life-changing skin solutions with La Roche-Posay, and shop now. Lihat info lengkapnya pada bagian Premium Section aplikasi Clozette. Bagi yang belum memiliki Clozette App, kamu bisa download di sini
https://go.onelink.me/app/clozetteupdates
. Jangan lewatkan info seputar acara dan promo dari brand/store lainnya di Updates section.

+ View more details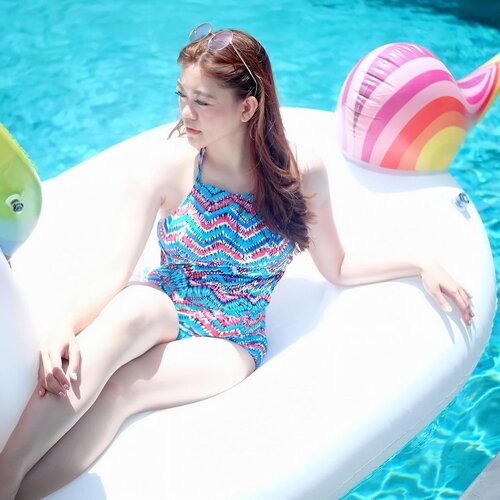 + View more details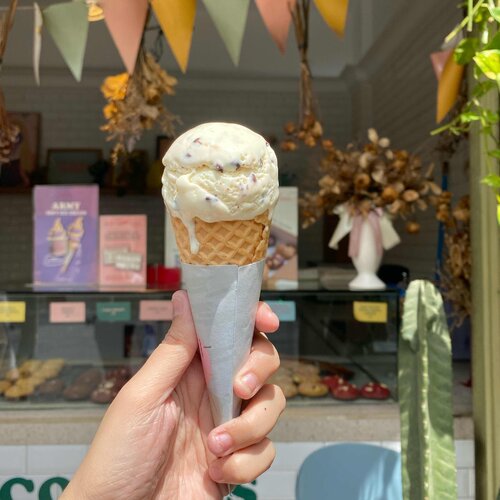 Life is better with ice creaMmM💓
+ View more details

loading ...
Back To Top