loading...
Search
6 RESULTS FOR LIGHTWEIGHTCHALLENGE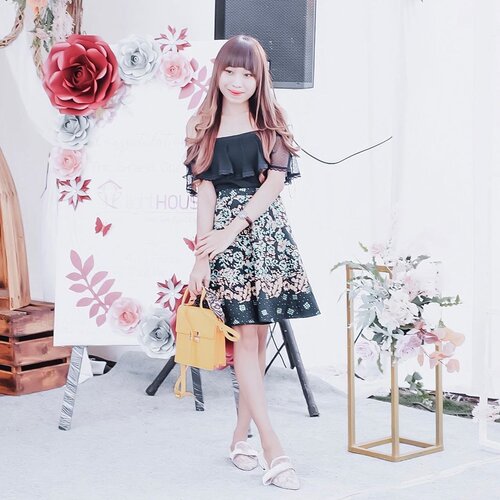 Congratulation @lighthouse_indo for the grand opening of Surabaya Branch 🥳
-
I'm so happy to be part of this event today. I've been known @lighthouse_indo for a long time. Masih keinget dulu, ini slimming centre yg memakai teknik komprehensif dan menawarkan penurunan berat badan yg signifikan selama 12 minggu. Gak heran dong sampe ada LWT (Light Weight Challenge) yg mengajak semua org untuk ngebuktiin hasil dr program @lighthouse_indo 😍
-
Lighthouse Clinic Surabaya ada di
JL WR SUPRATMAN 55, Surabaya
Penasaran detail @lighthouse_indo gmn? Check my stories now !
.
.
.
#clozetteid
#lighthouse
#lighthouseindonesia
#slimmingworld
#slimmingcenter
#healthydiet
#dietsolution

+ View more details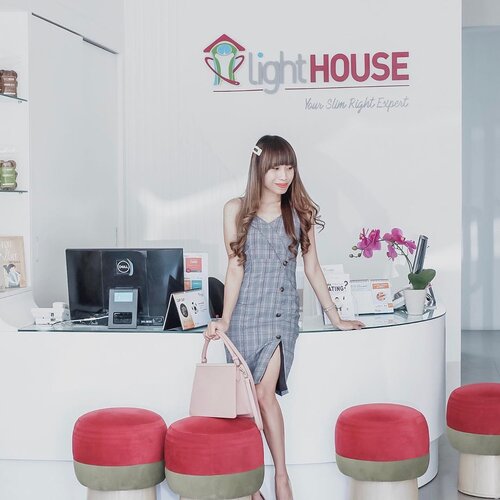 Proudly to announce you,
@lighthouse_indo clinic will open their branch in Surabaya officially as soon as possible 😍
-
I'm so happy !
Soalnya bbrp waktu lalu sempet dtg ke seminarnya, trs skrg d ajak buat "jajalin" klinik baru mereka di Surabaya. Bahkan klinik ini blm resmi d buka loh 🙈
-
Klinik @lighthouse_indo ini comfy bgt dan lengkap ! Ada dokternya — jd kita konsul dulu sblm pilih treatment, ada ahli gizinya — buat atur makanan kita (diet tanpa menyiksa dan banyak pantangan), ada apoteknya juga d dlm dan ada ruang treatmentnya yg lmyn gede d dlm. Selain itu, d bagian depan, uda terpampang rapi, rekomendasi snack dan beras untuk menunjang proses diet 😌
-
I'm so lucky !
Karena kmrn aku punya kesempatan liat LWC (LightWeight Challenge) yg d adain @lighthouse_indo buat semua klien mereka yg sdh menjalani diet selama 12 minggu. Asik kan? Ga cuma diet" aja, tapi yg sukses juga d apresiasi dong sm mereka. Banyak lagi hadiahnya. Well, yg plg menarik adl mereka jelas dong menjamin dlm 12 minggu akan ada perubahan.
-
Interest?
Check their IG or website.
Oh, you can check my blog about @lighthouse_indo too babies 🍃
.
.
.
#clozetteid
#LightWeightChallenge
#DimulaiDariNiat
#LightHouseClinic
#LightHouse
#HappyFork
#healthydiet
#easydiet
#happydiet
#healthylifestyle
#healthyfood
#healthyeating
#bloggersurabaya
#bloggerjakarta

+ View more details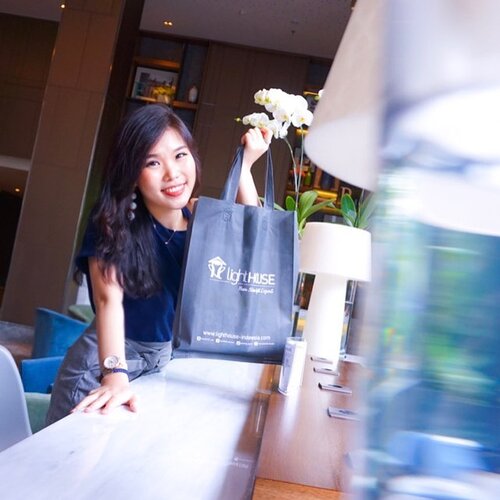 Attention for weight-loss survivor, @lighthouse_indo is coming to Surabaya!
LightHOUSE Indonesia is a clinic that focusing in weight-loss program. Founded by dr. Grace Judio-Kahl, MSc, MH, CHt, Dipl. AAAM, in 2014, they already have 8 branches in Jakarta and will open their new branch in Surabaya. Therefore, they hold their signature event called "LightWEIGHT Challenge" , 12 weeks weight-loss competition with assists from SlimRight Expert LightHOUSE Indonesia.
Here in the workshop, we learned much about this LightWEIGHT program including its benefits :
1. Tailor made ( diet according to the needs )
2. >15 years experienced
3. Effective ( better than conventional diet ) with the result : self-controlling on choosing foods, nutrition knowledge, not depending on dietary supplements.
4. Sustainable result
5. Comprehensive
Also, we learned about food facts that we usually think OK but actually it's not OK - and so on. Watch more on my IG story 😄.
#slimbacksurabayan
#weightloss
#program
#lifestyle
#aphroditesXLighthouseindonesia
#dimulaidariniat
#ClozetteID

+ View more details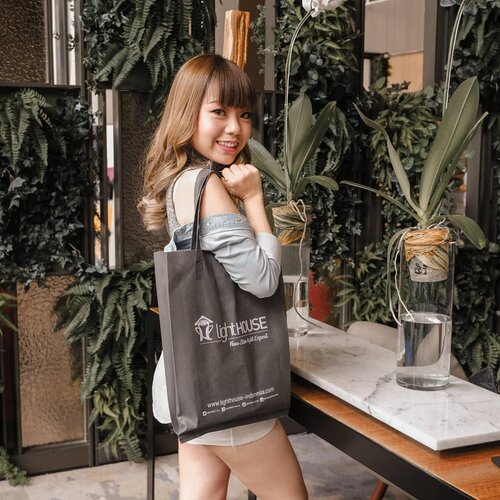 Malem minggu artinya bisa makan bebas uy, cheat day dari diet sesaat!Oya, hari ini aku seneng banget bisa punya kesempatan untuk datang ke workshop @lighthouse_indo dengan founder LightHOUSE, dr. Grace Judio-Kahl, MSc, MH, CHt, Dipl. AAAM untuk mengenal klinik LightHOUSE Indonesia dan paham tentang cara losing weight yang tepat! Es terooos ga bikin gemuk, tau 😜 kecuali es krim, banyak gula + krim - lain cerita!Kali ini, LightWEIGHT Challenge hadir di Surabaya sebagai awal perjalanan pembukaan klinik LightHOUSE yang PERTAMA di Surabaya! Apa sih LightWEIGHT Challenge? Ini adalah kompetisi penurunan berat badan selama 12 minggu, dengan pendampingan dari tim spesialis SlimExpert LightHOUSE! Jadi bukan usaha sendiri-sendiri gitcu, tapi juga dipantau dan diajarin cara menurunkan berat badan dengan benar + tepat say 💃🏻🕺🏻 Kepoin @lighthouse_indo lebih jauh deh di IG mereka dan perjuangan
#SlimBackSurabayan
menuju berat badan ideal!
#DimulaidariNiat
#slimbacksurabayan
#clozetteid
#bbloggers
#beautyblogger
#health
#healthylifestyle
#idealweight
#weightloss
#sbybeautyblogger
#surabayabeautyblogger
#aphrodites
#aphroditesxlighthouse
#lighthouse
#lighthouseindonesia
#slimmingclinic
#bloggerindonesia
#bloggerperempuan
#bloggerstyle
#indonesiabeautyblogger
#indobeautygram

+ View more details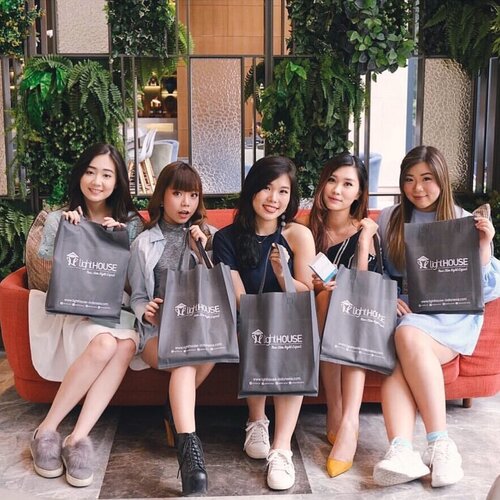 Earlier today @_aphrodites_ attending @lighthouse_indo workshop~ LightHOUSE Indonesia adalah sebuah klinik yang bergerak di bidang weightloss. Didirikan pada tahun 2014 oleh dr. Grace Judio-Kahl, MSc, MH, CHt, Dipl. AAAM, dan ada 8 cabang di seluruh daerah Jabodetabek. SOON buka di surabaya!!! Event signature LightHOUSE Indonesia "LightWEIGHT Challenge", yaitu kompetisi penurunan berat badan dengan durasi selama 12 minggu dengan pendampingan dari tim SlimRight Expert LightHOUSE Indonesia. Penasaran?Swipe to see more!!
#aphroditesxlighthouseindonesia
#aphroditesevent
#clozetteid
#cotd

+ View more details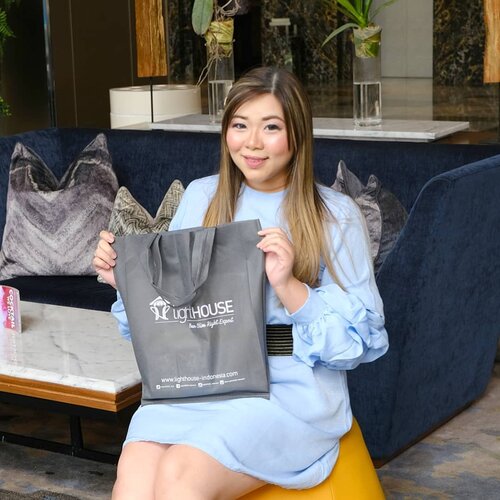 + View more details

loading ...
Back To Top