loading...
Search
2 RESULTS FOR LIVEHEALTHIERLIFE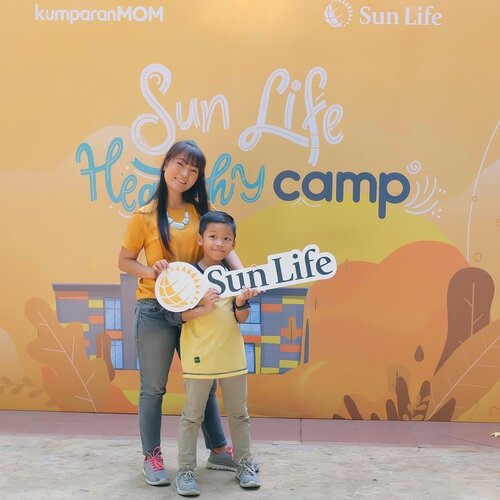 Hari Sabtu lalu, Mami Maya dan @destonmarvelle dateng ke event Healthy Camp bersama @sunlife_id dan @kumparanmom 🌻.Aku baru tahu lho kalau ternyata penderia diabetes anak di Indonesia jumlahnya banyak banget.. Ini erat kaitannya dengan pola makan dan aktivitas fisik si kecil, moms..Makanya berolah raga bareng si kecil setidaknya 3 kali seminggu adalah salah satu cara pencegahan obesitas dan diabetes anak...Di Healthy Camp kemarin, deston ikut Zumba class bareng om @ibnujamilo dan ikut lomba mewarnai.. Seru deh pokoknya!Ditunggu acara seru lainnya yah, and thank you for having us... 💕.
#LiveHealthierLife
#SunLifeHealthyCamp
#momandson
#qualitytime
#happy
#mommyblogger
#bloggerslife
#clozetteid
#destonmarvelle

+ View more details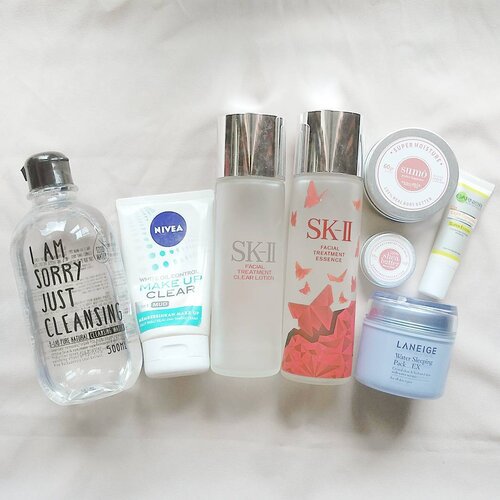 Nowadays, my skin is acting up by being dehydrated and dull. Here are the weapons I use to fight the problems in the night: 🔥I double cleanse my face using I Am Sorry Just Cleansing Cleansing Water from B-Lab (this is a cheaper alternative for Bioderma, though it's not odorless, it has coconut scent) and Nivea White Oil Control Make Up Clear Foam Mud, to make sure I get rid of oil, dirt, and pollution from my skin. 🔥I use SK-II Facial Treatment Clear Lotion using a cotton pad. My friend Tara recommend me to try double toning method by combining exfoliating toner & hydrating toner, but I didn't know much about it but I consider doing it in the future, since my skin is dull nowadays. *Eye-ing Pixi Glow Tonic here 👀* 🔥I pour SK-II Facial Treatment Essence to my palms and gently tap it on my face, under eye area, and neck. It helps another skincare to absorbs quicker and not sticky. 🔥As for serum, I use Garnier Light Complete White Speed Serum Essence. The texture is runny gel and absorbs quickly. It works to make my skin brighter, but actually I prefer oil-based serum since my skin is dehydrated now, like I feel it's oily but skin is flaking. Sad 😞 🔥To compliment the not-so-moisturizing-serum, I use Gulaco 100% Unrefined Shea Butter as night cream. I just rub a pea-sized amount on my palms until it melts and just pat on my skin, under eye, and neck. And don't forget to apply some on the lips. This baby helps my skin glows in the morning and it didn't feel heavy at all, plus it didn't clog my pores. 🔥When I wanna feel fresh and hydrated rightaway, I put a thin layer of Laneige Water Sleeping Pack_EX. It helps me sleep better because of the relaxing scent. 🔥Lastly, I use Gulaco Sumo Body Butter in Perfect Happiness. I like it because it smells heavenly and didn't feel heavy or sticky like other body butter, although it contains 40% shea butter.I know that skincare alone won't help me, so I started to live healthier life by drinking more water, exercise, and choose healthier food whenever possibleHey @tarradhes @diralyza @chikipriit, share your skincare routine, I'm curious 😘
#TFCShareTheBowl
#ClozetteID

+ View more details

loading ...
Back To Top