loading...
Search
3 RESULTS FOR LONGVACATION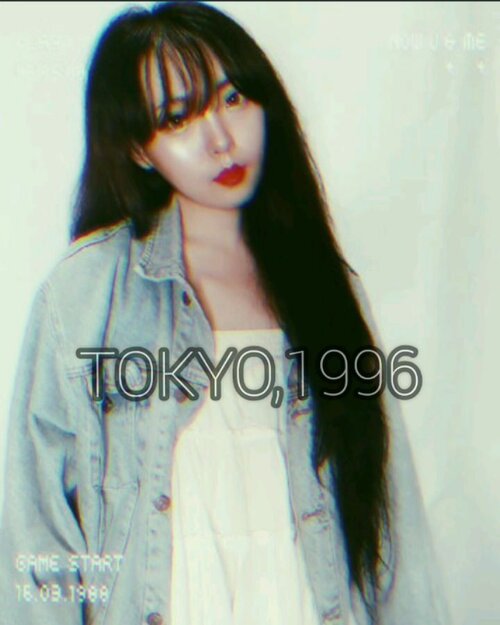 Tokyo, 1996..90's Kiddos, raise your hand! I've tried to deliver a feeling, from a Japanaese woman from 90's that finally found her true love. .'La La La Love Song' in Aiyuki's style. Uh, i feel forever in love everytime i sing this song. Tbh, i feel more comfortable to sing this way than the rock one. I enjoying the rhythm, give all my heart, feel every words, and this is my very own singing style. Calm, feminine, romantic, and soft as a cotton, lil'bit oldies but i love it. Piano will always be my favourite one. I feel like i can express all my emotions through its melodies. .Btw, this song just remind me about my Puppy love, a long time ago, when i was sooo geek. Um, yeah. Can you imagine, i loves to stalk my crush when he was playing basketball. 😆 reminisving the past, there were times when i was too shy to say hello, i think he will freak out when he found an 'art-girl' who loves to express her feeling through drawing, writing and singing. And not that 'social'. He always taking over my mind. And everytime i sing this song, he bring that feeling back to me. A puppy love that never go away 😆 just spinning around like a merry go round! Ofc i don't have a feeling for him again right now, but he still bring that memories back everytime i see a basketball 💕.Um, i love those random memories that make me smile, no matter what's going on in my life right now..This is a 90's Japanese love song that will bring back your memories darls, let my voice become your lullaby. This is what I want you to feel it, everything my heart's been hiding. So bittersweet, but perfect melodies...Check the full version video on my Youtube : AIYUKISS CHANNEL..
#LalalaLoveSong
#LongVacation
#Jdrama
#dorama
#Japanesedrama
#90s
#ドラマ #懐かしい
#melodies
#music
#sing
#singer
#song
#cover
#lovesong
#歌 #歌曲 #歌手 #カバーソング #可愛い #メイク  #オシャレ
#makeup
#kawaii
#beauty
#style
#japan
  #ファッション #かわいい
#clozetteid
+ View more details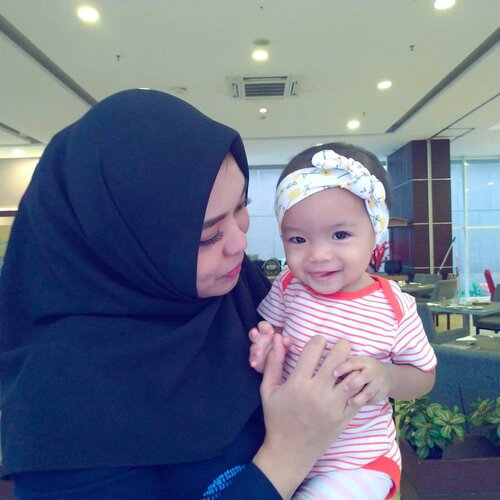 RISSA REWEL MAU TUMBUH GIGI! 🐭Selamat pagi! 🌦️☔..Masih belum move on dari long vacation kemarin. Pengennya libur terus biar suami juga di rumah. Cuacanya enak, mendung2 melow gimana gitu, paling enak kelonan sama anak di kasur ☺️.Semalam anak ini cranky luar biasa. Nangiiiis and reweeeeeeeeel selama sejam lebih! 😖 Sampe jam 1.30 pagi bayangkan 😒 mana aku harus bangun subuh buat masak and kerja. Aku takut kurang tidur aku jadi stres and stamina aku drop. Aku harus manage stamina dengan baik.Stock sabar aku hampir menipis. Gak ngerti dia rewel kenapa. Exhale...inhale. Akhirnya aku takut emosi, tak tinggal tidur aelaah semalem gak brenti2. Jadi dia nangis sendirian. Auk ah laap! Akhirnya suami dong yang jagain. Dia begadang. Thanks to my husband! 🤗💕🧡 Sebelum bingung, aku udah cari tau dulu kenapa.Udah diganti popokUdah makanUdah kenyangBaju juga gak basahGak demamDia nangis sampe keringetan kuyub 😒 padahal AC kamar cukup dinginnya.Kemudian hipotesa aku adalah mungkin Rissa mau tumbuh gigi, makanya rewel luar biasa.Akhirnya suami cari solusi. Dari baca2 literatur, saat anak mau tumbuh gigi, berikan teether yang sebelumnya direndam air es atau es batu dulu. Jadi teethernya dalam posisi dingin. Karena saat anak mau tumbuh gigi, gusinya gak enak. Jadi dengan dia menggigit teether dingin akan membuat dia lebih baik.Begitu kata literaturnya Kemudian aku kasih teethernya.Ternyata masih aja rewel. Aku capek. Aku ngantuk 😒Akhirnya aku ambil solusi lain.Aku coba susuin (lagi). Sebelumnya ufah disusuin 1 jam lalu.Kemudian dia nenen sambil tidur. Finally dia tidur beneran.ALHAMDULLILLAAAAH 🙏Anak rewel itu emang misteri ya. Tapi kalo lihat senyumnya yang kayak gini happy and cerah ceria, stres and masalah kembali hilang ya.
#ClozetteID
#parenthood_moments
#momlife
#monday
+ View more details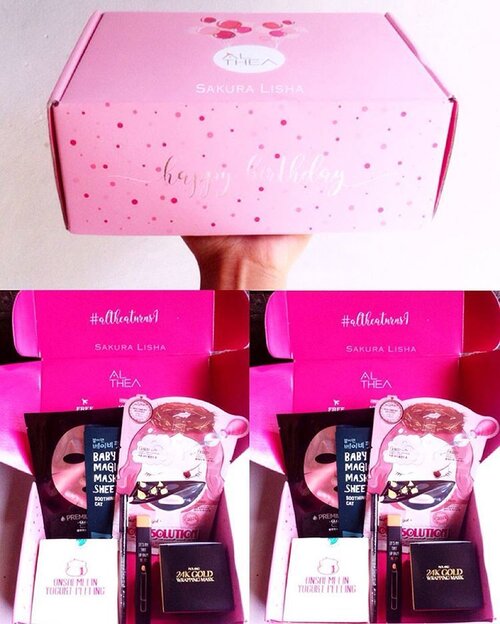 + View more details

loading ...
Back To Top