loading...
Search
223 RESULTS FOR LOVEME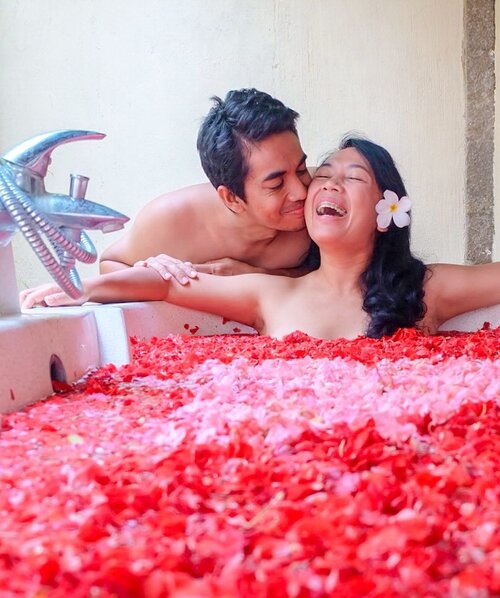 Cowok yang suka cium-cium gue ini ulang tahun di bulan April ini. Happy birthday, mantan patjar! God must've been thinking about me when He created you 😘😘. You know how to make me happy, understand how to handle me, and loving me uniquely. You're the best I ever have 😘😘
.
I pray every night for your being, for your health, career and everything. Thank you for being you. Thank you for being the reason I look forward tomorrow.
.
.
.
.
#birthday
#couple
#family
#aries
#april
+ View more details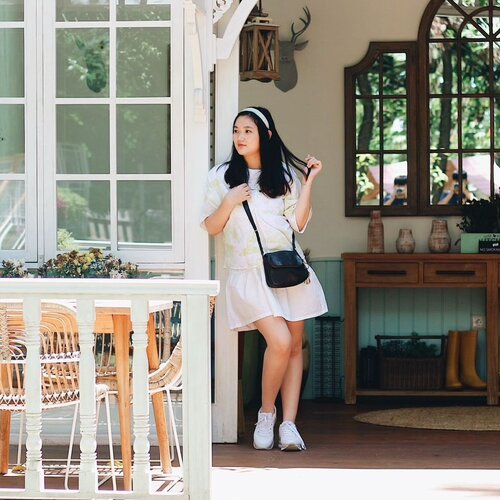 + View more details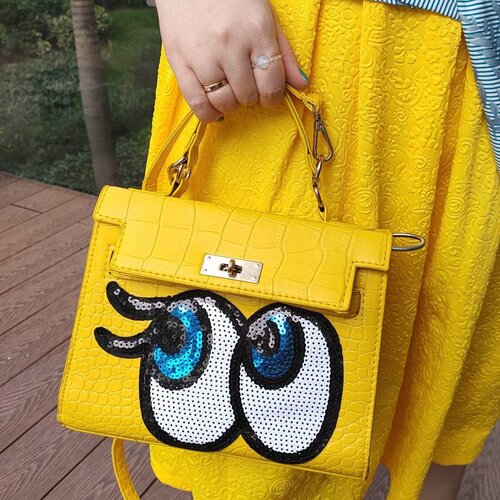 Accessories completes the look!The bag was bought years ago because i really wanted it, obviously it's a Korean brand inspired dupe (i cannot remember the actual brand's name but it was really popular a few years back) but i don't like it enough to buy the actual name brand, lucky i didn't because i ended up only using it for the first time in years after getting it - meaning i'm really not THAT into it, yea? Lol... I love me some designer bags but i have to truly love it before i invest in them, otherwise it'd just be waste of money collecting dust in my closet!I also love my earrings, they are different left and right. As an OCD and someone who really loves balanced, matchy things, i surprise myself that i enjoy wearing mis-matched earrings (or even just one side of earring)! The dangly one was a hassle tho with masks on, my mask's strap keeps on tangling on them 🤣🤣🤣.
#accessories
#fashion
#BeauteFemmeCommunity
#SbyBeautyBlogger
#clozetteid
#startwithSBN
+ View more details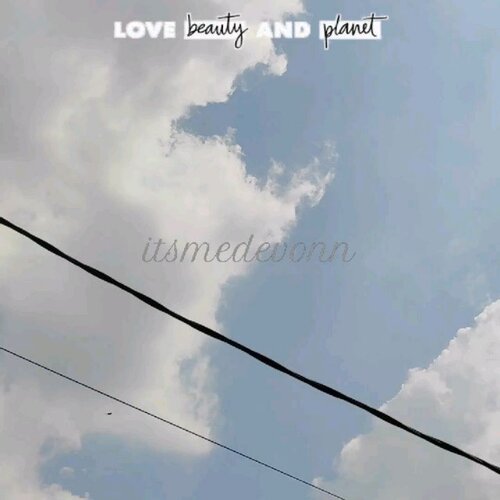 Ini adalah salah satu self love yg gw lakuin di rumah, saat udah makin garing sama suasana yg begini aja.
Tetap harus bersyukur diberi nikmat oleh Allah SWT sampai detik ini.
- Menikmati cerahnya cuaca (walau lately sering bgt mendung cenderung ujan)
- Merawat diri dengan cara mandi, yess... Mandi adalah salah satu bentuk self love / Me time yg seru loh.
- Merawat wajah sambil drakoran dan minum kopi dari @stojo.co.id
Disini gw pakai rangkaian Muru Muru Butter& Rose Aroma dari @lovebeautyandplanet_id Mulai dari head to toe.
Rangkaian ini bikin rambut dan kulit glowing luar dalam.
Seperti yg kalian tau juga nih, LBP selalu bikin produk yg ramah lingkungan, bahan alami terpercaya , vegan, dan cruelty free.
Pastinya kualitasnya so pasti bagus bgt.
Yuk kita lakukan
#smallactsoflove
mulai dari
#selfcare
salah satunya pakai produk dari
#lovebeautyandplanetid
@lovebeautyandplanet_id
#clozetteid
#lbplovers
#bodycare
#skincare
#facethenaturalyou

+ View more details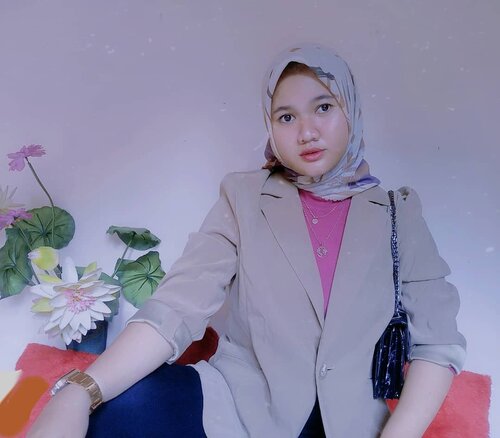 + View more details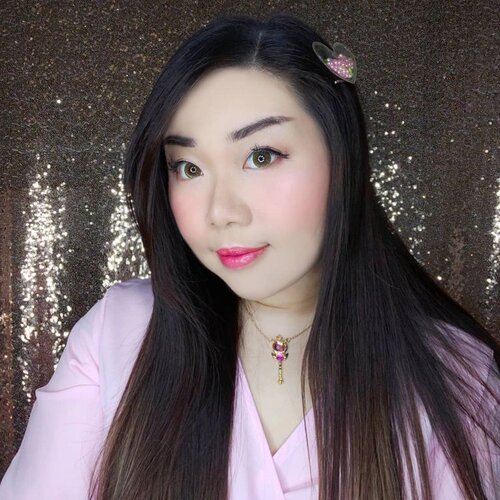 + View more details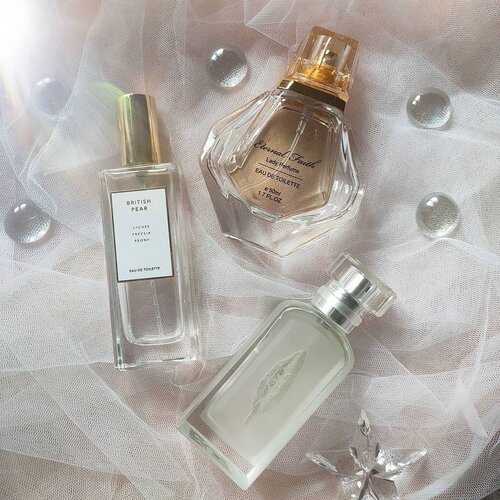 Welcome to
#mindysperfumecollection
part 1!
I rarely talk about fragrances on my IG but i am actually a fragrance addict and i definitely cannot leave the house without wearing perfumes, i'd feel naked!
While i love me some designer and luxury perfumes, Miniso is a real game changer for me and i am crazy in love with their perfumes (most of them are dupes for luxury perfumes, but safe to use unlike those fakes, i developed eczema for the first time when i was clueless and used "bibit" perfumes on my skin), the interest was high when i made a poll on my IGs on wheter or not i should list my Miniso perfume recommendation, i have so many of them but here are the ones that i almost finished (swipe to 2nd pic to see all 5, i just think the other 2 are not pretty enough for the cover 🤣🤣🤣).
1. Fascinating Sakura - My least fave out of the 5 but still very nice. Has a unexpectedly sexy and slightly masculine hint. This one is the cheapest (and also the smallest) of Miniso perfumes that i have, the size is perfect to take traveling.
2. Dancing on Seashore : Bay of Biscay - Sweet but elegant. If you like vanilla scent, you should check this out. This line has a lot of nice variants!
3. Eternal Faith - One of their perfumes with the best, most elegant bottle - . Mature and elegant smelling perfect for nights out.
4. British Pear - from their Jo Malone dupe line, down to the bottle 🤣. This one is fresh yet musky, best for when you want to smell expensive 😁.
5. Green Tea - my ULTIMATE favorite of all of their perfumes, doesn't smell like Green Tea at all (fyi, i hate green tea) instead it actually smells fruity, and i suddenly remember that it reminds my of DKNY Be Delicious (one of my all time fave perfumes). This one i would actually repurchase!
How about you? Do you like Miniso perfumes too? If you do, tell me your favorite, i would love to check them out as i feel like i need to add to my collection now that i have pretty much emptied 5! (Well, i have a few use left out of the 3 in the first pic but the other 2 are completely empty!)
#BeauteFemmeCommunity
#SbyBeautyBlogger
#clozetteid
#startwithSBN
#socobeautynetwork
#perfume
#perfumecollection
+ View more details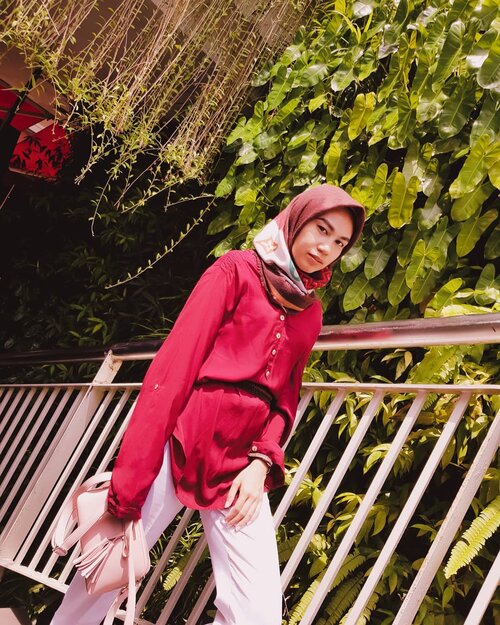 I have a little eye with a sharp gaze, thin smile, thick eyebrows, being cool. Sometimes I know, I seem like I don't care about something and act ignore. However, I am a great observer, disliking actions that I think are meddling. I will speak when asked, be hush is much better than sounding patronizing. Although, sometimes, I like left go. Whatever I comment is honest, to the point, not everyone likes it. And they told me or else they think I am not a nice person, so...If you already know me, you will know who am I! And I don't need permission to explain. People can love me or hate me! That their choice.
#clozette
#clozetteid

+ View more details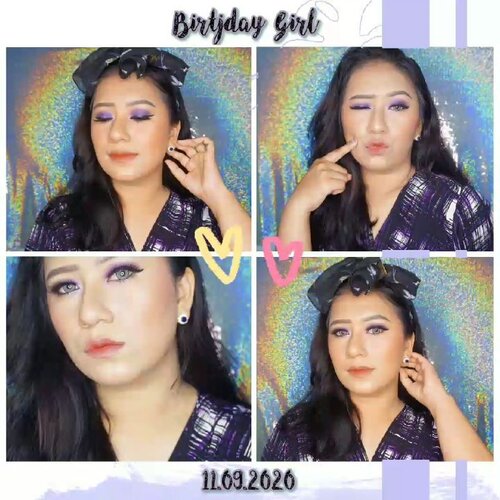 Thank You, Jesus, Thank You, JesusThank You, Lord, For Loving Me [2]September 11th is the date when God allowed me to be born into the Sibarani and Sipahutar family.Can only say, thank you Jesus, thank you for everything. Thank you for making me so precious in Your eyes.Ulang Tahun kali ini beda banget, lebih berasa suasana kekeluargaanya dan hati ini terharu 🤗Dikala waktu tidak ada yang tahu kapan akan berhenti, kali ini ulang tahun ku dikelilingi moment moment yang sangat hangat bersama Keluarga ku dan Keluarga Suami , doaku semoga semua temen2 Instagramku sehat selalu 💜, thank you JESUS . Love , Your Son ....
#HappyBirthdayToMe
#ThankYouJesus
#11092020
#SpecialDay
#ImBleesed

+ View more details

loading ...
Back To Top