loading...
Search
11 RESULTS FOR MAGICWORDS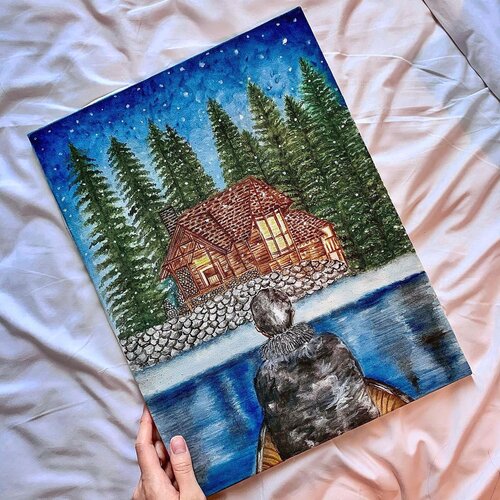 First post in 2021.Just want to express how much I miss exploring the world and blending with the nature 🌲, so I decided to make my brushes & paints useful again after years.Well, life is just like a canvas. You can just let it blank and leave it useless or you can put some strokes and colors on it although you may not sure how the result is.You take 100% responsibility to it because it's yours.We only have one canvas after all. What you're going to do with it? 😄.Check out my recent IG Story to get your
#MagicWords
in 2021 ! HAPPY NEW YEAR FOR YOU & BELOVED ONES! 🎉Btw, can you please help me suggest the title for this painting ? 😄✨
#happynewyear2021
#yearofblessing
#happynewyear
#artwork
#painting
#ClozetteID

+ View more details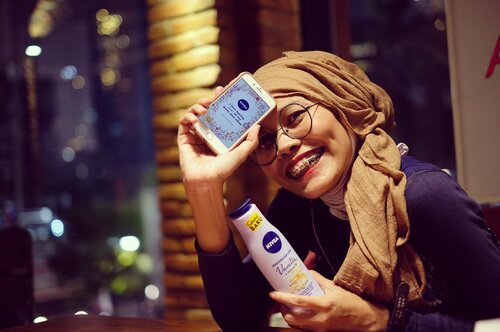 + View more details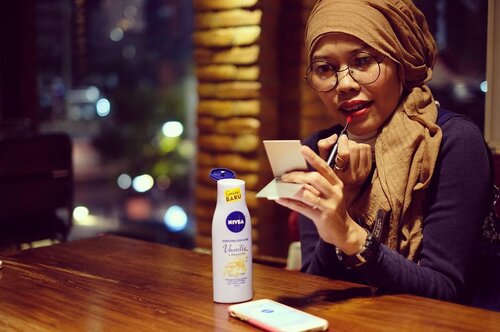 + View more details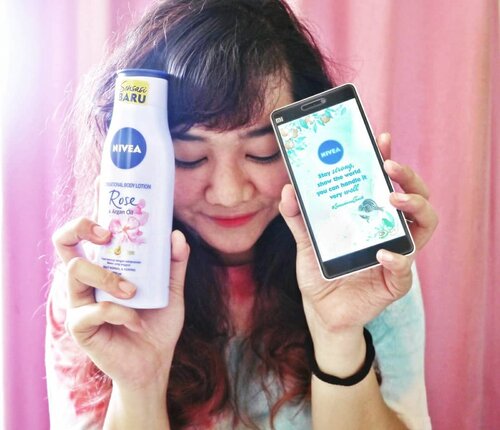 Having a constant pain in your body could make you frustrated. You have a lot of plan, but in the end you do nothing because your body is giving up, cannot take you anywhere. Too worn out to do anything, even to do some works.
When I see this Magic Words Card from @bigbearandbird (ONE OF MY FAVE ILLUSTRATOR!), I feel like it reminds me to stand up and keep fighting. "Stay STRONG, show the world you can handle it very WELL!" So I read this Magic Word like a mantra, because I know I'm strong enough to survive this every single day. And I did survived this day.
Having some me time with my fave flower (ROSE!) in this new
#SensationalTouch
lotion from @nivea_id at night, keep my skin hydrated while I sleep.
Do you have any magic words, @aalvid, @gravityaroundme, @lindaleenk? .
.
.
#beauty
#skincare
#bodylotion
#clozetteID
#clozette
#bigbearandbird
#niveaid
#ilovemybody

+ View more details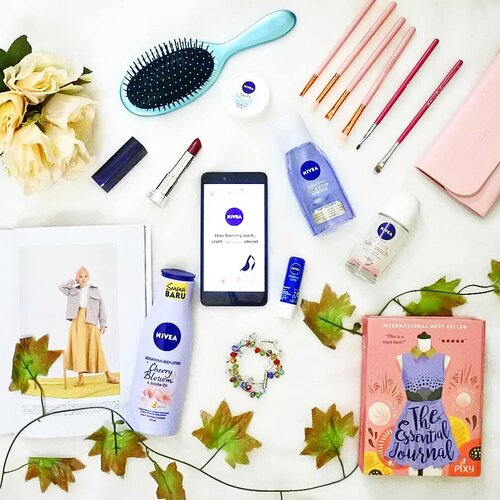 Ada yg bilang kekuatan paling besar itu ada di dalam diri kita sendiri. Tetapi aku yakin kita tetap membutuhkan Mantra ajaib untuk selalu mengingatkan bahwa kita special dan kita bisaaa.. Seperti magic word dari @NIVEA_ID yg beneran jadi energi positif buatku setiap harinya. Ditambah dengan setiap produknya yg ngga pernah terlewatkan untuk aku gunakan. Paling favorite sih produk terbarunya yaitu NIVEA Sensational Body Lotion yg bikin hariku lebih berseri dan bersemangat 💕
#SensationalTouch
#ClozetteID
#Flatlay

+ View more details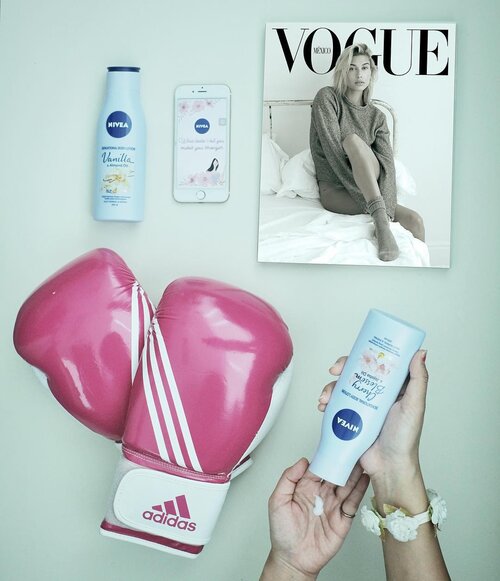 + View more details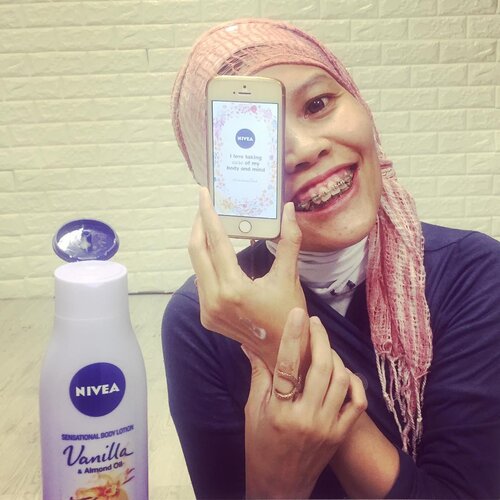 + View more details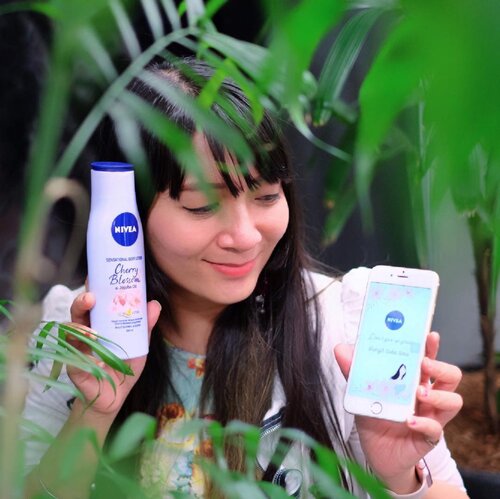 + View more details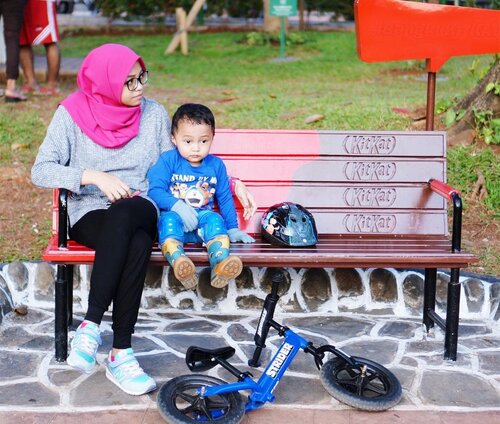 Dari 3 magic words, yang paling susah itu ngajarin anak minta maaf! Padahal aku mau Xylo jadi orang yang kalau salah ya mengaku salah terus minta maaf..✨ Tips ngajarin anak minta maaf ✨.Contohkan kalau kita juga minta maaf di depan dia dengan keras dan berulang. Lebay aja. Ingat, punya anak itu 90% akting, 10% real parenting 😂.Terus jangan lupa jelaskan mengapa harus minta maaf. Iya, balita juga butuh penjelasan lah. Jelasin aja kenapa orang harus minta maaf. Minta maaf tanda orang baik, orang tidak baik tidak minta maaf..Setelah itu, kalau memang ada momen anak salah, tunggu anak sampai dia mau minta maaf. Tunggu meskipun itu butuh berjam-jam sampai dia lupa. Ingetin lagi kalau dia masih harus minta maaf karena dia salah..SUSAHNYA WOHHHHH. SUSAH BANGET! Baru dua bulanan ini berhasil kalau dia merasa salah, dia langsung peluk dan minta maaf. Padahal dikasih tahu soal maaf udah dari kecil banget loh hhhh..Lengkapnya ada di blog ya! annisast.com postingan paling atas! 👌🏻.
#tipsparenting_ast
#clozetteid
+ View more details

loading ...
Back To Top