loading...
Search
155 RESULTS FOR MEISUNIQUEBLOG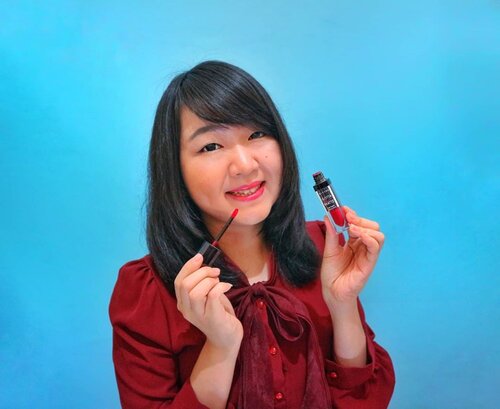 RIVERA COSMETICS, salah satu brand makeup favoritkuuu, terutama micro powder dan Eyebrow Matic-nya! 😍
.
Nah, beberapa minggu lalu, aku baru dapet paket dari @RiveraCosmetics (hasil kolaborasi dengan @ClozetteID).. Di dalam beauty box-nya, ada:
♥️Rivera Luminuous Micro Powder 02 Natural
💝Rivera Bold Intense Eyebrow Matic Gray
💗Rivera Bold Intense Liquid Liner
❣️Rivera Moisture Glow Lip Gloss in 02 Sparkle Pink
💖Rivera Gotta Be Matte Lip Cream in 301 Vibrant Red
.
Aku baru tau ternyata Rivera udah ada Lip Cream na juga.. 😍 Baguskah?
.
Kurang puas ah kalo cerita disini..😅😜🤪Complete review is updated on
#MeisUniqueBlog
or
#linkonbio!
Mampir, yuk! 😊
.
.
.
.
.
#ClozetteID
#ClozetteDaily
#makeupreview
#LiveLifeEmpowered
#RiveraXClozetteIDReview
+ View more details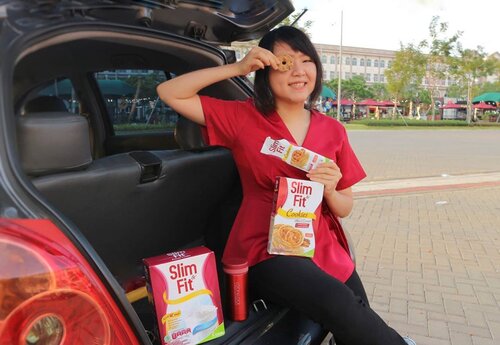 Siapa yg baper tiap kali nimbang, eh jarumnya malah makin ke arah kanan? 🙈🤣🙊🙆🙋.Berhubung aku tuh doyan ngemil, badanku tipikal yg gampang melar kalo ga dijaga dengan olahraga rutin..😅.Selain rutin berolahraga, aku juga mulai menjaga pola makan.. Nah, biar diet ga nyiksa dan bikin lemes, aku mulai mengganti cemilanku dengan susu dan cookies dari Slim&Fit.. Aku suka banget cemilin cookies rasa Raisin Cinnamon-nya.. Bikin kenyang lebih lama dan cuma 90 kalori per sachet..😍👌.Penasaran pengen coba juga? Kalian bisa beli produknya via offline store (Carrefour, Alfamidi, Farmers Market, Superindo, Diamond, dkk) atau via online di Shopee.. 🛒.Nah, kalo belanja di Kalbe Store, jangan lupa pake kode SlimFitXMei01..Setiap pembelian 150.000, kalian bakal dapet-in diskon 30%, lho!! 😍💕.Yuk, ikutan Slim and Fit 30 DAYS CHALLENGE bareng aku! 😊Complete review will be coming soon on
#MeisUniqueBlog
[email protected]
@slimnfitID
#AyoBerubah
#BeSlimNFit
#SlimNFitYourDietPartner
#SlimNFitXClozetteIDReview
#ClozetteID
#ClozetteIDReview
+ View more details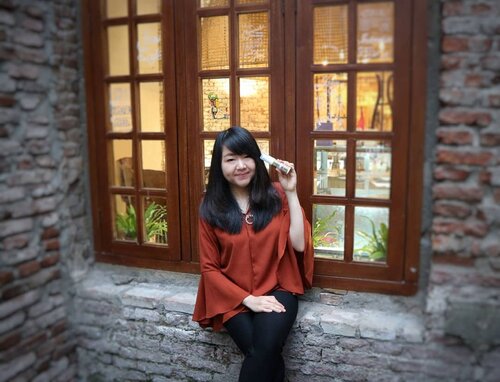 + View more details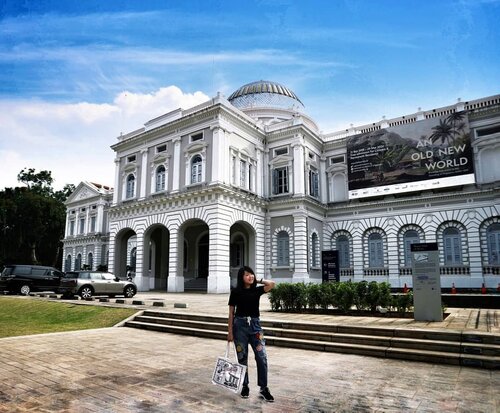 "A nation is great not by its size alone..It is the will, the cohesion, the stamina, the discipline of its people and the quality of their leaders which ensure it an honourable place in history" - Mr Lee Kuan Yew.Pengen tau sejarah Singapore secara instan? Coba deh berkunjung ke National Museum of Singapore.. Berbeda dengan museum bersejarah pada umumnya, museum ini tuh dikemas dengan konsep modern, sehingga nggak terasa membosankan..😍.Honestly, aku bukan anak yg antusias banget dengan sejarah.. Eh, pas berkunjung kesini, aku malah jadi tertarik untuk explore setiap spot-nya..🤩.Selain konsepnya unik, tempatnya instagrammable pula! Jadi sekalian hunting foto di depannya, deh.. 😆 Kalian tertarik berkunjung ke Singapore dalam waktu dekat?Psst, aku punya rekomendasi 9 tempat instagrammable yang wajib dikunjungi di Singapore, mulai dari yg free hingga berbayar tapi bisa jadi jauh lebih murah dengan @travelokaxperience...Penasaran? Mampir yuk ke
#MeisUniqueBlog!
Link:
http://www.uniqueblogofmei.com/2019/10/tempat-wisata-instagrammable-singapore.html
......
#TravelokaXperience
#XperienceSeru
#exploreSingapore
#girlpowertravel
#NationalMuseumofSingapore
#picoftheday
#TravelokaBlogContest2019
#VisitSingapore
#ootd
#instasg
#travelgram
+ View more details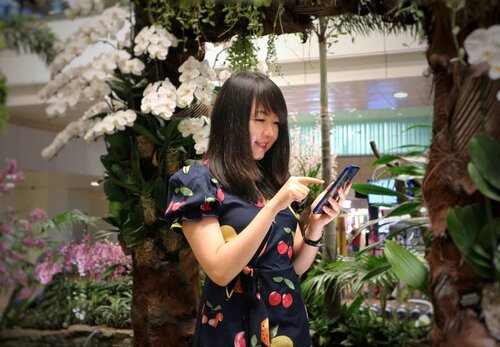 Perfect Day with Perfect Lunch! 💕💕💕
Baru gajian dan pengen jajan, tapi takut kantong jebol pas tanggal tua?🙈😆😜 Bayar pakai GoPay aja! Psst, Uniquesss bisa dapetin cashback s/d 50% di banyak merchants, lho! 😍😍😍
.
Masih bingung cara top up GoPay dan mau jajan apa aja? Jangan bingung-bingung ah.. Mampir aja ke
#MeisUniqueBlog
#linkonBio
buat baca cara top up GoPay tanpa biaya admin dan rekomendasi tempat jajan favoritku.. Dijamin ketagihan! 😜😊😆
.
.
.
.
.
@gopayindonesia
#PastiAdaJalan
#GoPayPayDay
#LebihBaikPakaiGoPay
+ View more details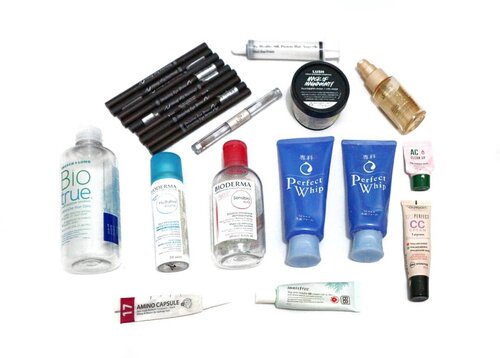 My Empties Makeup+Skincare till June 2019..💞💞💞 Yas! Ada kebanggaan tersendiri bagi cewek yg doyan coba cobi, tapi bisa pakai makeup/skincare sampe abis bis bis, bahkan di-repurchase saking suka-nya.. 😍
.
Ada apa aja sih?
💞Etude House Drawing Eyebrow
💞Bausch& Lomb Bio True Solution
💞LUSH Mask of Magnaminty 💞Bourjois Perfect CC Cream
CC Cream
💞Senka Perfect Whip Cleansing Foam
💞Bioderma Sensibio H2O Cleansing Water
💞Bioderma Hydrabio Facial Mist
💞 Elf Clear Lash Brow & Mascara
💞Innisfree Bija Anti Trouble BB Cream
💞Loreal Absolut Repair Lipidium
💞CP-1 Amino Capsule Hair Treatment Serum
💞CP-1 Silk Ampoule Hair Serum
💞Etude AC Clean Up Pink Powder Mask
.
Kurang puas ah kalo cerita disini tentang review lengkap-nya satu per satu.. Bisa jadi dongeng kali yee..😅 Complete review is coming soon on
#MeisUniqueBlog..
😊
.
.
.
.
.
#ClozetteID
#ClozetteDaily
#skincare
#mask
#masker
#acneprone
#sensitive
#lush
#haircare
#emptieschallenge
#senka
#loreal
#makeup
#etudehouse
#cp1
#eyebrow
#flatlays
#emptiesreview
+ View more details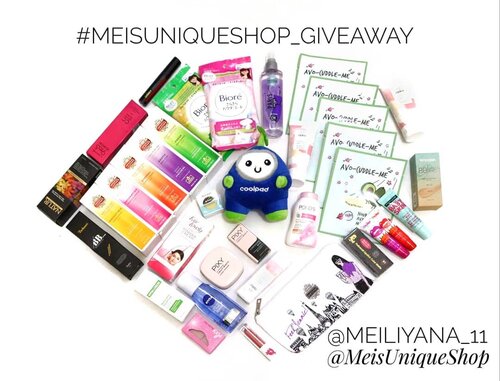 + View more details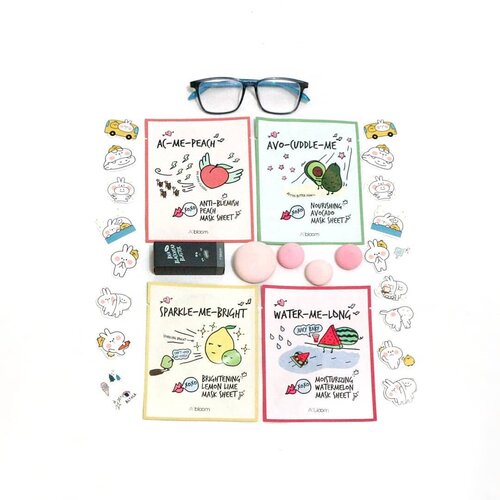 Daripada pusing kepo'in kerusuhan di tipi, mending maskeran sambil nonton K-Drama aja ahh..🎭🎭🎭
Congratulations @altheakorea for A'Bloom Series new launch!
.
Ga tahan liet packagingnya yg cakep dan unyu banget.. Plus, harganya affordable, nggak bikin kantong jebol..😍
.
Althea Korea A'Bloom Series terdiri dari:
🍑 Fruit Mask Sheet (avocado, peach, lemon, and watermelon)
Masker 'goceng' yg kualitasnya nggak murahan.. Aku pun ikutan belanja waktu first launch na.. 🛒Aroma esens nya nggak terlalu strong.. Overall, aku suka varian peach dan watermelon na..🍑🍉
.
🌸 Giant & Baby Meringue Puff
Beauty Blender nya bouncy dan soft saat diaplikasikan di kulit.. Foundation dan concealer-ku jadi lebih gampang nge-blend dengan beauty blender ini, apalagi dengan Baby Meringue Puff..💞💞💞
.
🖤 BHA Blackhead Blaster
BHA blackhead blaster memiliki kandungan Charcoal dan Tea Tree untuk membasmi komedo.. First impression ku, produk ini nggak terasa harsh sama sekali di kulit sensitifku dan malah ada sedikit 'cooling sensation' na saat diaplikasikan..😍❄️
.
Complete review on
www.uniqueblogofmei.com
#MeisUniqueBlog..
Visit
#linkonbio
.
.
.
.
.
#AltheaAngels
#AltheaAbloom
#AltheaKorea
#masksheet
#indonesianblogger
#skincare
#clozetteID
#BeautieSquad
#beautyCollabID
#kbeauty
#wakeupandmakeup
#FeaturedonAlthea
#beautybloggerIndonesia
+ View more details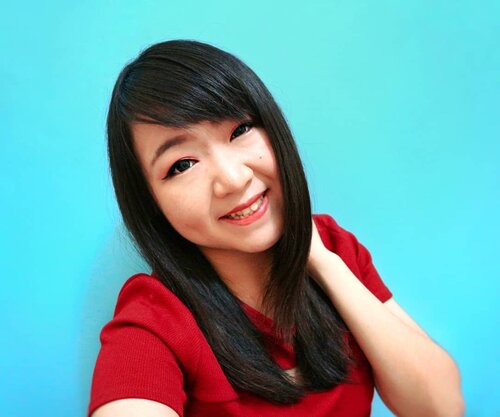 + View more details

loading ...
Back To Top