loading...
Search
14 RESULTS FOR MYBOLDLOOK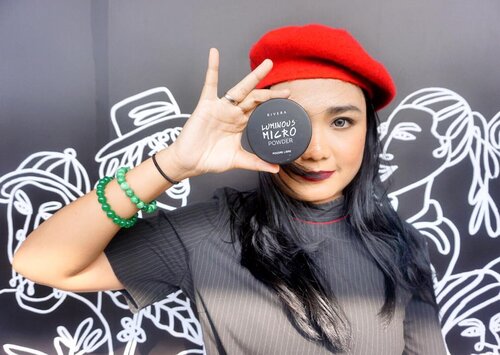 + View more details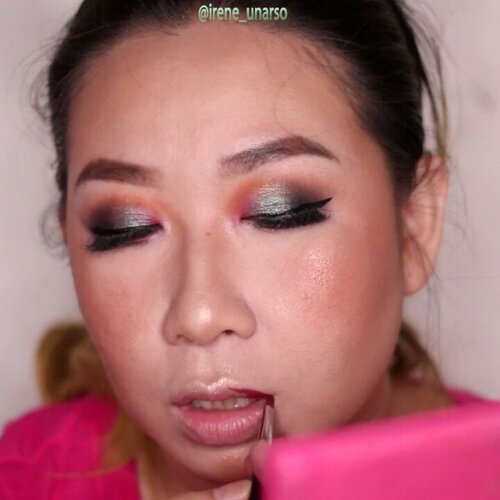 + View more details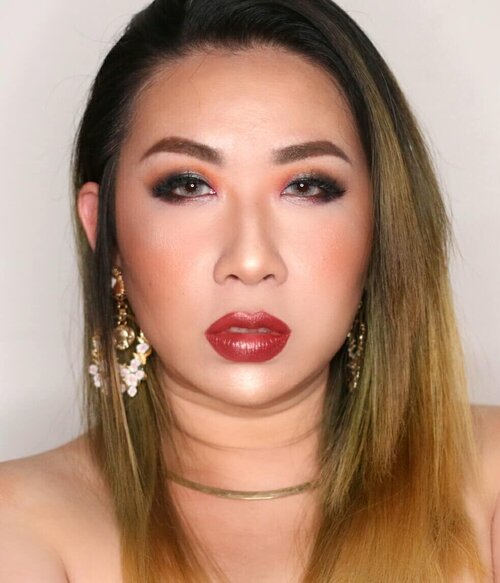 + View more details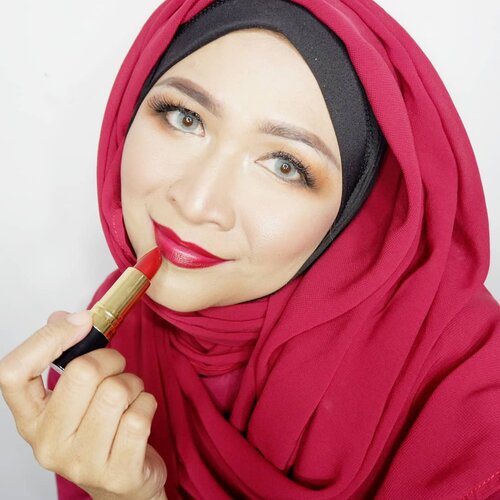 Makeup bold menurut aku ,harus didukung pula oleh kepribadian yang berani,berani dalam arti yang positif. Makeup bold harus didukung oleh aplikasi yang tepat agar tidak terlihat berlebihan atau norak, untuk bibir yang bold riasan mata aku aplikasikan dengan warna-warna yang lebih natural, sebaliknya utk riasan mata yang dramatis, gunakan warna bibir yang lebih nude. Keseimbangan dalam makeup bold itu penting ,agar tampilan lebih enak dilihat. Tapi kembali lagi ke pribadi masing-masing karena makeup is art, dan art tidak tidak dibatasi oleh aturan yang baku.Lipstick by @revlonidSuper Lustrous Lipstick - Love is On
#myboldlook
#revlonindonesia
#makeupbyedelyne
#makeupartist
#makeupandhijab
#makeupinfluencer
#starclozetter
#clozetteid
#kbbvmember
#beautybloggers
+ View more details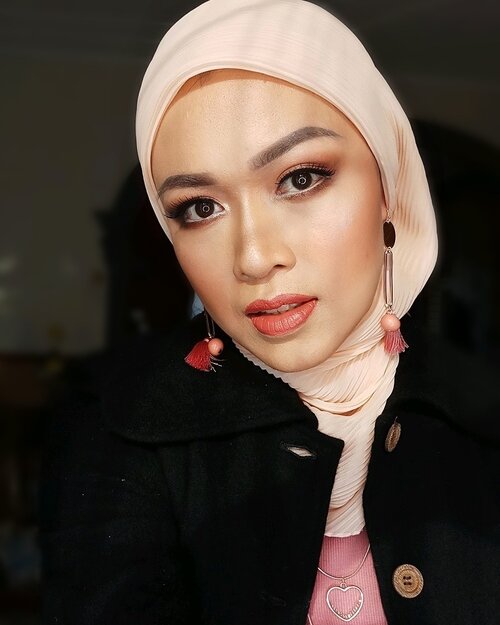 Talking about the INTERNATIONAL LIPSTICK DAY. It's a big day for every Beauty Enthusiast like me. Many of us celebrate it by creating Lip Art, Lip Swatches, and whatever you may say, at least wearing your favourite lipstick is reward enufff 😄. By the way most cosmetic companies hold a competition on this day. How about me? Well, competition is in my blood. Joining a competition will sharpen my skills, lower my ego, to face the truth and keep practicing to improve myself even if I can't be a winner, it will also give rise to the kindness and gratitude within if I do emerge victorious, keeping me humble and grounded. It's not about the prize, it's not about the pride either. I just love to learn and want to be better person than who I was yesterday. What do you guys think? 😊😊😊 . .
Oh and by the way, I'm wearing Super Lustrous Lipstick No.117 - Almost Nude from @revlonid
@revlon. I might not be looking bold enough with this lip colour, but I think you can be BOLD IN GOOD WAY by your personality. "Whatever you can do, or dream you can do, begin it now. Boldness has genius, power, and magic in it."
. .
#InternationalLipstickDay
#motd
#makeupforhijab
#lipart
#lipstick
#wakeupandmakeup
#makeup
#makeupaddict
#makeupjunkie
#beautysecret
#beautybloggerindonesia
#indobeautygram
#clozette
#clozetteid
#medanbeautygram
#zonamakeup
#zonamakeupid
#beautyjunkie
#beautyenthusiast
#beautyblogger
#makeupideas
#ivgbeauty
#hudabeauty
#anastasiabeverlyhills
#manalmuffin
#hijabblogger
#MyBoldLook

+ View more details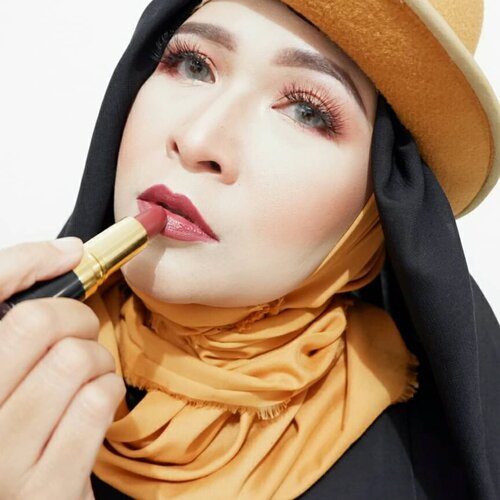 + View more details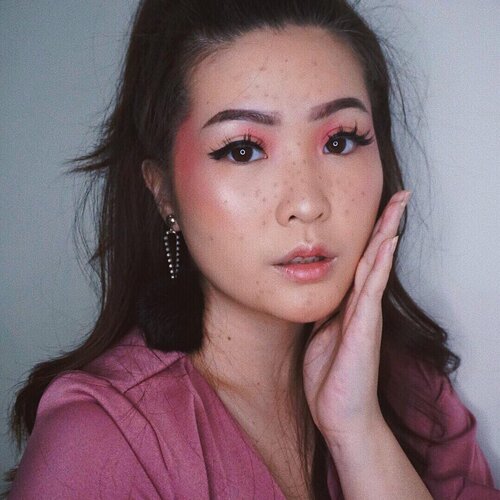 🌸 Pink Blossom Freckles 🌸
-
The story behind
#MyBoldLook
: My makeup, my rules ‼️buat aku apapun warna yang aku pilih, seberapa banyak complexion yang aku pake dan seberapa tebal lipstick aku. I don't care what people say, since banyak banget di bilang "ga cocok warna nya, kulitnya jadi kusam" "ew, terang banget lipsticknya. It doesn't suit you" "ya ampun tebel banget ya makeupnya. Sayang sama kulitnya"
Etc.
why should you? If you like the colors, wear it. If you think you look good with so many makeup on your face, go for it. That's why aku selalu bilang kalo makeup has no limit dan ga ada yang salah sama sekali. Even though, eye makeup udh 'pop-out' dan we still want to add another bright and contrast colors. It doesn't matter. It's just the matter of your taste. Besides, Lipstick is my final battle *lol. Karena ketika makeup udh 95% tanpa lipstick tetep ada yang kurang and yet lipstick is very powerful weapon, because it can boost my confident plus sebagai pemanis. Even there's time dimana aku ga pake makeup, pasti aku poles sedikit warna di bibir karena gamau kelihatan pucet, terus pastinya lebih enak di lihat (re: ga pucet) dan lebih percaya diri kalo accidantly ketemu orang yg di kenal tanpa sengaja 😁✌🏻
💄 : @revlonid super lustrous lipstick 423 pink velvet
-
#motd
#clozetteid
#GhinaMOTD
#indobeautygram
#indobeautysquad
#bvloggerid
#gengbvlog
#kbbvmember
#kbbvfeatured
#beautychannelid
#bunnyneedsmakeup

+ View more details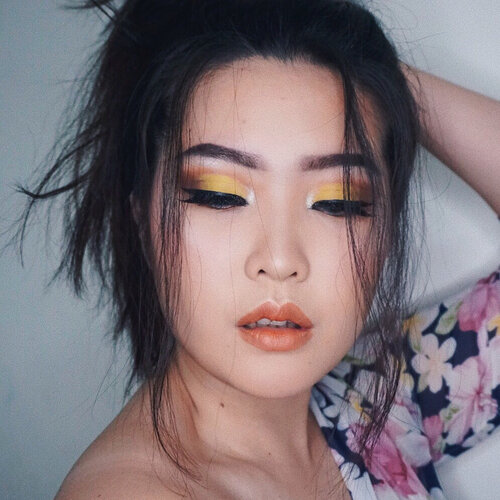 Do you know that 'color has strong impact' on your makeup? Thats why makeup has no limits. Bold makeup is just the matter of taste. There are a lot of options, which is you can put a lot of makeup to make your kind of bold makeup or you can play with colors either bright, dark, neutral colors etc or maybe with lipsticks. Lipstick is like a weapon that gives you power. The secret in this picture
#MyBoldLook
actually just make one part of my face 'pop-out', which is my eyes. When I decided to make my eyes pop out, I choose neutral color lipstick as a final touch. Its mean keep it in balance and doesn't look too much. So, I choose @revlonid super lustrous lipstick (240 sandalwood beige)💖. This lipstick doesn't really pale, but a little bit orangey chocolate. I'm quite confident with every color of the lipstick that I choose, especially nude color cause it gives more confident and balance at the same time 💄✨ -
#motd
#clozetteid
#GhinaMOTD
#indobeautygram
#indobeautysquad
#bvloggerid
#gengbvlog
#kbbvmember
#kbbvfeatured
#beautychannelid
#bunnyneedsmakeup

+ View more details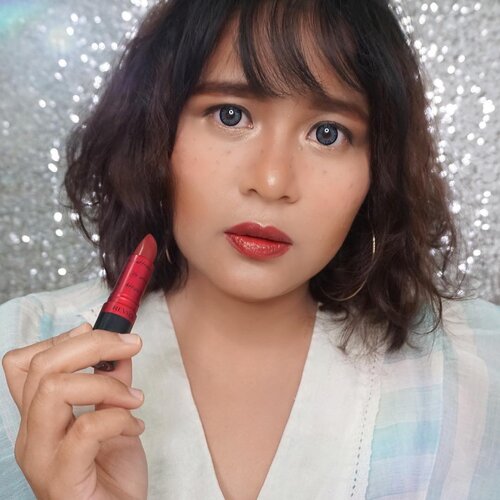 + View more details

loading ...
Back To Top