loading...
Search
8,562 RESULTS FOR NO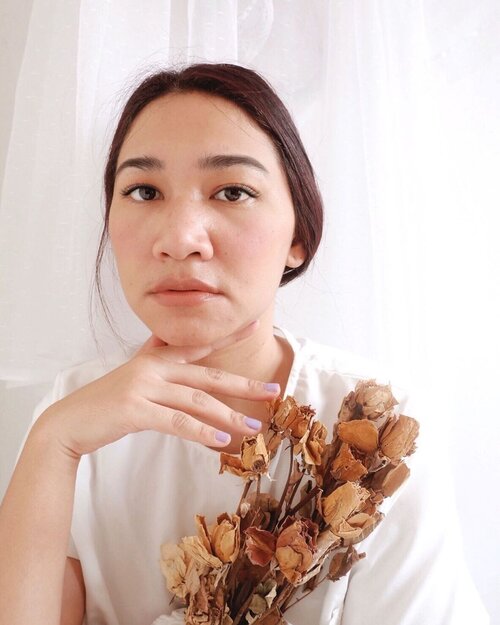 SORRY FOR THE FULL FACE PHOTO (HAHAHA not the usual thing that I post eh!)-Anyway, this is the look on makeup "no makeup" with @roseallday.co in lips & cheek. :)-
#WearRose
́andSlay
#ClozetteID

+ View more details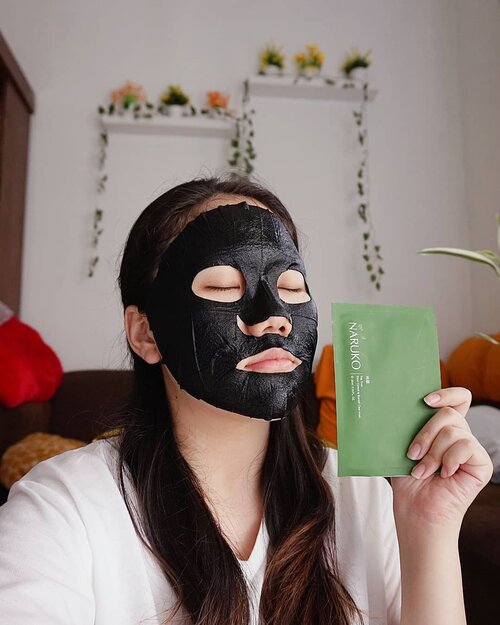 Masker terbaik buat acne prone skin pas cuaca lagi panas-panasnya 👉 @naruko.indonesia Tea Tree Shine Control & Blemish Clear Mask 💚 Cooling sensationnya ampun enak banget di kulit dan bikin pores looks smaller. Kemerahan dan jerawat meradang juga jadi lebih calm setelahnya. Biasanya aku kalau pakai masker yang ada dingin-dinginnya gini sering jadi merah kulitnya karena ada ingredients yang gak cocok but this one 👌 Aku kombinasiin juga sama Tea Tree Clear Lotionnya dan aku pakai daily sebelum moisturizer. Sekarang kulitku jarang redness dan no new acne hampir 1 minggu! Daebakkk~
+ View more details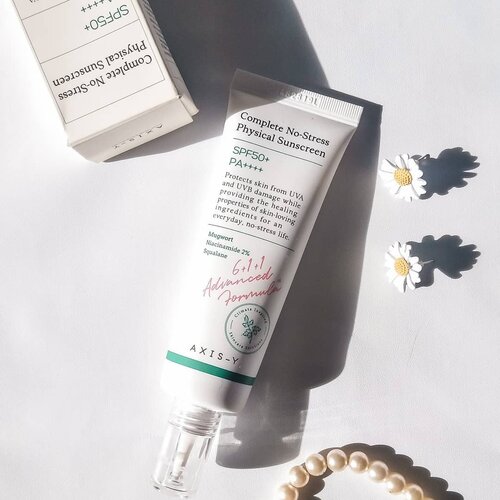 🌞Axis-y Complete No-Stress Physical Sunscreen SPF50+ PA++++🌞
.
Tekstur sunscreen @axisy_official ini cream yang ringan dan gampang diblend dikulit, gak berat sama sekali.
Dikulitku suncreen ini gak bikin whitecast tapi lebih ke efek tone up kulit aja. Oia ini gada wanginya sama sekali ya.
.
Finish sunscreen ini benar2 matte banget, oily skin bakal super happy pake ini karena gak bikin kilang minyak..jd aku super recommended buat para oily skin type. Tp Untuk kulit kering kayak aku, kalian kudu banget kenyangi kulit dgn hidrasi yg super Nampol terlebih dahulu sebelum pake sunscreen ini.
.
Sunscreen axisy ini juga menurutku kayak anti air gitu. kalau lagi cuci muka tanpa pake sabun dan cuma air doank,rasanya ini sunscreen masih ada dikulit muka,terasa sekali gak hilang. Jadi kayaknya cocok jg ni dipake untuk berenang 😁 karena sunscreen nya gak bakal luntur.
.
#axisy
#sunscreen
#reviewsunscreen
#physicalsunscreen
#startwithsbn
#sbn
#clozetteid
#skincare
#skincareroutine
#axisysunscreen
#sunblock
#completenostressphysicalsunscreen
#GNAPPROVED
+ View more details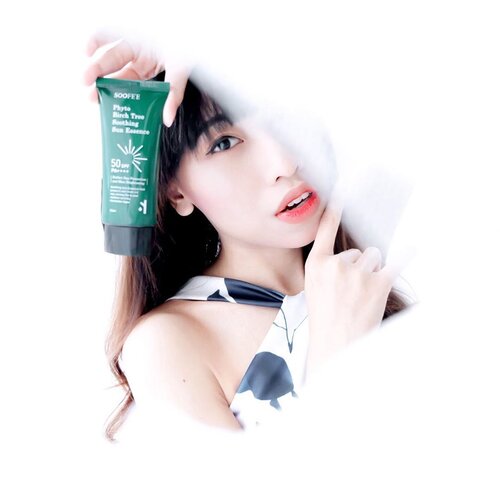 + View more details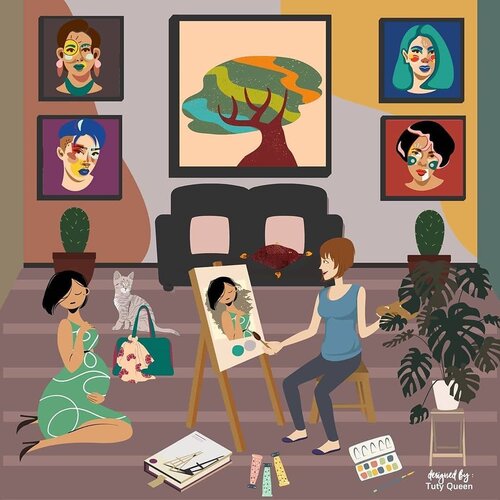 + View more details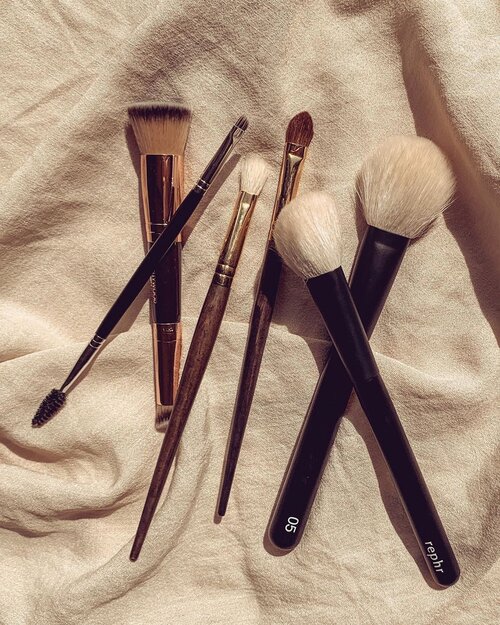 What are your must-have makeup brushes? I have a lot of friends asked me which makeup brushes they should get for their collection. I always recommend getting just the essential brushes first, from whatever brands suit their budget.
⠀⠀⠀⠀⠀⠀⠀⠀⠀
As a makeup artist, I have plenty of brushes and if you've seen my collection, you'd noticed that some of the brushes that I owned are in duplicates. So, I've narrowed it down to these 6 essential brushes.
⠀⠀⠀⠀⠀⠀⠀⠀⠀
These are the brushes that I think would be a great start to your collection. Out of the 6, the Fluffy Blending brush is probably the one that I owned the most & the one that I recommend to people the most as well.
⠀⠀⠀⠀⠀⠀⠀⠀⠀
In picture:
• Foundation/Concealer brush.
• Eyebrow brush with Spoolie.
• Fluffy Blending brush.
• Flat eyeshadow brush.
• Contour Brush.
• Powder/Blush brush.
⠀⠀⠀⠀⠀⠀⠀⠀⠀
You can find variation of these brushes from different brands. Again, buy from whichever brand suits your budget. I've owned brushes from high end brands to drug store to no brands to the free ones they give with the palettes! As long as you know how to handle them, they all do the same job.
⠀⠀⠀⠀⠀⠀⠀⠀⠀
If you don't know where to start in terms of brands, I'd suggest @maccosmetics @maccosmeticscanada @makeupforever for pro quality brushes. For budget friendly brands, I love @realtechniques , @sigmabeauty & @sephora @sephoracanada brand brushes.
⠀⠀⠀⠀⠀⠀⠀⠀⠀
⠀⠀⠀⠀⠀⠀⠀⠀⠀
⠀⠀⠀⠀⠀⠀⠀⠀⠀
⠀⠀⠀⠀⠀⠀⠀⠀⠀
⠀⠀⠀⠀⠀⠀⠀⠀⠀
#makeupflatlay
#clozette
#makeupbrushes
#flatlayphotography
#flatlayoftheday
#flatlaynation
#flatlaythenation
#ctilburymakeup
#smithcosmetics
#bbloggersca
#clozetteid

+ View more details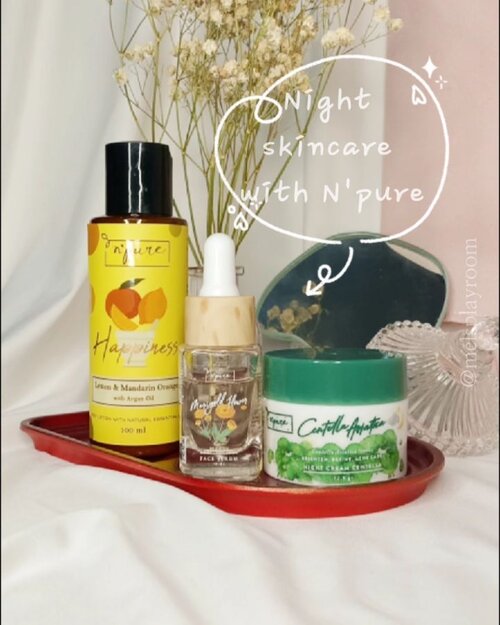 Ada yang kangen sama video skincare aku kah?🤭
Hari ini aku posting
#skincarevideo
terbaru bersama rangkaian produk lokal dari @npureofficial. Rangkaian produknya sendiri berupa:
- Marigold Flower Face Serum
Serum dari lini anti aging andalan N'pure. Mengandung ekstrak marigold, hyaluronic acid, gold, niacinamide, dan collagen.
Tekstur serumnya cair banget dan ketika diaplikasikan terasa sedikit licin tapi termasuk cepat meresap ke dalam kulit. Aromanya ada sedikit asam tapi bukan kecut. Hidrasinya berasa nendang banget setelah menggunakan serum ini. Kulit jadi terasa lebih lembab dan glowing.
Meski dianjurkan untuk digunakan pagi dan malam, aku pakai rangkaian N'pure di malam hari karena paginya aku menggunakan produk pencerah untuk menyamarkan bekas jerawat aku.
- Centella Asiatica Night Cream
Kandungan centella asiatica sudah terkenal dengan khasiatnya yang bagus untuk mengobati jerawat dan menenangkan kulit yang bermasalah. Selain centella asiaticia, krim malam ini juga mengandung aloe vera, niacinamide, dan green tea untuk merawat kulit berjerawat.
Krim N'pure ini unik karena ada micro beads-nya yang gampang melted di kulit. Aromanya menyegarkan dan tekstur krimnya watery, nggak lengket sama sekali. Setelah pakai krim ini, kulit aku terasa lebih sejuk dan adem.
- Happiness Body Lotion
Body lotion N'pure seri Happiness terbuat dari Lemon dan Mandarin Orange with Argan Oil dengan aroma manis segar. Biasanya aku bukan penggemar aroma manis, tapi body lotion ini aromanya tergolong segar dan nggak bikin eneg.
Tekstur lotionnya sendiri lumayan watery, mudah diratakan. Setelah meresap, baru deh kulit aku jadi terasa lebih lembab. Yang aku suka tentu saja lotionnya ini anti lengket!
Buat teman-teman yang udah pakai, gimana pengalamannya?
.
.
.
#NPure
#NPureMarigold
#MulaiCantikAlami
#BHSxNpure
#WrinklesNoWorries
#MyEssentialMood
#MoodBooster
#skincareblogger
#skincaredaily
#skincarereview
#skincaretips
#instaskincare
#igskincare
#igtopshelfie
#itgtopshelfie
#iloveskincare
#365inskincare
#takecareofyourskin
#skinfluencer
#topshelfbeauty
#skincareflatlay
#slaytheflatlay
#igbeauty
#videooftheday
#clozetteid
+ View more details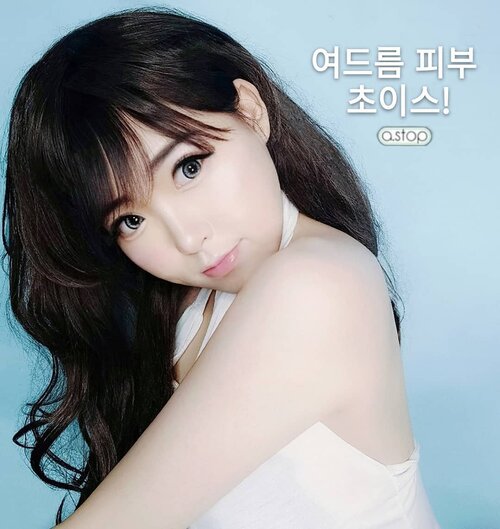 Hi Indonesia! Yuki dan a.stop Korea punya special promo untuk produk : Aiyuki's Acne Balm Moisturizer. Ada diskon -41% yg berlaku hanya dr tanggal 16 - 22 September. Kali ini a.stop Clear Balm 60ml (Ro 315.000 👉 Rp 185.000).Check this link untuk mendapatkan special discount :
https://hicharis.net/AIYUKI/1qYW.Clear
balm ini punya efek calming buat kulit sensitif dan meradang krn acne dan sebagai antibacterial effect. Kandungan raspberry Efektif uttk mengatasi redness & pimple dan menghidrasi kulit krn ada kandungan shea butter, dan aloe vera extract untuk menenangkan kulit. .Yuki selalu pakai produk2 a.stop untuk kulit wajah flawless dan badan tanpa back acne. a.stop, Korean Brand yg diformulasikan khusus utk acne-skin. And i'm so deeply in love with a.stop products! No lying, krn jadi ga muncul2 lagi jerawatnya. Rekomen buat kamu pejuang acne-skin. Banyak yg mengira kalau Skincare hanya buat cewe lho, salah! Cowo pun wajib merawat wajah. Apalagi kalo urusan sama jerawat. Bikin super ga pede
[email protected]
_official @charis_celeb
#Charis
#CharisCeleb
#KoreanBeauty
#skincare
#hicharis
#BeautyBlogger
#clozetteid
#Makeup
#Blogger
#Beauty
#kawaii
#style
#IndonesianBeautyBlogger
#glowingskin
#Gyaru
#makeup
#可愛い #かわいい #ギャル
#JapaneseBeauty
#kawaii
#fashion
#cchanelbeautyid
#モデル  #メイク  #ヘアアレンジ #オシャレ  #ギャルメイク #ファッション #ガール
+ View more details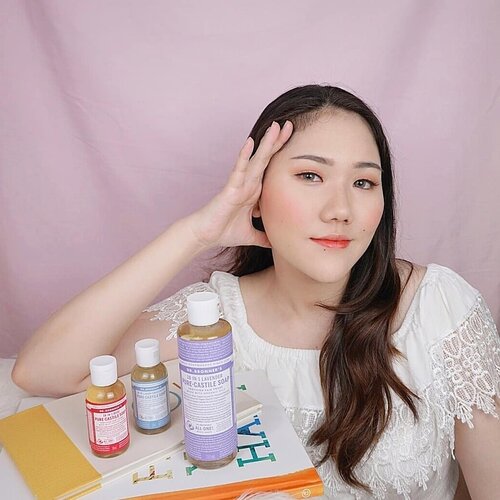 Sabun multipurpose tuh jadi pilihan aku saat traveling biar gak kebanyakan bawa produk. Tapi kalian pernah gak sih denger tentang satu sabun yang punya 18 macam kegunaan? Iya, 18-in-1! Yuk kenalan sama @drbronner.id All One Pure-Castile Soap.Aku cobain 3 varian. Lavender yang relaxing, buat me time dan sebelum tidur cocok banget. Rose mengandung rose oil and lifting my mood for the day jadi biasanya aku pakai day time. Baby unscented no added fragrance dan bisa digunakan untuk bayi. Kandungan olive oilnya double jadi kulit makin lembut.Produk Dr. Bronner's no synthetic preservatives, detergents, or foaming agents. Terbuat dari certified fair trade organic oils, ramah lingkungan, dan baik untuk kulit. No animal tested dan cruelty-free juga. Sabun ini 3x more concentrated dari sabun cair biasanya jadi pakai dikit aja dan dillute for use. Botolnya 100% dari olahan daur ulang plastik lho.Sabun ini bisa dipakai from head to toe untuk body wash, shampoo, gosok gigi, cuci piring, cuci sayur dan buah, cuci baju, dan masih banyak lagi. Beneran magic soap ✔ Yang aku suka sabun ini gak meninggalkan residu. Kalau abis mandi kan suka berasa licin gitu kulitnya. Pakai ini gak ada rasa licin sama sekali. Terus aku kan suka cuci tangan ya orangnya, jadi kadang udah pakai sabun khusus hand wash pun bisa jadi kering karena keseringan cuci tangan. Pakai dr bronners so far bebas kulit kering~Buat kalian yang pengen coba Dr. Bronner's sudah bisa dibeli di Tokopedia, Shopee, Sociolla, dan Guardian ya guys.
#drbronner
#drbronnerid
#PureOrganicSoap
#GoOrganicWithDrBronners
#JakartaBeautyBlogger
#JakartaBeautyBloggerFeatDrBronnerID
@jakartabeautyblogger
+ View more details

loading ...
Back To Top