loading...
Search
193 RESULTS FOR OSAKA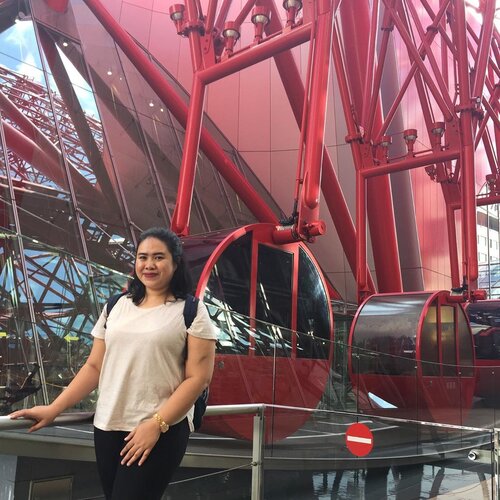 + View more details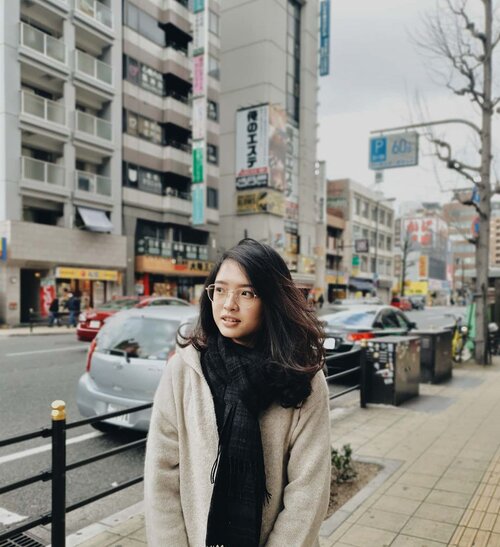 + View more details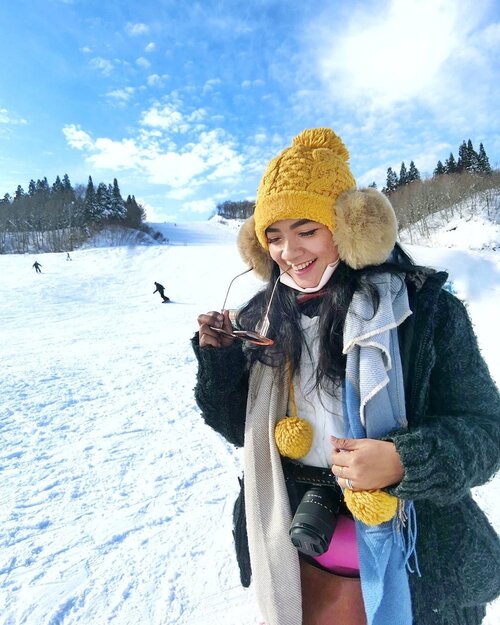 #GalaYuzawa
Aku gak Bisa main ski, tepatnya, belom nyoba, tapi takut haha .. belajar roller aja pernah nabrak rolling door di garasi 😭🤣k.a.p.o.k
.
.
.
Sebenarnya, destinasi ini tidak Ada dalam rencana, tapi .. kami serombongan memutuskan untuk pergi main salju setelah kami gak ketemu salju di
#shirakawagowinterlightup
(sad) .. .
.
.
Malam pertama di Osaka Aku ketemu sama turis Indonesia @syhzami & @yunce89 .. mereka udah cerita kalo ga Ada snow di Shirakawa-go 🤣Lalu mereka ke Shinhotaka, tapi kami akhirnya ke Gala Yuzawa, guys! Yuklah nanti Kita double date yaaa atur waktu 🤣🤣
.
.
.
Kami memesan Reserved Seat Ticket Shinkansen : ueno - gala Yuzawa. Free ya Karena sudah pakai JR Pass .. kira2 1 jam perjalanan, kami beli tiket Cable Car 1800yen (setara 225K) .. sampai Gala, kami sewa sliding board 1000yen per pcs (setara 125K) Bisa dipakai sepanjang Hari, kembali jam5 sore. Kami pakai ber-13 ha ha ha .. seru! .
.
.
Jam14.30 Aku berpisah dari rombongan Dan menikmati snow tour sendirian.. sejam mainan salju Dan menikmati pemandangan. Akan kuceritakan di postingan lain nanti, ya!
.
.
.
Selesai late lunch di food court, Aku beli crepes Dan ice cream! Gede bener porsinya🤪 harganya 600yen! (Setara 75K) waktunya cabs!
Kami pulang Naik kereta jam5 jadi jam 4 kami sudah ke cable car station .. .
.
.
Maen ke Gala cuma ngabisin kurang lebih 500K aja, oke lah kan 💚
Tips:
Kalo kamu berangkat pagian, kamu Bisa main setengah hari aja...Lalu coba Cari destinasi sore Hari Dan malam kamu Bisa ke ueno belanja di stasiun ataupun di jalanan di sekitarnya.. .
.
.
Hari ini, Kita kerja dulu.. biar Bisa nabung buat liburan lagi to .. 💚💚
Have a good day, teman2!!
#clozetteid
#lifestyle
#snowygala
#exploregalayuzawa
#wheninjapan
#sofiadewitraveldiary
#justtravel
#traveler
#traveling
#travelblogger
Mostly, foto2 diambil memakai Casio Exilim TR60 Dan OPPO A9 2020

+ View more details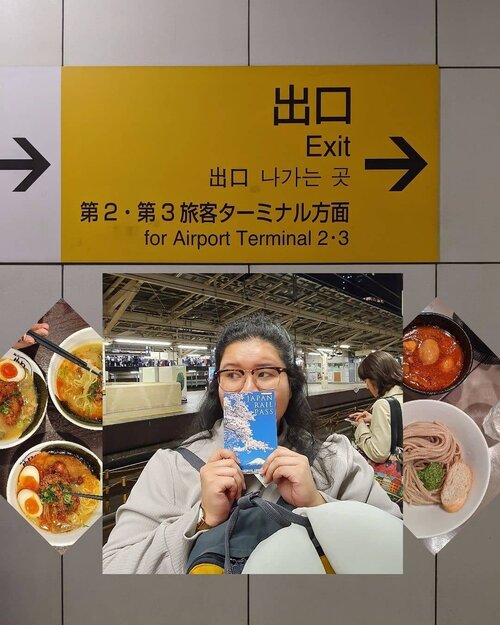 + View more details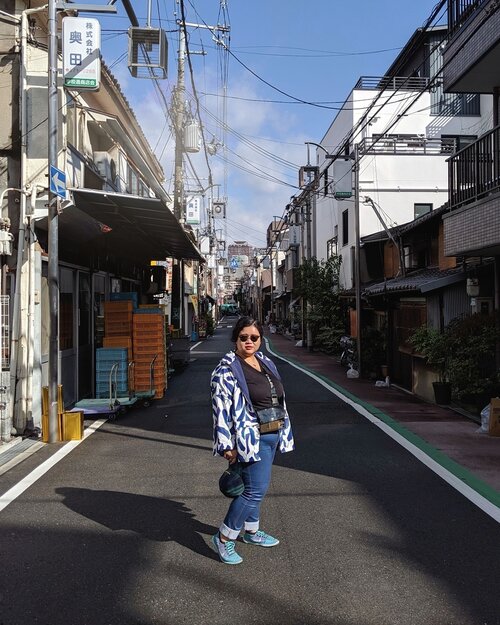 + View more details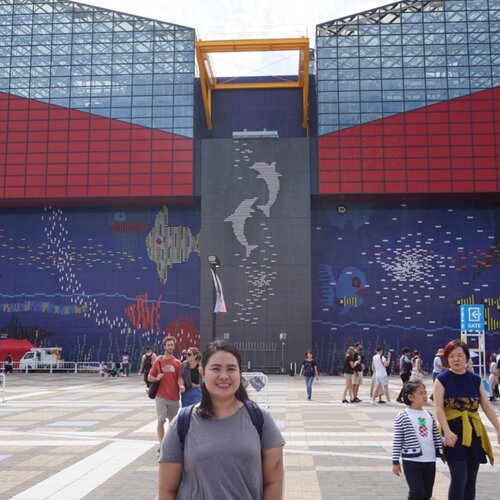 When chose Osaka as one of my destination, I listed @kaiyukan_japan as part of my itinerary. Osaka Aquarium Kaiyukan is one of the most notable aquarium in Japan, even one of the largest aquarium in the world. Thanks to its centerpiece "Pacific Ocean," a 9 m deep, 34 m long tank from 8th floor to 4th floor. I came on Sunday and it was packed with kids and families. Bought the ticket at @travelokaxperience, just showed the QR code at the entrance gate, hassle free and no long queue 🦈🐠🐡🐋🐟🐳
.
.
.
#wyntraveldiary
#kaiyukan
#osakaaquarium
#wheninjapan
#exploreosaka
#travelgram
#summerinosaka
#holiday
#wheninosaka
#clozetteid
+ View more details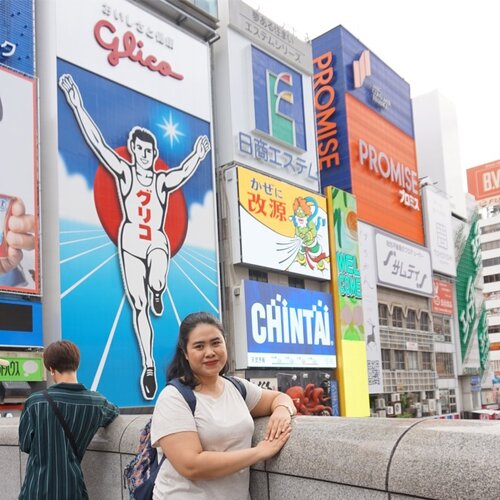 + View more details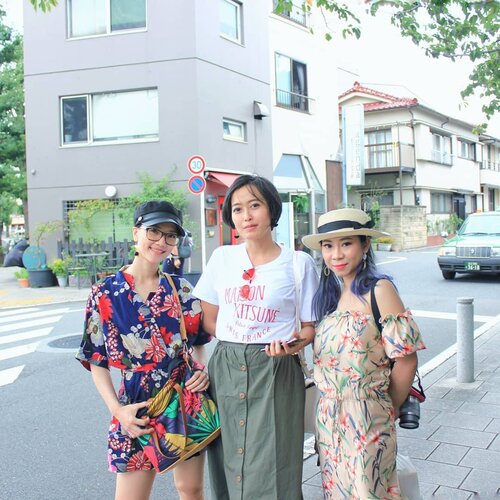 + View more details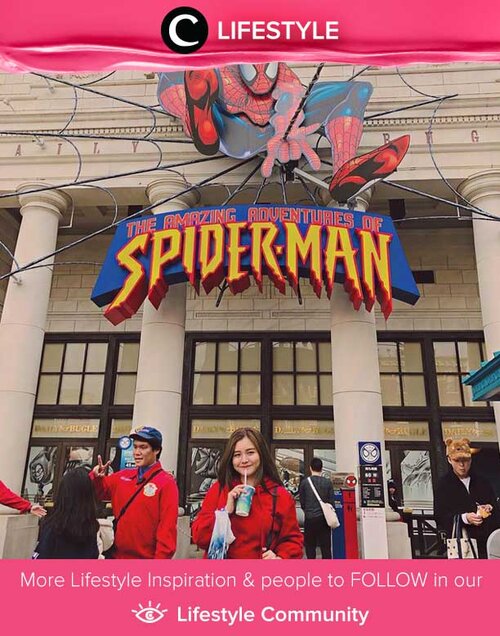 Penggemar berat Spider-Man? Jangan lewatkan wahana 3D Dark Ride The Amazing Adventures of Spider-Man ketika berkunjung ke Unversal Studio Osaka, ya! Simak Lifestyle Updates ala clozetters lainnya hari ini di Lifestyle Community. Image shared by Clozetter @vienesca. Yuk, share juga momen favoritmu.

+ View more details

loading ...
Back To Top