loading...
Search
104 RESULTS FOR PEELINGGEL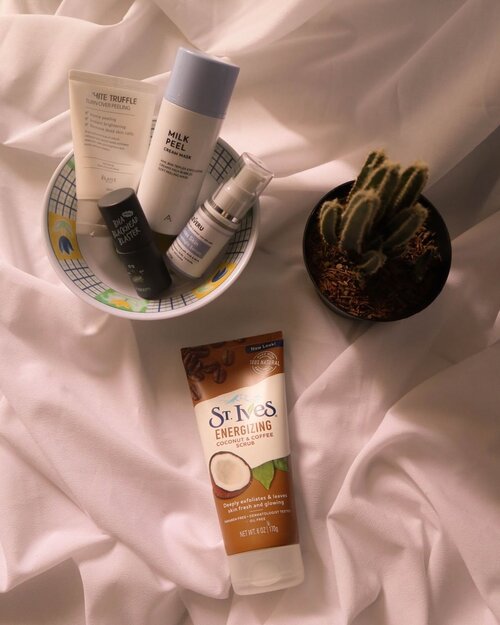 🌵EXFOLIATION🌵⠀⠀⠀⠀⠀⠀⠀⠀⠀⠀⠀⠀⠀⠀⠀⠀⠀⠀Salah satu step penting dalam rutinitas skin care adalah eksfoliasi. Step ini penting karena fungsinya melenyapkan sel-sel kulit mati. Bisa dengan cara chemical atau physical.⠀⠀⠀⠀⠀⠀⠀⠀⠀⠀⠀⠀⠀⠀⠀⠀⠀⠀Produk-produk eksfoliator yang sedang saya pakai ada di foto.⠀⠀⠀⠀⠀⠀⠀⠀⠀⠀⠀⠀⠀⠀⠀⠀⠀⠀@theplantbase_id White Truffle Turn Over Peeling: ini peeling gel, physical. Scrub-nya nggak bikin iritasi. Review lengkap sudah ada di
#JurnalSaya
⠀⠀⠀⠀⠀⠀⠀⠀⠀⠀⠀⠀⠀⠀⠀⠀⠀⠀@kleveruorganics Glass Skin Overnight Serum: chemical exfoliator yang cukup mild. Pakai AHA & BHA tapi nggak ngerti berapa persentasenya.⠀⠀⠀⠀⠀⠀⠀⠀⠀⠀⠀⠀⠀⠀⠀⠀⠀⠀@stivesskin @stivesindonesia Energizing Coconut & Coffee Scrub: ini wanginya enak banget, tapi scrub-nya sayang banget nggak compatible dengan kulit wajah saya. Jadi saya pakai buat badan.⠀⠀⠀⠀⠀⠀⠀⠀⠀⠀⠀⠀⠀⠀⠀⠀⠀⠀@altheakorea Milk Peel: ini clay mask yang jadi bubble-bubble setelah didiamkan. Pernah saya bahas di highlight.⠀⠀⠀⠀⠀⠀⠀⠀⠀⠀⠀⠀⠀⠀⠀⠀⠀⠀
#AltheaAbloom
Blackhead Blaster: scrub stik yang ada kandungan charcoalnya, cukup oke buat scrubbing muka.⠀⠀⠀⠀⠀⠀⠀⠀⠀⠀⠀⠀⠀⠀⠀⠀⠀⠀
#ClozetteID
#flatlayskincare
#skincarejunkie
#chemicalexfoliator
#facescrub
#beautywriter
#beautybloggersemarang
#beautiesquad
#altheaangels
+ View more details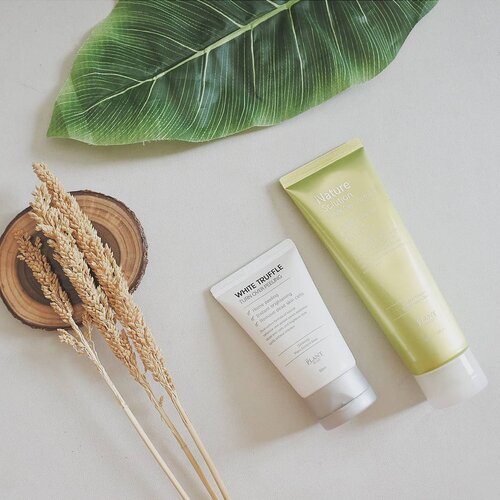 + View more details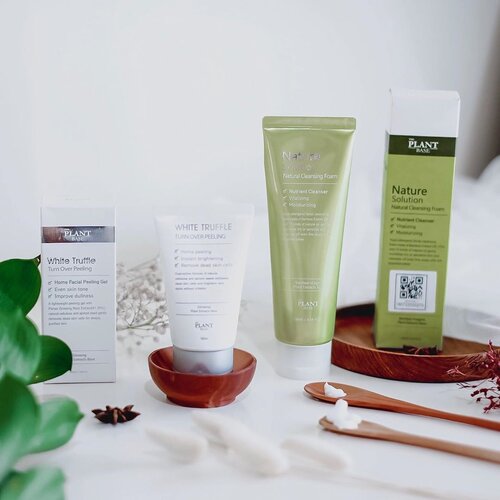 + View more details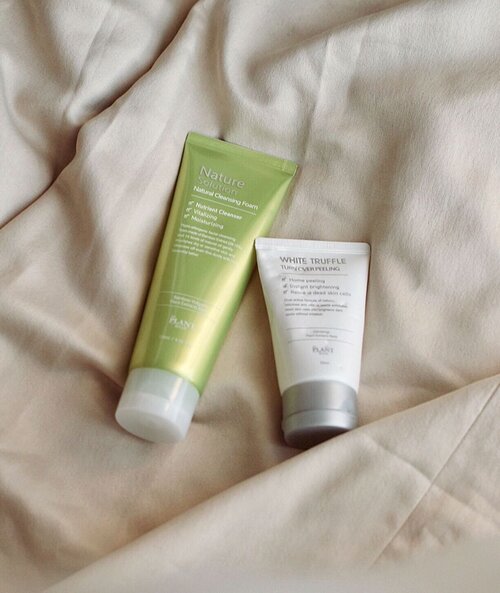 Tried out @theplantbase_id Nature solution natural cleansing foam & White truffle turn over peeling and turns out totally loving 'em to be my new skincare routines 🍃 .-The Plant Base adalah produk skincare dari korea yang mengandung bahan dasar alami dan terbuat dari 100% ekstrak tanaman, bukan air sulingan. Suka banget sama produk mereka especially the peeling gel, karena efektif banget buat mengangkat dead skin cell pada wajah + the cleansing foam yang mengandung 15 minyak alam for deep cleansing dan juga moisturize our skin.The full review is up on my blog, link in my bio 💕 .Ps : these products are available to be purchase exclusively on @salubritas.indonesia ✨
[email protected]
#ThePlantBasexClozetteIDReview
#ThePlantBase
#InLoveWithNature
#ClozetteID
#ClozetteIDReview

+ View more details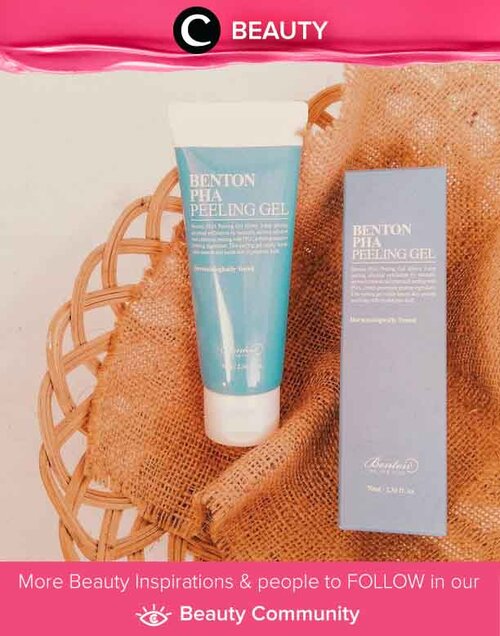 Merupakan peeling gel dengan kandungan PHA, Benton Peeling Gel ini cukup nyaman digunakan oleh Clozetter @indirawulandari yang yang memiliki tipe kulit kering. Jika kamu memiliki tipe kulit yang sama, ia lebih merekomendasikan peeling gel ini dibandingkan dengan tipe eksfoliator yang memiliki scrub. Simak Beauty Update ala clozetters lainnya hari ini di Beauty Community. Yuk, share juga beauty product favoritmu bersama Clozette

+ View more details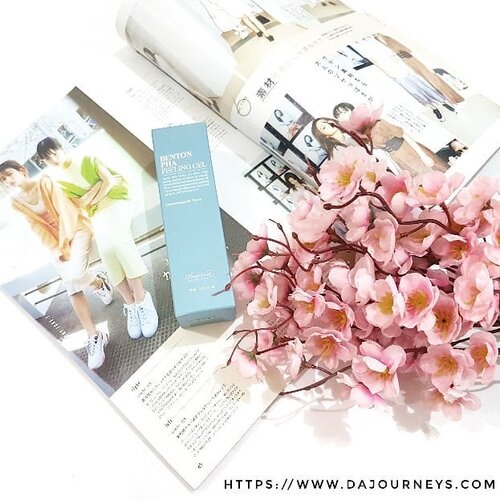 + View more details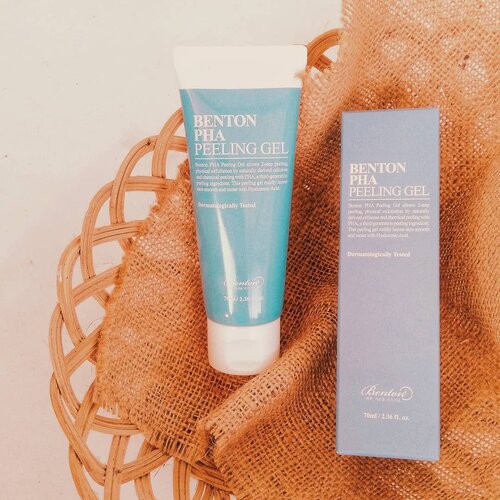 Benton PHA Peeling GelIt's been 2 years I didn't buy peeling gel, but when Benton release PHA Peeling Gel I have thought I should give this a try because I never tried
#peelinggel
with PHA in the past before. Luckily I got chosen as one of the reviewers 🙆..If you have tried a different kind of AHA and still feel your skin can't tolerate it, then try to use an exfoliating product with PHA ..📝RATING= 4...Here is the summary and my opinion: 🌻I like the blue color of the tube and box packaging. Information in English also printed on the box and you can take a look at their website ..🌻This product is fragrance-free with white-milky gel texture..🌻For the past 3 weeks, I use this twice a week every Sunday and Friday, alternate with my chemical peeling products which I use only every Wednesday. Not only use this on face but also my body especially on elbow..🌻How I use this: squeeze the amount needed on dry skin surface then start roll fingertips. When the clump appears, you can wash it off with water ..🌻I didn't feel my skin feel tightened after I using this..🌻At my second time I use this, I only use this peeling gel on half of my face without continue applying toner, serum, etc. It made it easier to notice the effects of this product. The area where I applied this my skin becomes smoother, moist and elastic..As people with skin face having a dry type at most area I really enjoyed using this and think this is a good exfoliating product rather than using a scrub on face ... ‼️Gifted by
#benton
for review purpose 〰️〰️〰️〰️〰️〰️〰️〰️〰️〰️Music : Do ItMusician : @iksonofficial
#clozetteid
+ View more details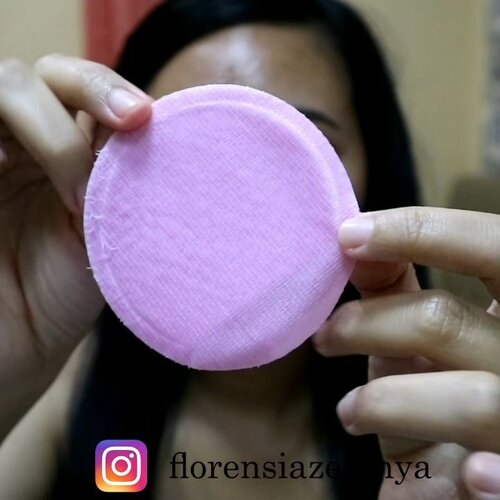 Sering malas pakai peeling gel?? Tapi gak mau skip pakai peeling??.Aku punya rekomendasi peeling yg hasilnya bagus dan mudah digunakan nih...Peeling ini berbentuk pad, tinggal di gosok aja ke wajah dan selesai...Hasilnya bikin kulit halus, bersih dan komedo jadi gak geradakan lagi di hidung dan wajah..🤣.
#clozetteid
#peelingpad
#peelingwajah
#peeling
#neogen
#neogenbiopeel
#biopeeling

+ View more details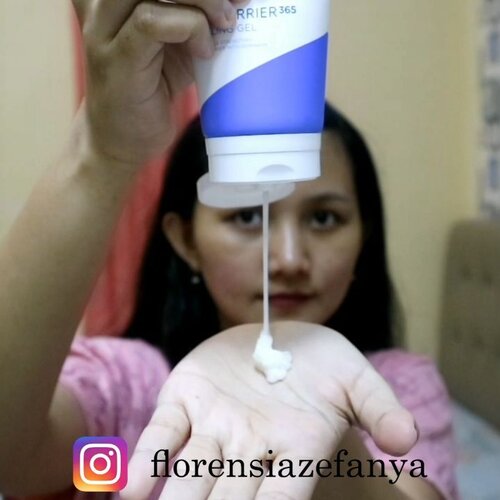 + View more details

loading ...
Back To Top