loading...
Search
6 RESULTS FOR PURIFYPORES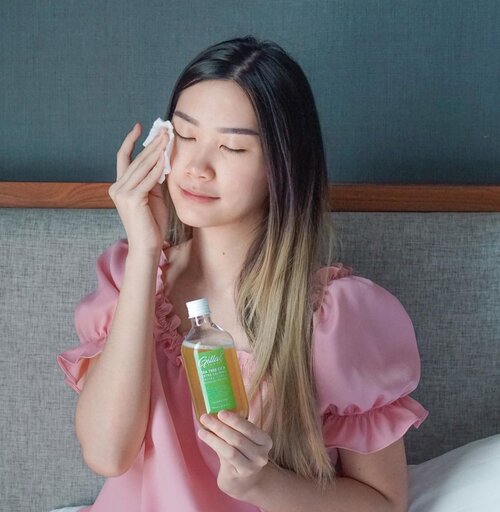 + View more details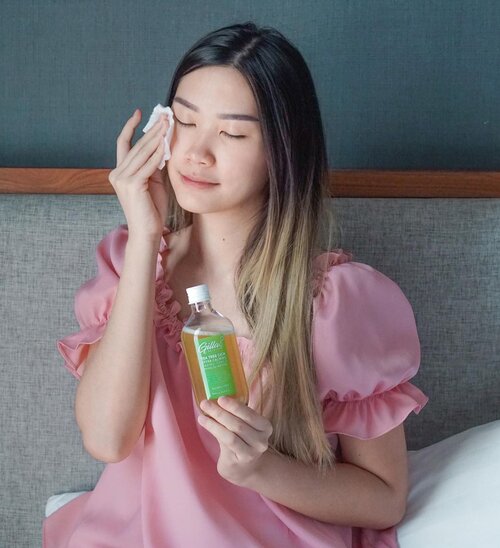 + View more details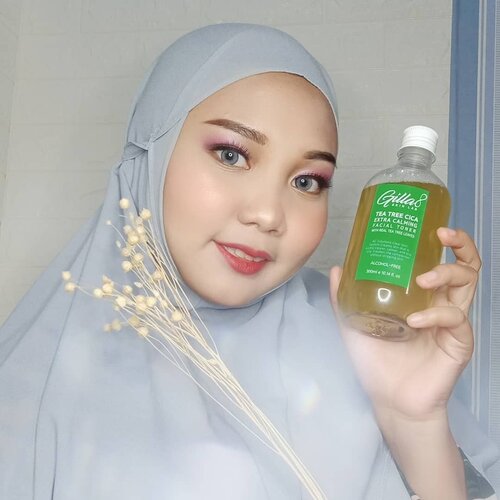 𝙍𝙚𝙫𝙞𝙚𝙬 @gilla8indonesia 𝙏𝙚𝙖 𝙏𝙧𝙚𝙚 𝘾𝙞𝙘𝙖 𝙀𝙭𝙩𝙧𝙖 𝘾𝙖𝙡𝙢𝙞𝙣𝙜 𝙁𝙖𝙘𝙞𝙖𝙡 𝙏𝙤𝙣𝙚𝙧-So far I have been using this toner for a few weeks & I love it! Seperti yang kalian tau, Toner merupakan salah satu skincare routine yang paling aku suka dan gak boleh di skip-Yang unik dari @gilla8.official 𝙏𝙚𝙖 𝙏𝙧𝙚𝙚 𝘾𝙞𝙘𝙖 𝙀𝙭𝙩𝙧𝙖 𝘾𝙖𝙡𝙢𝙞𝙣𝙜 𝙁𝙖𝙘𝙞𝙖𝙡 𝙏𝙤𝙣𝙚𝙧 ini, karna mengandung ekstrak daun tea tree (daunnya bahkan bisa kalian liat dicairan tonernya) 😍 dan juga mengandung centella asiatica yang dapat membantu memberikan soothing and calming effect pada kulit ~~ yang selalu aku notice, produk dari 𝙂𝙞𝙡𝙡𝙖8 ini tidak mengandung alkohol, sehingga aman untuk kulit sensitive 😊 dapat mengatasi berbagai skin problem! seperti jerawat, big pores, kulit kusam dll-Tekstur tonernya cair, tidak lengket dan gampang menyerap dikulit. Aku suka banget kompres kulitku pakai 𝙂𝙞𝙡𝙡𝙖8 𝙏𝙚𝙖 𝙏𝙧𝙚𝙚 𝘾𝙞𝙘𝙖 𝙀𝙭𝙩𝙧𝙖 𝘾𝙖𝙡𝙢𝙞𝙣𝙜 𝙁𝙖𝙘𝙞𝙖𝙡 𝙏𝙤𝙣𝙚𝙧 ini .. seperti klaimnya, dia bener2 menenangkan kulit ❤️-𝙒𝙝𝙚𝙧𝙚 𝙏𝙤 𝘽𝙪𝙮 :
https://hicharis.net/anisa/KEa
#charis
#charisceleb
#gilla8
#hicharis
#charisindonesia
#teatree
#teatreecicaextracalmingfacialtoner
#cica
#centellaasiatica
#toner
#realteatree
#calmskin
#purifypores
#kbeauty
#kskincare
#clozetteid

+ View more details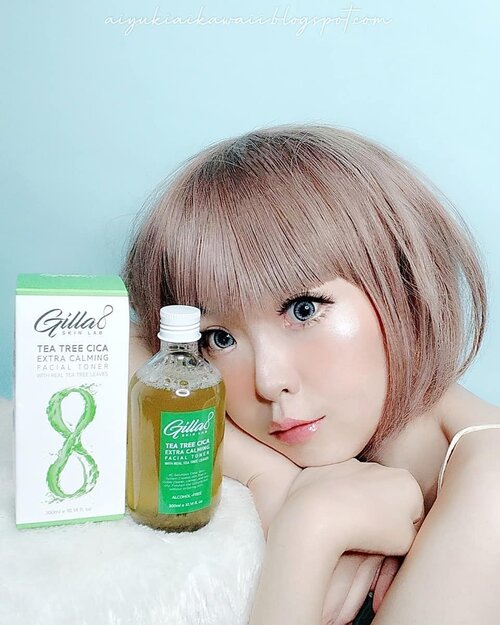 People always asking me about how to get a flawless and healthy-glowing skin. Um, avoid msg, fastfood, and never skip skincare. If you always keep update about my skin-journey on my blog, you'll know i have oily-acne skin type and very sensitive skin, also eczema 😒 that's why i'm so picky, and when i choose the right product, i always considering Tea Tree, Centella Asiatica & Hyaluronic Acid as the main ingredients. This refreshing formula gives skin a cool, hydrating lift, leaving my skin perfectly clean, soft and supple..I would like to recommend this toner for you because this toner containts the real tea tree that's help me to keep my skin healthy and get rid from acne problem with natural pH Balance..🍀Real Tea Tree : You can find real tea tree leaves inside the bottle. Tea tree infused skin treatment that detoxifies & soothes skin.🍀 Impurities Care : To minimize the look of pores and breakouts while disinfecting, balancing, renewing skin in the process🍀 Green Formula : Specifically formulated for sensitive skin. Dermatologist-tested for smoothing skin's appearance without iritation or sensitivity. Gently cleanses and refreshes facial skin without harsh synthetic drying agents.Using green formula and 6-Free (paraben free, synthetic fragrance free, phthalate free, mineral oil free, formaldehyde free, cruelty free).For everyday use, if you have the same skin problem like mine, or even dull skin, lack of moisture, and pore refining, this toner ideal for all skin type, because this toner helps purify pores and removing traces of dirt, oil clear and prevent acne..Get a special discount from me for Tea Tree Cica Extra Calming Facial Toner :Save IDR 58.000 (Rp 442.000 👉 Rp 384.000) using AIYUKI8's Exclusive Offers through :
https://hicharis.net/AIYUKI/Mb8
[email protected]
_official @charis_celeb
#Charis
#CharisCeleb
#Gilla8
#toner
#TeaTreeCicaExtraCalmingFacialToner
#RealTeaTree
#CalmSkin
#PurifyPores
#KoreanBeauty
#Korea
#hicharis
#skincare
#BeautyBlogger
#BeautyVlogger
#clozetteid
#Makeup
#Blogger
#Cosmetics
#style
#Blog
#Beauty
#girls
#kawaii
#BeautySkin
#IndonesianBeautyBlogger
#blogger
+ View more details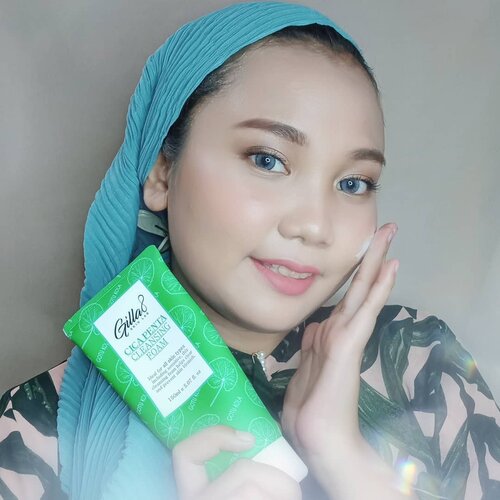 Yuhuu~ calling all 𝘾𝙞𝙘𝙖 lovers💕 Kalian wajib banget cobain skincare dari @gilla8.official ❤️❤️ @gilla8indonesia ini brand Korea namun sekarang sudah mulai masuk di Indonesia, varian produknya banyak.. Namun yang aku cobain ini yang khusus untuk kulit sensitif dan berjerawat karna mengandung bahan utama 𝘾𝙚𝙣𝙩𝙚𝙡𝙡𝙖 𝘼𝙨𝙞𝙖𝙩𝙞𝙘𝙖 ✨-Produknya adalah 𝙂𝙞𝙡𝙡𝙖8 𝘾𝙞𝙘𝙖 𝙋𝙚𝙣𝙩𝙖 𝘾𝙡𝙚𝙖𝙣𝙨𝙞𝙣𝙜 𝙁𝙤𝙖𝙢🍀 Manfaatnya banyak banget! yaitu untuk melembabkan kulit, menenangkan kulit yang iritasi dan mengatasi jerawat❣️ Cocok untuk semua jenis kulit bahkan untuk kulit sensitif. Tekstur foamnya creamy, busanya gak begitu banyak, wangi lime nya menyegarkan ~~ Hasilnya bikin kulitku jadi lebih lembab, fresh dan mengurangi minyak berlebih 😍-Ohiya kalau kalian penasaran sama Cleansing Foam ini, Yuk buruan beli di 𝗖𝗵𝗮𝗿𝗶𝘀 𝗦𝗵𝗼𝗽 aku ~~ lagi ada diskon menarik loh ➡️
https://hicharis.net/anisa/Kc4
--
#charis
#charisceleb
#gilla8
#cicapentacleansingfoam
#cleansingfoam
#cica
#cicaseries
#cicacleanser
#purifypores
#centellaasiatica
#skincarereview
#clozetteidPs.
Abaikan Jepitan wkwk 😜

+ View more details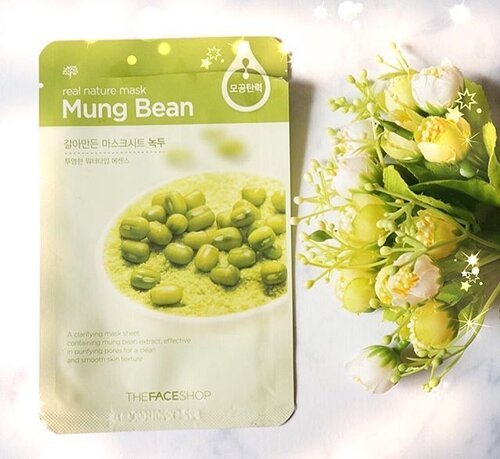 + View more details

loading ...
Back To Top