loading...
Search
1,051 RESULTS FOR REPOST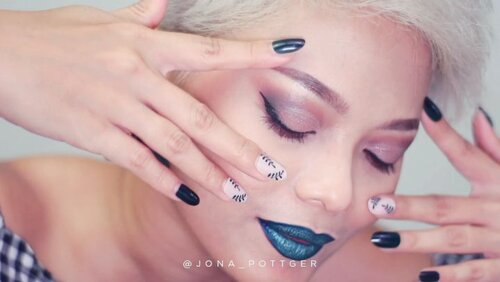 + View more details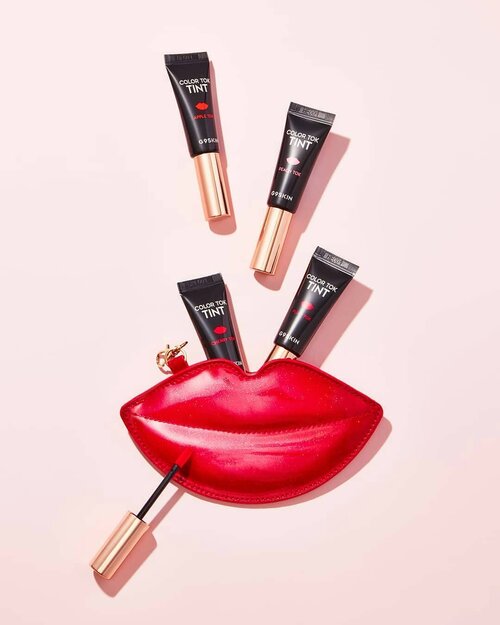 Reposted from @g9skin_global - JULY GIVE AWAY ..WE RENEWED ONE OF OUR STUNNING COLOR MAKE UP ITEMS; "COLOR TOK TINT". ..1.COLOR TOK TINT- CHERRY TOK 2.COLOR TOK TINT- APPLE TOK 3.COLOR TOK TINT- PLUM TOK 4.COLOR TOK TINT- PEACH TOK ..MOISTURIZING TEXTURE, LONG LASTING, VARIOUS SHADES...WANNA GET WHOLE 4 GORGEOUS COLOR TOK TINT? VERY EASY TO JOIN THIS JULY EVENT. ..1. FOLLOW G9 SKIN GLOBAL.2. REGRAM COLOR TOK TINT POSTS AS YOUR REGULAR FEED. 3. AFTER REGRAM THEM ALL, PLEASE LEAVE COMMENT AS "DONE" 4. WE WILL PICK UP 20 WINNERS RANDOMLY. 5. WINNERS WILL BE ANNOUNCED ON 17TH JULY. ...***FOR THE WINNERS WITH GOOD REVIEWS INCLUDING VIDEO FEED WITH SUBTITLES, WE WILL SEND OTHER G9 SKIN MAKE UP ITEMS AS REWARD. WINNERS NEED TO REVIEW IN 2 WEEKS AFTER RECEIPT...*** G9 SKIN WILL UTILIZE WINNER'S REVIEW FOR MARKETING PURPOSE FREELY.
#giveaway
#g9skin_global
#g9skin
#colortoktint
#지나인스킨 -
#regrann
+ View more details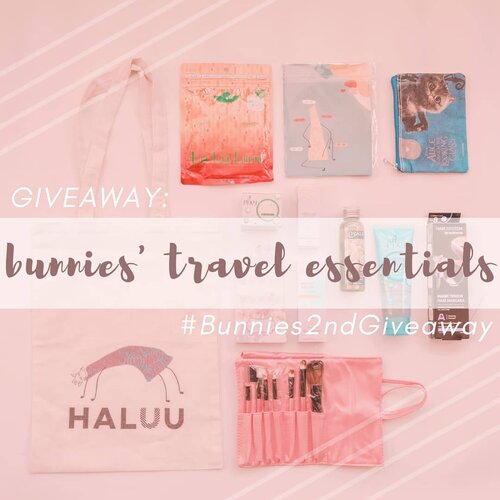 + View more details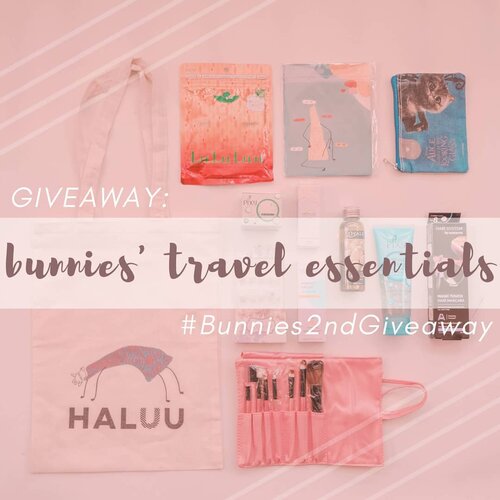 • GIVEAWAY TIME •We are back with another giveaway! Hari ini, @mgirl83 dan @deuxcarls bakal travelling ke Thailand nih 🇹🇭 Kayaknya nggak asing lagi deh kalau travelling itu merupakan hobi kita. Nah, kali ini kita mau GIVEAWAY our travelling essentials, alias perlengkapan perang kita untuk travelling cantik 💄✨ .✈️Hadiahnya:• @haluuworld Tote Bag• @haluuworld Notes• @eminacosmetics Cat Pouch• @face2face Mini Brush Set• Shobi Deco Nails• @purbasarimakeupid Metallic Lipstick• @pixycosmetic Facial Wash• @pixycosmetic Day Cream• @wardahbeauty Moisturizer• @ovalebeautyid Olive Body Oil• @watsonindo Hair Mascara• Limited Edition @lululun 7-day Mask .✈️Rules-nya gampang banget:1. Follow @deuxcarls, @mgirl83, dan @stingybunny (obviously, and don't unfollow after the giveaway or Imma block ya!)2. Repost foto ini, cerita di caption dong kenapa kalian butuh Travel Essentials dari kita ini! Jangan lupa pakai hestek
#Bunnies2ndGiveaway
dan tag 3 akun diatas.3. Komen 🇹🇭 di post ini kalo sudah selesai semua step diatas yaa!!.✈️** Post yang dihitung adalah post di AKUN PERSONAL (not online shop/giveaway account/etc) dan JANGAN DIPRIVATE!! Giveaway ini berlangsung sampai 18 Juli 2019, 00:00 WIB. Pengumuman pemenang bakal melalui IG Story kita tanggal 20 Juli 2019 ✨🎉.✈️
#giveaway
#giveawayindonesia
#giveawayid
#bagibagihadiah
#hadiahgratis
#makeupgratis
#giveaways
#clozetteid
#infogiveaway
#sbybeautyblogger
#bloggerceria
#beautynesiamember
#blogger
#beautybloggerindonesia
#beautybloggerid
#travelessential
#produkgratis
#gratisan
+ View more details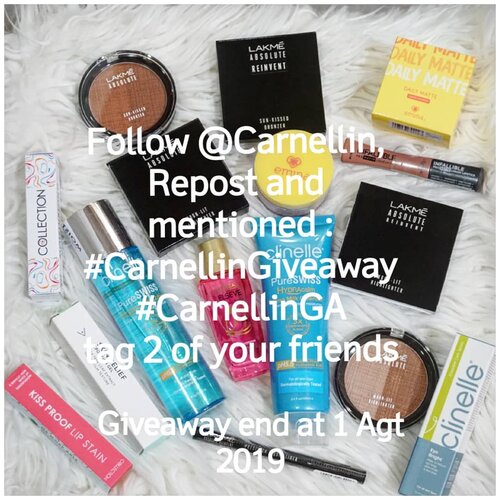 Hello everybodihhh hehe, setelah cek dan ricek isi lemari, saatnya untuk
#CarnellinGA
alias
#CARNELLINGIVEAWAY
lagi.
Semuanya baru dan siap meluncur untuk 1 pemenang yang beruntung.
As usual, caranya mudah:
1. Follow akun @Carnellin
2. Repost dengan tag 2 teman kamu, lalu pakaikan hastag wajib
#CarnellinGA
dan
#carnellingiveaway
(jangan tag @Carnellin) pemenang dipilih dari hashtag wajib aja.
3. Boleh spam like dan komen di postingan aku yang lain.
Hadiahnya kali ini ada apa aja?
1.
#Clinelle
Caring Milk Cleanser
2. Clinelle Hydra Calm Lotion
3.
#Emina
Daily Matte Loose Powder (shade Natural Beige)
4.
#Collectioncosmeticsid
Moisturizing Lip Cream Matte (shade Red Scarlett).
5. @collectioncosmetics_id Kiss Proof Lip Stain (Shade Corale).
6. @clinelleid Eye Bright
7.
#Althea
Skin Relief Spot Film Gel
8. L'Oreal Paris Extraordinary Oil
9.
#Lakme
SunKissed Bronzer
10.
#lakmemakeup
Moon Lit Highlighter (my favorite).
11.
#LorealParis
Infallible Pro Matte Liquid Lipstick (Nudist)
12. LAKME Precision Liquid Liner.
Worth millions kannn.
Hayuu ikutan dengan semangat karena kali ini karena pemenangnya satu ajah tapi bejibun prize nyah. Dari skincare sampe makeup base dan color ada semua.
Siapa aja boleh ikut, mau tinggal dimanapun terserah hehe karena ongkir ditanggung pemenang.
#giveaway
berakhir tanggal 1 Agustus 2019.
Yang ikutan boleh kok komen wara wiri disini sekalian absen hehe.
#giveaway
#hadiah
#blogger
#cantik
#bloggergiveaway
#kosmetik
#skincare
#produklokal
#hype
#igers
#igdaily
#flatlay
#makeupofteday
#makeup
#Clozetteid

+ View more details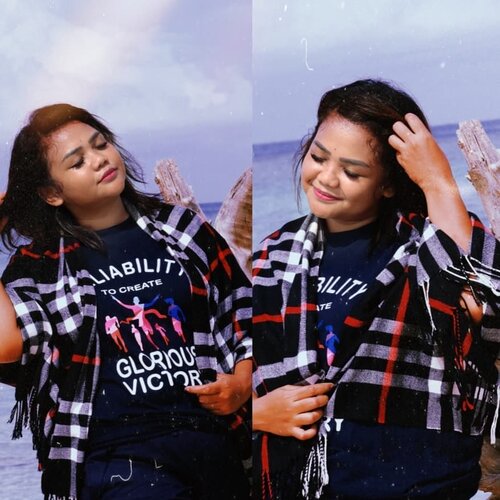 + View more details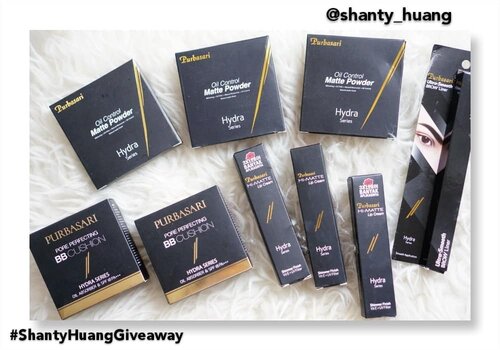 Hallo...GIVEAWAY TIME!!Aku bakal pilih 3 pemenang untuk giveaway ini:🌸2 Pemenang akan mendapatkan hadiah Purbasari BB Cushion+Oil Control Powder Matte + Hi Matte Lip Cream Shimmer Finish(Pilihan Shades BB Cushion Honey Beige & Caramel🌸 1 Pemenang untuk hadiah Purbasi Oil Control Powder Matte + Purbasari Ultra Smooth Brow Liner Soft Black + Hi Matte Lip Cream Shimmer Finish.Caranya:1.Follow Instagram @Shanty_huang.2.Subsribe channel youtube, like dan comment untuk video "Cobain Produk Baru Purbasari".3.Repost Foto ini di instastory,
#ShantyhuangGiveaway
dan Tag aku ya.4.Komen di Foto Ini Shades apa yang kalian pengen dan alasan ikut GA, tag 3 teman kamu.5.Support dan Aktif di IG dan Youtube aku6.Giveaway berlangsung 22 Juni - 2 JulyAku bakal pilih 3 pemenang berdasarkan jawaban dan keaktifan, dan Free Ongkir untuk hadiahnya.
#shantyhuang
#shantyhuanggiveaway
#giveawayindonesia
#giveawaymakeup
#giveaway
#makeupgratis
#purbasari
#beautyblogger
#clozetteid
#clozettedaily

+ View more details
#Repost
@film_kokikokicilik
• • • • •
OFFICIAL TRAILER FILM KOKI-KOKI CILIK 2 🙌
Libur telah tiba artinya Cooking Camp akan kembali dibuka. Bima, Alfa, Kevin, Niki, Melly dan Key datang ke camp dengan niat reuni malah dikejutkan bahwa camp sudah tutup. Chef Grant terpuruk. Ia kemudian dihibur anak-anak agar mau membuka Cooking Camp lagi. Mereka mempunyai ide untuk menjual makanan di food truck agar bisa mengumpulkan modal camp. Usaha mereka dibantu oleh Tante Adel dan Adit, keponakan Adel yang lucu sekaligus pemurung sejak kematian Mamanya. Namun, konflik demi konflik bermunculan. Kini anak-anak harus bersatu dan bekerja keras untuk mempertahankan Cooking Camp.
Yuk nonton film Koki-koki Cilik 2, film liburan yang penuh keseruan dan petualangan mulai 27 JUNI 2019 di BIOSKOP!
Tonton official trailer selengkapnya di
http://bit.ly/kokikokicilik2
dan cek juga informasi lengkap seputar film di Instagram @film_kokikokicilik & @mncp_movie! 😊
#KokikokiCilik2
#OfficialTrailerKocil2
#KeluargaKocil
#LiburanKeluarga
#mncpictures
#mncpmovie
#filmindonesia

+ View more details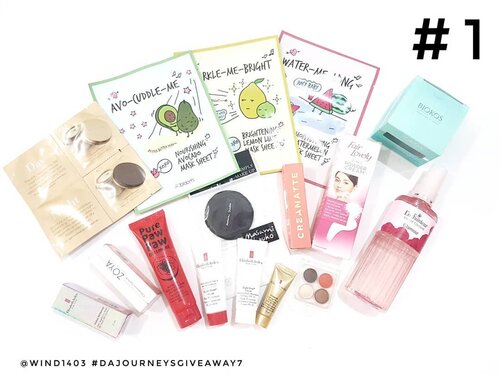 Yak another giveaway 😍 ikutan ya biar rame.RULES:1. Follow IG @wind14032. Subscribe Youtube aku Winda Trisuci, nanti waktu aku pilih pemenangnya akan aku minta ss bukti kalian udah subs ya3. Repost foto ini di instastory jangan lupa pakai hashtag
#DAJourneysGiveaway7
dan tag aku ya4. Kalau udah, komen di bawah kalian mau hadiah yang mana, paket 1 atau 2 dan tag 3 teman kalian5. Support dan aktif di IG dan youtube aku, boleh like, komen, repost atau share foto atau video aku di story, bebas hehee6. Kalau mau komen lebih dr 1x boleh, tapi pastiin mention temen yang berbeda ya.⚠️ NOTE ⚠️Nanti pemenang nya akan dipilih 1 dari komen dan 1 pemenang lagi dipilih dari keaktifan kalian di IG, youtube dan blog aku ya. 🚫 Akun jangan di PrivateGiveaway period 17 Juni - 30 Juni 2019, pemenang akan diumumkan di instastory jadi pastikan kalian aktifin notifikasi ya 😘
#giveawayindonesia
#giveawaymakeup
#makeupgratis
#giveaways
#giveaway_id
#clozetteID
+ View more details

loading ...
Back To Top