loading...
Search
74 RESULTS FOR REVITALIZE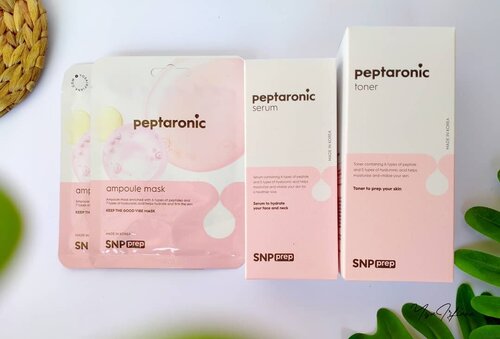 I have tried SNP Prep Peptaronic Series for a week. My skin now looks healthier, hydrated, and revitalized. I've written a review using this SNP on my newest blogpost. Kindly check it out guys. 😊
#clozetteid
#snppreppeptaronic
#Beautiesquad

+ View more details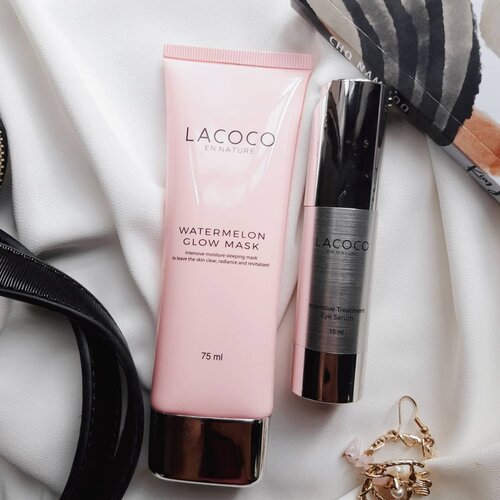 First review in 2020 😻Happy Sunday! ☀️Lacoco Watermelon Sleeping Mask•••What is it?Intensive moisture sleeping mask to leave skin clear, radiance, and revitalized. •••Notable IngredientsLactic Acid, Aloe Barbadensis Leaf Juice, Watermelon Fruit Extract, Fucus vesiculosus extract (diketahui sebagai salah satu jenis brown algae), Banana Fruit Extract.•••ExperienceSleeping mask ini memiliki tekstur warna putih bening yang agak thick, namun tidak lengket. Mudah diaplikasikan dan lama-lama bakal kayak nge-lock gitu kalo di aku dan terasa dingin setelah diaplikasikan. Setelah pemakaian sleeping mask ini aku merasa dapat moist dan plump-nya. Wangi dari sleeping mask ini kalau menurutku bukan buah, namun lebih ke bunga gitu, fruity smellnya sedikit aja dan agak strong buat aku. Namun lama-kelamaan wanginya tidak mengganggu..Aku biasanya menggunakan ini sebagai step terakhir setelah serum. Namun kalau wajah lagi agak terasa kering/ sedang ada di lingkungan yang dingin aku pake ini kemudian dilanjut dengan face oil.Setelah rutin pemakaian sleeping mask ini, aku merasa wajah lebih lembab, plump, dan saat bangun tidak terlalu oily.••Apakah kalian pernah mencoba produk ini? Apa masker favorit kalian? Lemme know 🙌......
#clozetteid
#soconetwork
+ View more details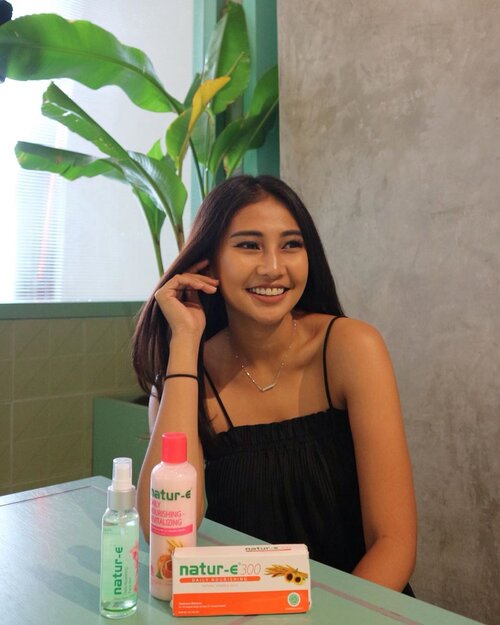 Tiap ktemu orang sering bgt mereka notice soal tone kulit aku, udh pernah aku share jg kalo dulu sebenernya kurang pede sama warna kulit. Tapi skrg gak lagi, karna yg paling penting buat aku adalah gmn caranya ngerawat kulit biar keliatan glowing dan sehat. Dan ngerawat kulit itu ga cuma dari luar tp jg dari dalem tubuh guys. Makanya selain minum air putih yg byk, aku mulai ngebiasain menggunakan rangkaian perawatan kulit dari Natur-E 300. Untuk merawat kulit dari luar, aku selalu pakai Natur-E Hand & Body Lotion Pink Revitalizing yg bikin kulit aku lembab seharian & melindungi dari sinar matahari. Selain itu aku jg ga lupa pakai Natur-E Face Mist yg bisa menyegarkan wajah dan melindungi kulit dari polusi & sinar matahari, dan ini bisa dipakai dimanapun dan kapanpun.
Untuk merawat kulit dari dalam, aku juga konsumsi Natur-E Soft Capsule 300 IU yg mengandung vitamin E alami yg bagus bgt buat kulit, bikin kulit jadi ekstra lembab dan lebih halus. Karena bahannya alami jadi aman diminum sehari-hari.
.
.
Yuk cobain juga buat ngerawat kulit dari dalam dan luar dengan rangkaian dari Natur-E 300, biar makin terpancar aura cantiknyaaa 😍🥰
#tunjukkancantikmu
.
.
.
.
.
.
#clozetteid
#tanned
#tan
#beautiful
#skincare
#hair
#girl
#instagood
#instadaily
#instagram
#vsco
#smile
#instalike
#photography
#photooftheday
#photographer

+ View more details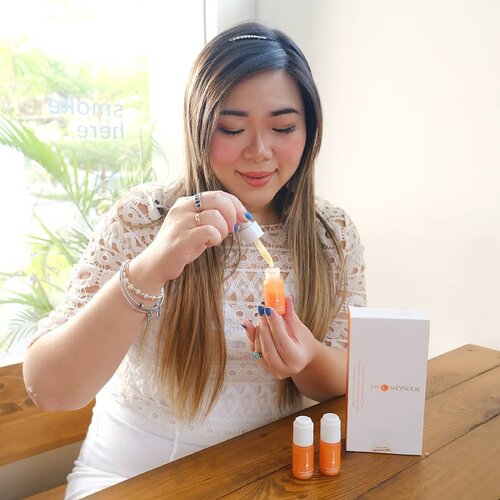 + View more details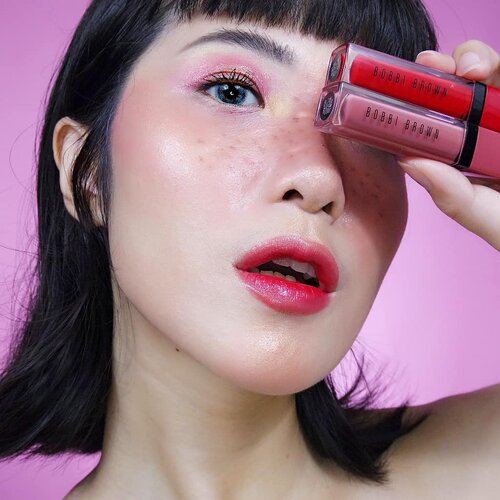 + View more details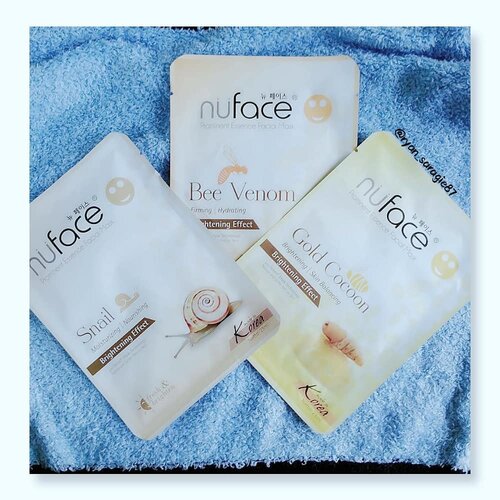 So...setelah disibukkan beberapa hari ini sebagai anggota Pengawas Pemilu, apalagi pas di Hari H kemaren aku sukses gak tidur kurang lebih selama 25 jam, Alhasil bikin wajahku jadi lelah, gak fresh dan kusam banget 😖😖 ..Untuk mengembalikan kesegaran wajahku seperti sedia kala biasanya aku atasi dengan menggunakan masker tapi berhubung badanku belum fit total, aku lebih memilih menggunakan mask sheet karna lebih praktis dan juga simple. Salah satunya dengan menggunakan Face Mask Sheer dari brand @nufaceid.Sebenarnya aku kepo banget sama 3 varian masker terbaru dari brand @nufaceid seperti Bird Nest, Shark Oil dan Revitalizing with Aloe Vera tapi sayangnya ketiga produk ini belum kunjung meluncur kekotaku 😭 makanya aku repurchase seri Prominent Essence Facial Mask yang terdiri dari varian Snail, Bee Venom dan Gold Cocoon.Yang aku suka dari ketiga mask sheet ini, lembarannya transparan dan juga ringan tapi gak mudah robek, selain itu kandungan Essencenya banyak, mudah meresap, gak lengket dan aromanya wangi plus nyegerin. Oh iya...untuk mask sheet ini ada bagian
#eyepatch
juga loh. Dan setelah pake masker ini dizamin bikin wajah keliatan lebih adem, segar, sehat, kenyal dan juga cerah 👍👍.Nah...buat kalian yang suka kepo sama mask sheet dari brand Korea, kalian wajib pake banget nyobain masker dari Nu Face 😀.
#Nufaceid
#NufaceFlatlayCompetition.
#facemask
#masksheet
#skincare
#clozetteid
#스킨케어 #페이스마스크 #마스크팩 #마스크팩추천 #마스크시트 #대일리 #일상그램 #얼스타그램 #뷰티블로거 #뷰티스타그램 #팩스타그램
#ll
맛팔 #화장품 #고 #뷰티

+ View more details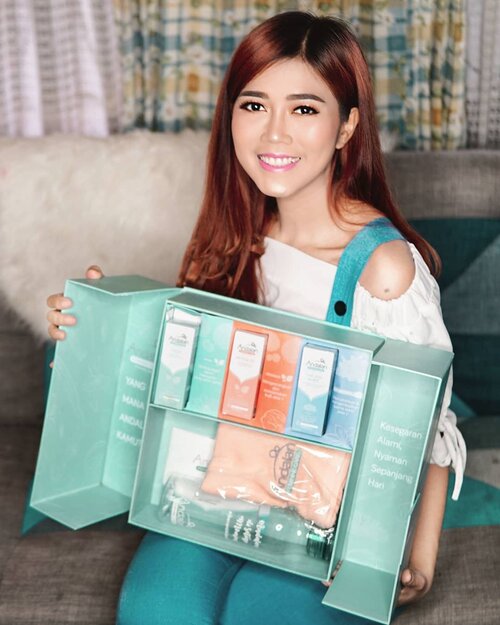 Secara keseluruhan penampilan seseorang bukan hanya dari bagian luar saja lho... akan tetapi dari dalam seperti menjaga dan merawat kesehatan kulit yang dilakukan agar tetap bersih, halus dan sehat termasuk area paling penting yaitu area kewanitaan..@andalanfemininecare menghadirkan Feminine Care Intimate Wash terdiri dari 3 varian yaitu :1. Andalan Fresh Intimate Wash, berfungsi sebagai perlindungan alami untuk kesegaran sepanjang hari dilengkapi kandungam sirih sebagai antibakteri alami.2. Andalan Revitalize Intimate Wash, berfungsi untuk mengencangkan dan meremajakan area kewanitaan, dilengkapi dengan kandungan manjakani untuk menjaga elastisitas area kewanitaan.3. Andalan Natural White, berfungsi mencerahkan dan mengembalikan warna alami area kewanitaan dilengkapi kandungan ekstrak White Lily..Aku suka banget membersihkan area kewanitaan dengan
#AndalanFeminineCare
karena setiap kandungannya alami jadi aku tidak ragu untuk menggunakannya. Selain itu aku merasakan area kewanitaan tidak hanya bersih dan sehat tetapi memberikan kesegaran alami serta nyaman sepanjang hari membuat aku semakin percaya diri menjalani segala aktivitas sehari-hari
#MomenAndalan
😉.Yuk
#BeraniAlami
untuk menjaga kesehatan area kewanitaan💚.
#lifestyle
#style
#clozetteid
#potd
#beauty

+ View more details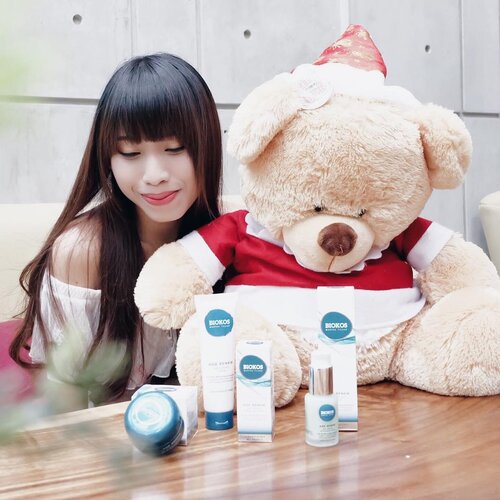 + View more details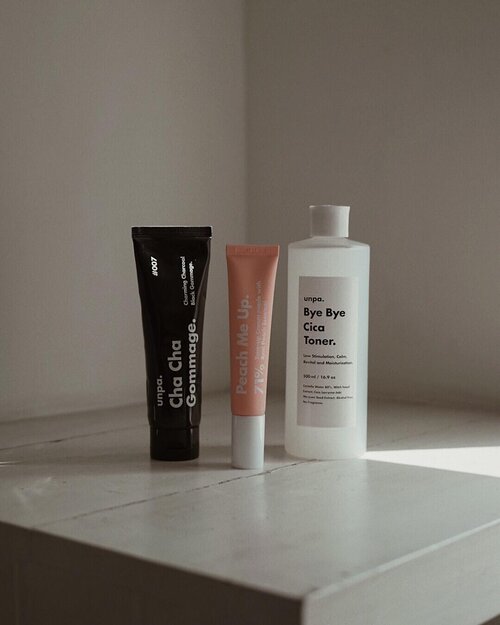 excited to have more of @unpa_cosmetics.global skin care ✨am in love with their natural ingredients, formulated with super moisturizing and calming, gentle on skin, no fragrance and of course no harmful substances products! __here's listed my fav products with a short brief: ✔️ unpa cha cha gommage [peeling gel with exfoliator texture, super deep cleansing which can make your skin soothes and moisturizes, also can removing excess waste on the skin, maintain clean pores, and help to calm the irritated skin]✔️ unpa peach me up tone up cream [base make-up contain of peach extract and 0% purified water, soft tone up and moisturizing to make your flawless and glowing make-up]✔️ unpa bye bye cica tower [super calming, revitalizing, moisturizing toner with alcohol free, suitable for sensitive skin]__find your fav one only at @shopee_id for full review, i just released my new blogpost, simply tab link on bio, don't forget to visit ya! ♥️
#peachmeup
#cccream
#makeupbase
#brightening
#byebyecicatoner
#centella
#hypoallergenic
#chachagommage
#peelinggel
#charcoalpeelinggel
#hypoallergenic

+ View more details

loading ...
Back To Top