loading...
Search
3 RESULTS FOR REVLONCOLORSILK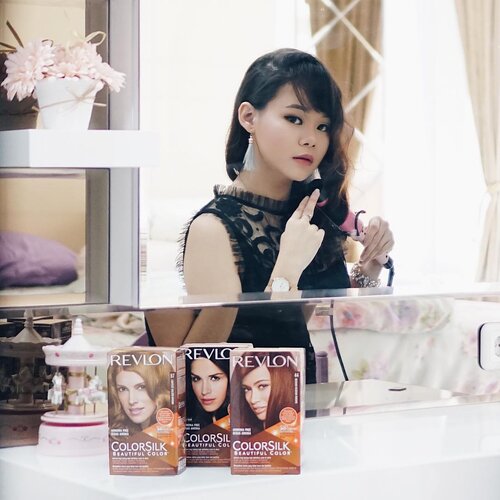 Hair coloring proses sekarang jadi lebih mudah dengan Revlon Colorsilk. Karena dulu suka gonta ganti warna rambut, sekarang rambut aku jadi gak rata warnanya. Nah karena males ke salon aku coba deh pakai Revlon Colorsilk yang warnanya Brown Black di rumah.
#RevlonColorsilk
ini diperkaya dengan Silk Protein dan juga UV Defense untuk melindungi rambut. Kandungannya juga
#AmoniaFree
sehingga lebih aman digunakan, serta dilengkapi 3D Color Technology untuk hasil warna yang natural. Buat yang mau ganti warna rambut gak perlu lagi ribet ke salon deh. Share juga donk pengalaman kalian mencoba Revlon Colorsilk di Facebook Revlon Indonesia 😘😘
+ View more details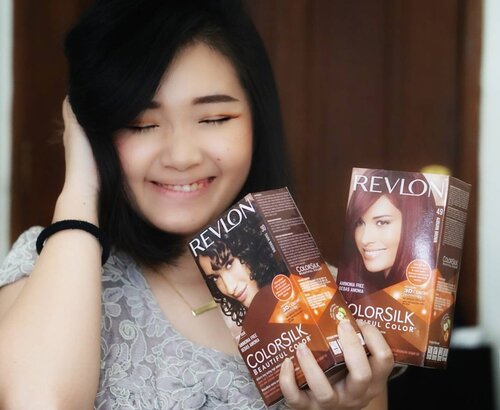 Walaupun rambut kath sering di warnain, kath gak takut rambutku jadi kering atau rusak. Semenjak kath menggunakan produk
#Revloncolorsilk
, mewranai rambut jadi lebih aman dan nyaman. Nah kalau kalian suka gonta ganti warna rambut dan pengen rambutnya tetap sehat kalian bisa pakai Revlon Colorsilk nih karena
#AmmoniaFree
serta pilihan warnanya juga banyak loh.Yuk sharing pengalaman mewarnai rambut kamu di comment boxnya Facebook page: Revlon Indonesia😘
#BeautifulColor
#RevlonIndonesia
#Revloncolorsilk
+ View more details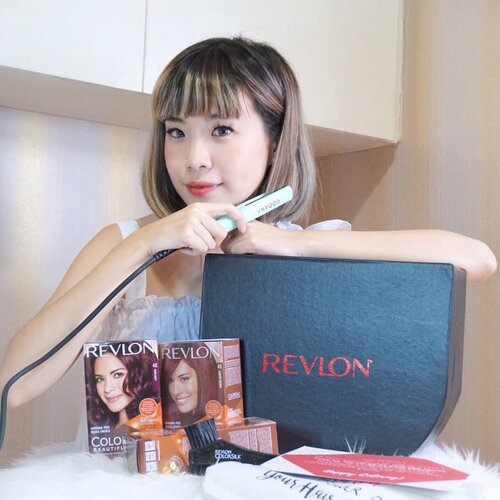 Recently I just chop of my hair and this is indeed the shortest hair I ever had! This hairstyle requires me to style it with flat iron daily to make the bob hair look in place... you know having coloured hairs and constantly using heat from hair tools can damage your hair causing it to look dry and unhealthy especially if you love to change your hair colours frequently. Now you can use Revlon Colorsilk! @revlonid has just released Revlon Colorsilk with wide colour selections and the best part is its
#AmmoniaFree!!!
So you can enjoy the experience of changing hair colors frequently and still have a smooth and healthy hair. Have you ever tried Revlon Colorsilk before? Share you hair colouring stories to Revlon FB page😊😉
#AmmoniaFree
#RevlonColorsilk
#BeautifulColor

+ View more details

loading ...
Back To Top