loading...
Search
223 RESULTS FOR SKINCAREPRODUCTS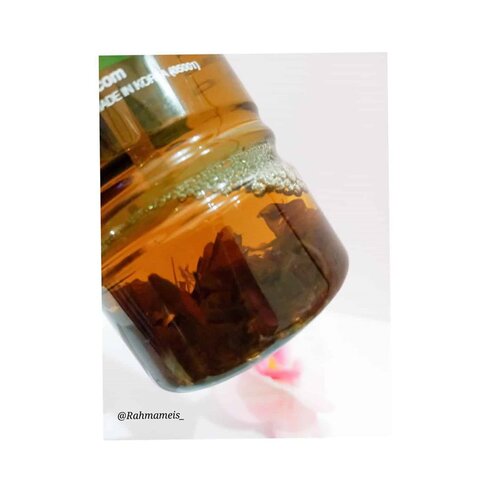 + View more details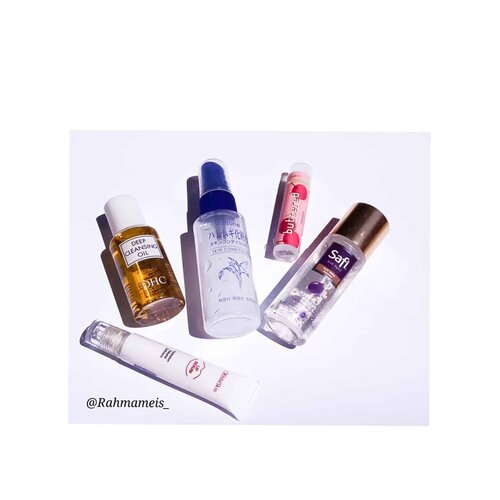 + View more details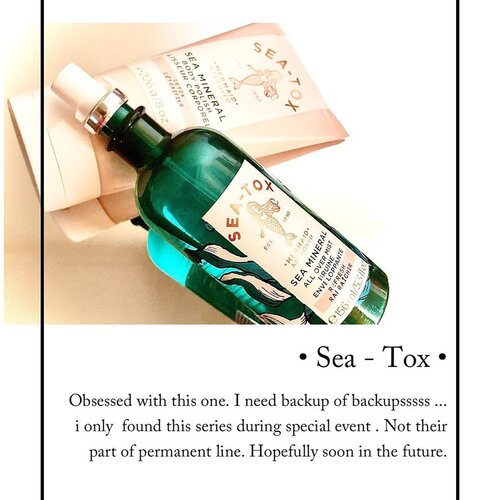 + View more details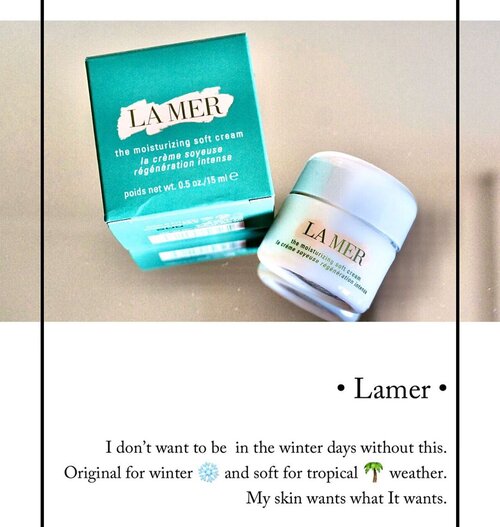 + View more details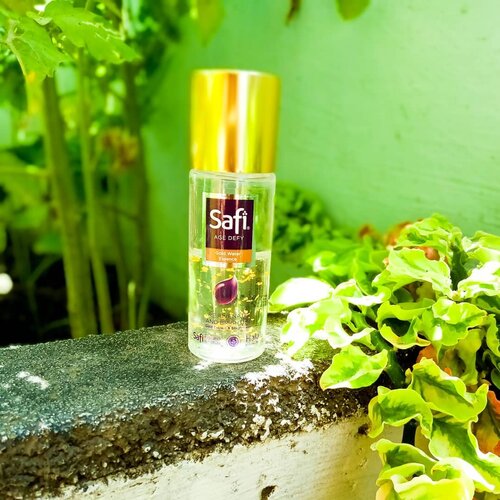 🌵SAFI AGE DEFY "gold water essence"🌵 Hello
I was given the opportunity from the female daily to try safi gold water essence products. It's interesting to discuss local brands like this ... super excited
.
.
.
.
. 🌵TEXTURE AND SCENT: In terms of texture I see this essence is not liquid like most other essence. It has a thick texture and there is a gold flask, you can see in slide number two. For the fragrance is very friendly with my smell. The fragrance of a calm flower
.
.
.
.
. 📦PACKINGAN: In terms of packaging this product is made of plastic and has a rotating lid in gold. I do not like it in terms of packaging that travel size, to issue essence is difficult. But I see for the full size they provide pump bottles that can make it easier for us to get the product out
.
.
.
.
. 🌻 HOW TO USE: After cleansing the skin, use the toner down first, then apply this essence by patting your skin. So that the essence is completely absorbed, then you can apply serum and moisturizer
.
.
.
.
.
. 🍁Review: First I used this essence I immediately liked. make my facial skin moist longer because of the BIO HYALURONIC content that can moisturize the skin .. The essence is thick but right when applied it immediately absorbs and isn't sticky. Rate: 4.5 / 5
Thank you @femaledailynetwork @safiindonesia
.
.
.
.
Tags
#skincareroutine
#skincarejunkie
#skincarereviews
#skincarelover
#skinroutine
#kbeauty
#skincare
#asianbeauty
#skincarecommunity
#skincarediary
#beautyproducts
#skincareobsessed
#skincareproduct
#abcommunity
#skincareregime
#rasianbeauty
#Clozetteid
#soconetwork
+ View more details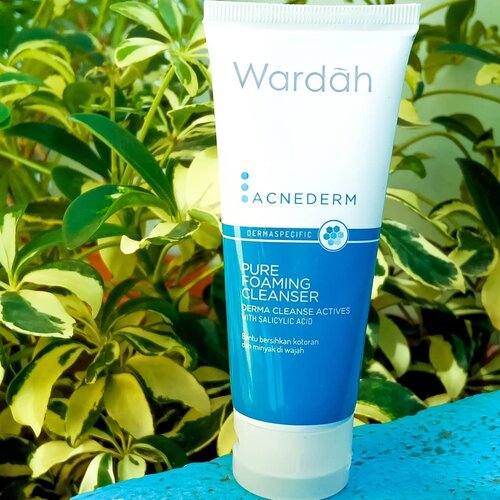 Happy holidays for all friends.🥳🥳🥳🥳
.
.
.
Hello, this time I will review local products that are already familiar to our ears. Wardah brand, in addition to wardah beauty products, also releases skincare products that have been used by many people, in addition to affordable prices that can be found at the nearest supermarket. Immediately, I reviewed several products from my own experience ... so the results depend on each of your skin
.
.
. 💦TEXTURE AND SCENT: In terms of texture I see this facial wash in the form of white gel. The fragrance is not too insular, can be friendly with my nose. Ha ha ha ha
.
.
. 📦PACKINGAN: In terms of packaging this product is made of plastic and tube-shaped with a flit top bottle cap so it makes it easy for us to remove the product. Practical packaging and not too big also makes it easier for us to be taken away
.
.
. 🌻 HOW TO USE: I use this product morning and night when I clean my face
.
.
.
.
🍁Review: Claims offered from this product really make me curious to try. For the past few days I have had a facial skin problem which is acne. I started trying this product and very straightforward, I saw significant changes in my face, dry zits and clean facial skin. And what makes me really like this product is after I finish washing my face, my face is not dry at all and my face is not pulled. I thought I'd make my face dry after wearing this. And my guess is wrong ... This will be on my favorite face wash list
.
.
. How about you? Interested to try it ???
.
. Rate: 5 / 5
#skincare
#skincareroutine
#facewash
#skincaretreatment
#skincareproducts
#skincarecommunity
#skincarejunkie
#skincareregime
#skincarereview
#skincarereviews
#acne
#beauty
#clozetteid
#soconetwork
+ View more details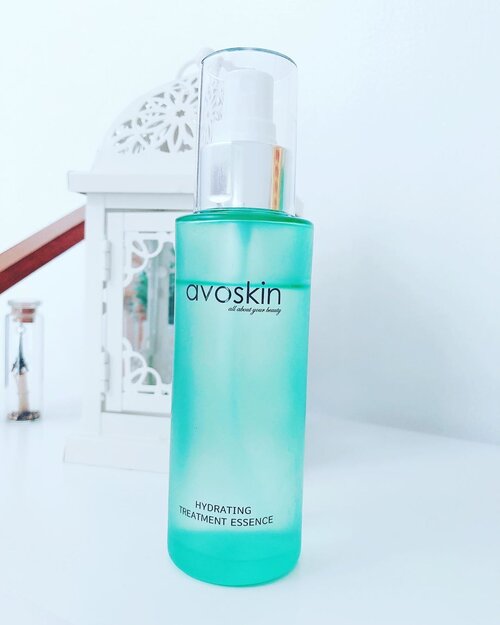 HYDRATING TREATMENT ESSENCE @avoskinbeauty ✨
••••
LOCAL PARADE 🎡 ••••
Dikemas dengan botol kaca warna hijau mint, dengan spray lembut menyeluruh, saat disemprot akan langsung Instant seger karena wangi peppermint nya bikin instant seger 😍 meskipun judulnya Hydrating Treatment Essence, aku gunakan dia juga sebagai face mist dan hydrating toner yang aku semprot sesuka aku dan semau aku 😆
••••
Btw, ini face mist local ter mevvah loh menurutku, karena cuman Avoskin yang bikin dan kemasannya se cantik ini. Produk ini mengandung 5% Niacinamide dan Centella Asiatica yang cocok untuk kulit normal, oily, acneprone skin. Mengandung peppermint oil yang wanginya seger dan ngasih rasa adem adem seger 😍 oiya bisa juga dijadikan setting spray buat makeup kamu biar smooth and last longer
••••
Produk ini memenangkan beauty product award 2019 Female Daily Network dan SOCO yayy ❤️
•••
Aku sih suka simpen di kulkas biar ngasih ekstra adem dan tambah seger, aku notice poriku mengecil kalo pakai produk ini sebelum makeupan 😍
••••
#beauty
#makeup
#selfie
#clozette
#clozetteid
#facemist
#avoskin
#avoskinhte
#hydratingtreatmentessence
#skincareproducts
#localproud
#localparade
+ View more details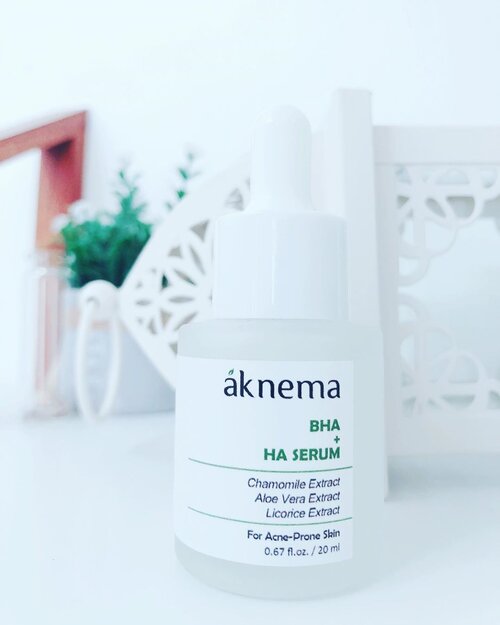 AKNEMA BHA + HA SERUM 💚 @aknemaskincare
Contains Chamomile Extract, Aloe Vera Extract, Licorice Extract 🔖 FOR ACNE-PRONE SKIN
•••••
Dari namanya, bikin aku excited buat nyobain produk ini. Gabungan konsentrat BHA dan HA serta kombinasi bahan aktif lainnya bekerja untuk treat jerawat dengan baik. Pada umumya produk untuk acne prone biasanya akan ada effect drying. Tapi produk ini ga bikin kering sama sekali 😍 sampe aku DM dan nanya langsung ke mreka, dan mreka ngasitau bahwa bahan baku BHA nya ini bahan premium dan tidak sampai 2% pantesan aman dikulitku dan ga ada dryng sama sekali, ga ada cekit cekit juga
••••••
Produk ini efektif buat bantu treat jerawat kamu, dari cuman bruntusan sampe jenis pustule. Aku sendiri punya hormonal acne jenis pustule yang mana ada nanahnya dan suka cenut2. Di aku yang punya jerawat pustule, serum ini bikin jerawatku mateng dan pecah dengan sendirinya. Setelah pecah, aku pakai serum ini nah baru lumayan kerasa sedikit cekit2 but is a good thing karena kalo udah begini jerawatku cepet banget kering 😆
•••••
Karena dia mengandung kadar BHA yang ga sampe 2% serum ini bisa dipake AM PM. Ga cuman buat treat jerawat aktif, aku notice dia memudarkan juga bekas jerawat loh, ngontrol sebum banget di mukaku without drying effect dan kulitku tetap terjaga kelembapannya
•••••
Dari segi textur, warnanya bening, sedikit kental, saat di aplikasikan agak sdikit lengket, dan saat meresap finishnya enak banget. Wanginya aku ga bisa deskripsikan dan dia akan hilang stelah diaplikasikan. Packagingnya serumnya gemey kecil minis 😆
•••••
Pemakaianku itu bisa 3-4 tetes dalam sekali pemakaian. Aku pakai setelah toner dan dilanjut dengan moisturizer kesukaan kalian. So far aku suka dan cocok pakai produk Aknema dan nungguin rangakain produk skincare lainnya dari Aknema 😍
•••••
#skincare
#makeup
#beauty
#selfie
#serum
#clozette
#clozetteid
#localproud
#aknema
#bha
#skincareproducts
+ View more details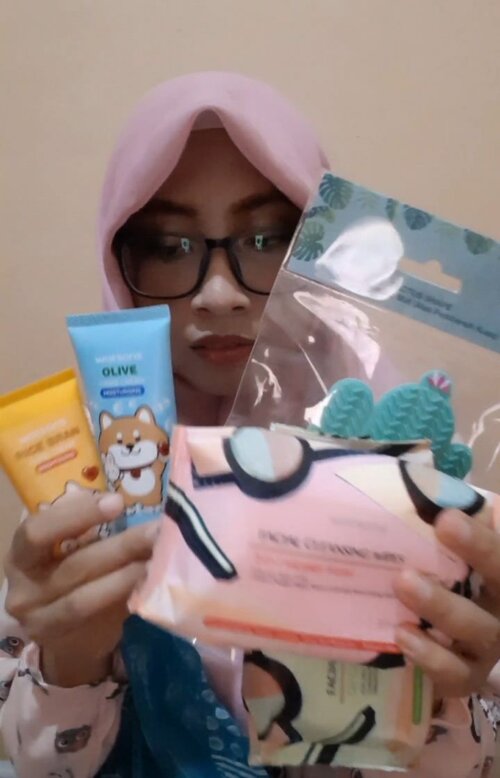 + View more details

loading ...
Back To Top