loading...
Search
254 RESULTS FOR SOCOBEAUTYNETWORK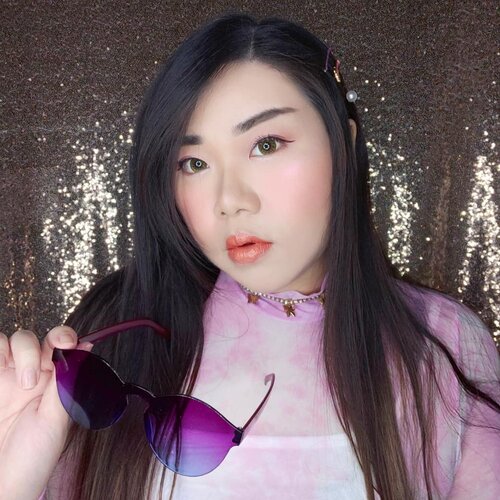 + View more details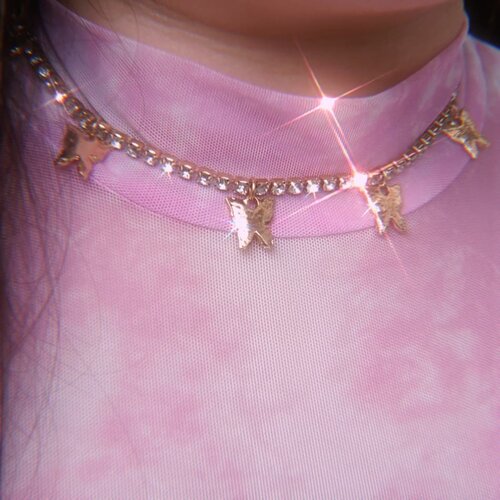 This necklace is super special for me because i really wanted it when i saw it in international online shops (and on some girls in explore) but ofc i am not willing to pay a lot for a costume jewelry - then i spotted this at Shopee!
Granted, the diamentes are not purple/pink (like the one i really wanted) and it costs 22k (i don't usually spend anywhere near 20k for costume jewelries at Shopee 🤣) but scoring something i really want and like for months without having to spend a fortune is something i take pride of!
Btw, have a nice weekend!
#bling
#necklace
#butterflynecklace
#BeauteFemmeCommunity
#SbyBeautyBlogger
#clozetteid
#startwithSBN
#socobeautynetwork
+ View more details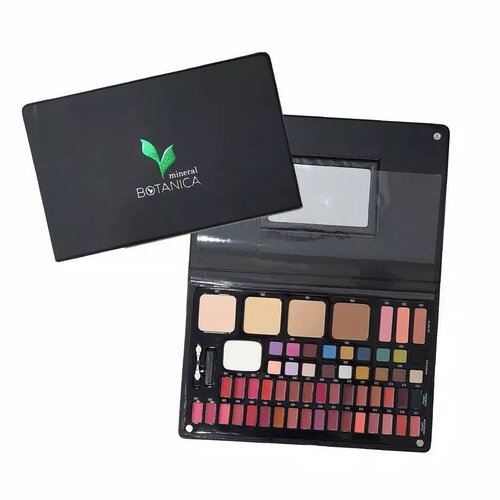 Kayaknya banyak yang belum tahu kalau @mineralbotanica punya palette ini, palette ini gede banget, segede laptop, cocok buat kalian yang pengen jadi MUA atau buat belajar dandan.Harganya sih lumayan ya tapi sering diskon kok, aku dapat pas sale di platform oren kesayangan, jadi setengah harga, plus tuker coin jadi lebih murce lagi 🤣
#teamhemat
mana suaranyaAku udah review plus swatch semua isi palettenya di blog aku ya. Kalian bisa cari link nya di link hidup di bio, jangan lupa komen 😘Buat aku yang belum pernah coba produk makeup nya
#MineralBotanica
jelas happy karena sekali beli bisa coba banyak banget produknya, karena ini tuh versi mininya produk mereka yang memang dijual satuan.Kalian yang sudah pernah coba makeup nya, komen donk, yang paling kalian dari Mica tuh apanya?
#SBNetwork
#STARTWITHSBN
#BeauteFemmeCommunity
#SOCOBeautyNetwork
#clozetteID
#naturalcosmetics
#beautypalette
#palettemakeup
#proudtobelocalbrand
#makeuphoarder
#makeupcollections
+ View more details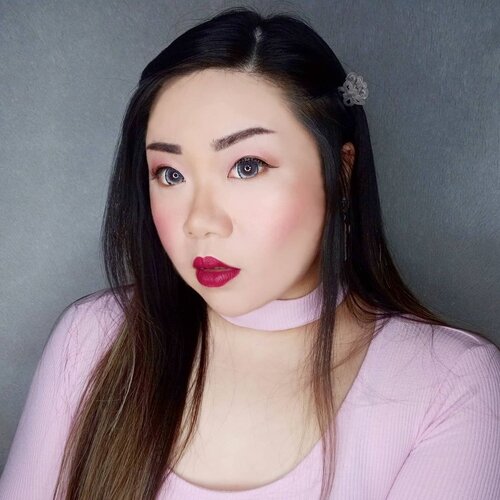 Just clearing my gallery (so.. many.. selfies...) and found some that feels like a shame not to post because i liked the makeup haha - so imma post some and then delete from Gallery to make room for new pics!!!Anyway weekend is looming again and February is almost over! So far i feel like things are getting much better, hopefully it'll continue picking up! I'm excited for the weekend for once in a long time because i actually have a plan on Sunday 🙈🤣.
#makeuplook
#BeauteFemmeCommunity
#SbyBeautyBlogger
#clozetteid
#startwithSBN
#socobeautynetwork
+ View more details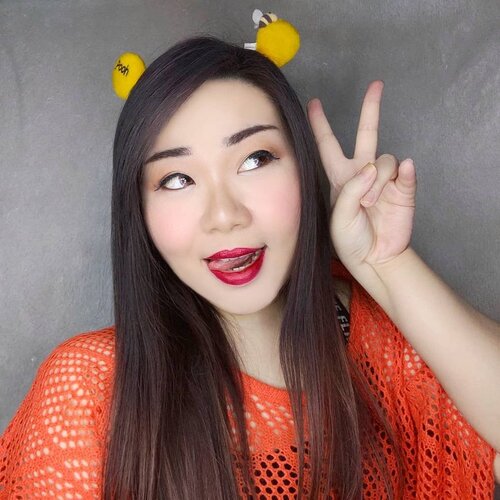 + View more details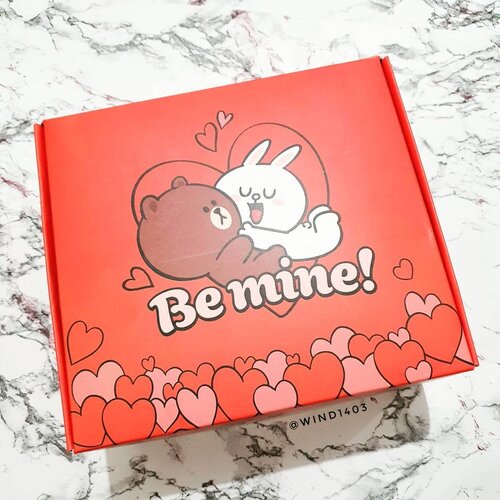 + View more details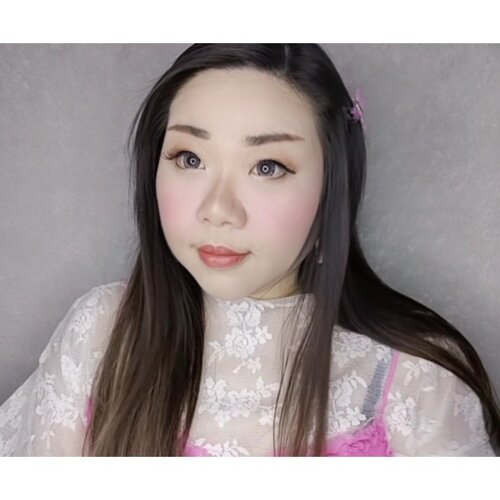 Highly requested : Big Dolly Eyes Tutorial!How to achieve big, doll / anime like eyes with 10 easy steps, all you need are :1. Enlarging circle lens. Minimum diameter 14.5, 16 would be best. I recommend @x2softlensofficial Ice No 8 for affordable, super enlarging contacts that is easly accessible.2. Neutral shimmer eyeshadow + brown eyeshadow, i use @etudeofficial x Hersey's palette.3. Black liquid liner - i used @upmostbeaute. 4. Brown eyebrow products - i use @fanbocosmetics .5. Fluttery lashes with Japanese spiky style.6. Cream pencil liner, you can use white but it's softer and more subtle if you use cream colored ones. I use @makeoverid .7. Brown pencil liner.Easy right?Do let me know if you have any tips/hacks/look/anything you want me to make tutorials of, i write them down and try to do them if i can. Your feedbacks are very appreciated 😘.
#makeuplook
#makeuptutorial
#minitutorial
#dollyeyestutorial
#bigdollyeyes
#BeauteFemmeCommunity
#SbyBeautyBlogger
#clozetteid
#startwithSBN
#socobeautynetwork
+ View more details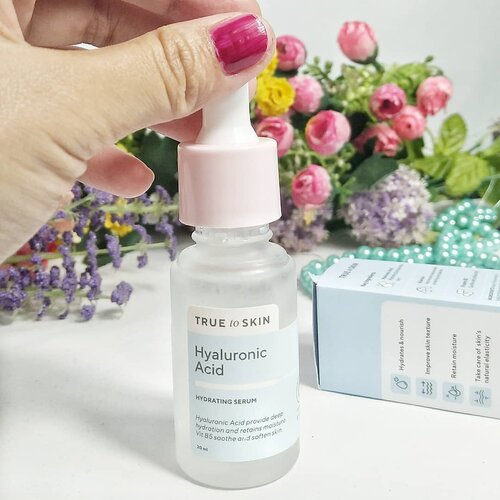 💧TRUE TO SKIN HYALURONIC ACID SERUM [REVIEW]💧
.
Sebagai pemilik tipe kulit kering, aq selalu menggunakan HA serum dalam rangakian skincare routine ku. Karena Hyaluronic acid tipe serum yang paling aman buat di layering dengan activ serum lainnya. Dan Finally 3 minggu ini aku udah pake HA serum dari @truetoskinofficial
.
Fyi True to skin adalah brand skincare lokal dengan konsep produk yg berdasarkan pada bahan aktif serta ingredients yang minimalis tanpa alcohol,no paraben,no fragrance,dan aman untuk ibu hamil. Makin cinta deh kalo liat list ingredients nya yg gentle gini 😍
.
🔷TEKSTUR & AROMA
Teksturnya cair tapi masih sedikit ada kentalnya, aromanya kayak asam gitu tapi gak terlalu tercium.
.
🔷KESIMPULAN
Serum ini cepat menyerap di kulit dan gak meninggalkan rasa lengket. Cukup 2 tetes aja udah bisa semuka,jd hemat 💕😆 Dari berbagai merk HA serum yg udah ku coba, menurutku HA serum dari True to skin ini ringan sih secara tekstur dan formulanya . Walaupun ringan,tapi hidrasinya tetap terasa dikulit dan bikin kulit terasa lebih kencang gt. Di layering moisturizer setelahnya pun malah bikin moist nya cepat nge-Set di kulit dan gak bikin tambah lengket/berat. Oia Kulit wajahku sempat bertekstur krn gak cocok sunscreen jadi aku meminimalkan layering serum dan HA serum ini membantu banget memperbaiki teksturnya, efek soothing nya terasa ✨ Harganya juga super affordable 109rb 😍
.
.
#Truetoskin
#LoveYourTrueSkin
#HAserum
#Hyaluronicacid
#hyaluronicacidserum
#lokalbrand
#Skincare
#skincareroutine
#reviewskincare
#sbn
#startwithsbn
#socobeautynetwork
#clozetteid
#skincareindonesia
#nightroutine
#skincarereview
+ View more details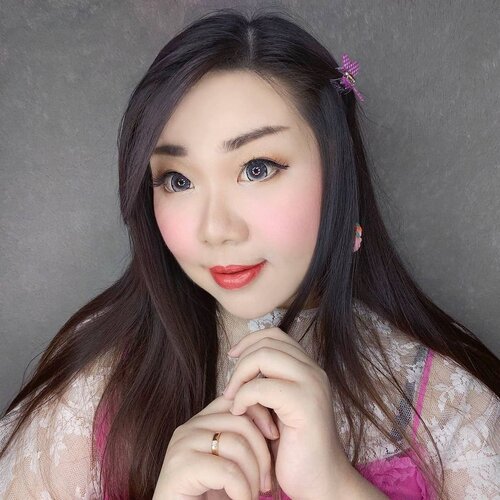 Whenever i ask for a tutorial/look requests, the top request would always be how to create big dolly eyes... I've filmed the tutorial months ago but always got postponed to post because i have more urgent posts haha.Btw whenever i see these kinds of posts tho, the comments would be like "step 1 : already have big eyes" LOL, i sort of agree because your eye size and original shape would always effect the result, however i think we can always have fun and try to reshape our features in any way or style we want with makeup because that is what makeup is for - to have fun and create any look you want!I personally have pretty large eyes opening (especially for an Oriental gal) and easy to manipula shape so it's very easy for me to make my eyes appear huge and doll like. K will post the mini tutorial tonight, please stay tuned!
#makeuplook
#bigdollyeyes
#BeauteFemmeCommunity
#SbyBeautyBlogger
#clozetteid
#startwithSBN
#socobeautynetwork
+ View more details

loading ...
Back To Top