loading...
Search
100 RESULTS FOR SOCONETWORK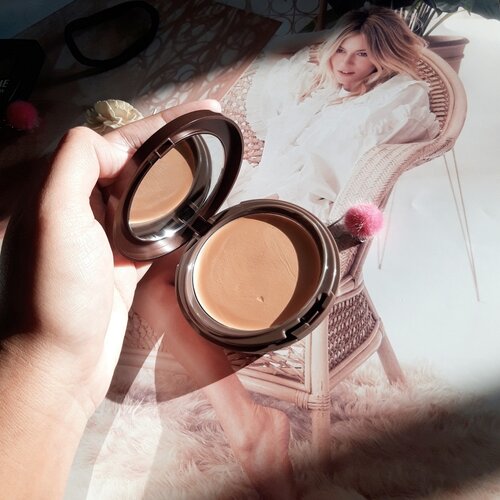 Happy
#TextureTuesday
✨BB Cream to Powder dari Pixy merupakan produk yang aku sesali beli. Super cakey, susah dibaurin, bikin mukaku kelihatan pake makeup tebal deh. Tapi packagingnya cantik dan satu seri sama Make It Glow haha. So here is the texture ✌What is one thing you regret buying?.....
#clozetteid
#soconetwork
+ View more details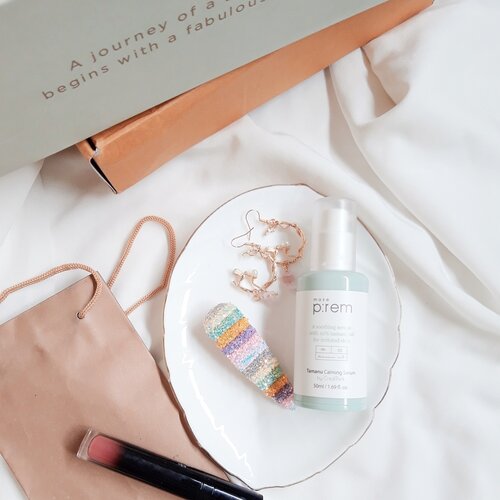 Make P:rem Tamanu Calming
[email protected]
x @credithink.This serum is the result of collaboration between CrediThink and Make P:rem. Its claimed to calm and hydrate skin. Its made from 10% tamanu oil and 6 layers of hyaluronic acid. Its my first time trying tamanu oil as skincare ingredients. There are many benefit of tamanu oil such as for reduce acne, dermatitis, eczema, etc.This serum has thick consistency but easy to spread. .The scent is unique and not bother me at all, i love the scent. I like this serum, it really helps calming my face especially after chemical exfoliation. Then when redness appears due to irritation is also very helpful. A few days ago I was irritated because one of the Korean sheet masks and this serum was really helpful. Also when there are new pimples, it's also good to calm down. I will use this serum for longterm use because the benefits for my skin..Full review ada di blog, link on bio 👩‍💻.......
#clozetteid
#soconetwork
+ View more details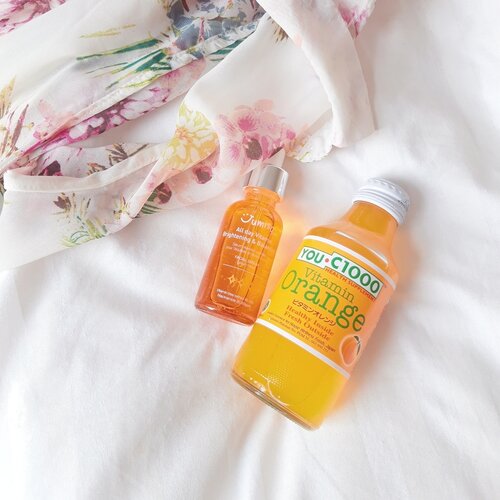 + View more details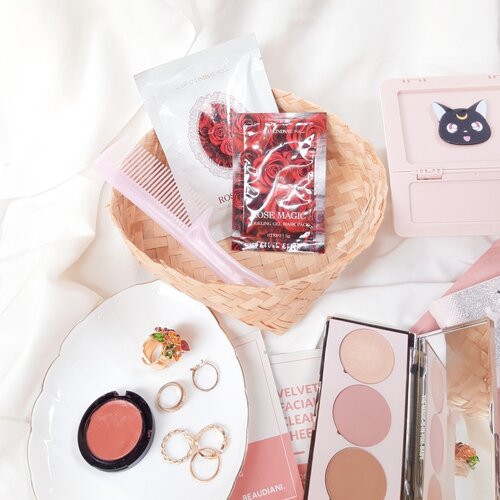 𝗨:𝗟𝗜𝗡𝗗𝗦𝗔𝗬 𝗥𝗼𝘀𝗲 𝗠𝗮𝗴𝗶𝗰 𝗠𝗼𝗱𝗲𝗹𝗶𝗻𝗴 𝗚𝗲𝗹 𝗠𝗮𝘀𝗸 𝗣𝗮𝗰𝗸🌷🌹This modeling mask pack is basically sheet mask that you build yourself.The U:Lindsay Rose Magic Modeling Pack is a gel-type pack that is used after mixing liquids and powders that are full of high-moisturizing nutrients.It says that rose extract with moisturizing nutrients helps to brightening and moisturize the skin. It contains rose extract, licorice, root extract, niacinamide, cica, and peptides..How to use:Put gel into container and put powder. Mix the gel and powder well. Apply the mixed pack to the face using mask brush. Its a lil bit hard and messy to apply, but im enjoy it. I wait like about 30 minutes until the mask was fully dry. then came the fun part, peeling it off 😂.I feel cooling effect after I apply this mask. The scent is like rose and neroli mist (I have reviewed it before). Not too strong. I noticed that it gives moisture and firming effect. I enjoyed using this mask in my mid day time. Rubber mask like this usually available at facial spa and treatment, so I really feel lucky to try this at home.Thank you @madforcos @frmadcosHave you tried modeling mask pack like this? ✨..
#clozetteid
#soconetwork
+ View more details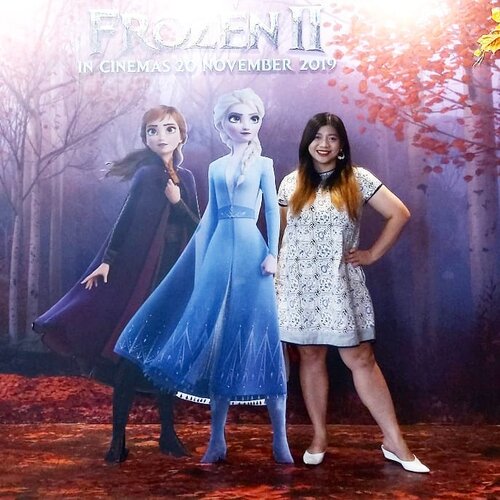 + View more details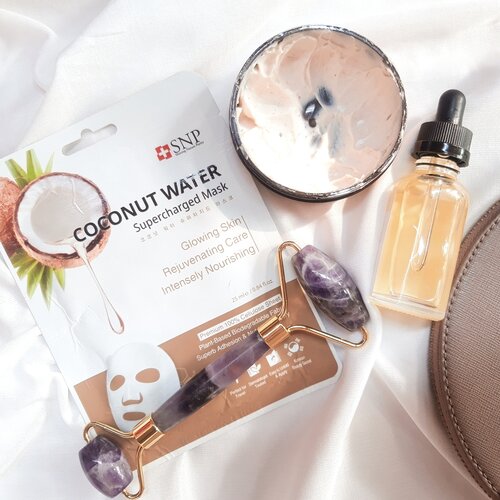 Happy Friday✨🖤I just want to watch new episode of Nancy Drew and drink my favorite coffee tonight. Whats your plan? And yeay! tomorrow is weekend🙊.. 𝗦𝗡𝗣 𝗖𝗼𝗰𝗼𝗻𝘂𝘁 𝗪𝗮𝘁𝗲𝗿 𝗦𝘂𝗽𝗲𝗿𝗰𝗵𝗮𝗿𝗴𝗲𝗱 𝗠𝗮𝘀𝗸 🌴🥥💧This mask is able to give the moisture balance back to weakened skin and softens rough, dry skin back to its original resilience. Star ingredient is Cocos Nucifera (Coconut) Fruit Extract (10ppm), deliver deep nutrients to the skin for a natural glow and some leaf extracts. It will leave your face hydrated, soft, and glowing...The material is very soft, high quality material. Silky texture made of Cupra Sheet and 100% natural cellulosic sheet. Give perfect adhesion to the skin so it can delivers active ingredients directly to the skin. Fit perfectly for my face. It has a nice scent and not too strong. The essence is not runny. I left the mask on for about 20 minutes. It was still plenty damp when I removed it. It had left my face moisturized and refreshed. Feeling plumpy and calmed my skin. Its a great mask to use after long-tired day or as midday routine at home...You can buy this product at @frmadcos 🛍 and use my discount codeThank you @madforcos 🖤@snp.korea.....
#clozetteid
#soconetwork
+ View more details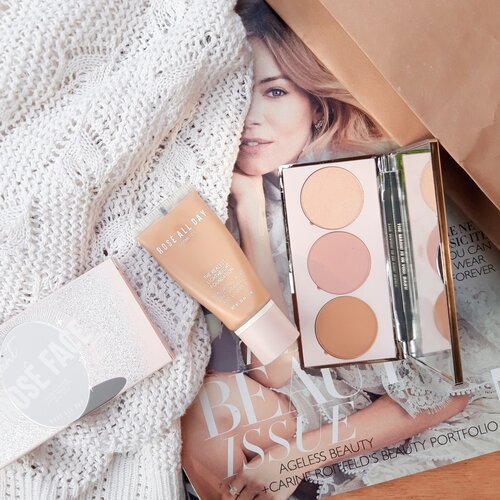 Happy Pink Wednesday 💗..Setelah sekian lama akhirnya punya juga face palette ini 🙊 aku pilih yang "Sun Slayer"✨ Highlighter Goldilocks, golden peach shimmer✨ Blush Boy Toy, deep rosy pink blush✨ Bronzer Coco Puff, sun-kissed tan.Kemarin sempat bingung, mau beli si Aloe-HA atau ini. Paling suka sama bronzernya, warnanya pas banget di aku. Untuk blush masih kurang nyala warnanya menurutku. Highlighter wow! shimmery sekali dengan golden peach yang pigmented.Cant wait for new products ❤Kira-kira produk apa ya yang bakal hype tahun depan? Hehe........
#clozetteid
#soconetwork
#pinkwednesday
+ View more details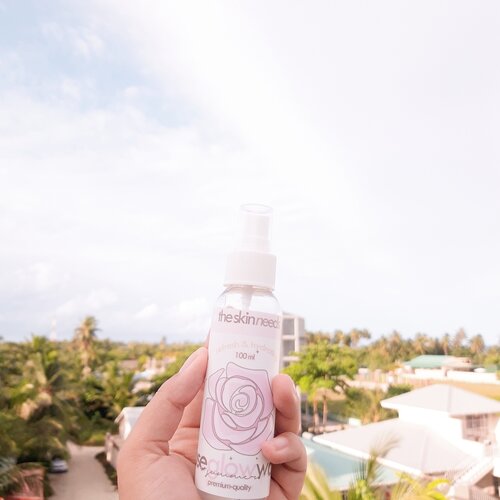 Well, to cool your face after passing through the hot sun, you can use rose water as face mist! 🙊❤☀️😻
Whats your current face mist?
Have a good day everyone! .
.
.
.
.
.
.
#clozetteid
#beauty
#soconetwork
+ View more details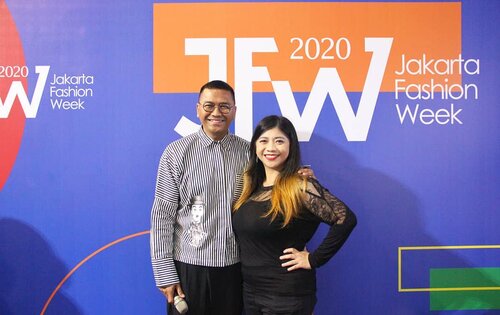 + View more details

loading ...
Back To Top