loading...
Search
98 RESULTS FOR SAILORMOON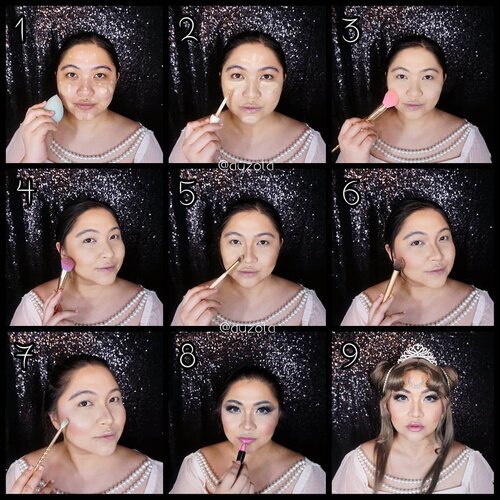 + View more details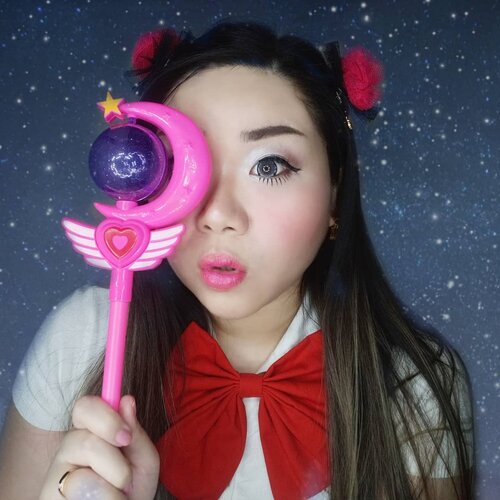 + View more details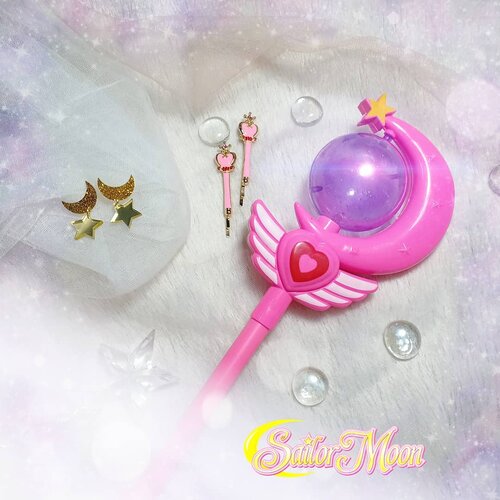 My Sailor Moon inspired tidbits...
Bought everything from Shopee ofc 🤣, spent the most time for the wand coz i wanted something at least a little similar to Sailor Moon's but still making sure that i spent as little as possible (it's about 24k 🤣) so i really checked plenty of sellers who sell the same wand (most of them insist on sending a random pattern and i'm not happy about that 🙁) for the lowest price i could find.
I also bought a pair of hair clips, although you can't even see it in pics, i don't care. I'm happy to have it, the inner 9 year old is clapping hard.
The earrings are so Sailor Moon, i just gotta get it. Totally plan to wear them out too (i already wore the clips out, it's so subtle that i can be worn for even daily life).
I debated whether to buy a Seifuku (only the top) or just the huge red bow tie and decided i was too cheap to buy something that would cost me more than 20k so i decided to go for the bow (which was only 15k) and pair it with a collared white top that i already had.
Overall, i'm super happy with how my Sailor Moon inspired look comes out and in love with this pic i took of the props - definitely one of the best product photography i produced yet. And this is done in a few minutes, using study lamp as i was running out of sunlight after realizing i deleted all of the photos i just took (yes, it was THAT day). Level up, definitely!
#clozetteid
#pink
#cute
#kawaiilife
#sailormoonaccessories
#BeauteFemmeCommunity
#sailormoon
#thematiclook
#props
#kawaii
#anime
#sailormooninspired
#sbybeautyblogger
#clozetteid
#sbybeautyblogger
#bloggerceria
#beautynesiamember
#bloggerperempuan
#indonesianfemalebloggers
#bblogger
#bbloggerid
#influencer
#influencersurabaya
#influencerindonesia
#beautyinfluencer
#surabayainfluencer
#jakartabeautyblogger
#SURABAYABEAUTYBLOGGER
#beautysocietyid
+ View more details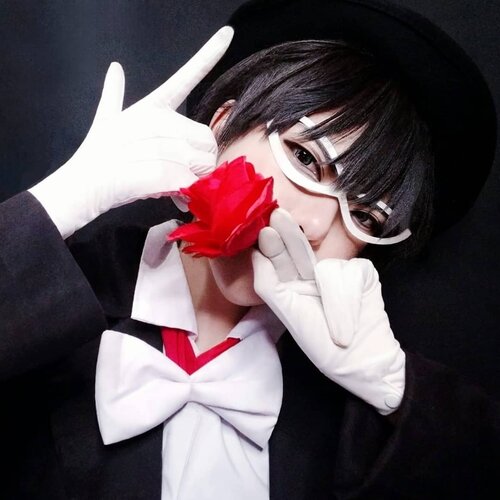 Sailor Moon fullset versi Beauty Blogger ya begini. Mainin makeup, blending eyeshadow warna-warni, contour & highlighter, mix & match fashion sesuai dengan color guide masing-masing sailor.
.
Saya bingung milih jadi sailor yg mana, suka semua 😘
Yowis, tak jadi Pahlawan Bertopeng aja ya, eh
#TuxedoBertopeng
biar ga bingung. But but, this is my girls! Ehem, kali ini harem dikit gapapa kan ya?
.
Btw, please enjoy lagu soundtrack Sailor Moon versi Yuki ya! Semoga bisa bring back our childhood memories 😊 salah 1 lagu di album Yuki yg dirilis official di salah 1 studio di Jepang, Maret 2019 lalu! Kalian bisa cek full ver.nya di berbagai music platform (swipe👉) Atau di Spotify (link on my bio 👆)
.
.
.
#可愛い #セラムン #うさぎ
#sailormoon
#コスプレ
#Cosplay
#tuxedomask
#moonlightdensetsu
#JapaneseBeauty
#oshare
#makeup
#kawaii
#beauty
#style
#girls
#fashion
#モデル  #メイク  #ヘアアレンジ
#オシャレ  #メイク #ファッション
#ガール #かわいい
#beautyblogger
#clozetteid
#anime
#アニメ
+ View more details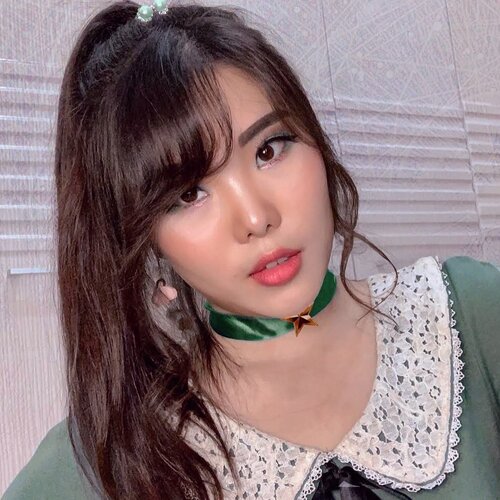 Siapa ini? 😂.
(Swipe left aja ya 😉).
.
.
Fun collaboration with amazing girls here, reminiscing our good old days watching Sailormoon :
1. Mindy (@mgirl83) as Sailor Moon.
2. Aiyuki (@aiyuki_aikawa) as Tuxedo Mask.
3. Ine (@inegunadi) as Luna.
4. Bella Sandra (@bellasandraa_ ) as Artemis.
5. Anita (@anitaa_bee ) as Saturnus.
6. Leonita (@leonita_wenny ) as Merkurius.
7. Lena (@magdalena_bhe ) as Venus.
8. Ochix (@ochix_zakiyah ) as Mars.
9. Chelshea (@chelsheaflo ) as Jupiter.
10. Gadis (@gadzotica ) as Pluto.
11. Angelika (@banieun08 ) as Pluto.
12. Ryan (@hincelois_jj ) as Uranus.
13. Vallerine (@vallerinechristaballe ) as Chibiusa.
14. Auzola (@auzola) as Serenity.
15. Yunika (@yunikatartila ) as Princess Ceres.
.
.
#sailormoon
#sailormoonmakeup
#sailormooninspired
#sailorjupiter
#sailormooncosplay
#ClozetteID

+ View more details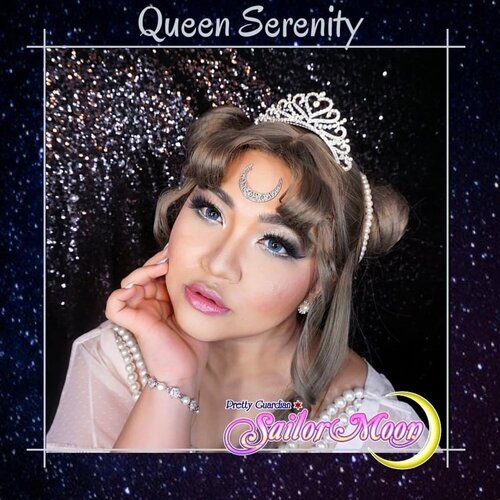 + View more details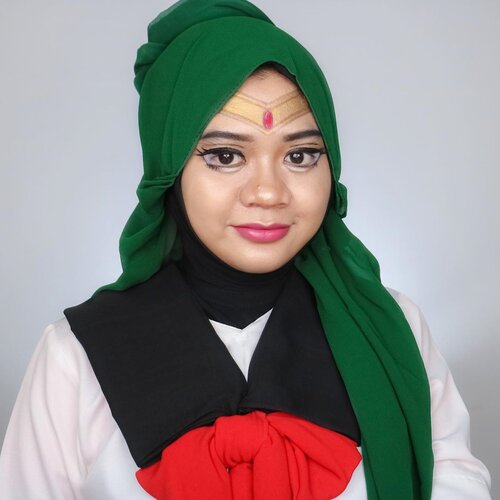 Yuhuuu akhirnya bisa posting collab makeup bareng temen-temen lagi~
Kali ini temanya Sailormoon dan aku jadi Sailor Pluto. Keliatan kan dari baju dan warna hijabnya? Disini aku terapin anime eyes walaupun nggak mirip banget sama matanya Setsuna Meioh. Banyak banget tantangannya bikin anime eyes karena harus enlarge mata 2x lipat sedangkan space mataku ya segitu aja 😂.
Btw, cukup puas sih sama outfitnya yg aku create pakai jilbab biar keliatan kaya outfit sailormoon. Sailor Pluto juga princessy elegan gitu kan, posenya ngikut deh 🙈.
Gimana nih makeup Sailor Pluto-nya, berhasil nggak? Kalian suka karakter Sailor Moon yg mana?
The full lineup :
1. @inegunadi as Luna
2. @mgirl83 as Sailor Moon
3. @aiyuki_aikawa Tuxedo Mask
4. @auzola as Serinity
5. @bellasandraa_ as Artemis
6. @leonita_wenny as Merkurius
7. @ochix_zakiyah as Mars
8. @vallerinechristaballe as Chibiusa
9. @chelsheaflo as Jupiter
10. @magdalena_bhe as Venus
11. @gadzotica as Pluto
12. @banieun08 as Neptunus
13. @yunikatartila as Ceres
14. @hincelois_jj as Uranus
15. @anitaa_bee as Saturnus
#sailormoon
#sailormooncollab
#thematiclook
#sailormoonmakeup
#animemakeup
#sailormooninspired
#sbybeautyblogger
#beautefemmecommunity
#indobeautygram
#bbloggerid
#beautybloggerid
#influencerindonesia
#influencersurabaya
#surabayainfluencer
#makeup
#beauty
#clozetteid
+ View more details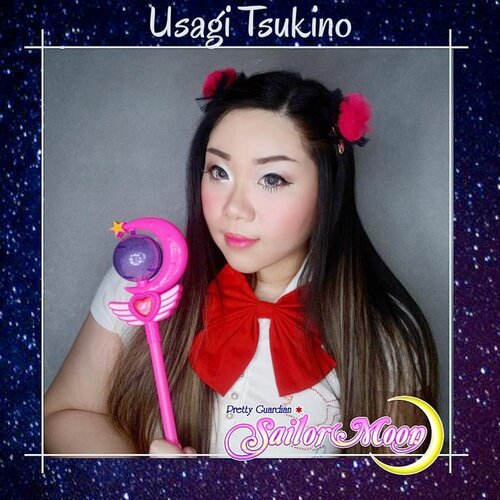 + View more details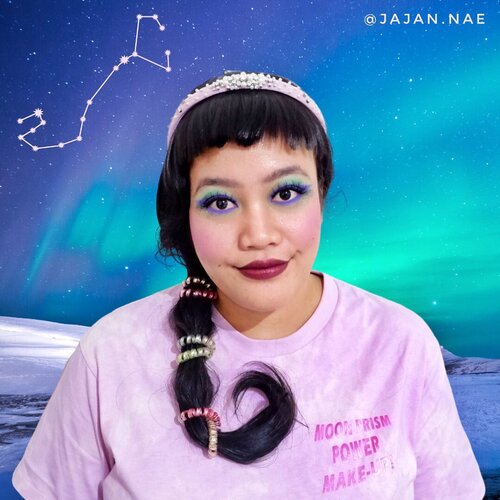 Halo, kali ini aku ikutan makeup collab bareng @pkubeautyblogger dengan tema ZODIAC MAKEUP 😆 Awalnya bingung mau bikin apa, teru terinspirasi sama kisah Artemis dan Scorpio, jadilah begini 😅
.
Artemis is the Greek goddess of the hunt, the wilderness, wild animals, the Moon, and chastity. Kebayang kaya dark moon princess, dengan rambut semi kepang ala capit kalajengking haha! But still pastel yaah karena scorpio gak black heart ❤ just our lipstick 💄 Oh ya, bonus scorpius constellation di langit malam 😂
.
Aku bakal cerita sedikit Legenda Scorpio yah! ♏️
.
Scorpio, in Greek Mythology, comes from the story of Orion. This giant of a man was the son of Poseidon and Euryale, and was also said to be the most handsome man alive. He and Artemis were hunting partners.
.
This made her brother, Apollo, jealous. He went to Mother Earth and asked her to create a giant scorpion, which then stung and killed Orion. Zeus placed both of them in the heavens as a constellation. Scorpion is a pretty big constellation. The bright star, Antares, is the Scorpion's heart.
.
Btw gw sebenernya pakai kaos Sailor Moon, you know lah galaxy banget kan 🎉
.
@pkubeautyblogger
#pkubeautyblogger
#pkubbmakeupcollab
#zodiacmakeup
#zodiacmakeuppkubb
.
.
#fantasymakeup
#scorpiomakeup
#makeupart
#ClozetteID
#rainbow
#rainbowmakeup
#makeuplover
#beautybloggers
#beautyvlogger
#beautycreator
#cutemakeup
#colorfulmakeup
#zodiacsigns
#zodiac
#scorpiozodiac
#scorpiosign
#scorpiomystique
#artemis
+ View more details

loading ...
Back To Top