loading...
Search
10 RESULTS FOR SAVETHEEARTH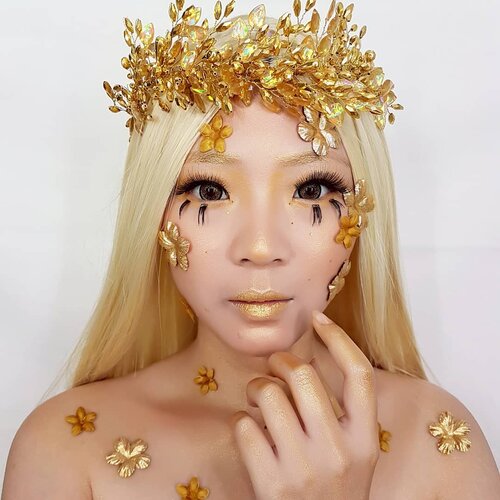 + View more details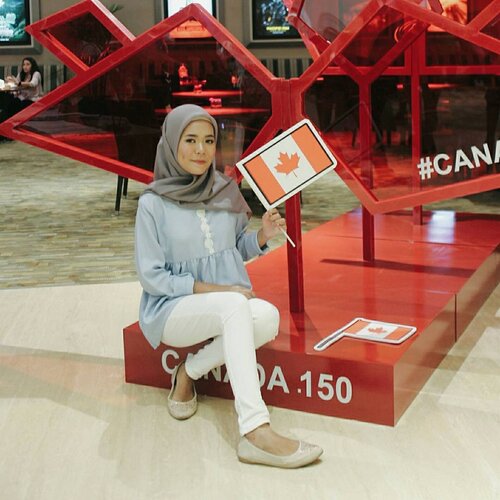 Still from Imax documentary
#abeautifulplanet
i am very happy and honoured to watching a amazing film about this planet and i can see how beautiful aourora ✨ read more on my blog link on my bio 💕
#savetheearth
+ View more details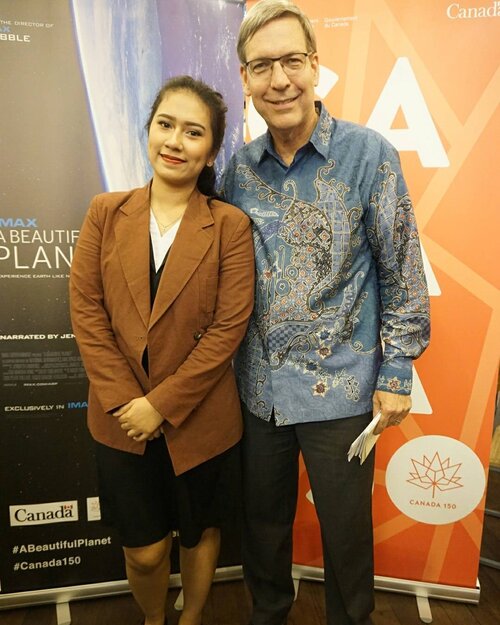 20 Desember 2017,Suatu kehormatan bisa diundang untuk bertemu, berbincang, dan berfoto bersama Duta Besar Kanada di Indonesia, Mr. H.E Peter MacArthur, dan mba Nina Tamam sebagai salah satu Penyanyi Indonesia yang berbakat, dan sekaligus menjadi Influencer Lingkungan perwakilan dari Indonesia dan juga bersama team @changeorg_id , untuk sama sama menonton flim dokumenter yang berjudul " A Beautiful Planet ", flim dokumenter ini disutradarai oleh Toni Myers dan dinasari oleh @jenniferlawrencepx . ...Sutradara perempuan asal Kanada yang pernah juga membuat flim dokumenter terkenal " Hubble 3D " yang dinarasikan oleh @leonardodicaprio , sangat mendidik !Kelengkapan ceritanya mampir ke
www.yossisibarani.com
yahh. Mulai sekarang ayooo lebih aware menjaga kelestarian lingkungan kita. Informasi ini baik sekali loh untuk di sebarkan dan sama sama melakukannya.
#Canada150
#ABeautifulPlanet
#SaveTheEarth

+ View more details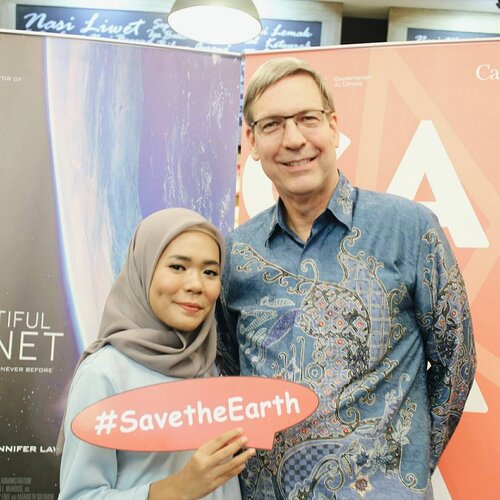 Beberapa hari lalu aku dan teman-teman blogger lainnya berkesempatan untuk nonton bareng "A Beautiful Planet" im so lucky karena film ini hanya di putar 1x di Indonesia dari keduataan besar Canada. Film A beautiful Planet menceritakan keindahan bumi ini dan dampak yang akan terjadi kalau kita tidak menjaga dumi. Filmnya bener bener bikin aku kagum banget dengan bumi ini dan bikin aku semakin awere dengan global warming to
#savetheearth
#canada150
#abeautifulplanet
@changeorg_id
+ View more details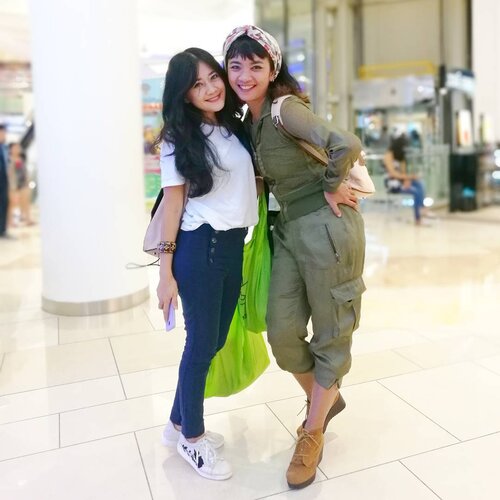 + View more details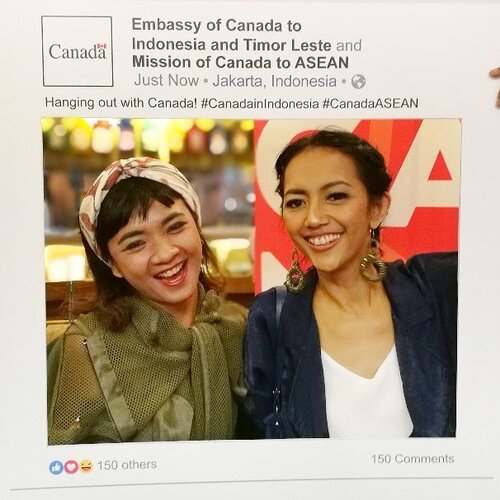 Selamat Pagi!
A
#latepost
itu bole ya.. 🤣
.
.
Been years gak jumpa mbokku Nina Tamam @adaninanih ...
.
.
.
Duduk depan sendiri 😁tepat depan simbok banget duduknya 😌😌 Mendengarkan bagaimana Mbok Nina mengutarakan pengalamannya yang berkaitan dengan lingkungan.. ketika remaja hingga sekarang sudah ada Sky, ada perbedaan dan kesadaran lebih.. .
.
.
Dan gak berkaitan dengan event, thanks for all support mbak 💙 terutama ketika 6 bulan lalu tentang almarhum, all the messages itu means a lot! 💪 Kuat dan terbukti kemarin su bisa haha hihi 😍
.
.
Dan melihat foto ini.. akhirnya.. "Duh .. kapan mukaku bisa setirus mbok Nina lagi yo Gusti Allah" 😌😳😝😜🤣 terakhir setirus itu pas masih di Trinity Optima Prod 🤣 badan bisa balik.. muka tetap cabi ni sopiah skrg 🤣
.
.
Semoga suatu hari ketemu lagi 💙 take care mbok Nina.. salam buat Pak Erikar n Sky
#Canada150
#ABeautifulPlanet
#SaveTheEarth
#Clozetteid
#Lifestyle
#Reunion

+ View more details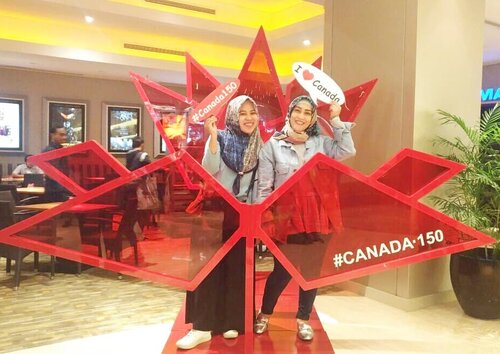 + View more details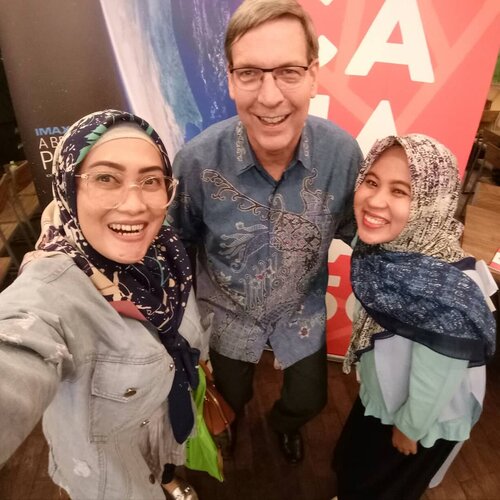 + View more details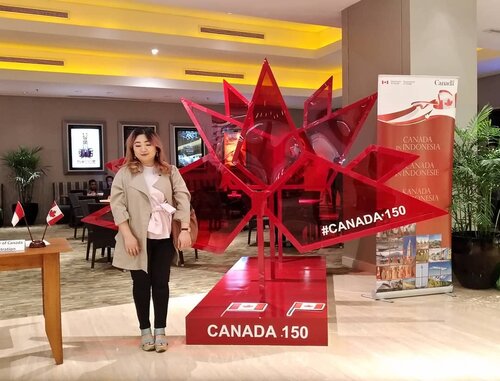 + View more details

loading ...
Back To Top