loading...
Search
5,092 RESULTS FOR SBYBEAUTYBLOGGER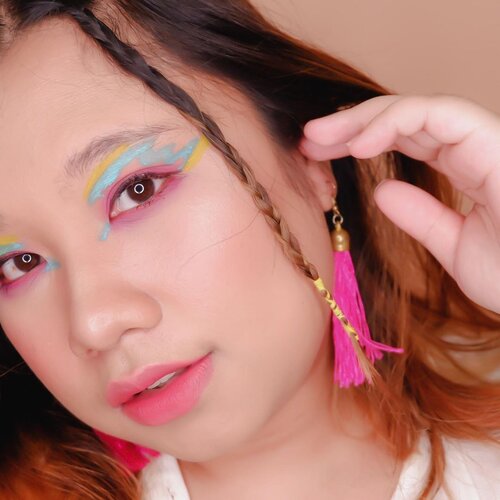 + View more details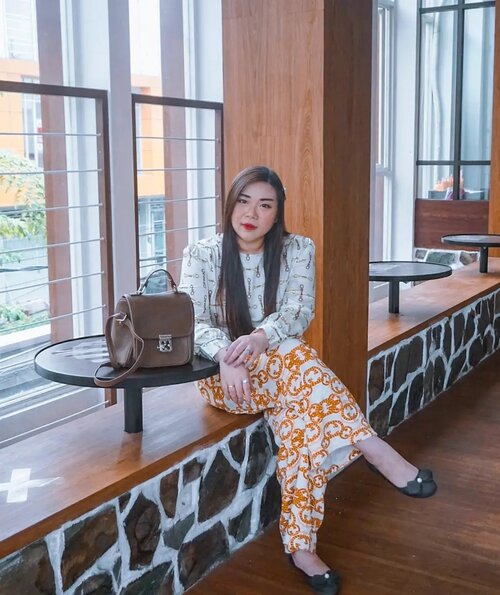 + View more details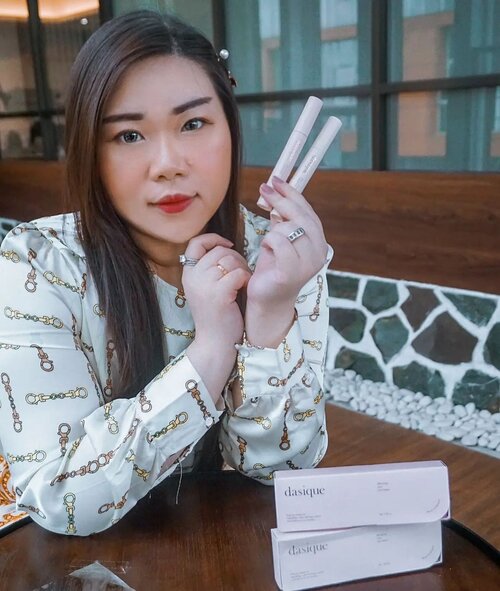 #Repost
from Clozetter @Mgirl83.
Mascara with the prettiest packaging ever!
I am definitely in love with @dasique_official 's aesthetic and even their mascara's no exception.
Been loving their Mood Up Mascara Long & Curl lately, it's the typical soft and natural type of Korean mascara (if you are obsessed with luscious lashes like me, you'd need 3 coats) and available in 2 shades :
* 01 Black
* 02 Choco Brown .
I was always hesitant about trying non black mascara, but the Choco Brown is actually dark enough to make me not feel weird but give the overall look a softer, more romantic look and i am starting to really like it too 🙈. It might not look too different to black when you apply it, but side by side comparison would make it obvious! (It's my first brown mascara, if you can't tell 😛)
With formula that is just right (not too wet, not too dry), the mascara has small fibres to make lashes looks longer and more voluminous - and it is able to hold curls all day long without smudging (no smudging is important for me!). The brush is small and curved, making application to be a breeze and precise.
The packaging is very extra, comes with a pretty box with floral design in the inside, the mascara tube's colors are in the nude family, which is very very pretty and aesthetic but honestly pretty easy to get dirty as the mascara can smudge around the opening 🙈, but still - for mascaras to impress me with their packaging is really something so if you are drawn to pretty things like me, you should really check this brand out.
Overall, i enjoy using Dasique's mascara (although i do use multiple layer everytime because i like va va voom lashes) and i am dying to get my hands on their eyeshadow palettes because they all look sooo pretty 😍😍😍.
You can grab yours at my Charis Shop (Mgirl83) for a special price or type
https://bit.ly/dasiqueMascaraMindy83
To directly go to the product's page 😉.
@hicharis_official @charis_celeb @charis_indonesia
#charisceleb
#charis
#hicharis
#reviewwithMindy
#beautefemmecommunity
#koreancosmetics
#clozetteid
#sbybeautyblogger
#makeup
#koreanmakeup
#dasique
#dasiquemoodupmascara
+ View more details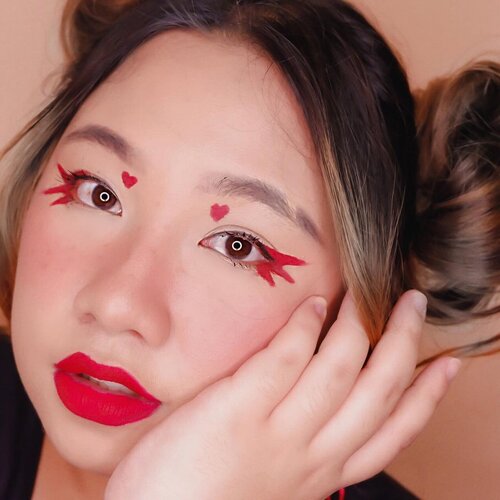 + View more details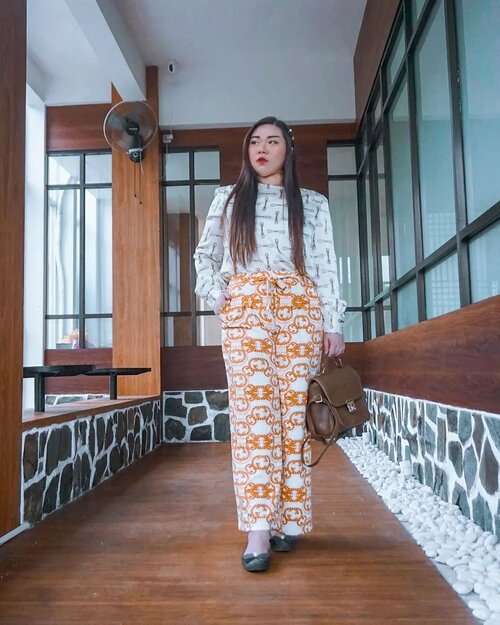 #Repost
from Clozetter @Mgirl83.
Channeling my inner tai tai 😛✌️.
I'm sure you'd agree that my outfit is pretty different than my usual style - it's just that once in a while i am drawn to these type of classy, mature but relaxed style too. I'm also don't usually wear a lot of pattern (let alone trying to pair pattern with pattern) but i was influenced by Jeffree Star's loud Gucci style so i was very drawn to these pattern somehow.
Top and bottom were bought separately, i don't remember which one i bought first but i do remember buying one purposefully to wear with the other one specifically - and i think they really go well together (if i may say so myself haha).
Top : @maxfashionsindonesia
Pants : i'm almost sure i got it from @houseofvintage_sby (there used to be one in Marvell City but it closed down after pandemic 🥲. I loved this store very much, they have a lot of trendy fashion with crazy cheap price tag. I think they still have a store in Royal Plaza, dunno if they are still open but i checked that they are still active in IG and you can purchase their stuffs online).
Bag : unbranded, bought in South Korea.
I might wear more patterned tops and palazzo pants (well, palazzo pants are my fave type of pants) and act my age - but i can't promise anything 😛✌️.
#ootd
#ootdid
#clozetteid
#sbybeautyblogger
#BeauteFemmeCommunity
#notasize0
#personalstyle
#surabaya
#effyourbeautystandards
#celebrateyourself
#mybodymyrules
+ View more details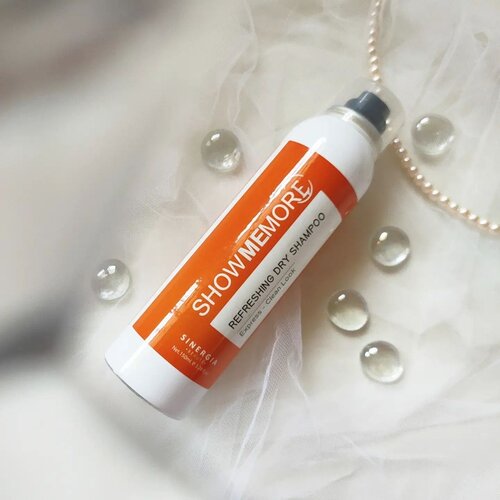 #Repost
from Clozetter @Mgirl83.
Dry shampoo lover must read!
I got lots of voucher from @hairfood_sinergia a while back from their event and as i am a huge fan of dry shampoo, i decided to get one and try.
As someone who is used to powdery dry shampoos, i was quite shocked when i first sprayed this ShowMeMore Refreshing Dry Shampoo because it actually leaves my hair wet-looking at first. Ofc it dries down soon, but as it has a wet formula, it doesn't leave any the powdery matte-ness most dry shampoo do.
This can be seen as both a positive and a negative. The positive is it totally reflects the claim to be clean look as it makes your hair looks (and smell) clean so this dry shampoo is perfect for those who wants very light and natural type of dry shampoo. You don't have to worry about your hair looking gray or brushing out the powdery residue as it leaves none. Another positive is i love the scent, it has a very "expensive" and classy type of scent, and the scent really last very long.
The negative is for people with extremely oily scalp like me, this dry shampoo is a little bit too light for me - meaning i have to use a truckload to get the result i want, and that means i finished it very fast and that's no good as it costs at least 3x my usual dry shampoos 🤣 (it costs 160k). Also the strong scent can be too much when i spray too liberally.
In conclusion, i like this dry shampoo but for regular use i prefer a stronger and more powdery type as it meets my needs better.
If you are looking for non powdery, light, great scented (think expensive dry shampoos you find in Sephora type of scent) i highly recommend you check out this dry shampoo (you can purchase it at their website) as i think it would be a great match for you and it's still significantly cheaper than those luxury dry shampoos (that easily costs 200-300k).
#reviewwithMindy
#dryshampoo
#SbyBeautyBlogger
#BeauteFemmeCommunity
#clozetteid
#socobeautynetwork
#startwithsbn
#dryshampooreview
+ View more details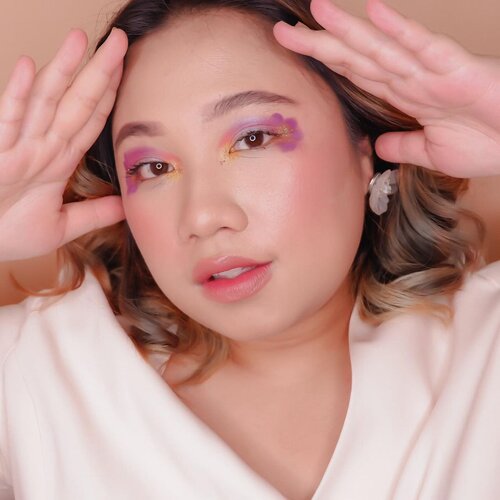 + View more details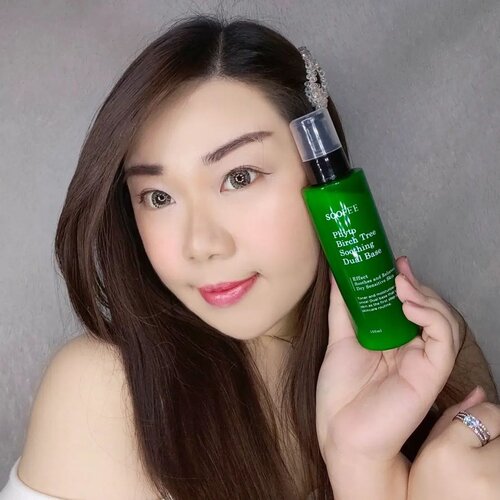 #Repost
from Clozetter @Mgirl83.
Soothing toner and moisturizer in one easy step!
No more excuses to be lazy with your skincare with this @soofee_official
Phyto Birch Tree Soothing Dual Base as you can do both toning and moisturizing in one simple step!
Has a light lotion-y texture and fresh scent, it gives an immediate soothing and cooling sensation (the mild and calming type of cooling, not the intense, minty type), i was worried i would miss the freshness a regular watery toner gives me but the cooling sensation more than makes up for it . It gets absorbed into the skin fast without any sticky nor greasy residue, yet it is able to give skin the deep hydration it needs.
Especially designed for dry, irritated skin, stressed and or tired skin, i was initially worried that it would be too rich for my oily skin - but it isn't! While drier skin types would need to apply more moisturizer afterwards (it is described as the first step in your skincare), it is already more than enough on its own for my oily skin.
Made from Birch Tree Leaf Extract from SK forest at Indeung Mountain, Chungju - Soofee make sure they use only the best raw materials by carefuly selecting and refining birch tree leaves the forest has been carrying for 40 years.
I am usually sensitive to tea tree that are commonly used in acne fighting/preventing products (they usually have this distinct, strong scent, it's probably a different type of tea tree because the scent is very different (a lot more subtle) and my skin also doesn't react negatively at all. Instead after regular usage for around 2 weeks, i notice my skin becomes clearer, healthier and calmer (less allergy flares) - i think all the claims they made (all 7 claims in the last 2 slides) i can safely stand by!
Definitely a skincare that my skin agrees with and i will continue using!
You can grab yours at my Charis Shop (Mgirl83) for a special price or type
https://bit.ly/dualbaseMindy83
To directly go to the product's page 😉.
@hicharis_official @charis_celeb @charis_indonesia
#charisceleb
#charis
#hicharis
#reviewwithMindy
#beautefemmecommunity
#koreancosmetics
#clozetteid
#sbybeautyblogger
#skincare
#koreanskincare
#soofee
#PhytoBirchTreeSoothingDualBase
+ View more details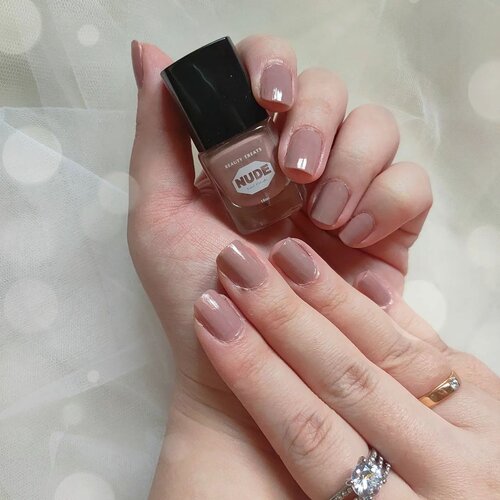 RACUN SHOPEE 9.9 - must read!
Yang udah ngincer kutex nude super cakep ini buruan check out hari ini deh, as i suspected mereka ikutan promo 9.9 jadi IDR 2,999 aja, langsung click link di bio aku no 14 sebelum balik ke harga normal (12k, please lah bisa dapet 4 biji ini!)!
Asli @beautytreatscosmetic Nude Nail Polish no 12 ini belakangan jadi favoriteku banget sih. Dulu aku hampir ngga pernah lho pake kutex nude, ngga tertarik aja gitu. I prefer super dark atau super gonjrenk/pastel colors for my nail, tapi tiba-tiba jatuh cinta aja sama si no 12 ini (mungkin faktor U ya, tiba-tiba suka yang elegant looking gini 😂).
Pas beli iseng, soalnya koleksi nail polish nude aku bisa dihitung jari (padahal nail polish aku ratusan 🙈) dan waktu itu genapin belanjaan biar free ongkir hahaha. Dan ternyataaa, nude polish yang tone nya lebih ke greige/mauve gini (kalo kalian mau lihat warna yang paling mendekati warna IRL check slide ke 2) cocok banget di fair skin with pink undertone. Aku ga cocok banget pake nude yang cream gitu, kulitku jadi kayak corpse 😂, dan aku juga ga suka pink nude (i love pink tapi aku ga suka pink lipstick and nail polish. Aneh ya?).
Texture kutex ini pas, ngga terlalu encer (yang bikin susah opaque) atau kentel (yang bikin susah kering) - ditambah brush nya yang kecil bikin aplikasi jadi gampang, rapi dan cepat. Dia juga termasuk cepet kering (it's very important for me). Pigmentationnya juga oke, 2 coats' recommended for the best result.
Nah kalau soal ketahanan, on its own it sux 😂. Emang kutex tu sebaiknya pake nya dengan base dan top coat yang oke ya, jujur aku kaget masih banyak yg ngga tau pentingnya base dan top coat. Jadi pas pertama pake aku sempat salah pake base coat (aku pake top coat, which is usually too thin apalagi yg speed dry) terus dia langsung chipping dalam sehari. 2nd try aku pake base coat yang proper, pake kutex nya proper (2 coats) dan pake top coat, hasilnya sudah hampir seminggu my nails still look perfect!
Kalian sendiri suka warna kutex nude ngga?
#RacunShopee
#nails
#nailstagram
#SbyBeautyBlogger
#clozetteid
#BeauteFemmeCommunity
#beautynesiamember
#startwithSBN
#socobeautynetwork
#nudenails
#kuteksnude
+ View more details

loading ...
Back To Top