loading...
Search
4,952 RESULTS FOR SBYBEAUTYBLOGGER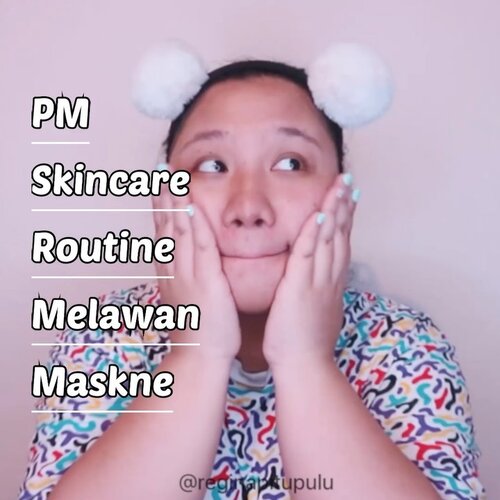 + View more details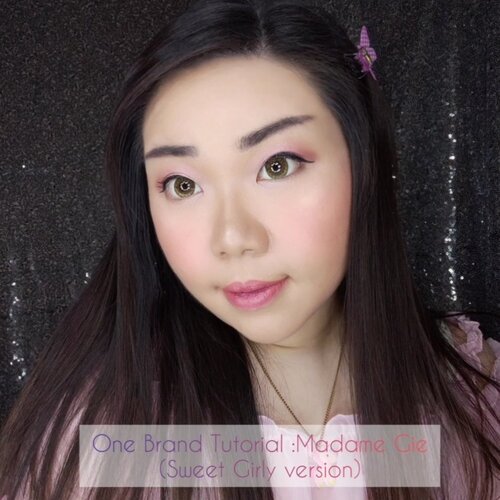 Akhirnya continue with my One Brand Tutorial series! Kali ini aku pake brand yang super murmer dan bikin aku kepo dari awal banget mereka muncul, @madame.gie ! Jadi aku dulu beli produk-produknya tuh di cicil karena mereka sering banget promo kan, belom kepikiran mau bikin OBT tapi karena lama-lama aku beli makin lengkap... Ya uda sekalian aja bikin OBT ya kannn.
Karena aku belinya dari awal-awal jadi produk yg aku pake tuh produk awal mereka juga, gila sih Madame Gie ini salah 1 local brand yg hobby banget ngeluarin produk baru, mana makin lama makin lucu-lucu 🙈 jadi pengen koleksi terus - i might be doing a part 2 of these OBT with their newer products but i'm not making any promises as to when ya 🤣, tapi kalo mereka lagi promo gede2an (which is all the time) aku pasti borong 😭, asli yg baru-baru cute-cute banget ga kuat liatnya.
Anyway as usual, aku bikin 2 opposing looks dan yang pertama yang versi Sweet Girly nih.
Here is the List of products used :
* BB Femme Liquid Foundation (ga tau shade apa ga jelas ga ada tulisannya 🤣).
* Got You Covered Liquid Concealer - Ivory.
* Banana Loose Powder 03 Ivory.
* Moondust Temptation 05.
* Eyeready Liner.
* Silhouette Blended Eyebrow - 01 Espresso Brown.
* Sweet Cheek Blushed - 01.
* Make It Sharp Contour - 01 Latte Femme .
* Blinded by Drama Highlighter - 01.
* Magnifique Lip Liquid Matte - 404 Magnetic.
* Magnifique Lip Tint - 06 Fuchsia.
Aku akan share produk mana yang menurut aku worth to try mana yang mendingan di skip aja next yaaa!
#makeuplook
#BeauteFemmeCommunity
#SbyBeautyBlogger
#clozetteid
#startwithSBN
#socobeautynetwork
#onebrandtutorial
#madamegie
#madamegieonebrandtutorial
+ View more details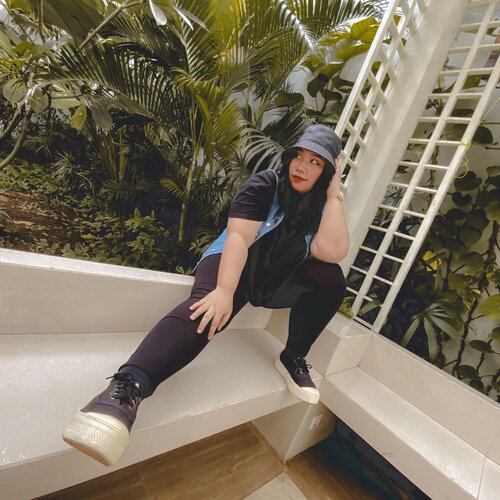 + View more details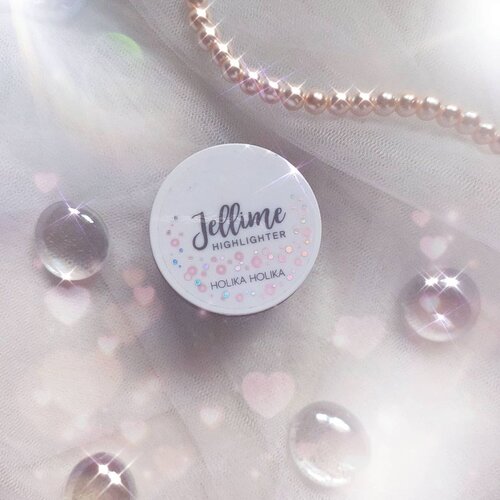 Korean highlighter's quality is below Western ones? Well, maybe you haven't try the right ones, because i have a lot of beautiful Korean highlighters that's every bit as awesome as Western branded ones!The latest one that i really like, quite unexpectedly because i never liked any wet highlighters before - is this Jellime Highlighter from @holikaholika_official . It's not super new or anything, they came out when those slime/jelly highlighter became a trend, i simply forgot that i got it 🙈.I actually only get it to get in the trend if anything, i was also a bit scared to actually use it because wet highlighters never really worked for me before, especially because i am a heavy powder user (because i have very oily skin, if i don't set my base it'd be game over for me in a matter of minutes 🙈) , wet highlighter would normally be patchy and clumpy on top of powders - and they move my base around, but not this one! It's definitely wet alright (but it's putty-like so it's not entirely liquid but a lot more solid and jiggly, like its name jellime - which supposed to be jelly/slime i guess?)It works super well on top of powder (ofc it works well on base without powder too, but avoid applying before setting your makeup if you plan on using powder), no shifting nor clumping detected!It's a bit hard to catch the full effect on camera, my shade 01 Feel So Candy (also available in 2 other shades) has pink microglitters but they are so fine when blended it actually doesn't look pink at all, just shiny and pretty - it looks pretty natural too (the glitters aren't chunky at all) as you can see from the close up pics so don't be afraid of how pink it is on the pot, it looks more light gold than anything once fully applied.If you want OTT, super blinding highlighter then this one is not your match, but if you want a unique, easy to use (it's hands down the easiest wet highlighter i've ever tried), glow from within type of highlighter then you should totally check this out.
#highlighter
#highlighterreview
#jellimehighlighter
#holikaholikajellimehighlighter
#kbeauty
#clozetteid
#sbybeautyblogger
#BeauteFemmeCommunity
#reviewwithMindy
+ View more details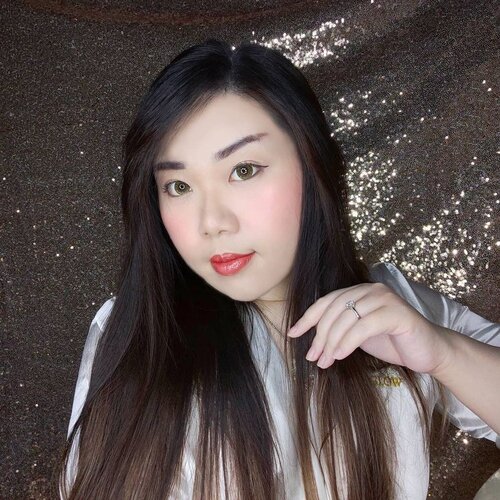 I have been so engrossed on IG last month (especially towards the end as there were so many deadlines that must be posted around a cluster of date) it was getting unhealthy so i'm taking a break yesterday (and focus on Shopee instead 🤣🤣🤣, i checked out more than 20 parcels wth) and i am still taking things slow until i cannot do that anymore (meaning deadlines calling hahaha) 🤣, so here's my face so you won't forget it hahaha.
#makeuplook
#BeauteFemmeCommunity
#SbyBeautyBlogger
#clozetteid
#startwithSBN
#socobeautynetwork
+ View more details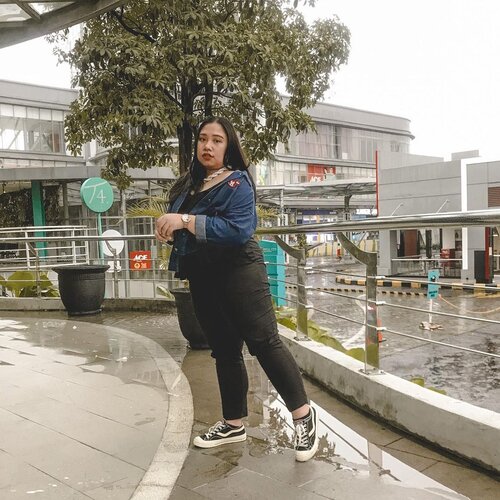 + View more details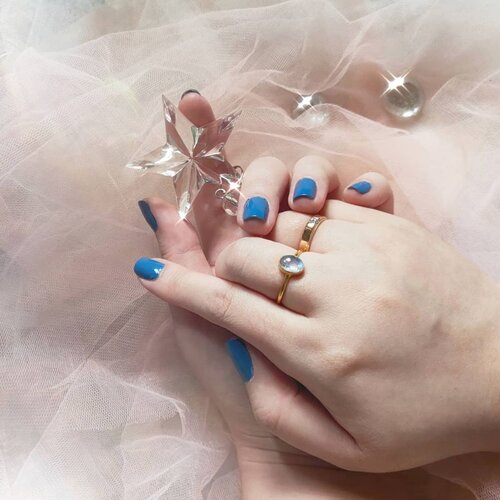 - Moonstone cultivates compassion and empathy. It helps us to tap into our intuition and enhances psychic abilities and clairvoyance. The creative and intuitive power of feminine energy is activated by the moonstone. The serene and tranquil energy of the moonstone also invites creativity, healing and motherly protection. -As much as i love my diamonds, i was traumatized by losing a few (both just the diamond or the entire ring) along the way and i just cannot deal with that 😥. Plus various kinds of gem stones and their beautiful powers and philosophy speaks to me so i truly love gemstones and prefer to collect and wear them for everyday life (i prefer to wear my diamonds on special days only as i am clumsy/forgetful and the only jewelry i wear even to sleep and shower is my wedding/couple ring).This is my first moonstone ring and my newest jewelry (that is not entirely costume), it's a Valentine's Day gift from me for me. I wear it so whenever i look af it, i am reminded of how strong - how much stronger i am than i ever know. How i am worthy and i am loved. How, at the end of the day, it is i who has to love myself first, the hardest and the best - because the one person who i can always rely and count on is myself.Btw, i am so SO proud of this pic, i think it's super beautiful and i definitely up my photography skill from 0 to errr 7 or so , quarantine really does have its positive sides too! Have a nice day everyone!
#moonstone
#moonstonering
#BeauteFemmeCommunity
#SbyBeautyBlogger
#clozetteid
#startwithSBN
#socobeautynetwork
+ View more details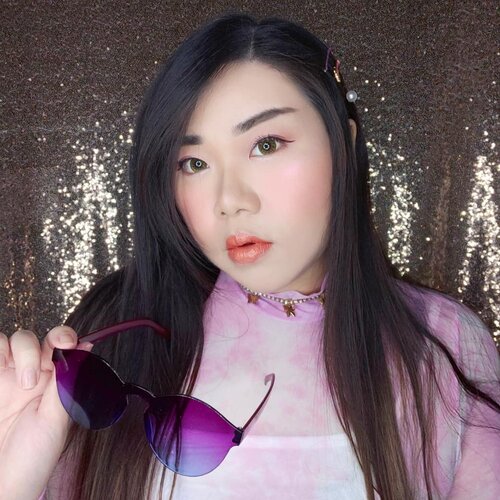 + View more details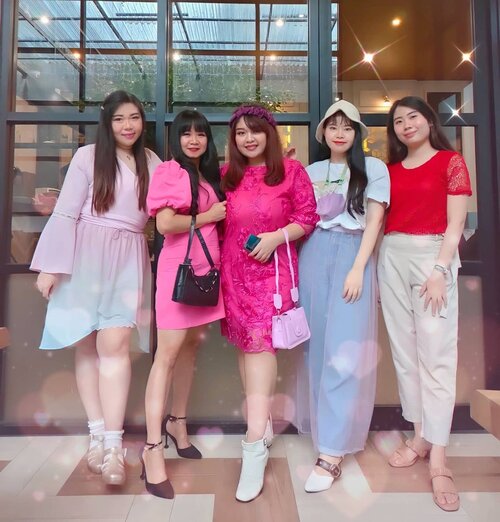 + View more details

loading ...
Back To Top