loading...
Search
9 RESULTS FOR SKINTRUTH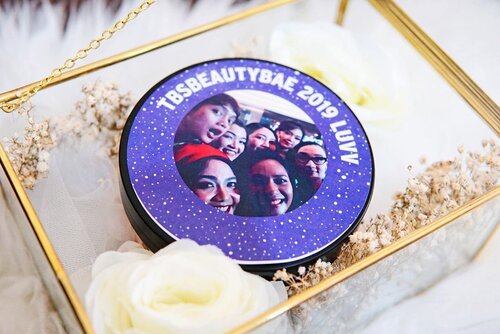 + View more details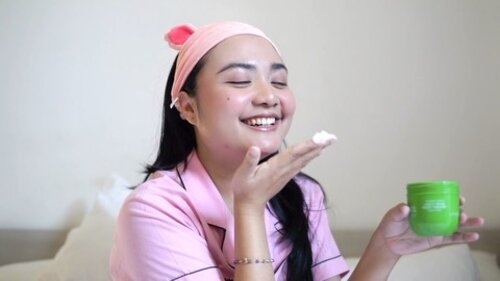 + View more details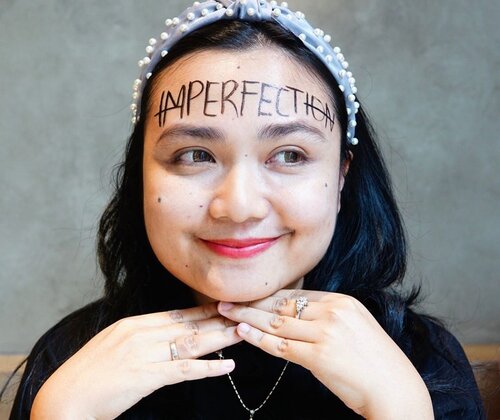 Hola from my
#bareface
and
#nofilter
💛..Acne ✅Blemish ✅Dark Spot✅Fine Lines ✅Under Eye Circle ✅..Yess I have it All . Semua Imperfections ada lengkap di wajah aku.
#skintruth
selalu membuat aku merasa insecure, ngga percaya diri dan kadang merasa down. Tapi aku sadar manusia itu ngga ada yang sempurna. Justru ketidaksempurnaan itulah yang membuat sempurna. My
#skintruth
membuat aku terpacu untuk hidup sehat dan merawat diri lebih baik. Semakin bertambahnya umur sudah pasti akan mulai muncul fine lines, dark spot semakin bertambah, jerawat pun ngga lupa hadir. Semuanya aku terima karena bagaimanapun kulit adalah bagian tubuhku. With this post I want to say sorry to my self because of that Insecurities feeling and sometimes I let my self feeling down. I love my self and I love my Skin. IMPERFECTION is PERFECT. Dear @thebodyshopindo thank you for taking care of my skin and let me embrace my
#skintruth
💛...
#tbsbeautybae
#skintruth
#thebodyshopindo
#imperfections
#skinimperfections
#mytruth
#selflove
#clozetteid
#ceritaperjalananicha
+ View more details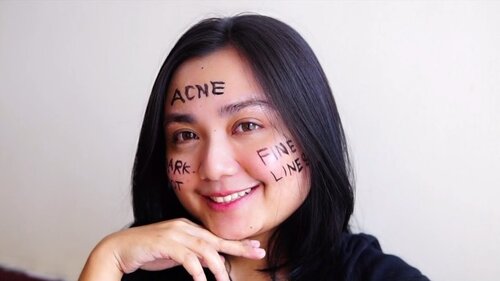 (Sound On alert😘)Pastinya kalian punya pressure tersendiri ingin tampil sempurna untuk Instagram. Untuk lingkungan kalian. Kulit mulus, tanpa jerawat, tanpa pori", tanpa dark spots..pokoknya semulus dan sesempurna mungkin. I feel you dear friends. Aku pribadi punya turunan dark spots, yang mau ngga mau seiring bertambahnya umur pasti makin banyak. Di umur aku yang 30 tahun ini garis halus juga mulai muncul ngga malu-malu lagi. Jerawat saat hormon lagi jelek pasti aja mampir. Belum lagi kalau kondisi muka lagi ngga baik ada yang komen "Mukanya sekarang kok rusak ya?" rasanya pasti drop banget. Lama kelamaan aku belajar menerima dan belajar paham kondisi kulit aku. Disitu aku paham jerawat itu normal, fine lines mau ngga mau pasti muncul juga, dark spots apalagi😊 memang keturunan, jadi ya harus makin rajin merawat kulitnya. Tapi mau gimanapun juga fine lines, dark spots, acne, pores semuanya adalah bagian dari problematika kulit aku. Rather than hate my self and being insecure I choose to love my skin, love my self and take a good care of it💋... Buat aku IMPERFECTION is PERFECT. Aku tunjukkin rasa sayang aku sama kulit dengan ngerawat diri serajin mungkin. @thebodyshopindo help me through the ups and down of my skin condition.
#SkinTruth
won't scares me because Imperfection is Perfect . I love my skin I love my self😘....
#mytruth
#skintruth
#thebodyshopindo
#imperfectionisbeauty
@femaledailynetwork
#embraceimperfection
#tbsbeautybae
#myskintruth
#clozetteid
#barefacechallenge
#bareface
#selflove
+ View more details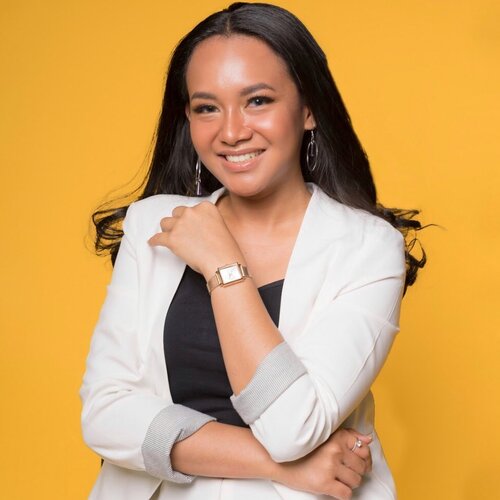 + View more details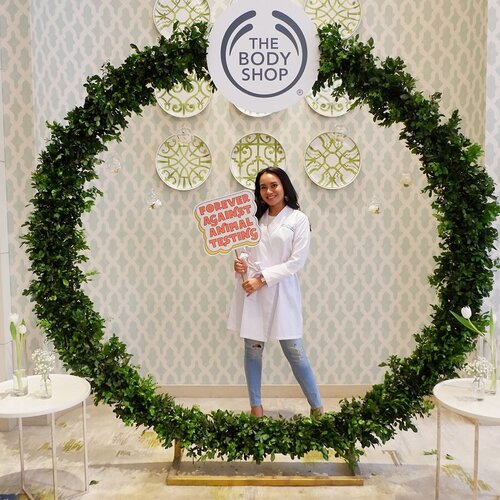 + View more details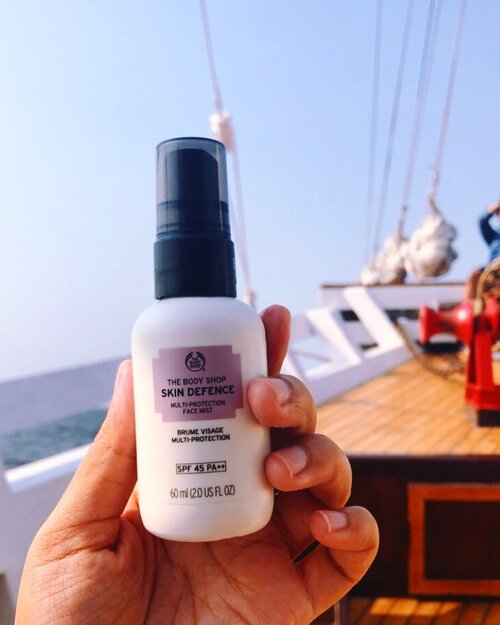 Seseru apapun liburannya, satu hal yang ngga boleh kalian lewatin itu Sunscreen. Penyebab utama kulit cepat menua dan rusak itu adalah sinar UVA dan UVB. Bukan masalah nanti item atau nanti gosong. Tapi sengatan Sinar UV B berlebihan akan menimbulkan resiko kanker kulit melanoma. Sedangkan UV A merusak kandungan kolagen di kulit dan elastin sehingga menyebabkan photo-aging atau penuaan. .
.
Jangan lupa retouch setiap 2-3 jam sekali biar perlindunganny maksimal. I love skin defence @thebodyshopindo ini karena retouchnya simple, dibawa ringan dan ngga merusak make-up. So how was your day? udah touch up sunscreen belum?
.
.
.
#skindefence
#tbsbeautybae
#sunscreenmist
#ichamaucerita
#thebodyshopindo
#thebodyshop
#skintruth
#clozetteid
#beautyreview
#beautymusthaves
#holidayessentials
+ View more details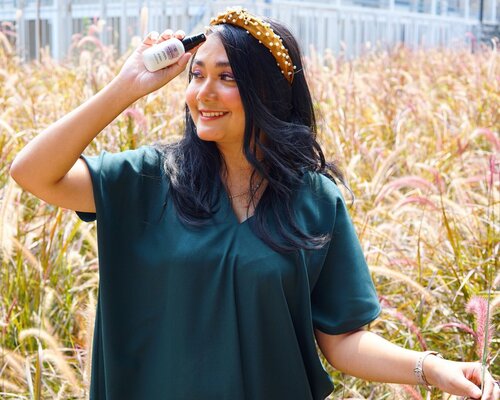 Holaaa Sunshine💛Efek cahaya sinar matahari itu memang paling bagus ya ngga ada yg ngalahin. Tapi melindungi kulit kalian dari UVA dan UVB wajib banget kalau ngga mau penuaan dini ataupun kanker kulit. Karena ngga suka ribet dan cinta sama formulanya yang gentle. Skin Defence Multi Protection Mist ini wajib ada di pouch✅ Ngga ada White Cast, ngga lengket dan menyerapnya cepet.. I love it😍....So wherever you have a plan to go on this holiday. Don't ever skin your sunscreen and touch up every 2-3 hours. Have a great weekend💛..
#tbsbeautybae
#sunscreenmist
#ichamaucerita
#skintruth
#skindefence
#thebodyshop
#thebodyshopindo
#clozetteid
#beautymusthaves
#skincaretips
@thebodyshopindo @femaledailynetwork
+ View more details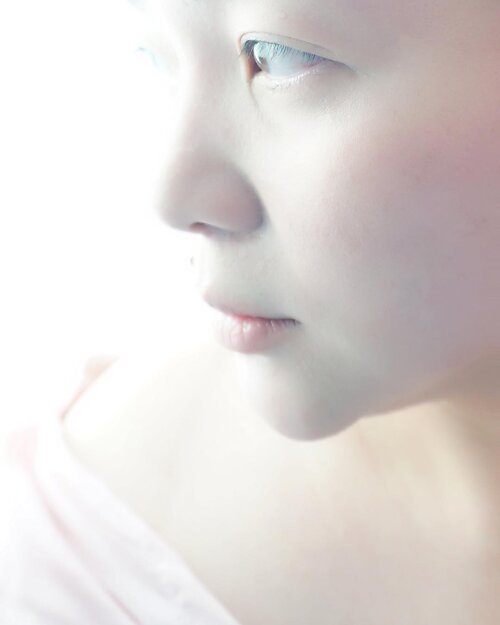 + View more details

loading ...
Back To Top