loading...
Search
1 RESULT FOR SKINCAREINTRO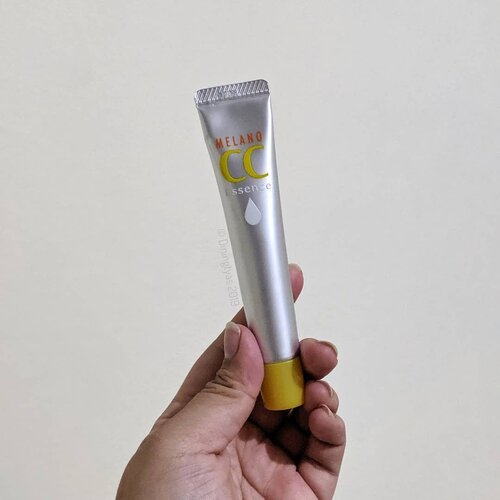 I have new subroutine introduced to my
#SkincareRegime
,
#VitaminC.Something
I decided to include because of the rise of dark spots. I was stopped using niacinamide, then here we are with growing dark spots and prolly a case of a bit dull skin. I suspect the dull skin also caused by the awful air quality sometimes before (si otoy)•With active ingredients, always starts in lower %. I saw kak @deszell do mini review on this Melano CC Essence, when I was research about vitamin c skincare. This essence contains Ascorbic Acid, one of the most mentioned form of Vit C and the least stable, so need to be careful storing this products. Good thing this essence comes in small package (only 20ml, should not be a problem finishing this tube I guess).This products meant for spot treatment, but Kak Amal with her dry skin had no problem use it all over the face, so why not...Also I really have no problem with its price tag, quite cheap for any kind of essence / treatment.•I just went a bit extra adding the lotion version, as my favourite skincare mafia @tokotujuhpuluh had it on sale! (
#kalap
kan)•I have using these two for two weeks now. I didn't have any bad reaction with the two. I have also notice the dullness is slowly improving. I haven't notice my dark spot as much as before, it is still there though, slowly fading.Another 'price' to pay is, you MUST NOT forget use SPF, this is non-negotiable!(Even you are not using VitC,
#PetuahCantikdariBapake
still WAJIB pake SPF)•
#DinsVanitydesk
#VitaminC
#NewSkincare
#SkincareIntro
#Clozette
#ClozetteID
#ipreview
via @preview.app
#aColorStory
#FDBeauty
#mukaitudirawatbukandiedit

+ View more details

loading ...
Back To Top