loading...
Search
29 RESULTS FOR SOFTYMO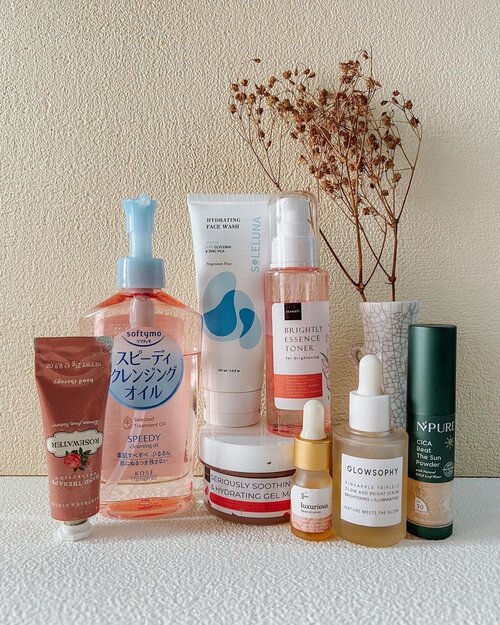 + View more details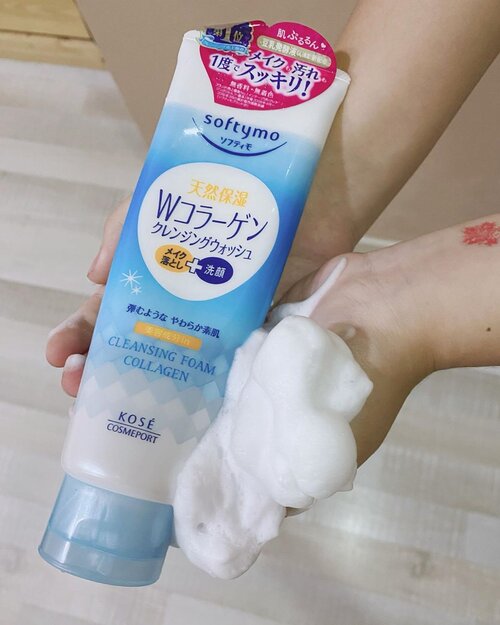 + View more details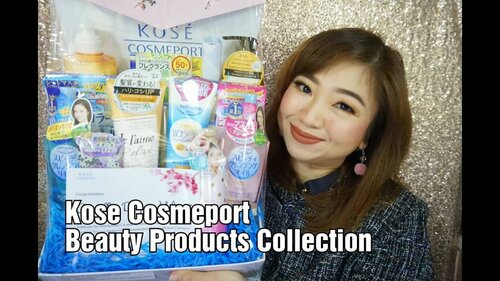 + View more details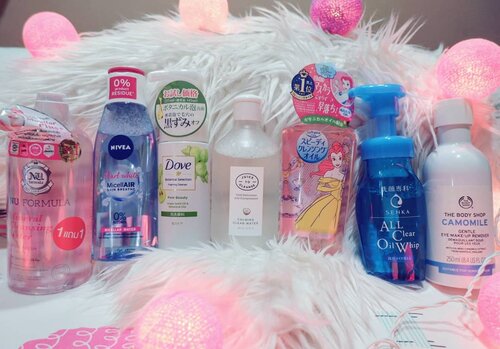 + View more details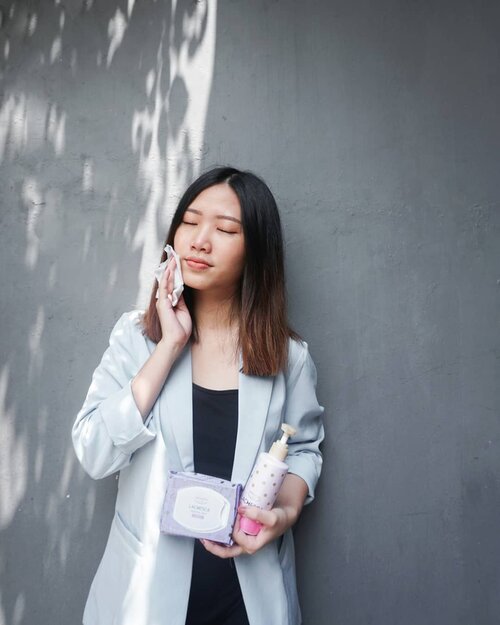 Less hassle using these 2 products from @kosecosmeportid 💛To my verdict:Softymo Cleansing Sheet:Multi-function, it removes excess make up even the one which has great staying power just like eyeliner or mascara. (u just need to wipe it for 2 or 3 times, agak lebih effort) Tapi lebih simple, tidak usah dicuci lagi sudah ok 👌Softymo Eye Make Up Remover:Oil-based, it melts away the dirt and restores moisture. Doesn't feel heavy, but you need to rewash your hair with soapy cleanser. More on the blogggg!🙋. ___
#EverydayBeauty
#BersihPakaiSoftymo
#Kosecosmeportid
#ClozetteID

+ View more details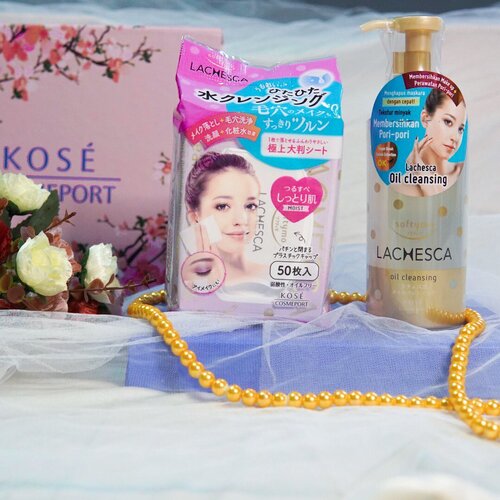 ---Riview "Kose Cosmeport" Softymo series .Siapa disini yang suka bete kalau bersihin makeup dan ternyata maskara waterproof masih nempel udah doubel cleansing tapi tetap gak hilang juga ?!?.So beberapaa hari ini pakai produk kose series yang softymo :1. Kose Softymo Lachesca Water Cleansing=> pembersih dengan bahan dasar air (oil free) yang membersihkan riasan pada wajah dan kotoran yang menyumbat pori lada lapisan kulit tanpa perlu dibilas. Firts impression coba produk ini ternyata gak buat mata aku perih krn kulitku sensitive dan mascara waterproof juga langsung keangkat.2. Kose Softymo Lachesca Cleaning Sheet => produknya sendiri seperti tissue basah yang mudah dan praktis banget dibawa serta hygenis dan sekali usap makeup pun langsung terangkat..So Kose Cosmeport Sotymo ini overall bisa mengangkat makeup,kotoran di wajah secara maksimal tapi gak buat kulit wajah aku kering ataupun kemerahan dan melembabkan juga..Kamu bisa beli produk ini di @watsonsindo
#EverydayBeauty
#BersihPakaiSoftymo
#kosekosmeportid
#clozetteid
@kosecosmeportid @clozetteid
+ View more details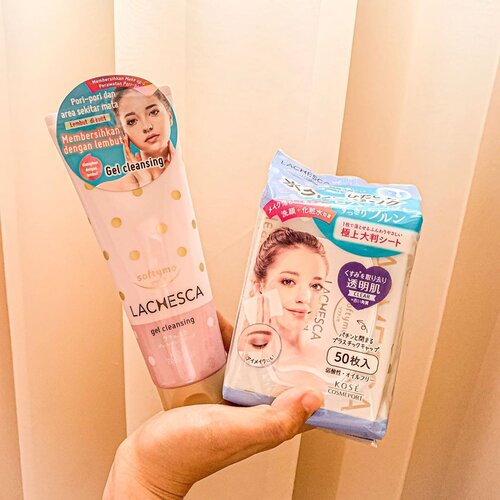 Nah ini aku barusan udah share di blog aku justephanielee.com .Bagi yg blm baca check it out ya ! Aku kasih bocoran dikit deh ya , hihi. Dari kedua produk pembersih dr @kosecosmeportid ini aku lebih suka yang cleansing sheetnya, kalau untuk cleansing gelnya masih so so aja sih, kenapa ? Check di Blog aku aja ya, udah aku jelasin lengkap di sana 🥰.Oh ya, bisa nemuin produk ini di watson ya guys ! @kosecosmepottid @watsonsindo@clozetteid
#EverydayBeauty
#BersihPakaiSoftymo
#Kosecosmeportid
#ClozetteID

+ View more details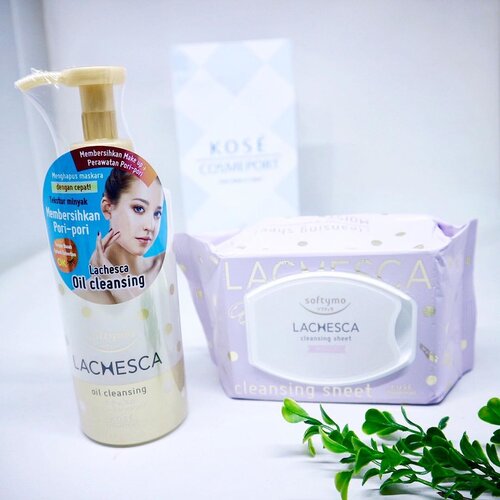 Good Morning!udah hamil trimester terakhir gini bawaannya kenapa mageran ya? hehe jadi apa2 pingin yang praktis. termasuk bersihin make up setiap hari. belakangan aku lagi coba pake @kosecosmeportid yang Softymo ini. mudah banget diaplikasikannya!-----Selain membersihkan,
#KoseCosmeportSoftymo
juga bisa merawat pori2 kita lho! jadi
#BersihPakaiSoftymo
deh! ohya, Kose Cosmeport Softymo juga bisa dibeli di @watsonsindo yaa! -----@kosecosmeportid @watsonsindo @clozetteid
#EverydayBeauty
#Kosecosmeportid
#ClozetteID
+ View more details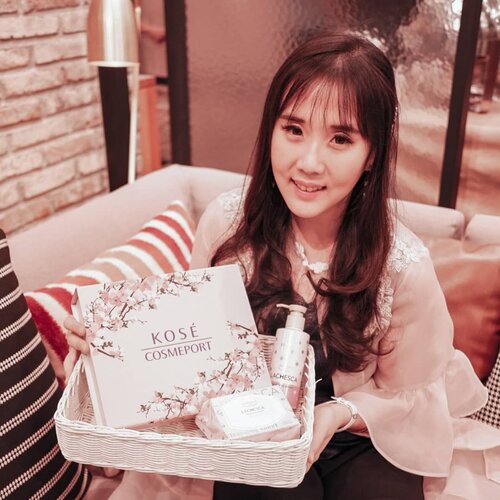 NEW BLOG POST. LINK IS ON BIO.
Kali ini aku mau review produk KOSE Cosmpeport. Aku dapat 2 produk nih dari @kosecosmeportid :
1. Kose COSMEPORT Softymo Lachesca Eye Make Up Remover 180ml.
Gel lembut membantu membersihkan dengan cepat riasan tebal pada daerah sensitif sekitar mata (waterproof mascara, eye shadow) tanpa perlu dikocok terlebih dahulu. Bahkan eyeliner waterproof aku yg susah bgt dibersihin bisa langsung terhapus loh! Ga perih di mata juga.
.........
2. Softymo Lachesca Cleansing Sheet Moist: bentuknya tissue untuk membersihkan wajah dari makeup dgn bahan dasar air (oil-free). Dapat membersihkan kotoran yg menyumbat pori2 di kulit. Dapat membantu melembabkan kulit juga. Di tissuenya udah mengandung cleansing water yg bisa membersihkan waterproof cosmetic dan tidak perlu dibilas air lagi. Yg aku suka produknya praktis dibawa kemana pun dan mudah digunakan.
Overall, KOSE Cosmeport ini produk dari Jepang yg mampu membersihkan makeup hingga ke pori2 tanpa menyebabkan iritasi. Lagi ada promo di @watsonsindo dan kalian bisa swipe up di storyku karena promonya gede bgt!!
@clozetteid
#EverydayBeauty
#BersihPakaiSoftymo
#Kosecosmeportid
#clozetteid
. .
.
.
.
.
. .
.
.
.
.
#skincare
#cosmetic
#beauty
#skincare
#makeup
#selfie
#japanese
#kosmetik
#eyemakeupremover
#naturalskincare
#likeforlike
#premiumskincare
#jepang
#tissuepembersihmakeup
#beautycare
#perawatanbibir
#antiaging
#kose

+ View more details

loading ...
Back To Top