loading...
Search
101 RESULTS FOR SPRINGMAKEUP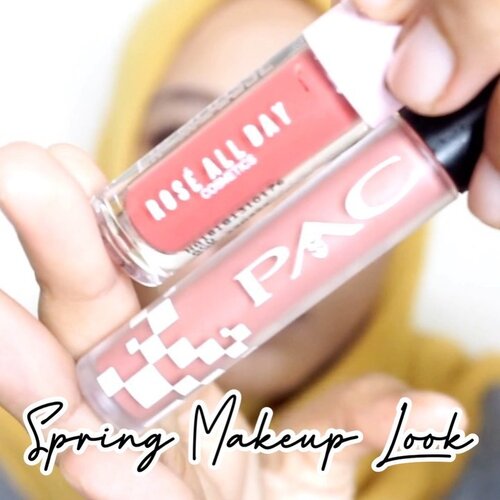 + View more details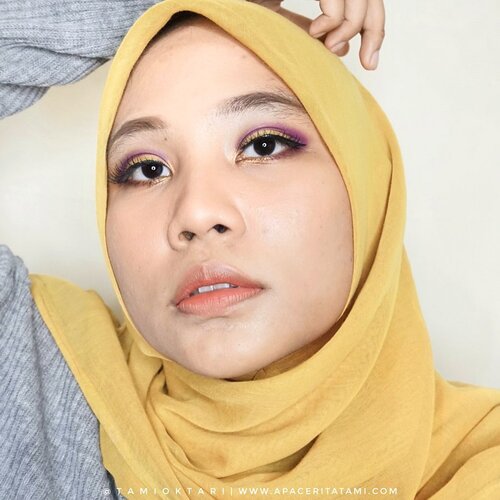 + View more details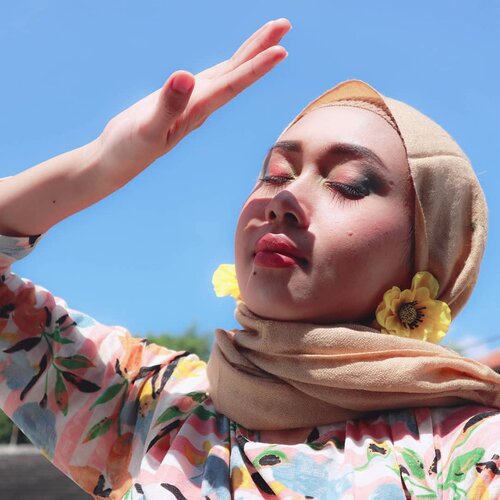 + View more details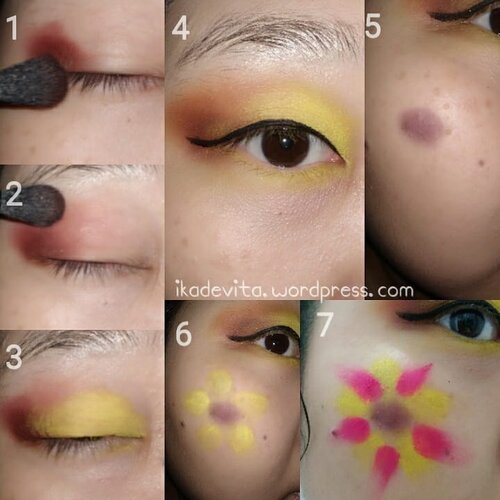 Holaaaa tumbenan aku bikin pictorial yah wkwkw. Ini kolaborasiku dengan @beautiesquad bertemakan Spring Make Up . . Kalau mendengar kata "spring" Aku tuh selalu ingat sama bunga teman teman, makanya kubuat make up look lucu di foto kedua. Oh iya, step by stepnya seperti ini:1. Pertama-tama aku menggunakan palet Focallure Everchanging eyeshadow. Aku menggunakan warna walnut dulu yang berwarna coklat gelap untuk membuat bingkai di bagian luar mata ku2. Kemudian setelah itu aku menambahkan warna warm dan aku menariknya hingga sampai ke inner corner bagian sudut dalam mataku.3. Lalu kemudian aku mengambil Jcat beauty Hollywood 24 eyeshadow palette. Warnanya lucu- lucu yah teman-teman. Variasi warnanya cukup banyak. Aku menggunakan warna yang kuning untuk menutup semua kelopak mataku sehingga membuat kesan warna lebih cerah.4. Untuk makeup mata ini aku berusaha untuk membaurkannya dengan baik teman-teman supaya hasilnya juga lebih halus. Aku menambahkan walnut lagi untuk di bagian bawah mata. Tambahkan eyeliner sesuai kesukaan teman teman5. Lalu untuk bagian Pipi sebagai hiasan aku membuat bunga-bunga kecil. Caranya mudah, aku memilih warna ungu yang ada di Jcat beauty palet lalu membuat satu bulatan.6. Dengan menggunakan jari kelingking aku mengambil warna kuning menekan mulai warna ungu sebagai bagian tengahnya lalu menarik keluar.7. Setelah itu aku mengambil warna fuschia dan dengan cara yang sama, aku membubuhkannya di antara warna kuning. Jadi deh. . . Gemes yaahh, yuk lihat hasil kreasi teman teman lainnya, mulai dari @
[email protected]
#Beautiesquad
#BSMeiCollab
#BSCollab
#BSSpringMakeUpCollab
#springmakeuplook
#springmakeup
#springmakeover
#makeupart
#clozetteco
#clozetteid
+ View more details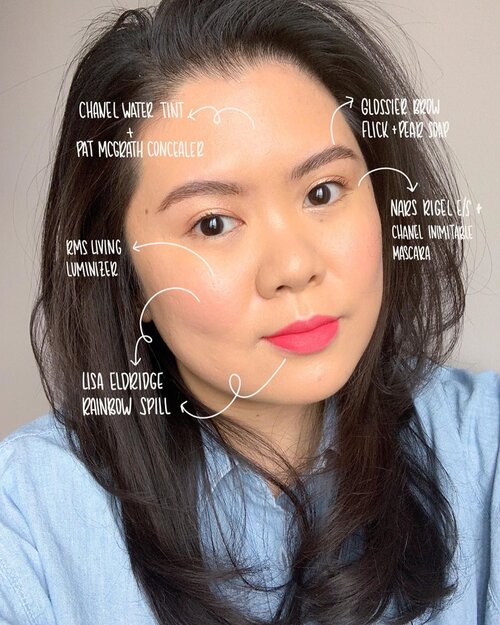 + View more details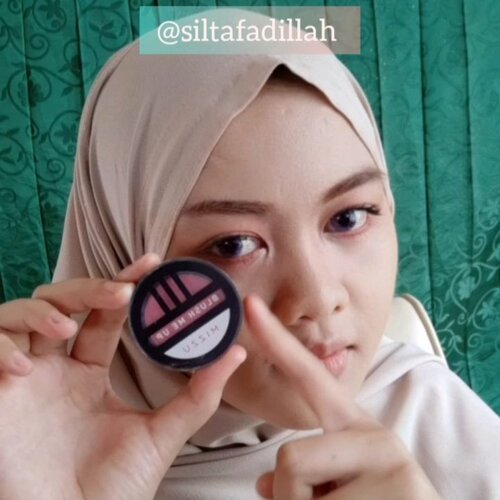 + View more details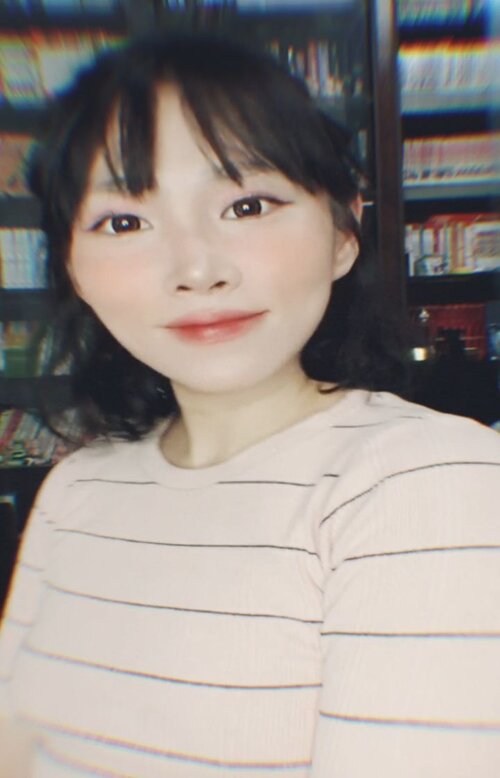 recorded my face routine yesterday in a hurry before went to family dinner; wanted to look fresh and awake so i picked pink as main color and cushion to achieve healthy glowing looking skin.
i really love this cushion from ROLLOVER REACTION, so light yet it covers the imperfection nicely and lasted long long time even on my oily skin ♡
the Charlotte Tilbury MAGIC POWDER is also my new favorite product. this powder instantly hides my pores and somehow makes my skin looking extra smooth and fresh throughout the day. i'm so impressed 😍
anyway, this is my very first time sharing about my skincare routine. i'm not an expert, obviously, please don't be too hard on me 😂 i'm open to any critics and suggestions tho 😆
i hope you enjoy my video and thank you for watching.
song credit: Muse - Starlight
xx
•
•
•
•
•
•
•
•
#clozetteid
#beatthatface
#indobeautygram
#makeuplook
#glamvids
#makeupfanatic1
#dailymakeup
#instamakeup
#wakeupandmakeup
#beautybloggerindonesia
#beautybloggers
#ivgbeauty
#makeuptalk
#powerofmakeup
#ビューティー #春メイク #화장품 #메이크업 #コスメ #メイク動画 #アイメイク #プチプラ #메이크업 #인스타뷰티
#beautyvlogger
#springmakeup

+ View more details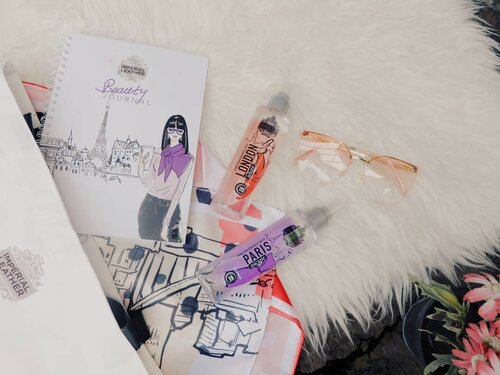 + View more details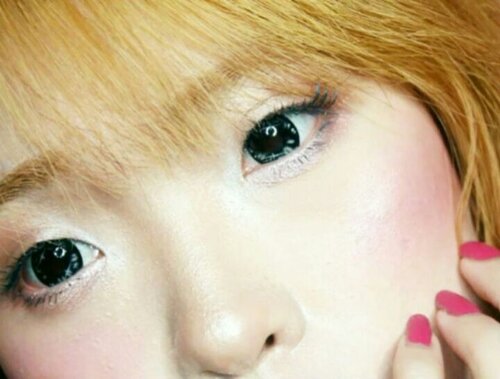 Hello Beauty Fellas! I haven't been able to update my Youtube because of my busy schedule.Sorry i've been very busy and didn't upload a video again. I cannot focus to take care of my Youtube Channel.
#sadBut
from now on, i will do my best to be consistant to upload makeup tutorial video at least 1 or 2 video in one month. This time, created Simple Everyday Spring Makeup. It's quite easy to try, super lightweight makeup for your daily look, and will make you look so fresh and pretty for this spring 2019. All products i used are from Korea. if you follow my SNS and blog, you should know if i love Korean cosmetics, so much!Ps. When i filmed this makeup tutorial, my skin is not in a good condition because of stressful and lack of sleep, so don't pay attention to my pimples D:PRODUCT USED : BASIC :❤ Pore Master Sebum Control Primer❤ The SAEM Cover Perfection Tip Concealer (01 Clear Beige)❤ ALTHEA Petal Velvet Powder (Translucent)EYE MAKEUP, ❤ ALTHEA Spotlight Eye Glitter (Pink Light)❤ Etude House Bling Bling Eye Stick (01 Shooting Star)❤ TonyMoly Delight Cirlce Lens MascaraBROW :❤ Etude House Color My Brow (Blondy Brown)SHADING & HIGHLIGHT :❤ Eye Palette Sunrise & Moonrise BCL X ALTHEA LIPS :❤ Karadium Smudging Tint Stick (02 Apple Red)❤ Etude House Color Lips-Fit (WH901 - Petti & Top Coat)HAIR :❤ Mise en Scene Perfect Serum ------------------------------------------------------------------STALK ME : BLOG :
https://aiyukiaikawaii.blogspot.com/INSTAGRAM
:
https://www.instagram.com/aiyuki_aikawa/FACEBOOK
PAGE :
https://www.facebook.com/AiyukiAikawaii/
#OOTD
#makeupoftheday
#fashion
#beautyblogger
#beautyvlogger
#Beauty
#beautystagram
  #モデル  #メイク  #ヘアアレンジ  #オシャレ  #メイク 
#instaphoto
#makeup
#
#lady
#instagram
#style
#girl
#beauty
#kawaii
  #ファッション  #コーディ  #ガール 
#clozetteID
  #かわいい
+ View more details

loading ...
Back To Top