loading...
Search
239 RESULTS FOR STARTWITHSBN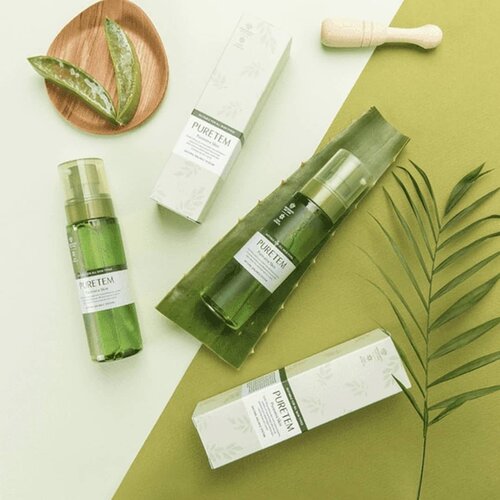 + View more details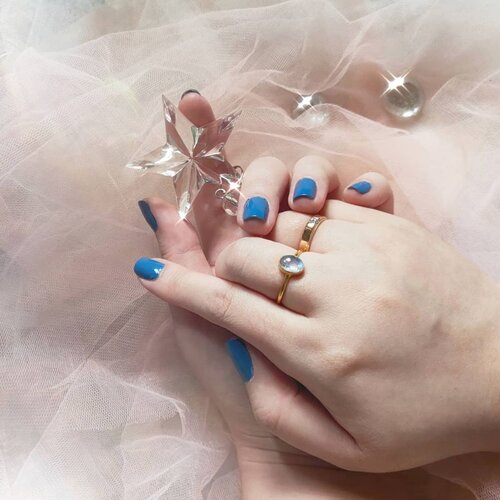 - Moonstone cultivates compassion and empathy. It helps us to tap into our intuition and enhances psychic abilities and clairvoyance. The creative and intuitive power of feminine energy is activated by the moonstone. The serene and tranquil energy of the moonstone also invites creativity, healing and motherly protection. -As much as i love my diamonds, i was traumatized by losing a few (both just the diamond or the entire ring) along the way and i just cannot deal with that 😥. Plus various kinds of gem stones and their beautiful powers and philosophy speaks to me so i truly love gemstones and prefer to collect and wear them for everyday life (i prefer to wear my diamonds on special days only as i am clumsy/forgetful and the only jewelry i wear even to sleep and shower is my wedding/couple ring).This is my first moonstone ring and my newest jewelry (that is not entirely costume), it's a Valentine's Day gift from me for me. I wear it so whenever i look af it, i am reminded of how strong - how much stronger i am than i ever know. How i am worthy and i am loved. How, at the end of the day, it is i who has to love myself first, the hardest and the best - because the one person who i can always rely and count on is myself.Btw, i am so SO proud of this pic, i think it's super beautiful and i definitely up my photography skill from 0 to errr 7 or so , quarantine really does have its positive sides too! Have a nice day everyone!
#moonstone
#moonstonering
#BeauteFemmeCommunity
#SbyBeautyBlogger
#clozetteid
#startwithSBN
#socobeautynetwork
+ View more details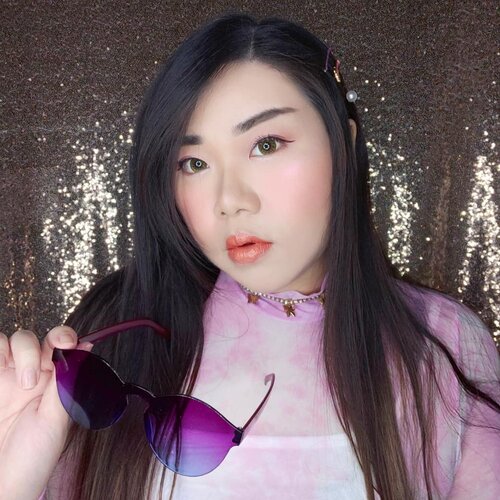 + View more details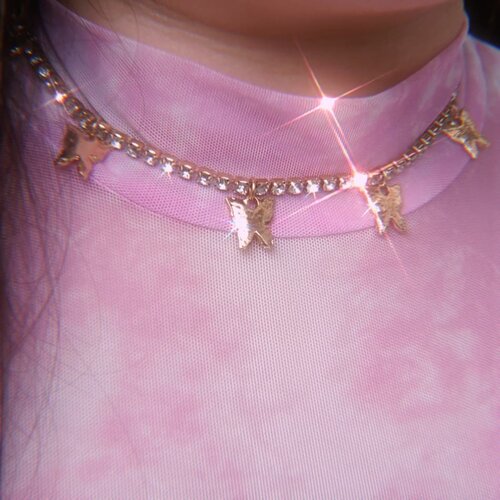 This necklace is super special for me because i really wanted it when i saw it in international online shops (and on some girls in explore) but ofc i am not willing to pay a lot for a costume jewelry - then i spotted this at Shopee!
Granted, the diamentes are not purple/pink (like the one i really wanted) and it costs 22k (i don't usually spend anywhere near 20k for costume jewelries at Shopee 🤣) but scoring something i really want and like for months without having to spend a fortune is something i take pride of!
Btw, have a nice weekend!
#bling
#necklace
#butterflynecklace
#BeauteFemmeCommunity
#SbyBeautyBlogger
#clozetteid
#startwithSBN
#socobeautynetwork
+ View more details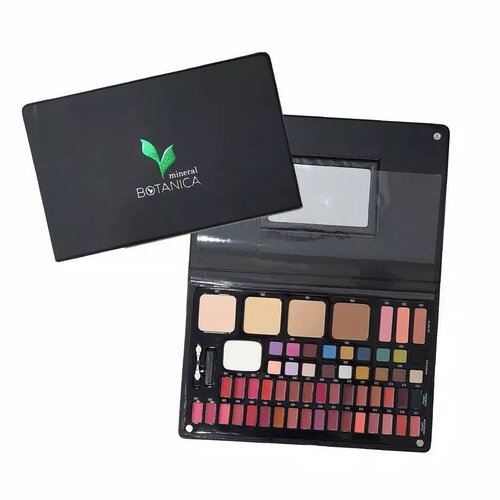 Kayaknya banyak yang belum tahu kalau @mineralbotanica punya palette ini, palette ini gede banget, segede laptop, cocok buat kalian yang pengen jadi MUA atau buat belajar dandan.Harganya sih lumayan ya tapi sering diskon kok, aku dapat pas sale di platform oren kesayangan, jadi setengah harga, plus tuker coin jadi lebih murce lagi 🤣
#teamhemat
mana suaranyaAku udah review plus swatch semua isi palettenya di blog aku ya. Kalian bisa cari link nya di link hidup di bio, jangan lupa komen 😘Buat aku yang belum pernah coba produk makeup nya
#MineralBotanica
jelas happy karena sekali beli bisa coba banyak banget produknya, karena ini tuh versi mininya produk mereka yang memang dijual satuan.Kalian yang sudah pernah coba makeup nya, komen donk, yang paling kalian dari Mica tuh apanya?
#SBNetwork
#STARTWITHSBN
#BeauteFemmeCommunity
#SOCOBeautyNetwork
#clozetteID
#naturalcosmetics
#beautypalette
#palettemakeup
#proudtobelocalbrand
#makeuphoarder
#makeupcollections
+ View more details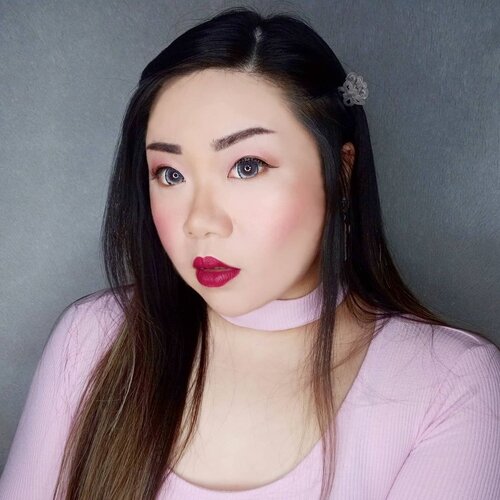 Just clearing my gallery (so.. many.. selfies...) and found some that feels like a shame not to post because i liked the makeup haha - so imma post some and then delete from Gallery to make room for new pics!!!Anyway weekend is looming again and February is almost over! So far i feel like things are getting much better, hopefully it'll continue picking up! I'm excited for the weekend for once in a long time because i actually have a plan on Sunday 🙈🤣.
#makeuplook
#BeauteFemmeCommunity
#SbyBeautyBlogger
#clozetteid
#startwithSBN
#socobeautynetwork
+ View more details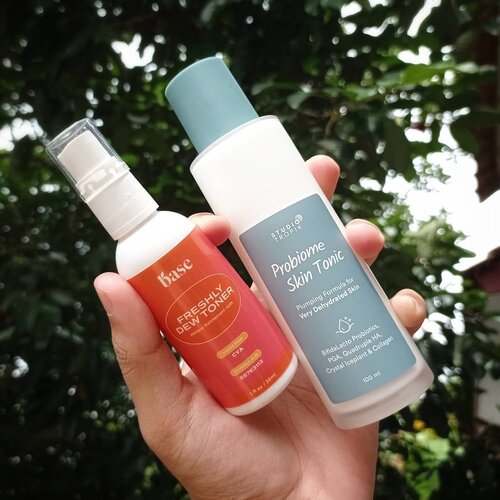 Akhirnya bisa ngabisin @itsmybase Freshly Dew Toner dan buka toner baru, Studio Tropik Probiome Skin Tonic 😍
.
.
.
Review Base Freshly Dew Toner, ini tuh hydrating toner dari basic skincare Base. Base sendiri adalah skincare yang mengusung konsep personalized skincare. Jadi pas kita beli produknya Base, kita akan dikasih beberapa pertanyaan seputar masalah kulit. Nah, pertanyaan2 inilah yang akan jadi acuan untuk membantu mendapatkan skincare yang sesuai. Jadi tiap orang pasti beda rekomendasinya 🥰
.
.
Aku pakai dua produk dari Base Skincare yaitu Base Freshly Dew Toner dan Base Balancing Lotion. Yang balancing lotion belum habis, nanti aku review terpisah ya. Base Freshly Dew Toner adalah hydrating toner yang tekturnya menyerupai air, karena produk yang aku punya kemasan 30ml botol spray jadi pakainya tinggal semprot. Setelah pakai toner ini kulit berasa lembab banget tapi gak lengket malah cenderung agak licin karena terdapat beberapa kandungan oil. Rasa licinnya gak berlangsung lama kok, setelah menyerap licinnya hilang dan kulit jadi lebih kenyal. Aromanya buatku sedikit menganggu karena agak apek, wajar sih produk ini gak pakai fragrance. Sejauh ini aku suka dengan konsep personalized skincarebyang ditawarkan oleh Base, produknya juga bagus-bagus. Mungkin aku repurchase hydrating toner ini setelah ngabisin stock hydrating toner lain.
🥰🥰🥰🥰
#clozetteid
#itsmybase
#hydratingtoner
#skincare
#skincareroute
#beautybloggerid
#startwithsbn

+ View more details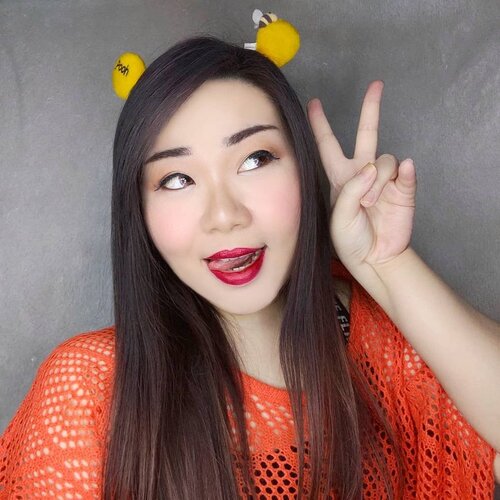 + View more details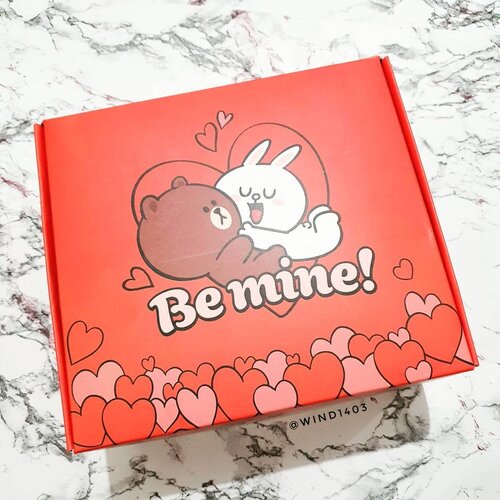 + View more details

loading ...
Back To Top