loading...
Search
17,185 RESULTS FOR STYLE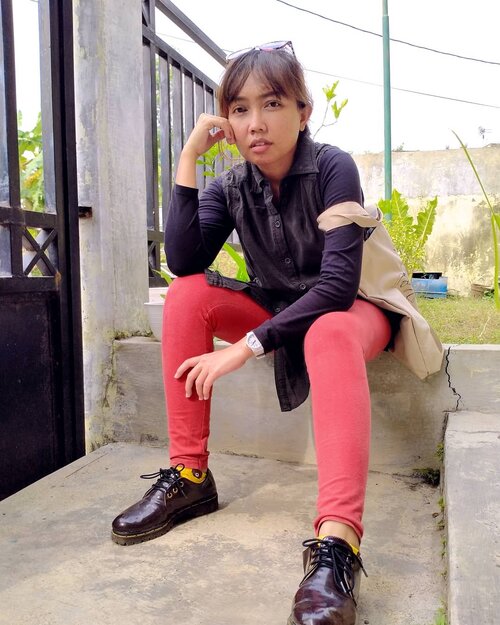 Kemaren, pas ngobrol sama Suami, aku baru nyadar kalau selama ini aku mengalami perubahan style. Baik penampilan, selera musik, maupun film.
Dulu, aku suka banget pakai pakaian model dress motif bunga, yang dipaduin sama boots dan jaket kulit. Sedangkan untuk selera musik, aku suka sama aliran musik pop, electronic kayak dub, atau drum and bass.
Kenapa sekarang kulturnya bisa berbeda jauh? Aku mengira yang pertama karena lingkunganku sekarang berbeda drastis. Dulu lingkunganku banyak pekerja freelance, banyak para pekerja seni. Sekarang? Woooh tiap aku dress up, rasanya sering dianggap aneh karena dilihatin orang-orang dari atas ke bawah. Aku semacam jadi enggak percaya diri dan enggak punya ciri khas.
Yang kedua, aku sudah jadi Ibu satu anak yang bikin aku ngerasa nyaman pakai style casual. Kebayang pakai boots kudu lari-larian gandeng Alya, kok ya repot. Sepatu kets tinggal lheb sama kaosan sudah paling bener.
😂😂😂😂
Jadi, hari ini aku sengaja dandan like the real me, dan aku minta dijepret seadanya sama Suami. Semoga cukup merepresentasikan yosa irfiana hang sesungguhnya ya!
#clozetteid

+ View more details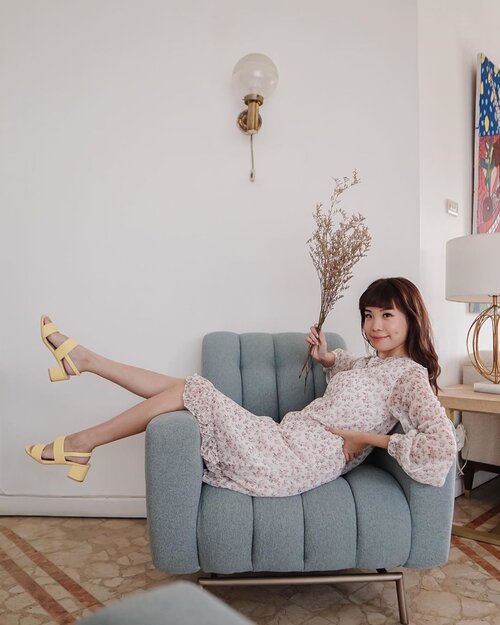 + View more details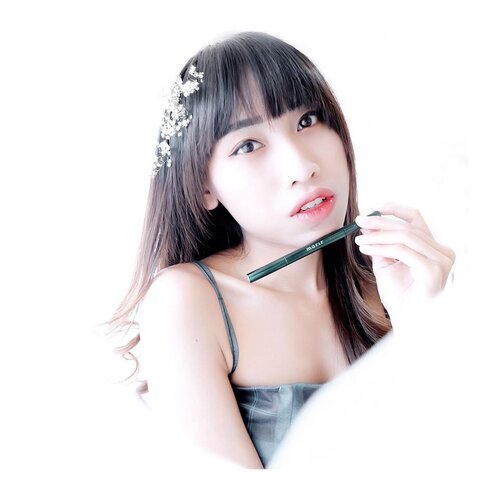 + View more details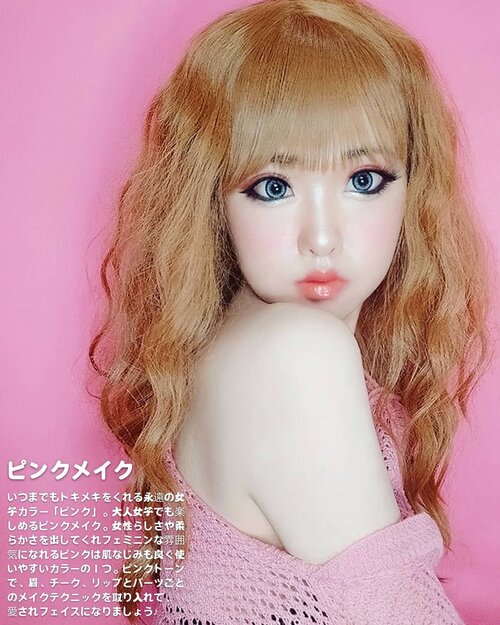 💗 [ ピンクメイクがもっと好きになる! ] 💗.いつまでもトキメキをくれる永遠の女子カラー「ピンク」。大人女子でも楽しめるピンクメイク。女性らしさや柔らかさを出してくれフェミニンな雰囲気になれるピンクは肌なじみも良く使いやすいカラーの1つ。ピンクトーンで、眉、チーク、リップとパーツごとのメイクテクニックを取り入れて、愛されフェイスになりましょう♪.💗 [ You will love pink makeup more! ] 💗.[ PINK ] An everlasting women's color, that will keep you feel forever young. Pink makeup that even adult girls can enjoy. Pink is one of the easy-to-use colors that is familiar to the skin and gives you a feminine atmosphere - gives you femininity and softness. Lovely face with pink-peachy tones, incorporating eyebrow, cheek, lip and make-up techniques for each part.....
#Gyarumakeup
#GyaruGal
#Gyaru
#makeup
#可愛い #かわいい #ギャル
#JapaneseBeauty
#ピンク #ピンクメイク
#kawaii
#kawaiigirl
#beauty
#style
#girls
#fashion
#harajuku
#pink
#japan
#モデル  #メイク  #ヘアアレンジ #オシャレ  #ギャルメイク #ファッション #ガール #かわいい #おしゃれ
#cchanelbeautyid
#clozetteid
#pinkmakeup
+ View more details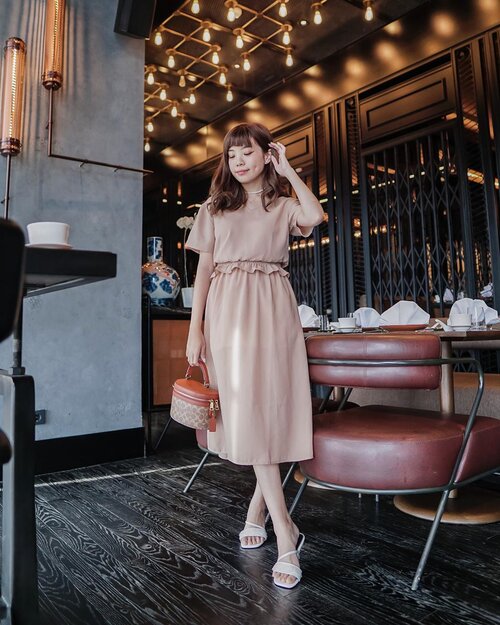 + View more details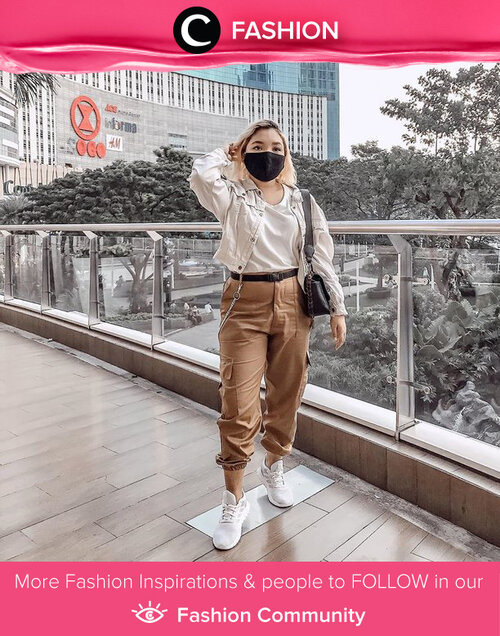 Clozette Ambassador @lidyaagustin01 taking neutral colors to another level of street style and we love it! Simak Fashion Update ala clozetters lainnya hari ini di Fashion Community. Yuk, share outfit favorit kamu bersama Clozette.

+ View more details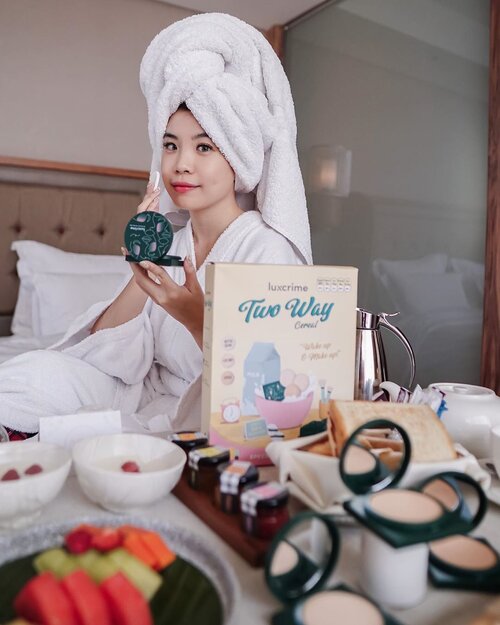 ❤️❤️❤️(
#GIVEAWAY
ALERT) Rise and shine it's time for breakfast 🍳 check out your must have complexion savior: Luxcrime Blur & Cover Two Way Cake! Ini produk wajib untuk kalian yang suka makeup flawless, karena dilengkapi dengan ultra-soft particles yang akan menyamarkan pori-pori dan imperfections di wajah. Bisa dipakai dengan sponge untuk hasil yang full coverage dan brush untuk hasil yang natural. Hasilnya silky velvet matte, dan cocok buat semua jenis kulit karena sudah dilengkapi dengan squalane dan UV protection! Swipe to see the difference ➡️..Hadir dengan 3 shades untuk 3 tone kulit berbeda (light, medium, tan) dan di sini aku menggunakan shade (BUTTERCREAM 🧁) dan aku mau bagi-bagi ketiga shades ini untuk kalian, caranya:1. Follow @luxcrime_id & @steviiewong2. COMMENT shade yang kalian inginkan di bawah dan mention 3 teman kalian!3. Share post ini ke IG story kalian dan put on highlight "LUXCTWC" (you only need to share and put it in highlight, no need to tag us)4. Submission berlaku apabila kamu hanya mengikuti giveaway dari aku ya, jadi kalau kamu join giveaway aku, kamu tidak bisa join giveaway content creator lain :)..Done! Extra rule: you can comment and share as many as you like to increase chances of winning, tapi harus mention orang berbeda ya :)..Giveaway ini berlangsung sampai 30 Agustus 2020 and you can also check these in Luxcrime Official Shop (Shopee) for only 116.000 (from 129.000) and get EXTRA 10% OFF with code: LUXCTWC...
#luxcrimetwowaycereal
#clozetteid
#cereal
#exploretocreate
#style
#wakeupandmakeup
#giveawayindo
#collabwithstevie
#beauty
#makeup
+ View more details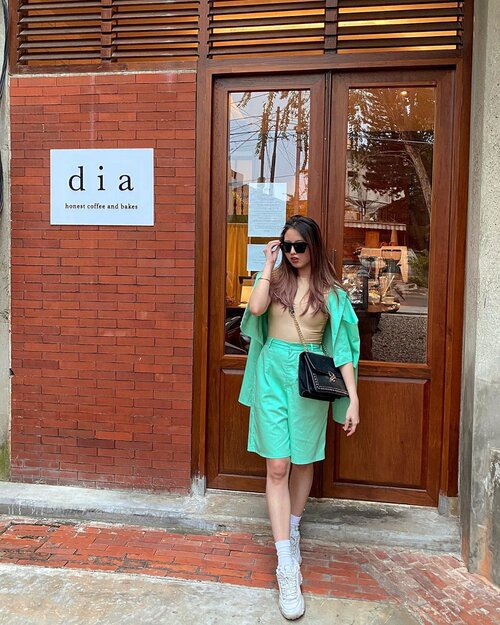 My first time going to cafe after 4 months quarantine 😱. Feeling to wear my another collection of pastel color set in mint 💚💚💚
Now is time for me to stay at home again 😅 and continue binge watching the umbrella academy 🤣🥺😭🤯 it is so good !!!!
Fyi: I do wear my mask all the time and carry antiseptic😷 (This photo is taken when nobody is around - only me & @cicilia._chen)
#VeronycaStyleDiaries
#Everydayinclaude
#KURVIES
#potd
#clozetteId
#ootd

+ View more details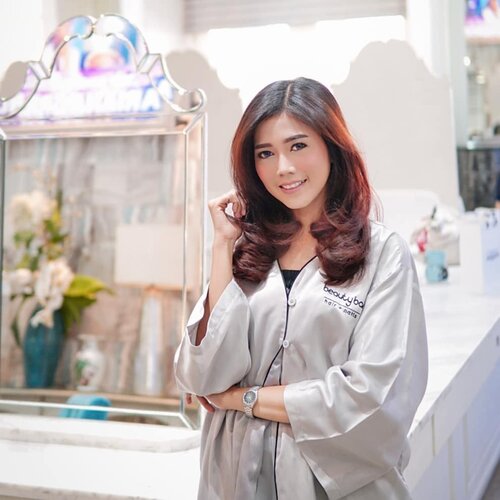 + View more details

loading ...
Back To Top