loading...
Search
13 RESULTS FOR SUPPINWITHIN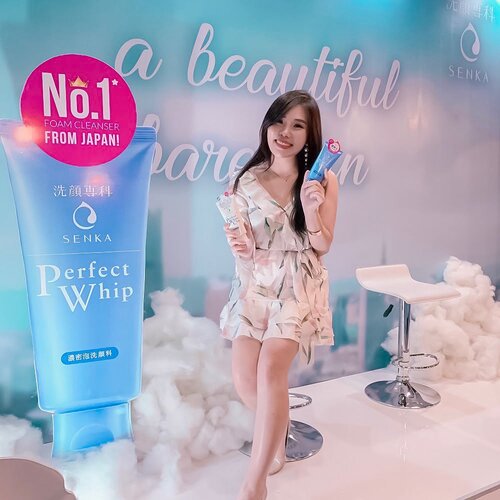 We had so much fun playing with foam at @senkaindonesia 's Beautiful Bare Skin Event at @mokka_id @pakuwonmallsby 😍, plus special appearance of Senka Indonesia's Brand Ambassador, @yukikt 😄...Senka's facial foam is very good for any skin type, literally ( I've been using this product for around a year and still loving it! ). It cleanse so well and doesn't dry skin at all. No wonder it has become No.1 product in Japan for 10 years! ..Oh anyway, @senkaindonesia also has lot products that you should try :💧Senka Perfect Whip - Cleanse Care.💧Perfect Whip Fresh - Anti Oily.💧Perfect Whip White - Brightening.💧Perfect White Clay - Deep Cleanse (slight exfoliating).💧All Clear Water ( White & Fresh ) - for light everyday makeup.💧All Clear Oil - for heavy long wear, waterproof makeup. 💧Sheet Mask (Perfect Aqua Rich & Perfect Aqua White Mask)...Have you tried each of those ? Which one is your favorite ? 😍..
#SenkaRoadShowSurabaya
#BeautifulBareSkin
#SuppinWithin
#ClozetteID

+ View more details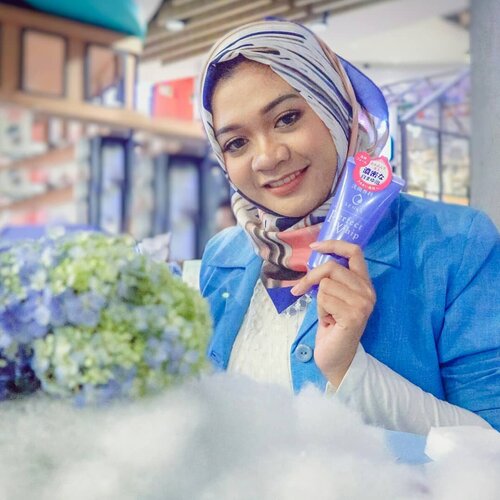 Sekilas keseruan @senkaindonesia
#senkaroadshowsurabaya
kemarin. Ternyata produk Senka banyak juga loh. Ada si primadona Senka Perfect Whip, cleansing water, cleansing oil, bahkan ada masker juga. Fans Senka harus seneng nih karena ada bocoran kalau akhir tahun akan ada produk Senka baru yg masuk Indonesia. Selain kenalan dengan berbagai macam produk Senka, sangat terkejut karena kedatangan @yukikt . Dia bagi-bagi tips membersihkan dan merawat kulitnya supaya tetap cantik. Setelah itu ada games banyak-banyakan bikin busa dari Senka Perfect Whip. Pas dibilas tangan masih lembut dan lembab aja padahal itu busa terkumpul satu baskom. Event kemarin pecah banget deh! Thank for having us, @senkaindonesia ! 😍Soon, aku akan tulis review produk Senka di blog-ku, gadzotica.com yes. 😘
#senkaroadshowsurabaya
#beautifulbareskin
#suppinwithin
#sbybeautyblogger
#sbbevent
#beauty
#skincare
#lifestyle
#beautybloggerid
#fotd
#eventsurabaya
#clozetteid
+ View more details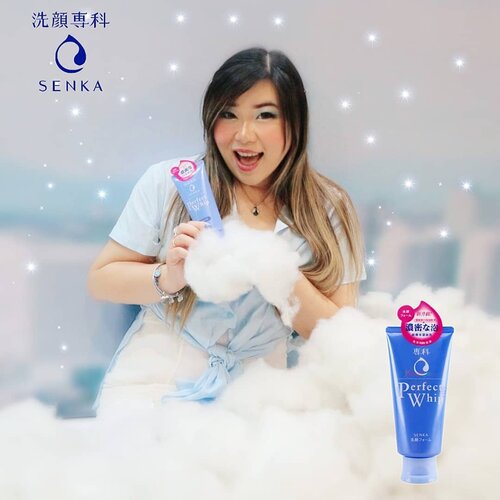 + View more details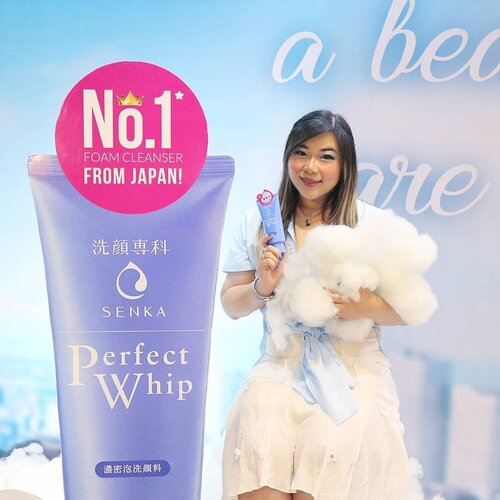 + View more details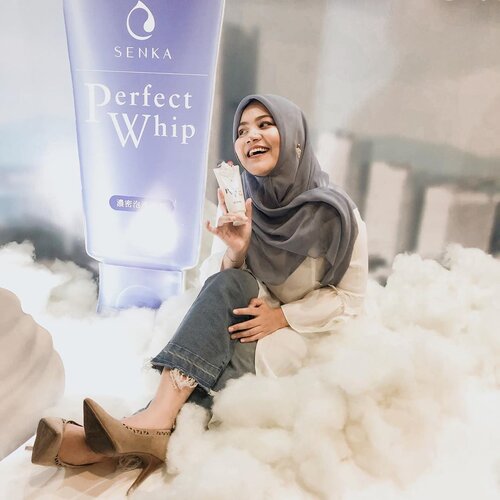 + View more details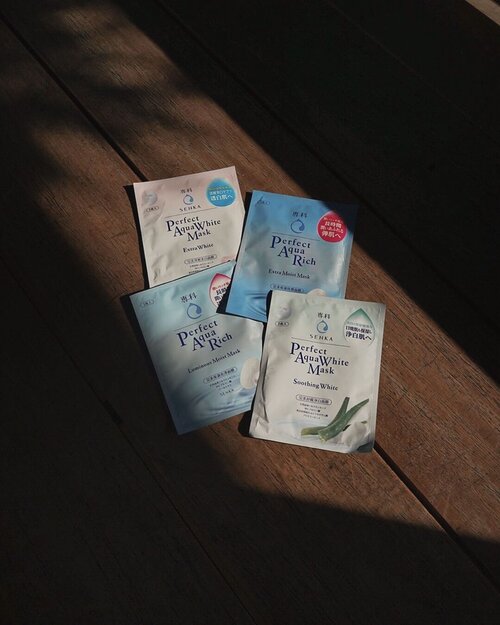 daily routine skin-care with @senkaindonesia sheet mask, their have 4 variant for different type of skin, for dehydrated skin, dull&blemished skin, irritated skin&uneven skin tone and dry skin. i will review it and share the result on my IG stories soon, let's be glowing and have healthy skin together! ✨
#SuppinWithin

+ View more details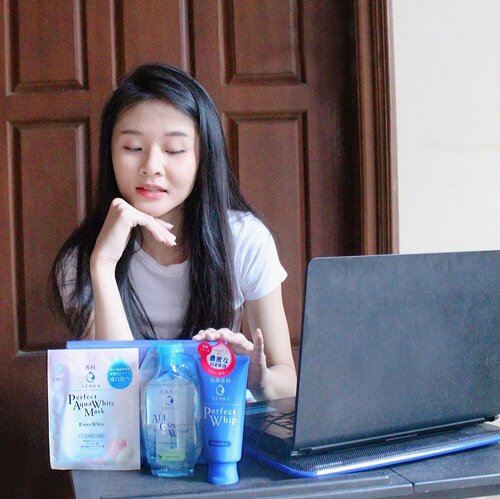 Kerjaan lama di depan laptop bikin wajah jadi kusam dan berminyak? Tenang aja, ada Senka Perfect Whip yang membantu wajah jadi lembab tanpa minyak, bersih dan cantik alami..Hari ini GRAND LAUNCHING Senka Official Store di Lazada dalam rangka merayakan ramadan. Dapetin promo save up to 65% + free gift hingga jutaan rupiah exclusive launching produk terbaru senka yaitu masker in di Indonesia.Cek sekarang juga.Ketik "senka Flagship store" di LazadaThe biggest promo ever! You'll regret it if u miss it!
#SuppinWithin
#SenkaIndonesia
#clozetteid

+ View more details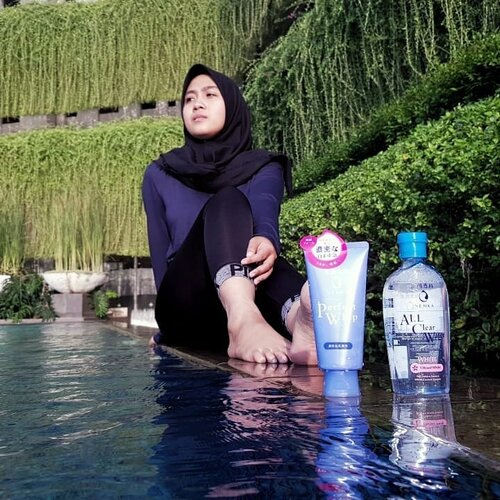 Aku suka berenang tapi paling takut setelah berenang kulit jadi Tampak kusam, ditambah dengan segudang aktivitas yang bikin males terlalu banyak treatment dengan rangkaian panjang.Tapi sekarang udah ada Senka Perfect Whip dari @senkaindonesia yang bisa bikin kulit Kita Tampak lebih cerah. Yang paling aku suka busanya banyak Dan kulit terasa lembut banget.Sekarang aku jadi lebih percaya diri menghadapi Hari esok, karena aku
#suppinwithin
Oh iyaa mau ngingetin Senka lagi Ada kompetisi sampai tanggal 22 Mei 2019 yang berhadiah jam tangan Olivia Burton Dan produk Senka lhoh... Info lebih lanjut langsung cek postingan @senkaindonesia😍😍😍😍
#senkaindonesia
#clozetteid

+ View more details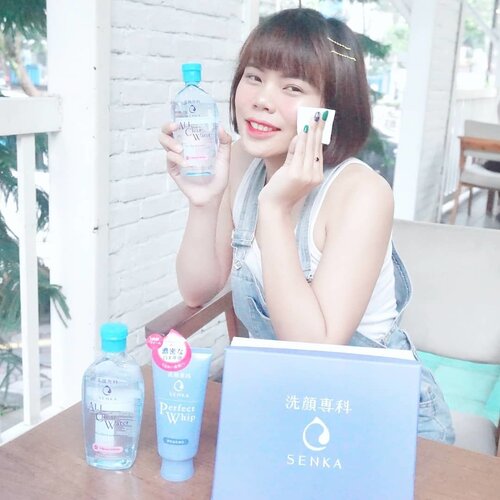 + View more details

loading ...
Back To Top